Why did not a love story depicting the marriage of a 9 year old boy and a 18 year old girl be broadcast in India?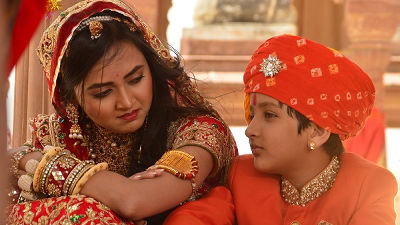 The Indian television channel "Sony Entertainment Television" is talked about as having stopped broadcasting the love drama called "Pehredaar Piya Ki". Drama was drawing great criticism as drawing a love pattern and marriage between a 9 year old boy and a 18 year old girl as "promoting child's marriage."

Why this 'unusual love story' has been taken off air in India - BBC News
http://www.bbc.com/news/world-asia-india-41079739

Pehredaar Piya Ki: Pehredaar Piya Ki goes off air, channel issues formal statement - Times of India
http://timesofindia.indiatimes.com/tv/news/hindi/controversial-show-pehredaar-piya-ki-to-go-off-air/articleshow/60273159.cms

Pehredaar Piya Ki started broadcasting from the middle of July 2017, but it is a non-governmental organizationJai Ho FoundationHad gathered great criticism from the time they sent petitions to the authorities saying "to stop the program right now." Jai Ho Foundation thinks that the program is "inappropriate" and "I am unsuitable for children", and in India Indonesia where child marriage which makes a child forced to marry by parents is a big problem, drama He bought people's anger even on SNS.

Pehredaar Piya Ki, a nine-year-old prince Ratan Kunwar, who draws blood of the royal family, met an 18-year-old girl named Diya, and the story starts from where she fell in love at first sight. Kunwar turned around Diya, took pictures, rescued Diya from cockroaches, and on the contrary Diya received a lot of humor in the proposal, poking the cheek of a young Kunwar, and a relationship was also drawn. Also, when Kunwar slipped his legs and was about to die, Diya rescued Kunwar's life and he swears that he will swear that "you will not get hurt." On the other hand, the conspiracy is infested in the royal family, the mother of Kunwar is killed and his father is also fatal. And the father in the depths of death promises Diya to marry Kunwar as "Diya is the only person who can protect Kunwar."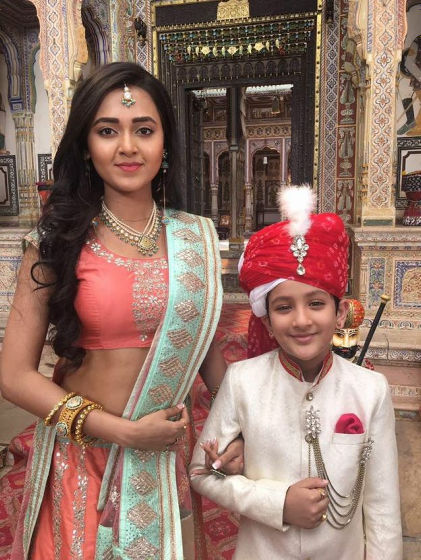 Journalist Megha Mathur said, "When the first episode was aired for several episodes, the opinion split in half, people who are critical are disgusted as Kunwar stalks to Diya and takes pictures, while 18 Some admired that they gave decision and power to a girl of age. " Mr. Mathur himself said that although Kunwar felt that Kunwar acted like an adult from about 5 episodes, the production side seemed to forget the plot, but Kunwar's figure haunted by Diya did not appear as disgusting Thing. Also, in India, it is not uncomfortable to tell that boys and girls "get married to this person" to the surrounding adults because children grow up with the idea of ​​"getting married someday" from an early age is.

However, in the Jai Ho group criticizing the program, the drama appears in a different form. Smriti Irani of the Ministry of Information and Television said, "A child has a relationship including a sexual nature with a woman of her own age and stalks and caresses her ... .... This expresses a sexual relationship It is said that the complaint was received from the Jai Ho group "It is an obscene expression of a child aiming to do, it is inappropriate".

This is the actual petition.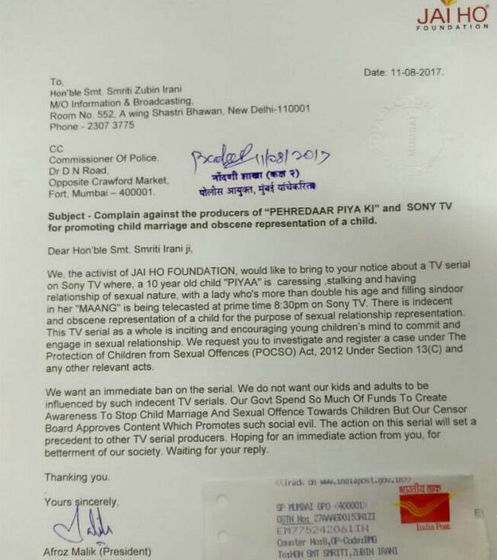 As the petition was signed with 100,000 people, Mr. Irani told the Broadcast Complaint Handling Committee (BCCC) to take "quick action". In response, BCCC changed the program's broadcasting time from 20:30 to 22:30 and instructs the production side to display "We do not support child marriage". Also, the production side also planned to change the time axis in the drama and draw a state from the time Kunwar became 21 years old, but the momentum of criticism did not fit and the production side revealed the reason Although it is not finished, the program has been canceled.

In addition, Afroz Malik, the representative of Jai Ho Foundation who issued the petition, said, "A state of young couple talking about honeymoon and early night is not as accurate as describing children," and if the producer does not change the script, I was telling the BBC that I was willing to do.
in Note, Posted by darkhorse_log