"YotaPhone 3" of front and back double-sided display carries 5.5 inch organic EL & 5.2 inch E ink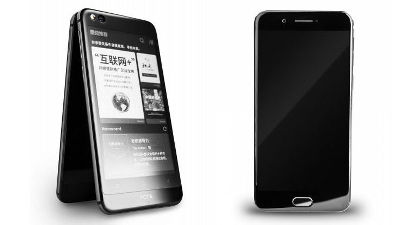 In the "YotaPhone" series that mounts E ink display on the back panel, the third generation "YotaPhone 3"Was announced. The latest type YotaPhone will be a large screen model of 5 inches over on both sides.

YOTAPHONE | VK
https://vk.com/yota.devices

Dual-screen YotaPhone 3 debuts - GSMArena.com news
http://www.gsmarena.com/yotaphone_3_is_officially_unveiled-news-26902.php

YotaPhone 3 features a 5.5 inch (1920 × 1080) organic EL display on the main display. There are two types of SoCs: Qualcomm's Snapdragon 625 (MSM 8953), memory is 4 GB, storage is 64 GB and 128 GB, the front camera has 12 million pixels. It is an upper middle spec from the middle range.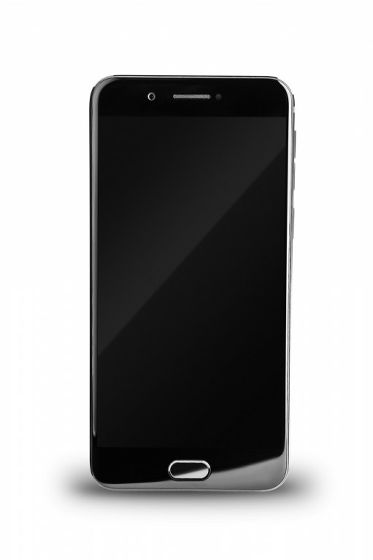 The biggest feature is that the E ink display is mounted on the back, like the conventional YotaPhone series. By checking e-mails and using the power saving rear display, it is possible to make effective use of the battery to the utmost. In YotaPhone 3 which is the third generation, the E ink display has been made larger screen to 5.2 inches (1280 × 720). In addition, the rear camera has dual LED flash with 13 million pixels.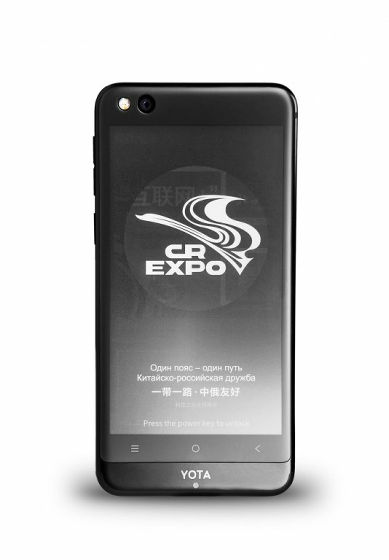 Size, but not in the weight clearly, in spite of the dual display, the thickness is kept to a minimum pattern. Battery capacity is 3300 mAh.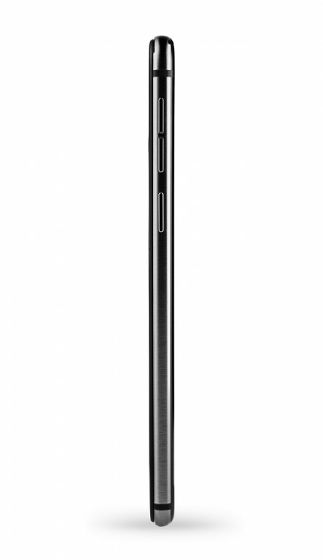 OS is equipped with YotaOS 3.0 based on Android 7.1.1 Nougat, with dual SIM slot, Type-C USB terminal.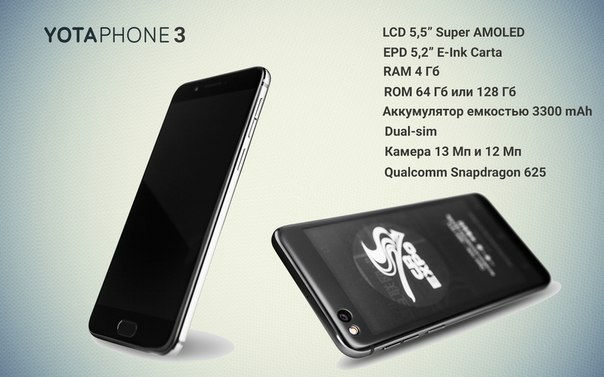 Although Yota Devices, which manufactures YotaPhone, originated in Russia, Yota Phone 3 has been decided to be released in Russia and China, as it was acquired by Hong Kong's investment company REX Global Entertainment. The price of the 128 GB model in Russia is scheduled to be released in September 2017, with a price of 27,900 rubles (about 50,000 yen) and a price in China of 3098 yuan (about 51,000 yen).