Taiwan's "Carry Me" folding bike which is convenient for carrying around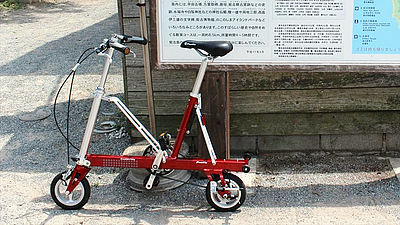 Taiwanese manufacturer's bicycle, so it was better to get in Taiwan than Japan. There are companies such as finished vehicles Giant, Merida, parts makers TEKTRO, MAXXIS, KMC Chain and so on Taiwan is "sacred ground" of the bicycle industry. The unusual folding bike "Carry Me (CarryME)Even Taiwan manufacturer's bicycle.

Hello,Takuya SAITO who did a round around the world by bicycle @ Charridermanis. The trip has ended, but I am still interested in biking. It is a dream of the future to play with all sorts of bicycles, such as two-seater tandems, recumbent sit-down recumbent. That is why I also got Carry Me.

◆ Carry Me
Although cyclists love writing on blogs, bicycles from Taiwanese manufacturers are cheap in Taiwan. Because I knew such a thing, when I visited Taiwan in July 2016 I purchased an 8 inch folding bike named Carry Me, and returned home. The bicycle called "CARRYME SD", which is easiest, has also introduced local friends and purchased it at the 60,000 yen level. I packed it in cardboard and left it with checked baggage at the airport and brought it home.

Pacific self car(Traditional Chinese)
http://www.pacific-cycles.com/TW/CarryMe

It's a small bicycle that looks like a toy, but there is nothing wrong with a big adult like me. A unique single frame like a square. Unlike a general folding bicycle, Carry Me's frame can not be folded.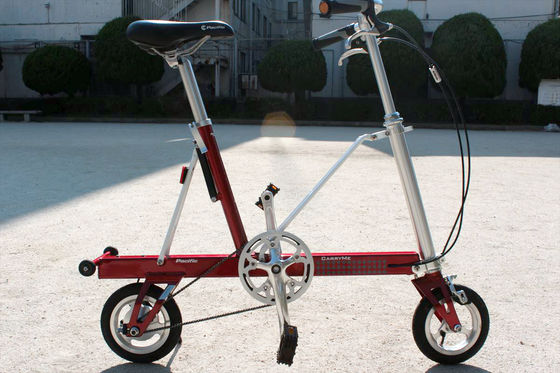 There are two axes extending from the frame, a front fork with a handle and a seat tube with a saddle. Each of the two shafts is supported by a white stay.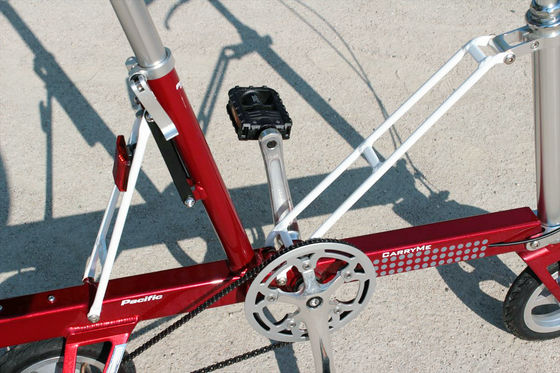 A view from the front.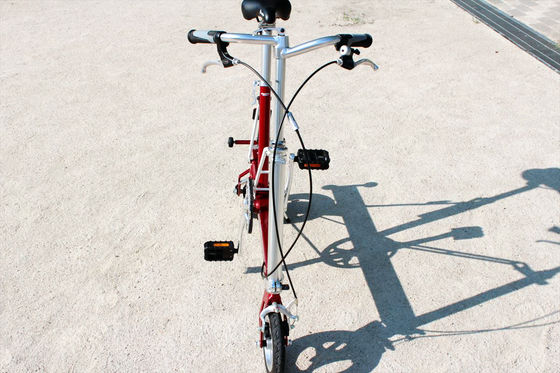 A view from behind.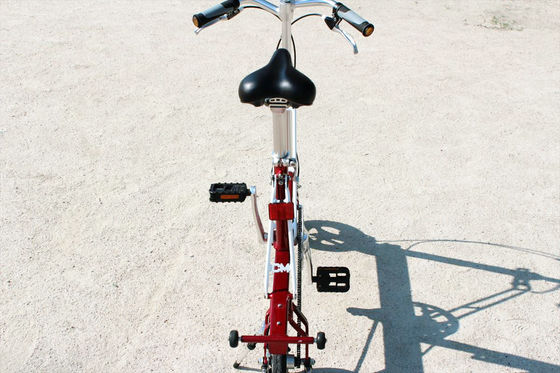 Here are parts of drive system such as chainring and chain. There were five crank arms.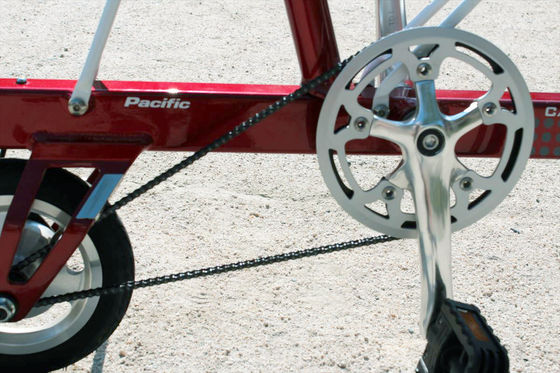 The chain is a rare type with a small gap between frames.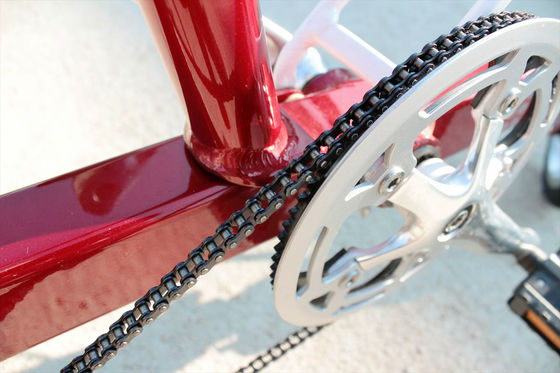 The rear is not a cassette sprocket but a single gear.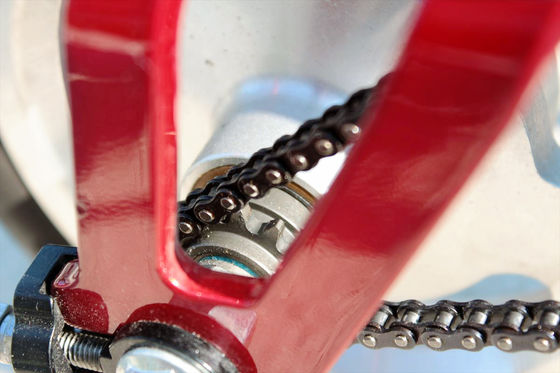 Unlike regular bicycles, the bottom bracket is in the center of the frame. Its position that comes to wonder as you see it.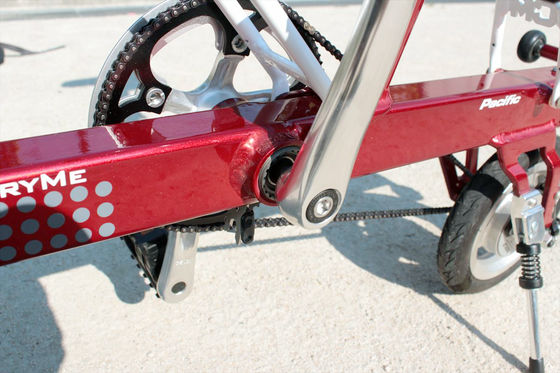 "CarryMe" sticker to self assert in the frame.



Front wheel wheel with hub, spoke and rim together.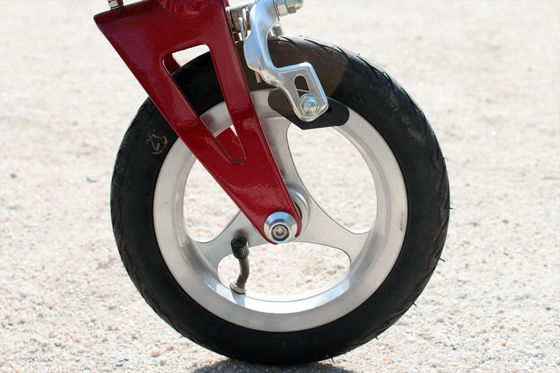 Because the diameter of the wheel is too short, the bubble for entering the air is also bent.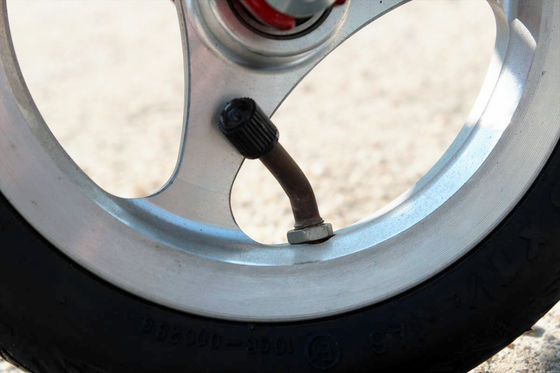 The front wheel was a caliper brake. It is a type that is mounted on a road bike.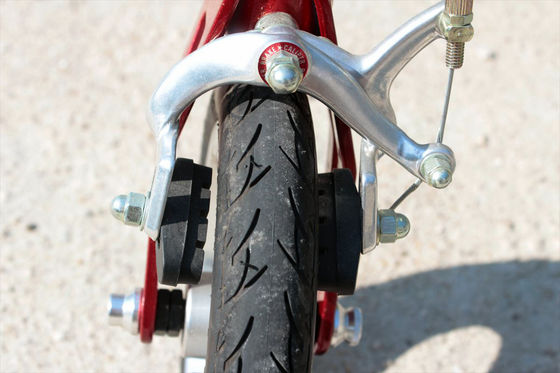 The wheel of the rear wheel.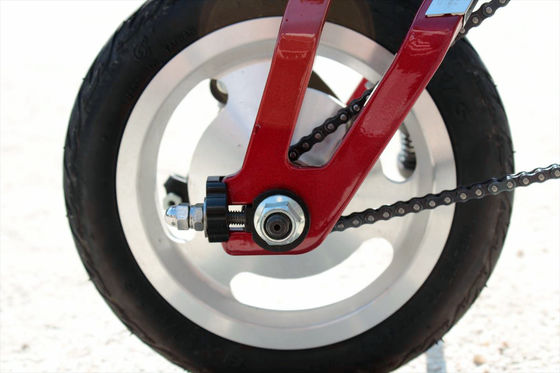 The rear wheel was a drum brake. It is also implemented in Mama Chari, but I can not grasp how to handle it. I am worried about maintenance.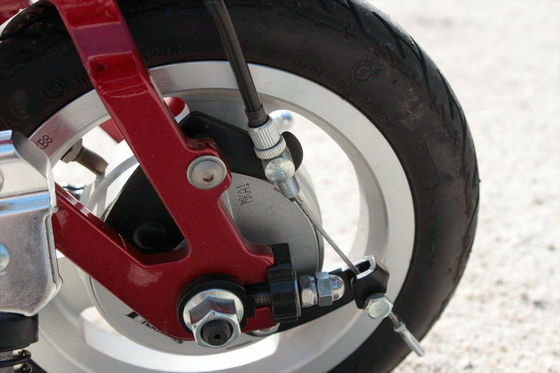 It is a short stand to be cute, but it firmly supports the bicycle.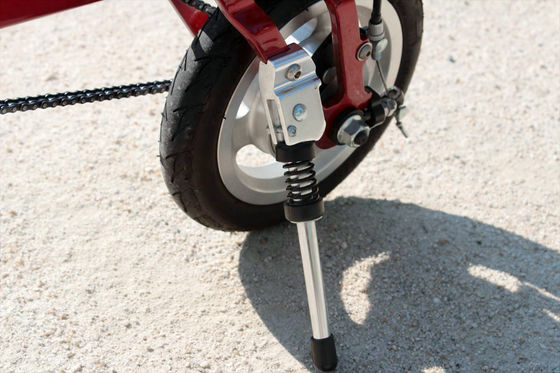 The handle is bent like a mama - chan. Because it is a folding small-diameter car, the handle width narrows. Hold the grip and the shoulder is a bit cramped.Additional notes:"Officially I'm supposed to set the handle in a straight line" I received a story called. In the brake setting of a bicycle shop purchased by Chariderman, I did not doubt because this handle was natural. Therefore, please keep this reference to the last story to the last "that was used by Chariderman who did not know the official information like this"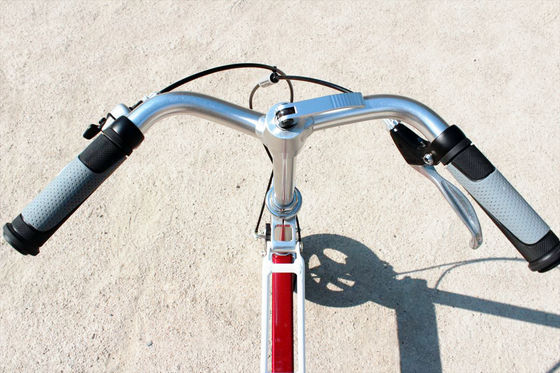 The brake lever was made from Taiwanese Tektro.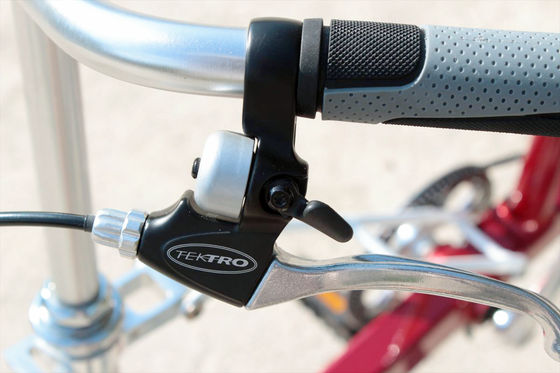 Reflector is attached to the end cap of the grip.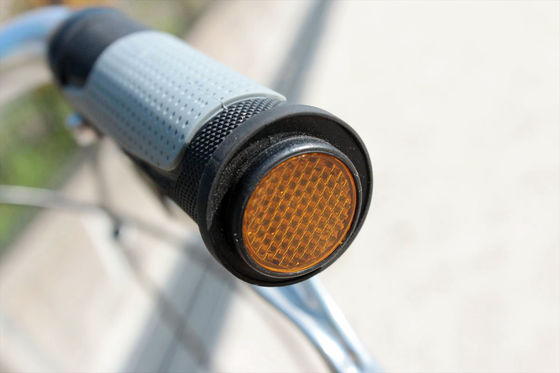 The genuine saddle was a soft specification with emphasis on ride comfort. It is also gentle to the buttocks.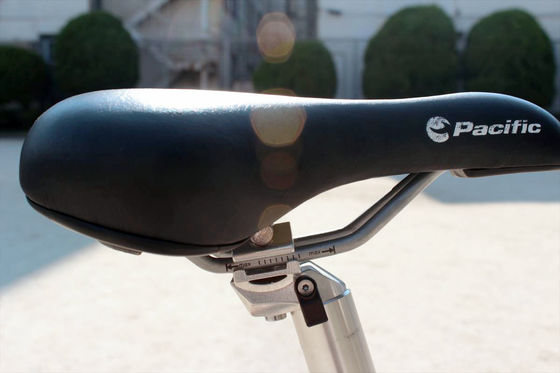 By the way, my carry me weight was about 8.2 kg by actual measurement.

◆ How to fold
This carry me, but folding, development is surprisingly easy to surprise. It takes less than 3 minutes if you grab a knack. Some people can do it faster. Four folds are necessary: ​​"front fork", "seat tube", "seat post", "pedal" and "handle".

First of all, "front fork". There is a black knob on the front wheel ......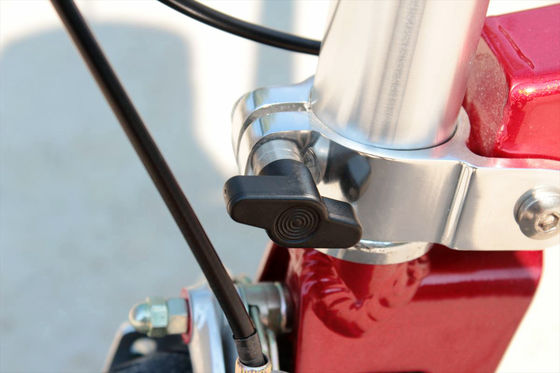 Loosen here to separate the front fork and frame. The frame rises and aligns in parallel with the fork.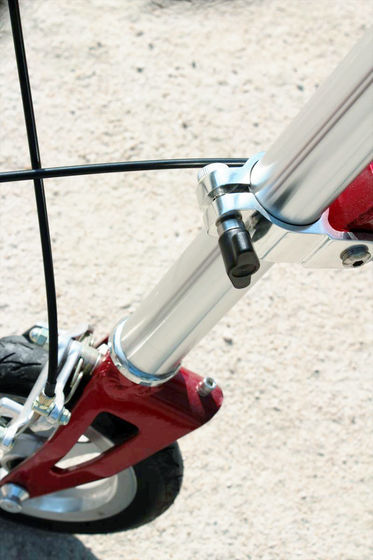 There is a metal fitting under the bottom bracket, and by holding the bottle of the fork here, the frame and the fork are fixed in the folded state.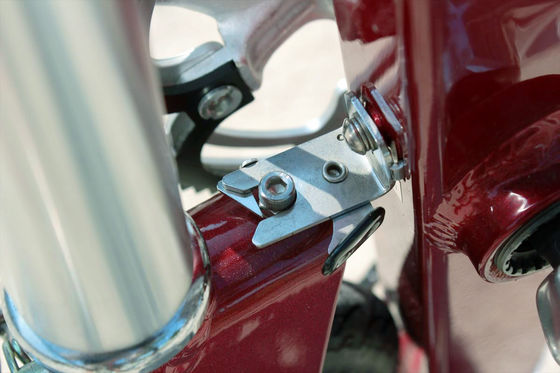 Then "seat tube". The metal fitting under the saddle fixes the white stay that supports the seat tube.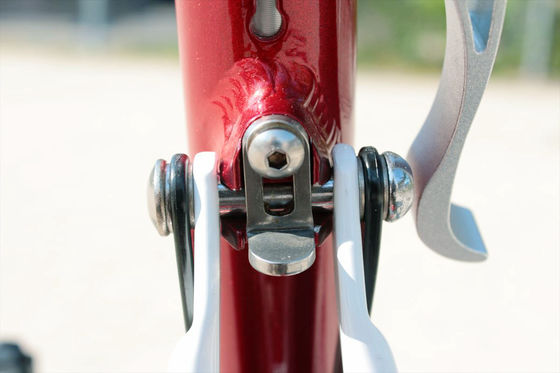 Remove here, you can tilt the seat tube to the frame side.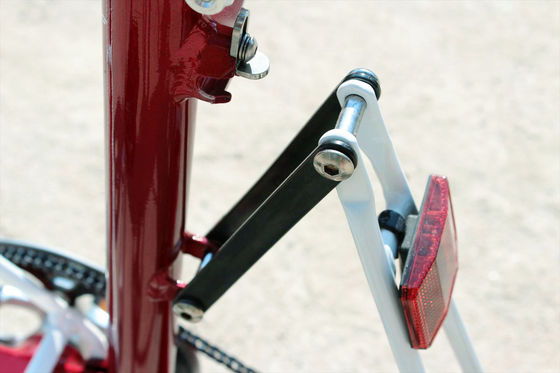 The third, "seat post". The seat post with the saddle is fixed with the lever of the seat clamp. This is with a regular bicycle. When collapsing, you can retract the seat post a lot.



The fourth one is "pedal". I think that it is a plastics pedal whatever is irrelevant ... ...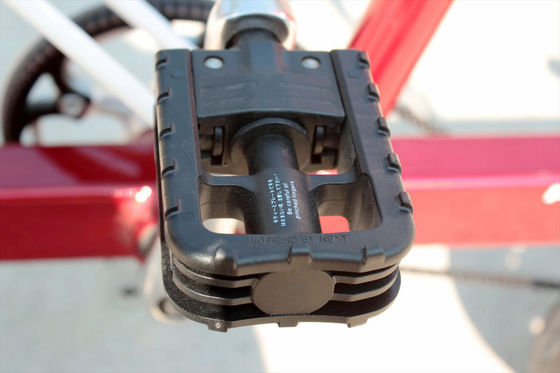 By pressing it you can collapse. Be careful not to pinch your fingers.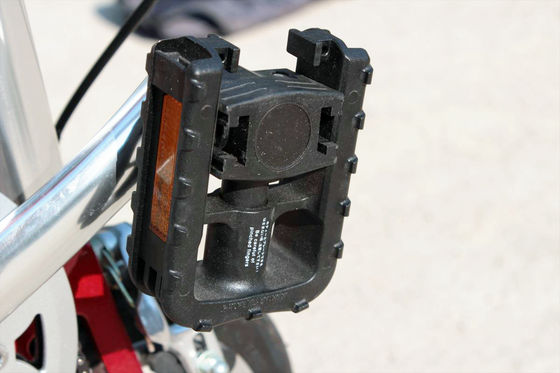 The fifth "handle" is adjusted with the lever at the center. Loosen the stem into the fork and fold it in two.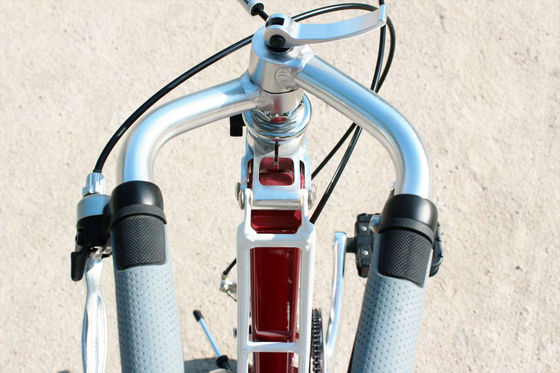 It is completed.

All folded Carry Me is in such a state. A shape like a golf bag. Parts are fitted well in a rectangular shape with the main frame as the axis. I had forgotten, but it is safer to summarize the outer cable which is being brushed together.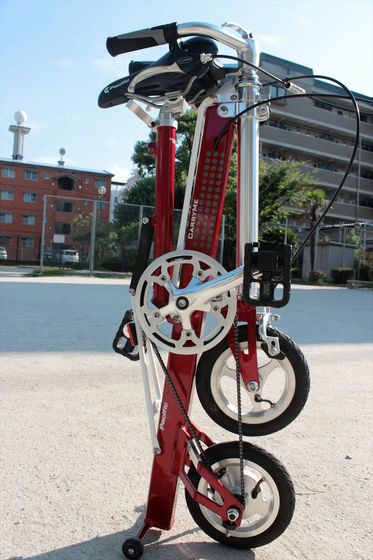 In a round of the worldModified doppel ganga folding bikeI also went around an uninvited country centered on the island country. The bicycle at this time was carrying it with both hands after folding. How many times you would want to throw away. But this carry me can move smoothly even after folding.

Like a suitcase, the caster is attached behind the frame.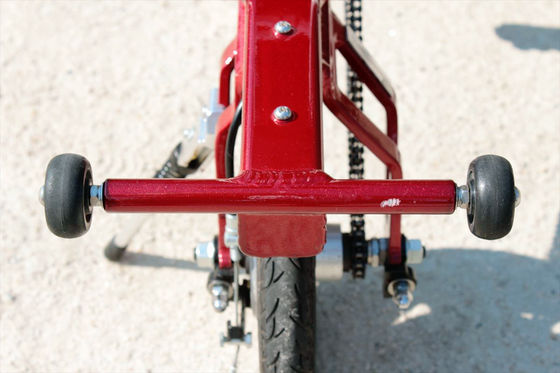 In the folded state, the caster contacts the ground, so it will not be difficult to move. It is an image like a shopping cart where grandma is pulling.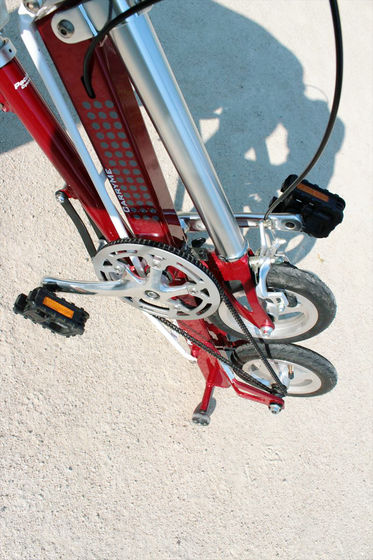 How to fold this Carrimie, because the explanation is difficult only with photos and words, I will put a link on the video you found in YouTube.

How to fold: Carry Me 編 - YouTube


I tried running
There was also a reason that I wanted to use it even for a bit of overseas trips as I got this bicycle called Carry Me. I suppose it is a small island such as Guam, Hawaii, Palau. Even around the world I am visiting the Pacific Ocean and the island country of the Caribbean, but once again there is a range of action if I have a bicycle. Bicycle journey is unexpected and unexpected discovery is attractive. I do not know when it will be, but I would like to go abroad with a carry me one step.

It also serves as a preliminary exercise for such a day, it will be June this year but I tried running a remote island in Nagoya (Fukuoka) in Fukuoka city with carry me.

Since the genuine products were reasonable prices, we got a circle bag called Cocoon of Taioga (TIOGA) which can also be used for general cars.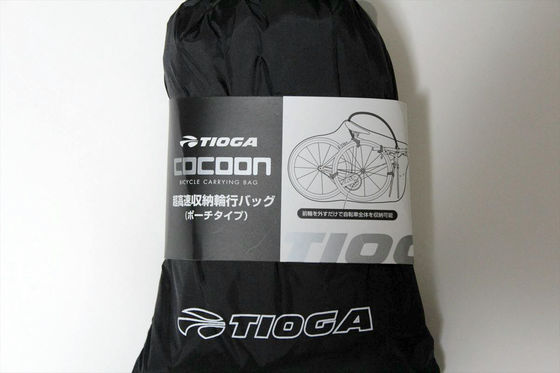 I was able to store Carry Me with enough time. The surplus cloth is wrapped in a belt and fixed.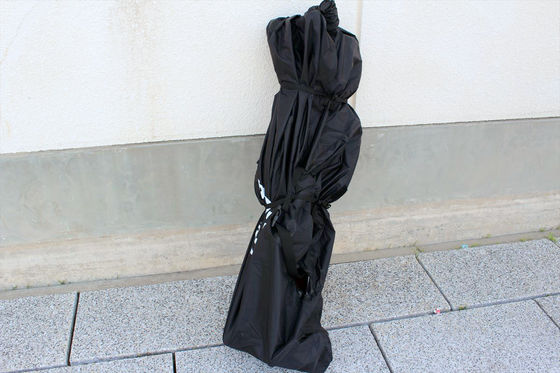 When carrying it is like this. Nogoshima is seen behind.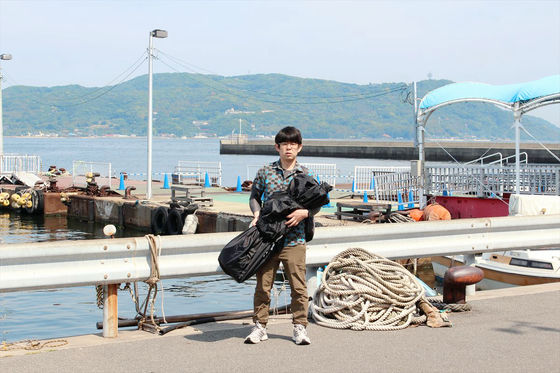 By the way, ferry of Nokonoshima can put the bicycle as it is if paying the bicycle fee. However, this time, I wanted to experience a series of folding, public transportation, assembly, riding a bicycle, so I used wheelbags.

And Nogoshima arrived. It is a manned island floating in the middle of Hakata Bay. I built Carry Me and tried to go around the island lightly.



Jump out! This man who is. I am sorry for the vegetables on the island!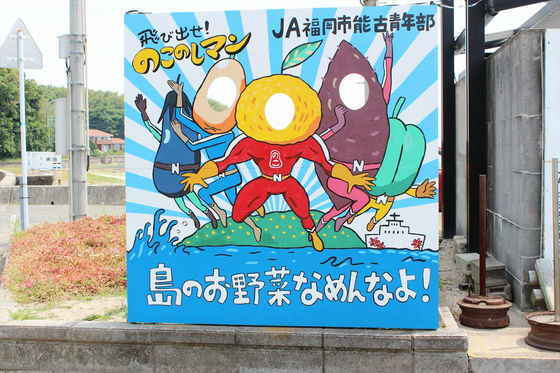 A banana grew by side. It is a sight often found abroad. As it is, if you try to pass through, Oh, wait here is domestic. It was a somewhat strange sight as I thought so.



Banana is actually a grass (monocotyledonous) instead of trees, and fruits seem to grow without pollination, flowers are grotesque like aliens, and they are various and powerful plants. There is a powerfulness to survive in the tropics.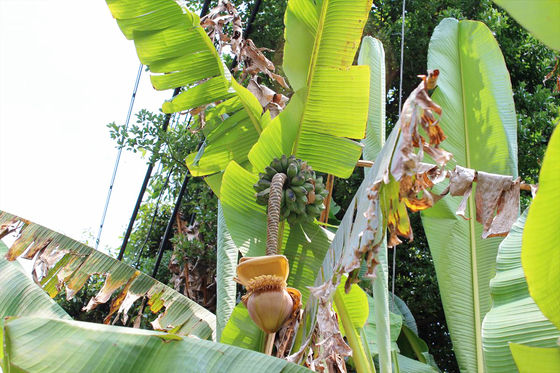 The specialty product of Nokojima is not a banana but a sweet summer. I could see an orange sweet summer field throughout the island.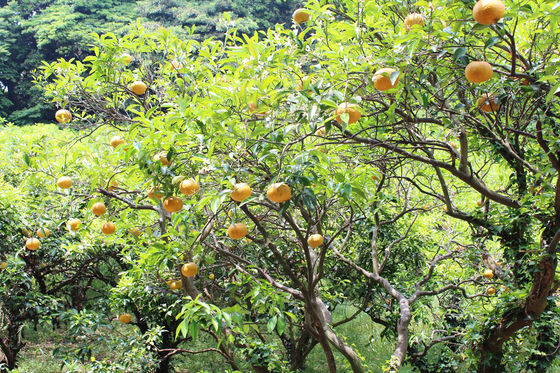 Trucks useful for farm work on steep slopes. I have seen similar things even in Ehime prefecture famous as an oranges prefecture.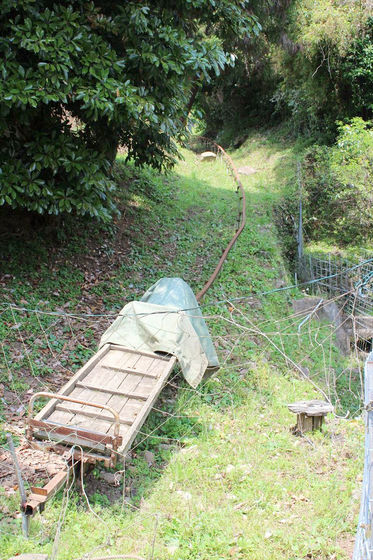 It is hard to imagine from Nogashima that is drawn on the map of Fukuoka city, but Nogoshima is rich in unexpected surprises. I can soak in the feeling that I got lost a little secret.



It also enters the green.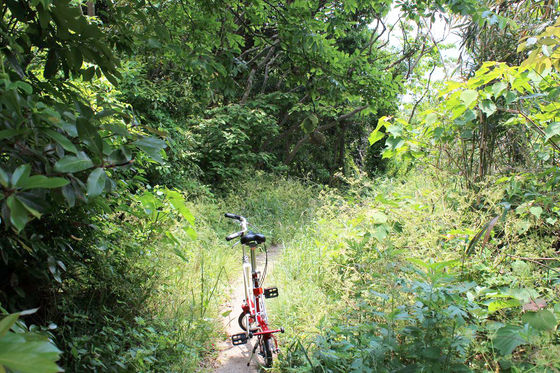 Plate calling for boar attention.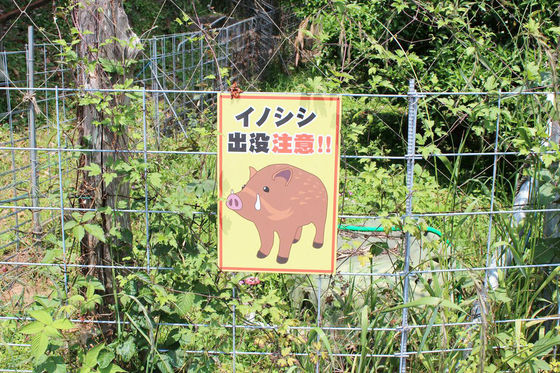 There is a classic sightseeing spot in Nokojima called Island Park. Cosmos fields that are in full bloom in autumn are famous. On this day, I forgot my bicycle key, so I dropped out without stopping.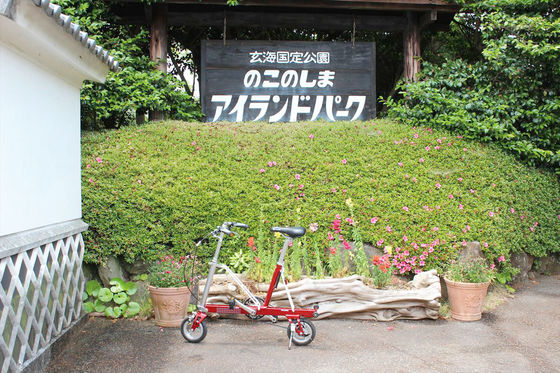 In the center of the island there was an observatory shaped like a lighthouse, so I tried up here.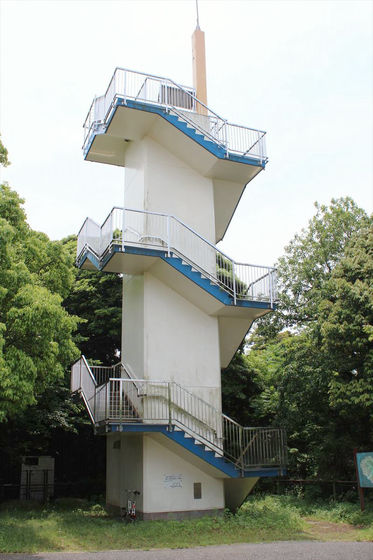 The city of Nishi Ward, Fukuoka City is spreading behind the seaside Odo Park and Matsubara of raw (Iki). The city where I always live is also a masterpiece to look at in this way.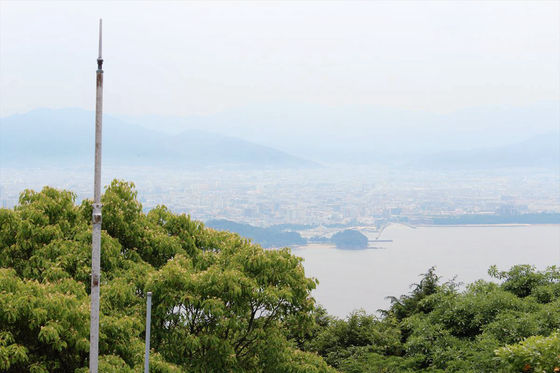 On the other side of the city, you can see Shikajima (revolutionary). It is the island where the gold seal which was engraved with Han commissioned king was excavated. It is inland with Fukuoka city by sandbanks.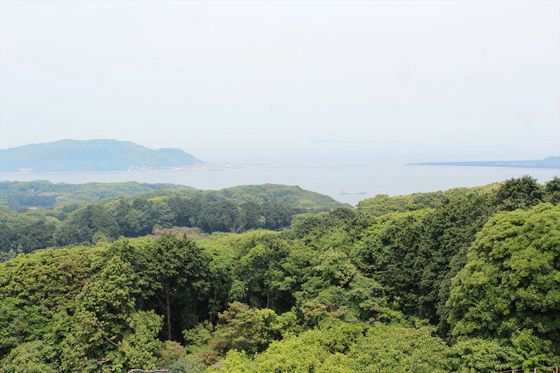 This sandbar, which can be regarded as a feature of Fukuoka city, is called "the middle of the sea" (Umi no Nakamichi). Recreation facilities such as Sunshine pool and marine world of aquarium gathered.



Genkai island was floating in the west of Shikanoshima.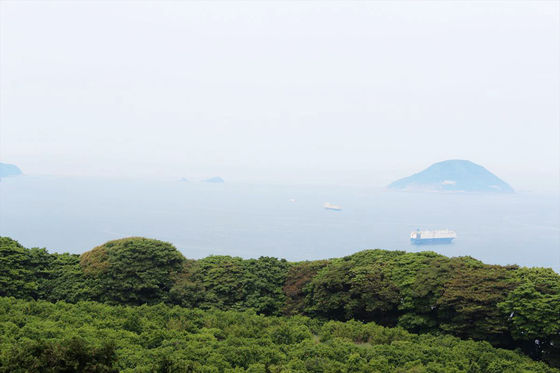 Although it is an impression of trying running Nokojima with Carry Me, although it is such a small bicycle, speed is on par with that of Mamachari in flatland. However, it is said that the long uphill does not work well, because the tire stops soon, it often got down and pushed. Also, if you go over a certain speed on the downhill you will overcome falls and put on the brake. It is impossible to get the speed like MTB in downhill. Because the wheel is small, I turn many cranks. Even with a short distance my leg got tired. Handling that is easy to turn around is also a merit of small cars. On the other hand, handling needs attention beyond general cars. You also have to be careful about a little step.

There are various inconveniences, but the pleasant running that is unique with a very small car of 8 inches was pleasant. I and MTB 26-inch owned (Surrey), 20-inch folding (Dopperugyanga) and or different charm is there to carry me.

◆ Try to possess
When you use carry me everyday, such merit disadvantage comes out.

·merit
· Because it is a small diameter car, you can start running without getting power. It is a convenient bicycle in the city with many stop and go.
· Because it is compact, storage space is not necessary so much.

·Demerit
· If you do not have a pillar to tie the wire lock, you will be worried when parking. If there is nothing, pass the front wheel through the lock, but you can take it with it as it is, so you can not get rid of it. You can not park for a long time.
· Because the wheel is too small, you may not be able to use a charged bicycle parking lot.
· Parts are not much circulated compared with general cars. It is likely to be a mail order when something is needed.

This carry me seems to be various custom by replacing parts. I am going to change my traveling specifications as well. I am pretty quirky bicycle, do not you like to ride a bicycle, Carry Me?

(Sentence / photo: Takuya S. Narou Charriderman
Cycling around the world for a bicyclehttp://shuutak.com
Twitter@ Shuutak
Facebook Pagehttps://www.facebook.com/chariderman/
DMM lecture requesthttps://kouenirai.dmm.com/speaker/takuya-shuto/
· To CharidermanAround the World Around the WorldThere is a dream of making one book. If you are a publisher or editor who is interested, we would be pleased if you could contact us. )