I played "Puyo Puyo" born in collaboration with JRA "Umpuyo Race" & "Umpuryo Jump"


It resembles "Puyo Puyo" but there is a horse-like mystery "Uma Puyo"Appears," Puyo Puyo "collaboration content with JRA has appeared. There are 2 kinds of games, so I tried to play that real real name is going to appear.

Uma Puyo
https://umabi.jp/umapuyo/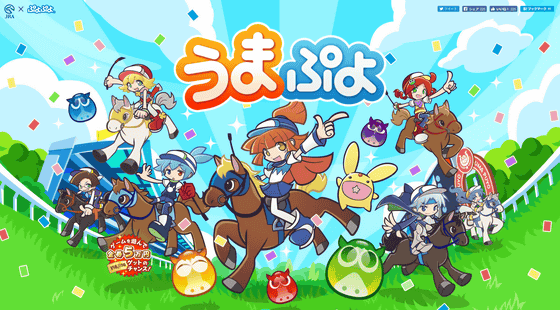 ◆ Umpuyo race
First of all, it aims to wear one by erasing by connecting of the same color to "Umapuyo" four or more puzzle and racing game "Umpuyo raceChallenge. You can see how the game looks by looking at the movie below.

'Umpuyo Race' Play against Mejiro McQueen at the Emperor Awards (Spring) - YouTube


First off from the jockey selection. Arles is "my pace predecessor type" and will speed you average on any chain.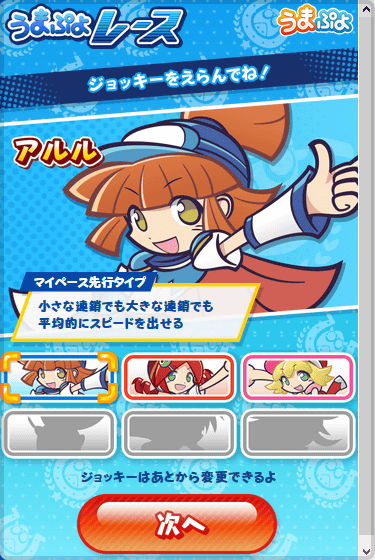 Apple is "Guy Guy Different Type". Because the speed grows steadily in the big chain, it is for people who are good at staggering chains.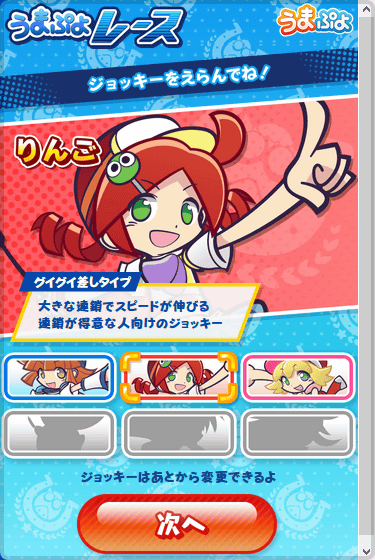 Amity is "crispy escape type". It is a jockey for beginners whose speed increases even in small chains. First of all, I will challenge with Amity.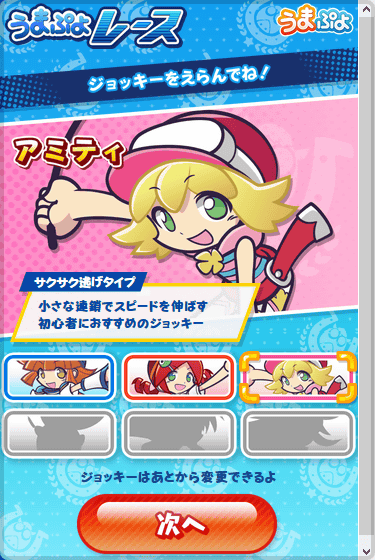 Choose the type of horse and enter your name. The type seems not to have any relation with ability. People who can not come up with a name please press "Random" and use a horse name like that.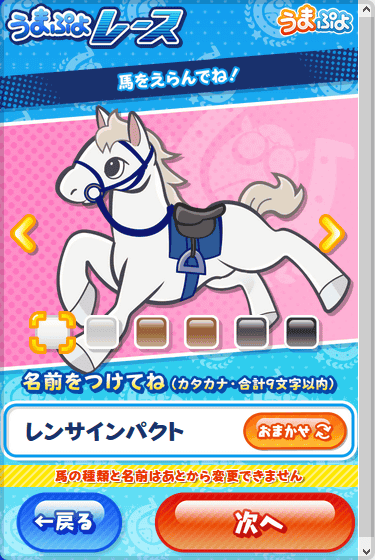 Jockey and horses have been decided. Click "Start game".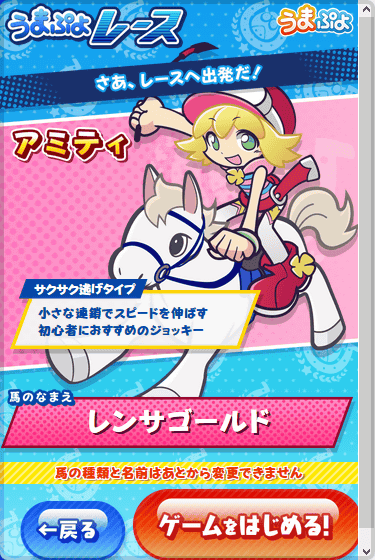 The race begins with "Kyoto memorial", and when it arrives at one, it proceed to the next race.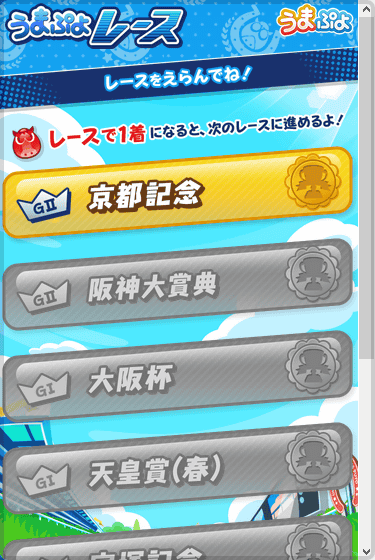 Buena Vista suddenly began running as a rival.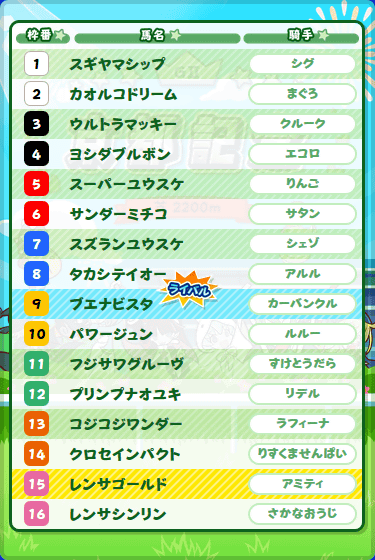 When the race starts, 8 x 8 puzzle space appears at the bottom of the screen. Connecting 4 or more "Umupuyo" of the same color will disappear and a new "Umupuyo" shakes from above. Every time "Uma Puyo" disappears, the horse speeds up according to the ability of the jockey.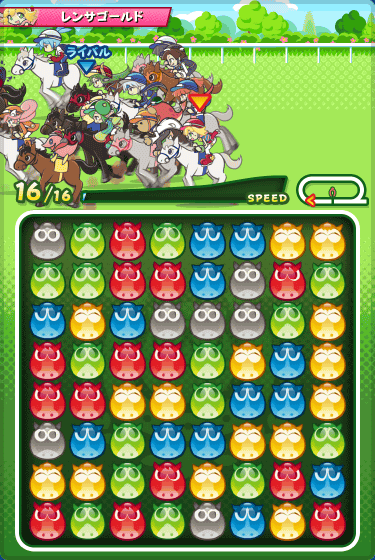 I can hardly afford to watch the state of the race at the top of the screen, and I just finished the puzzle and got the goal.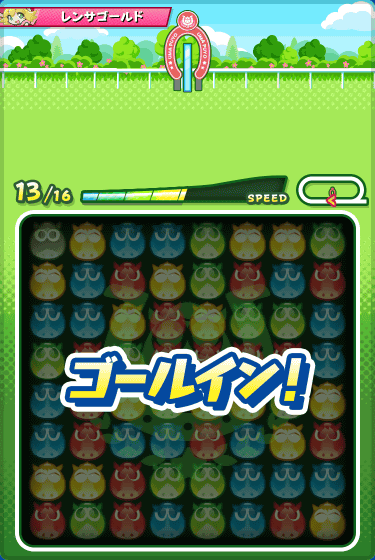 13 arrival .....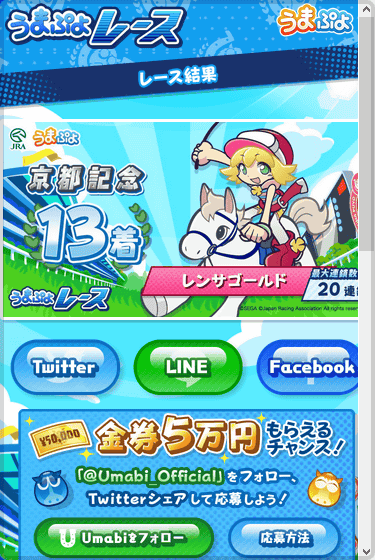 "Maximum number of chains is 20, 182 puffers deleted" Umpuyo rookie ". With this, I can not win against Buena Vista. Choose "Continue to play" and try again.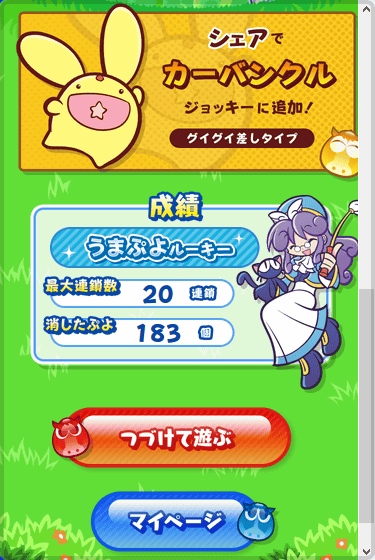 Now we can make more chains than we did before, it was a butterfly.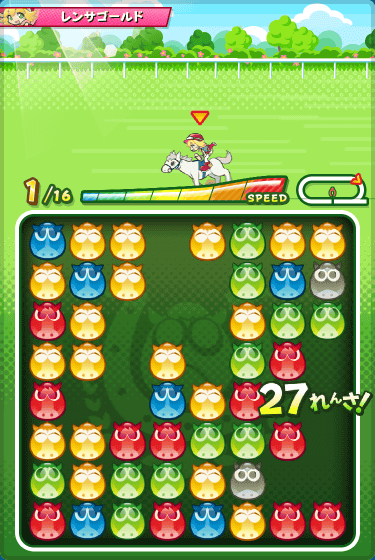 I got one with my goal.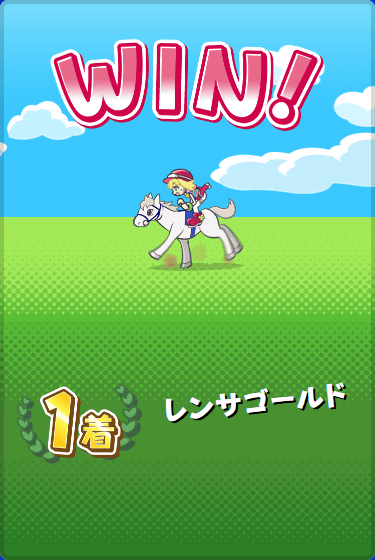 The result was "Umpuyo champion" by erasing up to 38 chains, 403 puyo.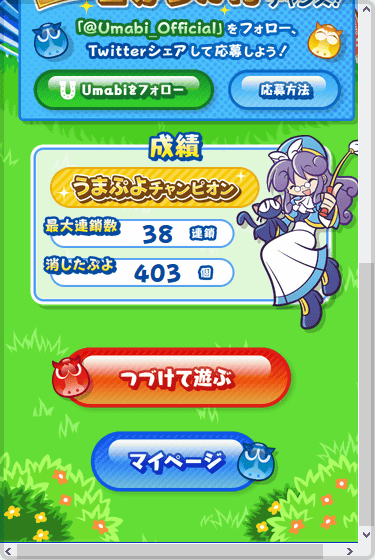 In this condition I race quickly and finally await "Arima Memorial".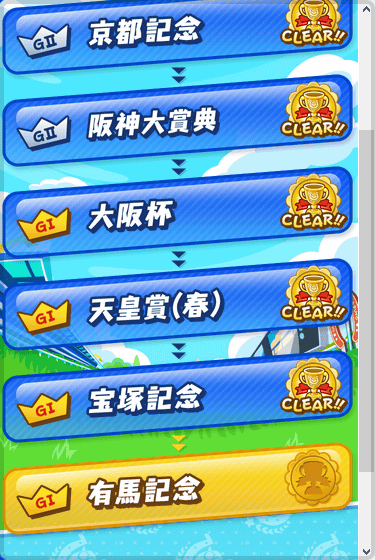 The rival is an ogre cap. I do not feel like winning very much ....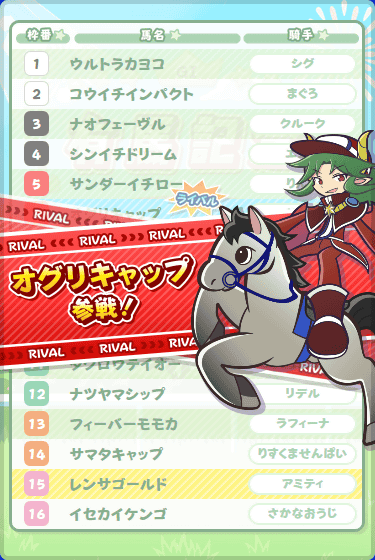 Actually, as it is the last, the puzzle itself became difficult and defeated.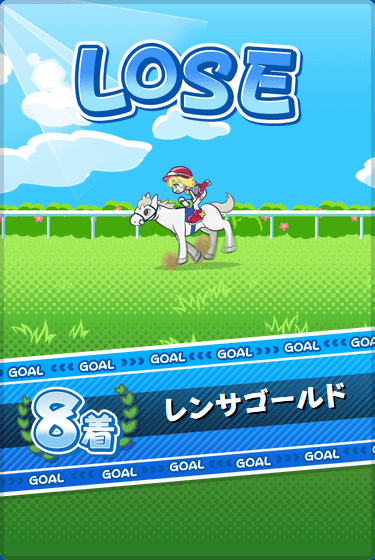 not yet…….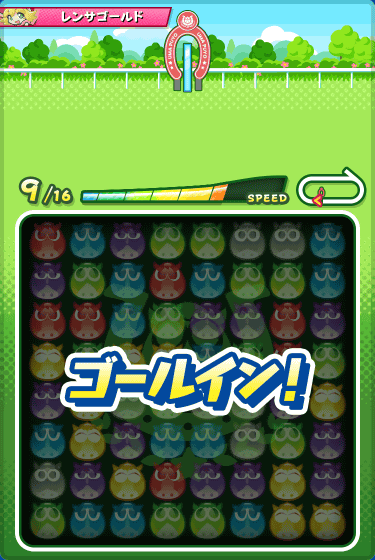 Amici is a jockey that extends speed with a small chain, it is not the type that the guigui and the speed grows in the big chain, so if you do not stand before from the early stage, the second half will become tough.



Although I was at the head with the last straight line, I was forced to go through the oguri cap and get tangled in front of the goal ......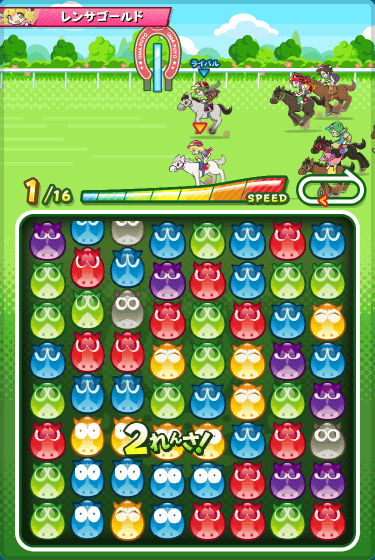 As a result, I finished victory somehow.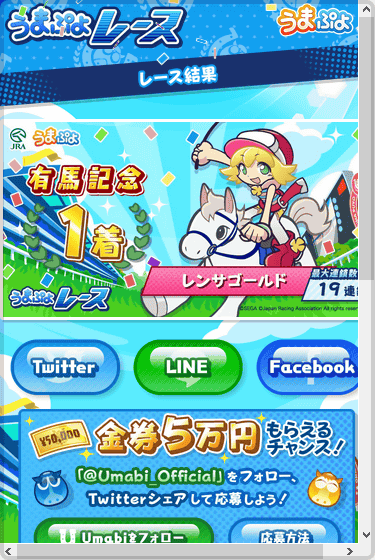 The maximum chain is 19, 260 puyo deletion. The chain did not connect very well nicely, but thanks to the power of Amity, I was able to win.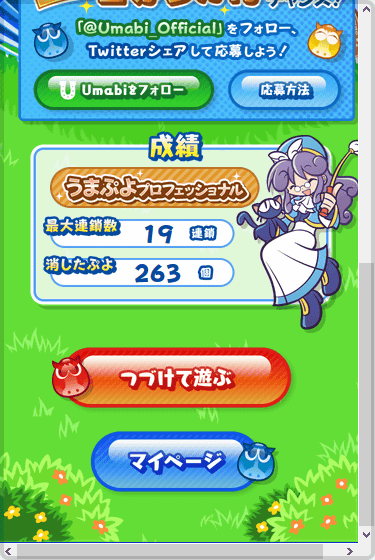 It is to be noted that when you suspend the game let's bookmark a page.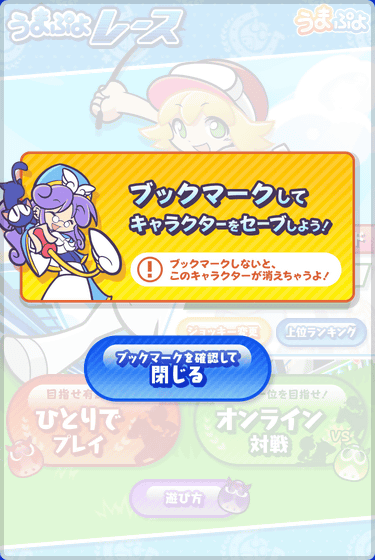 ◆ Go jumping jump
Another game is an action game "Umpuyo jump" that will guide the famous mares who have been caught steadily by stepping up the stage as they jump, and stepping up the game.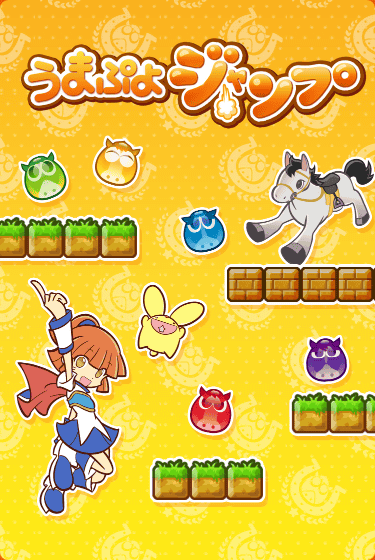 This is a very simple game, so you can see what kind of game it is if you look at it.

I tried to do my best until it can go in the "Umapu I jump" - YouTube


Click "Start game".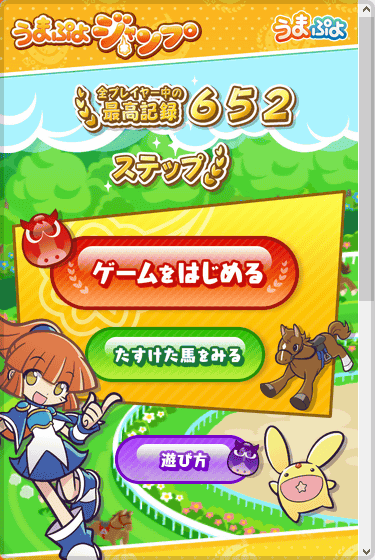 Choosing "With sound" or "No sound" starts the game.



Umpuyo is just bouncing on the spot, so we need to guide how much the player jumps right and left with the mouse cursor.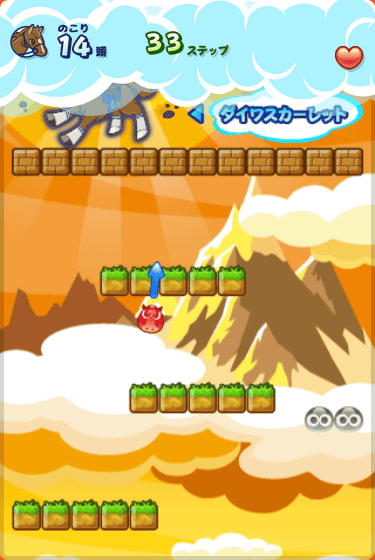 Proceeding to a certain extent, I found a captured horse. When it reaches the same step, it is released automatically.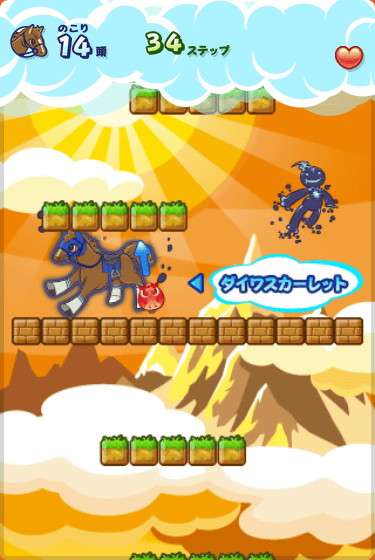 As you move forward, a scaffolding that collapses after the jump comes out.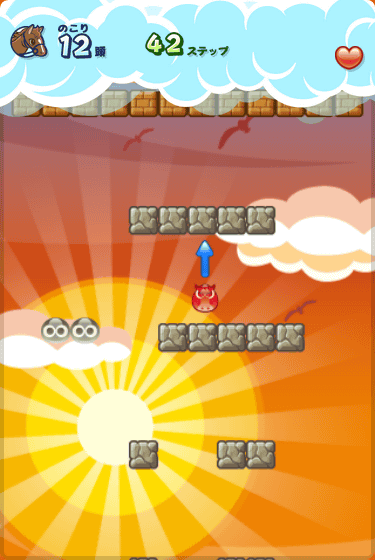 Please do your best and work towards the top until you become "bamboo shoots".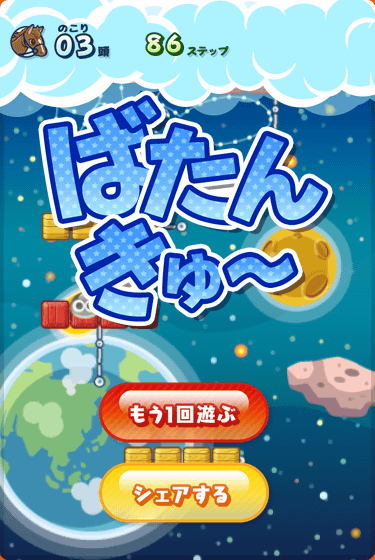 In addition, 20 maidens are caught. Oh Lefevre, Oguri Cap, vodka, Narita Brian, SYMBOLI RUDOLF, Tokai Teio, Daiwa Scarlet, t m ​​opera o, gentildonna, Buena Vista, Mejiro McQueen, air groove.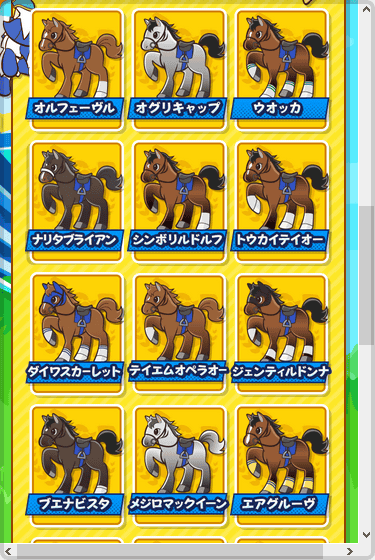 Special weekday, Justhaway, Mr. Civie, Stay gold, Glasswander, Goldship, Road Canaroa, Mihono Bullbon.



Please note that these games are open for a limited time until Thursday, November 30, 2017.