Does "a carriage" that gains profits by carrying entrusted luggage or goes abroad to go abroad are ants?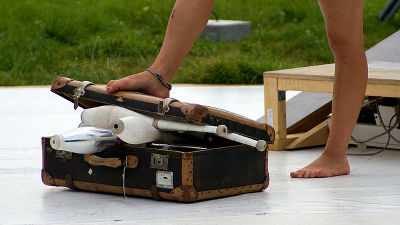 ByMingo Hagen

America's startup "Airmule"Provides you with a so-called" carrier "intermediary service that allows baggage to be delivered to the other party quickly by having the baggage dealt with by the customer from the customer. Travelers actually carrying baggage have the merit that the price of travel cheap according to the number of luggage, but there seems to be a "price" exchange condition of course.

$ 99 Beijing Flights - With A Dangerous Catch - Seat 31 B
http://www.seat31b.com/2017/08/99-beijing-flights-with-a-dangerous-catch/

In Japan it is known that the acts of this hand, known by names such as "carriage", are known to be very risky, and in the case of exporting or importing illegal goods or drugs, it is imposed the responsibility to bear all of their responsibilities I will. Especially when bringing in drugs etc. to China and discovering it, it is a very high-risk act that will immediately receive a "death penalty" judgment for whatever reason. However, it is not said that "carriage = immediate illegal", which is often said, in fact, "the carriage of illegal drugs is a criminal act" is accurate. Nonetheless, it is not surprising that one who does not have a relationship with common sense is better, as it will lead you to get involved in a ridiculous situation if you easily carry a package that was asked from a stranger.

"Carrier" of illicit drugs is a serious crime: Customs Japan Customs
http://www.customs.go.jp/mizugiwa/smuggler/

However, in the real world of business, there arises a case where items that are not illegal such as highly urgent documents and sample items must be delivered to the other party as soon as possible by trying the best possible way . In such a case, there is a job that carries goods as person's baggage, not as cargo, and delivers the item quickly to the opponent through a simple customs clearance procedure as compared with cargo.

Airmule offers a service that matches such needs with the net. The company provides services that focus on the west coast of the United States and Shanghai and Beijing in China target areas, to have travelers who arrive and depart from both areas deposit their luggage and carry them by hand. Of course, you can use international courier services such as FedEx, DHL, UPS which are often used in Japan, but bringing in by hand carry simplifies the procedure of customs clearance, and as soon as you arrive at the airport, It is the greatest merit that you can hand it over to the site.

You can see how the Airmule service provides services by looking at the following movie.

How Airmule Works - YouTube


Airmule has partner relationship with carriers certified by the US Transportation Security Agency (TSA), and provides services to transport cargo with the help of general travelers.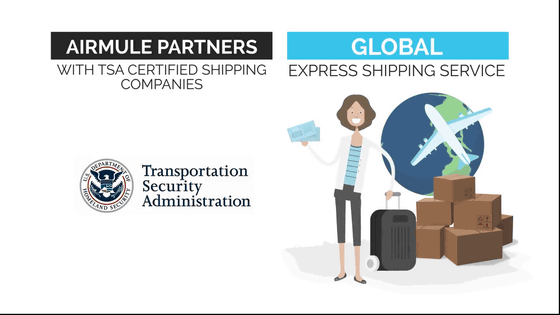 If you have already booked an airplane, you can log in to the Airmule site and register the flight schedule, and the work will come in when there is a package that matches the schedule. And that remuneration is transferred to the bank account you registered.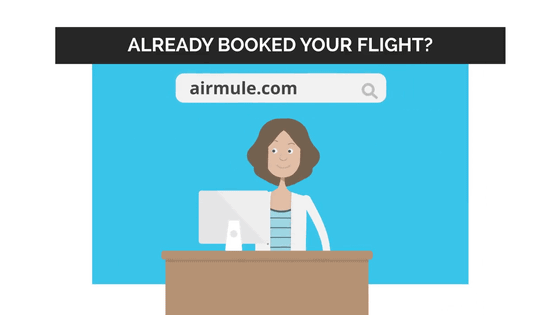 Conversely, if you have not already reserved a flight, you can purchase a ticket at Airmule's site. In this case, it is possible to purchase tickets at the amount less the transportation fee.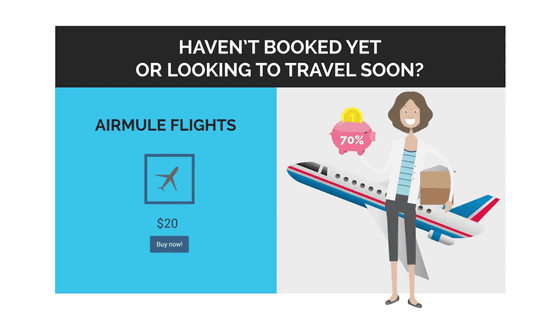 On the flight day, I received packages from the airmule staff at the departure airport ......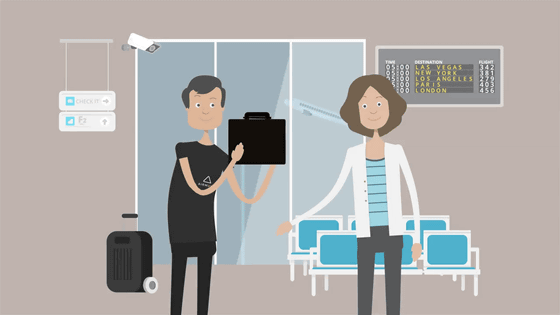 Since there are Airmule staff also on the arrival point, OK if you hand the baggage to that person.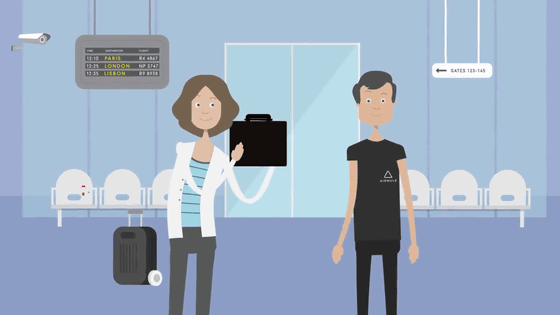 Since all the packages to be transported are being inspected beforehand, it is said that illegal baggage will not be carried. Also, the right to check the packages to be transported with your own eyes is guaranteed in advance, so you can carry the baggage with conviction.



I actually estimated the ticket from Los Angeles to Shanghai on Airmule's website below. The ticket price when traveling by one person and handling one piece of luggage is very cheap, 399 dollars (about 44,000 yen).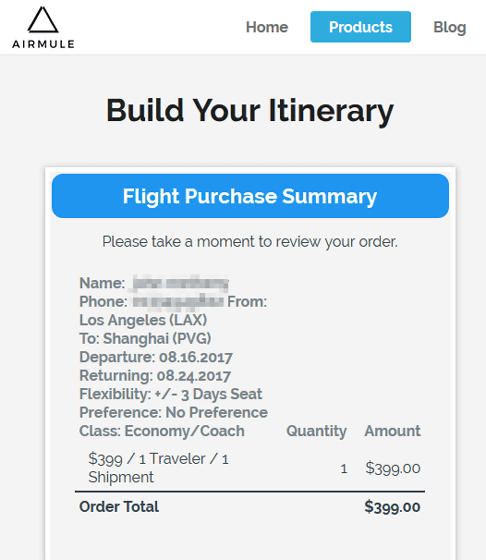 Three members who founded Airmule are those who have watched for such needs. Mr. Rory Felton from Australia said that he was founded as a result of witnessing the large number of needs to bring luggage quickly from overseas as mentioned above. By the way, Mr. Felton said he is a career who served as a back dancer for the American rapper Gucci Maine.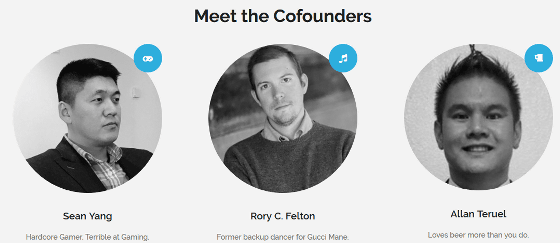 The point here is the difference between a major vendor such as FedEx and a small vendor such as Airmule. A major dealer takes a business style called "Common Carrier" (general carrier), in which case the responsibility for luggage is not the shipper but the person shipping or receiving the shipment owes it.

In other words, if you undertake transportation of freight as a business and you are authorized by a government authority, you will not be liable for luggage, but if you are under contract from a supplier such as Airmule, We are carrying baggage as a person, and the responsibility will be imposed on the traveler himself. In other words, if the baggage is illegal, when that happens, all the travelers who have contracted the work from Airmule will be responsible.

Airmule says it is taking measures against this matter. We have announced that cargo undertaken by the company is checking according to TSA's research program, but this is also not objectively verifiable. Mr. TProphet who operates the blog "Seat 31B" inquires Airmule a simple question to answer "Yes / No, Is Airmule established as a general carrier like FedEx or UPS? I asked the question "? Then Mr. Felton gave "anotherOn Board Courier(OBC) service has been established "as a response to the fact that it returned. OBC is, in other words, "carry-over".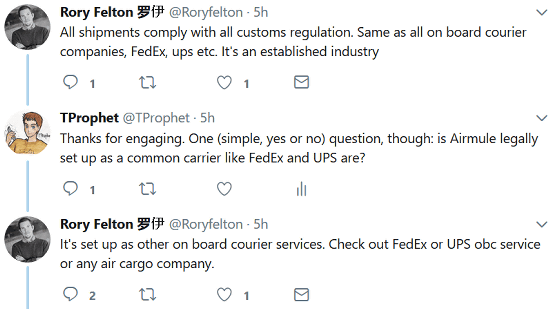 TProphet here also says, "A little bit simple question, Can Airmule receive legal protection like a general carrier? Can you not?" Then Mr. Felton replied "It is the same as other OBC".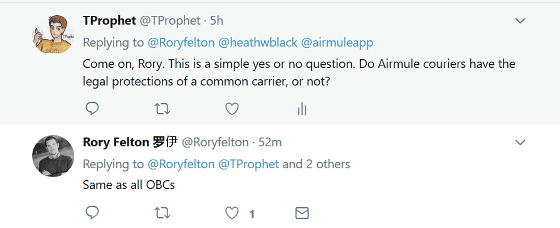 TProphet said he received the impression that this response was "not properly answered." TProphet who has experienced living in Beijing for three years and has seen the current status of the carrier as much as possible, the carrying business is very risky and ordinary travelers get slightly cheaper tickets It is said that taking risks for it is very rational. Even if there is a prior check, for example, if you send a book to China, if the content of the book is a "banned book" such as criticizing the Chinese government's position, all the responsibility is for travelers I will bear it. Therefore, Mr. TProphet concludes to those who are trying to get a cheap ticket in this way, "I should stop it, cheap but not worth it".

After that, when Mr. TProphet posted a blog, Mr. Felton got a protest message on Twitter. "Why did not talk before posting the article" "I was able to explain more about the OBC business", but some of them are "Unprofessional (not pro)" or "Absurd ( There are words that make you feel obviously irritated, such as "playing".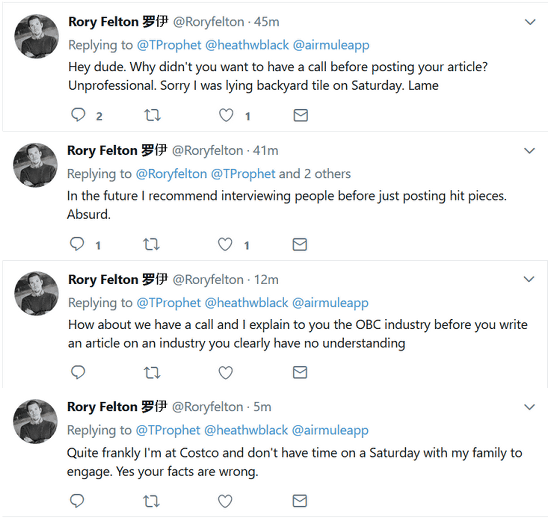 Mr. TProphet subsequently exchanged several times, but wrote that Mr. Felton did not have a clear answer. It is necessary to keep in mind that this is only the point of view of Mr. TProphet. One Airmule also develops business in a form different from ordinary carriers and clarifies that measures are taken to increase safety in advance to the extent possible. In other words, you can see that the two sides are slightly misunderstood about the "disclaimer clause approved by ordinary carriers". Although the carrying business itself is not the one that started today, it is necessary to fully understand that such risk exists.

In addition, at customs, "Please do not take care of any suspicious luggage from others." "Even with the luggage you got from others, you are asked for responsibility about the baggage you carried," as against carrying other than your belongings It is calling attention. You can see the customs data from the examples given below.

To overseas travelers To Customs Information
(PDF)http://www.customs.go.jp/zeikan/pamphlet/tsukan.pdf