I have eaten "Souffle Omelettes Doria" "ome and me" that omelets are overflowing from the dishes and give off an unusual atmosphere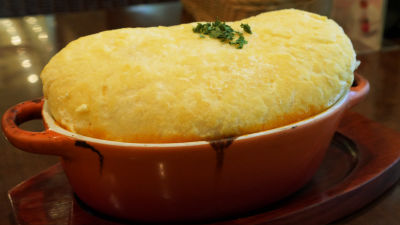 Like meringueEspuzzaA shop dealing with omelet rice, duria, and lasagna with fluffy omelet with three-dimensional feeling like "Eggs and me"is. When it comes to omelets, the type that the raw material and the yolk flows out at the moment of cutting is also popular, but in the case of eggs and myself, it was a magical texture that disappears like a bubble in the mouth.

Eggs and me
http://www.n-rs.co.jp/brand/#tamagotowatashi

Eggs and I have 16 stores nationwide, this time we went to Whiti Umeda store in Osaka. The address is "Osaka-fu Osaka-shi Kita-ku Komatsubara-machi Umeda underground shopping street 4-7"


Arrived at the shop.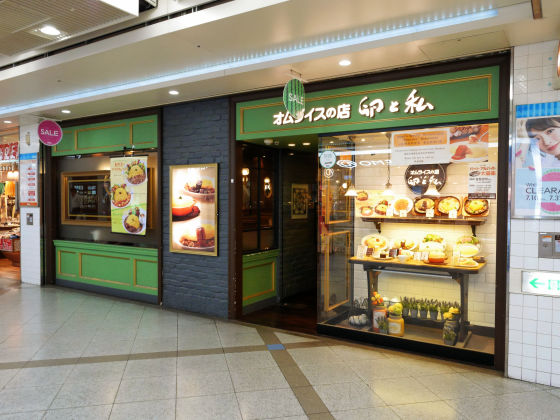 The interior is in a classical atmosphere, it feels like I can sit down calmly.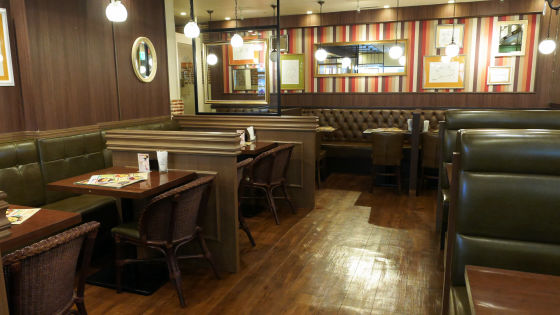 Where I visited right after opening, it was the most customer. That's why we went for two people.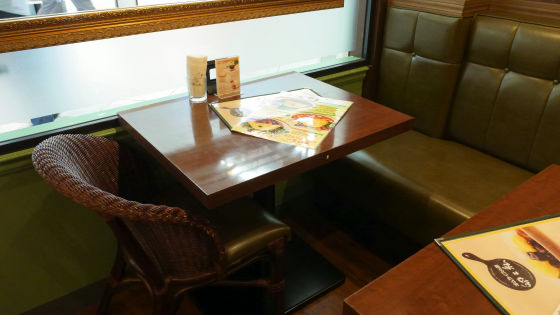 Egg dishes are lining up in the menu ......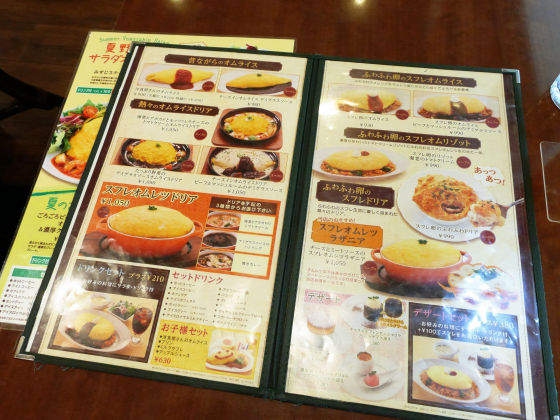 Lasagna with souffle omelets ... ...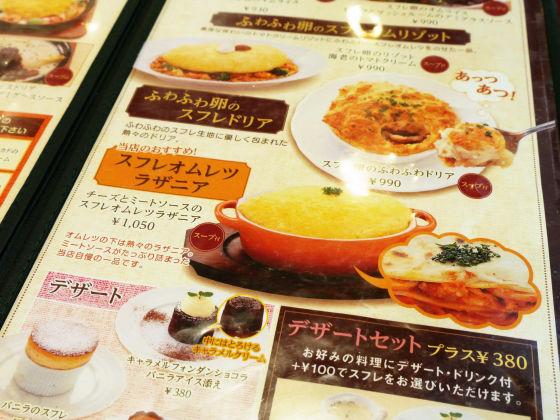 Doria etc. Doria can choose from "shrimp and avocado tomato cream" "demi grass sauce hamburger" "baked curry". This time I ordered shrimp and avocado tomato cream doria.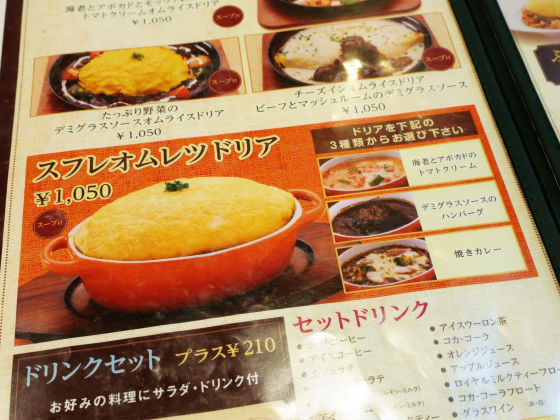 Doria arrived in about 15 minutes to wait ... but I have not seen evidence of Doria already. A gigantic egg overflowing from the plate covers everything.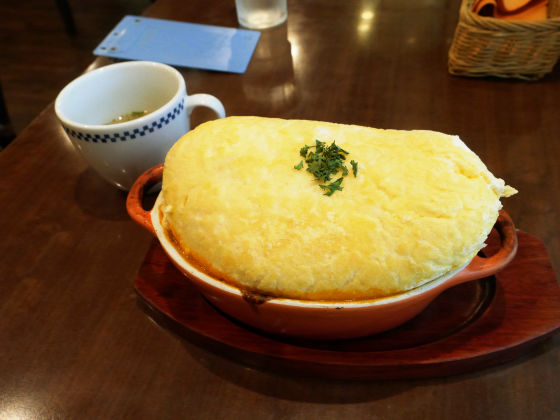 This week.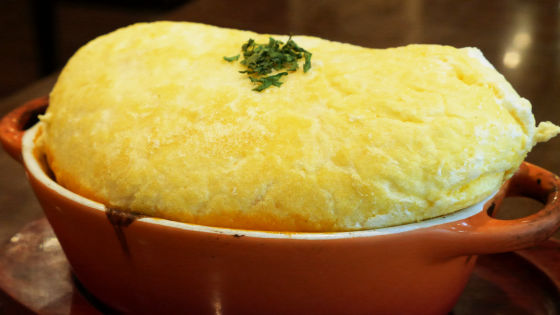 It looks quite huge, but the dish is about a little bigger than the iPhone with a total length of 123.8 mm, so it's the size that you can eat even a woman as a whole.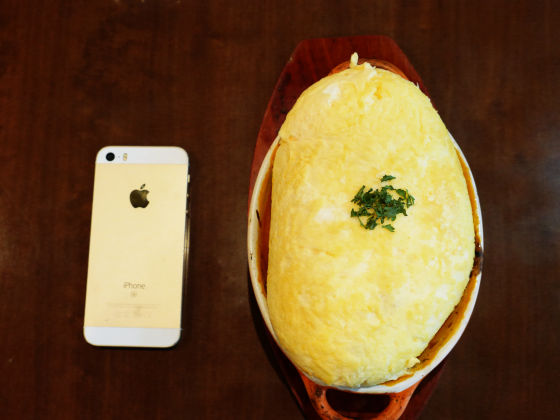 The height is like this.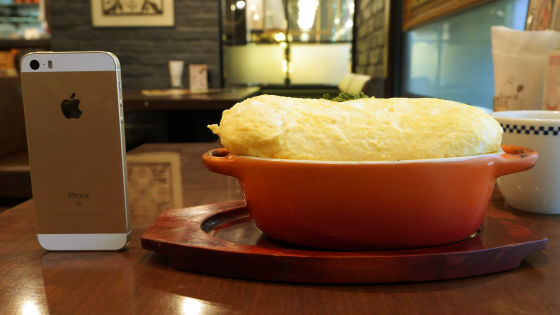 I do not know it in the photograph, but the egg is full of fluffy puff. When you shake the dish you tremble and you can understand its softness well.

"Souffle Omelet doria" fluffy condition is like this - YouTube


So put a spoon in the egg ... ...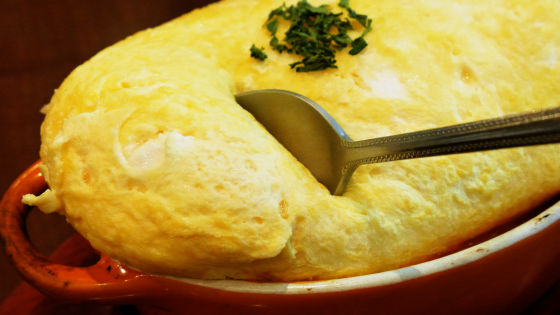 First of all we only have an omelet. The surface of the egg has a firmer firmness than expected, but the inside is shabby, it disappears in the mouth as if it is eating bubbles. There was the expression "disappearing" rather than "melting" with a texture that is different from the so-called "trombone omelets". Although it is a genre called an omelet, the uncle of RIKURO -Freshly baked cheese cakeIt is a texture close to ". It feels slightly salty with butter omelets, but it has become light taste not disturbing the seasoning of doria.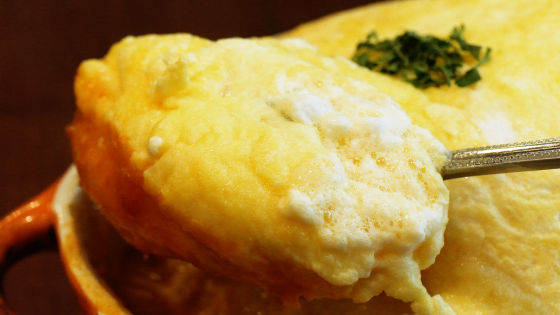 Doria took plenty of tomato cream under the omelet. Two shrimps were contained.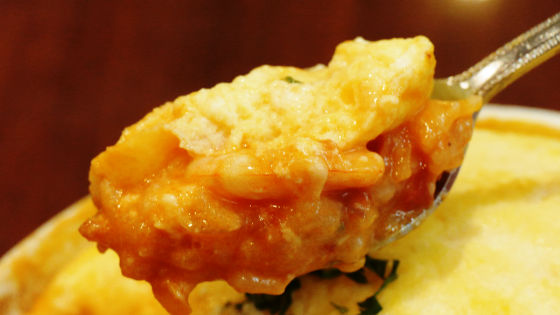 Also avocado is spread.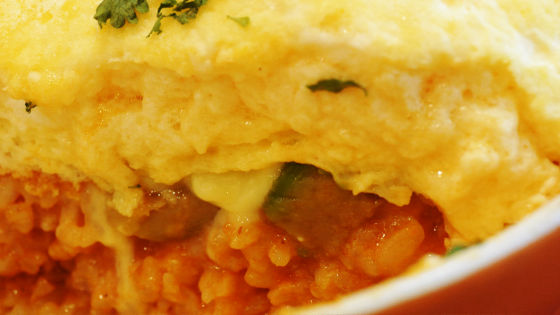 It is a tomato cream doria + omelet, so it feels like an omelette as an atmosphere. Just a egg's fluffy texture can not be reproduced at home surely, so please feel free to taste the new possibilities of omelets.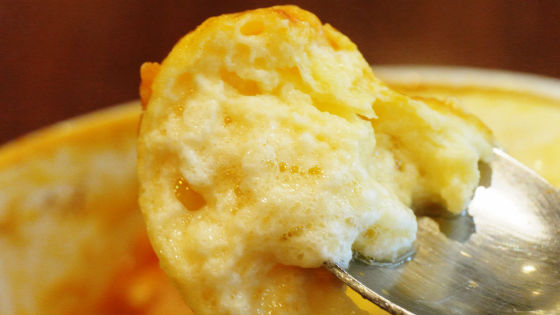 In addition, samples such as omelette etc were also decorated in shop window show window. In addition to omelet rice with souffle omelets, there seems to be an omelette wrapped in a classic thin-baked egg.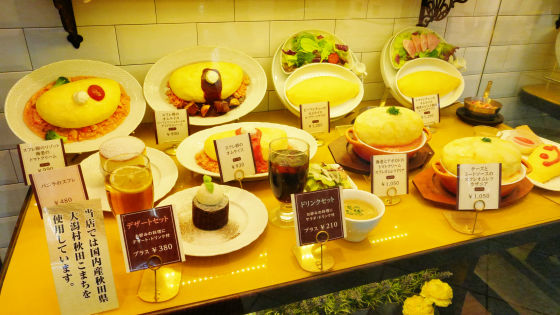 Eggs and my store list isI can see it from hereIf you are interested please try looking for nearby stores.