How much extra income is earned in a month for sharing economies such as Airbnb and Uber?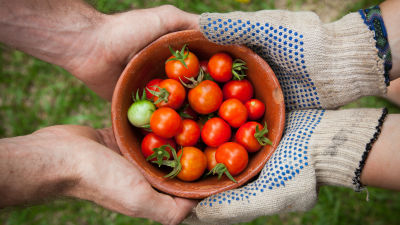 ByElaine Casap

24% of Americans use Sharing Economy platformI earn extra incomeAs you can see from the results of the survey that is shown in 2016,Airbnb", Shopping agency service"Pstmates"The number of people who use services such as this is increasing year by year. But in fact, how much do people earn extra income using these services? That was investigated.

Sharing Economy: How Much Are People Really Making From It?
https://www.earnest.com/blog/sharing-economy-income-data/

The survey was conducted on "low-interest loans" to those who think "possibly"EarnestCompany. Earnest tells how the applicant of the loan is obtaining sub-income using the sharing economy platform, for each person who applied for a loan in the past two years, 12-27 months salary information It analyzed and analyzed it.

As a result of the survey, 85% of those who earned secondary income have less monthly income of $ 500 (about 55,000 yen), and that of users who have surveyed It turned out that the largest income is "Airbnb" of the travel platform.

The median income for each platform and median monthly income are as follows. Airbnb has the highest average monthly income and median, and there is a market place to help you later "TaskRabbit"Of the dispatch service"Lyft"When"Uber, Meal delivery platform "DoorDash, Shopping agent service "Postmates"Online shopping site"EtsySmall online market "Fiverr", Car sharing service"GetaroundIt is followed by. The average monthly income for Airbnb users was nearly three times as high as the second place platform user, which was 924 dollars (about 100,000 yen).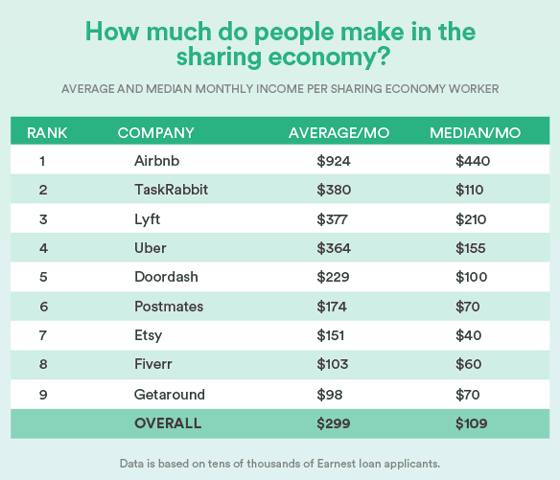 Those who earn secondary income at Lyft and Uber are $ 377 (about 42,000 yen) and $ 364 (about 40,000 yen), which is about the same amount. Also, the driver who is driving at Lyft was often driving at Uber. Of course, since these are average values, the difference in revenue is large depending on the user, some people get income by monthly income of 10,000 dollars (about 1.1 million yen) in the case of Airbnb hosts, and 200 dollars per month (about 22,000 yen ) There seemed to be some people.

If you look at the monthly income earned by the users of each platform in more detail, you can see clearly that there are differences in revenue amount depending on the platform, and there are places that are not so. Airbnb has particular variance in income, but few people earn over 55,000 yen in revenue for users of DoorDash, Etsy, Fiverr.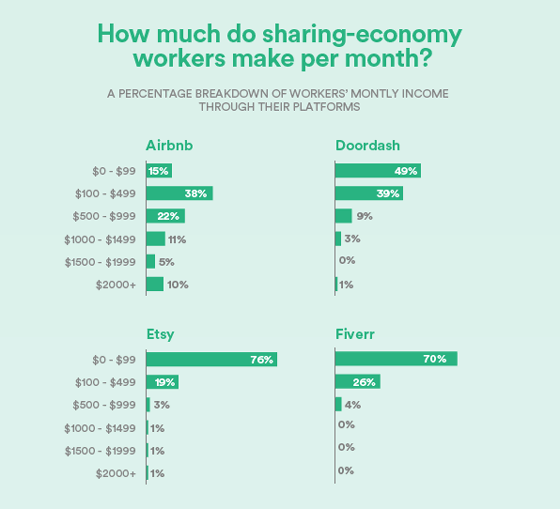 Also, as for Getaround, Postmates, Lyft, TaskRabbit, Uber, there was no higher revenue layer than Airbnb.



Furthermore, when you compile data of users of all platforms, it looks like this. The largest number of income from 0 to 99 dollars (about 11,000 yen) is 54.7%, followed by 31.2% in the layer of 100 to 499 dollars (about 11,000 to 55,000 yen), 3 Thirdly, it is 7.7% in the layer of 500 to 999 dollars (about 55,000 to 110,000 yen). In other words, as a whole, more than 84% of people have monthly income of 55,000 yen or less.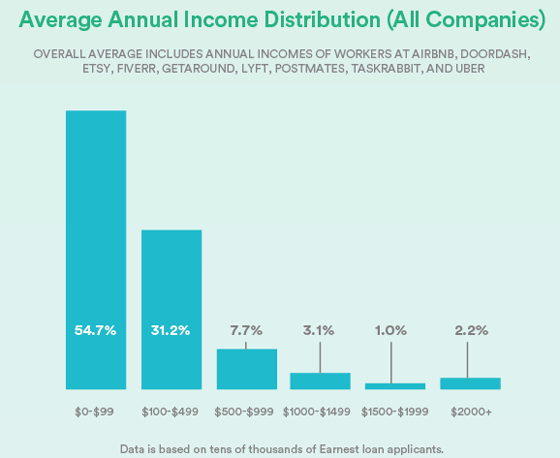 Overall, the result that "84% or more people get monthly income of 55,000 yen or less" comes out, but as for Getaround · Fiverr · Etsy etc, more than 95% of people have monthly income of 55,000 yen or less also I already know. Percentage occupied by people with monthly income of 55,000 yen or more is ranked as follows.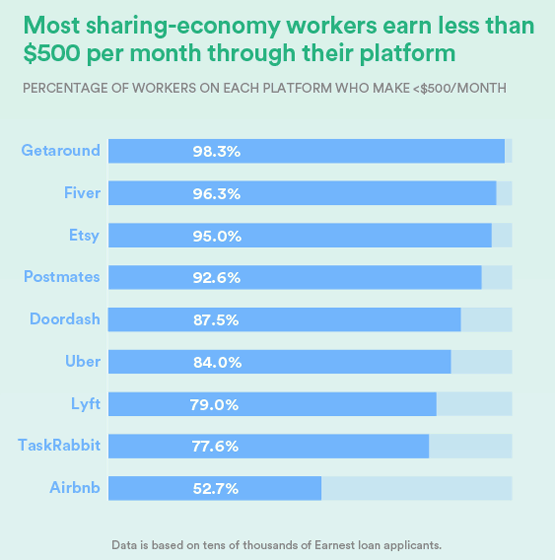 We are increasingly hearing the word "secondary income by sharing · economy", but as a matter of fact, the result was that there were only a few people who obtained a collective amount as a side income. In this survey, I do not know how much time people spent investigating to earn income.