A 15-minute sink in the pool A story of a miraculously recovering girl who was heavily damaged to the brain from cardiopulmonary arrest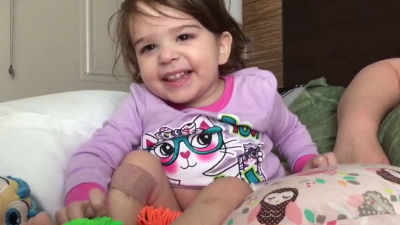 A 2 - year - old girl who drowned in the pool suffered heavy damage to the brain due to about 2 hours of breathing stoppage. The girl who miraculously took his life is undergoing a miracle that the brain's damage recovers rapidly and recovers until it becomes able to walk on her own feet by the treatment of taking in high pressure and high concentration oxygen.

Scientists Reverse Brain Damage in Drowned U.S Toddler Eden Carlson
http://www.newsweek.com/eden-carlson-brain-damage-reversed-drowning-638628

A toddler's brain damage has been reversed after near drowning - NY Daily News
http://www.nydailynews.com/life-style/health/toddler-brain-damage-reversed-drowned-article-1.3338812

The appearance that Miracle girl Eden is recovering from the accident is released in the movie.

Eden's Story - A Miracle in the Making - Part 1 - YouTube


Eden · Carlson.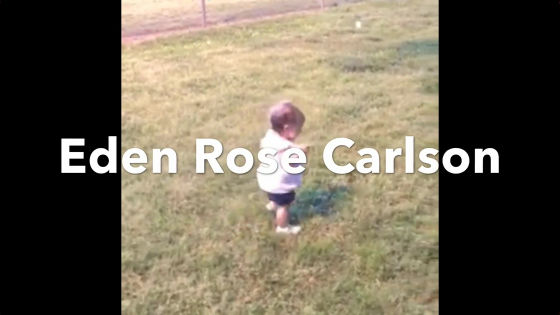 I am a 2 year old girl who loves singing and dancing.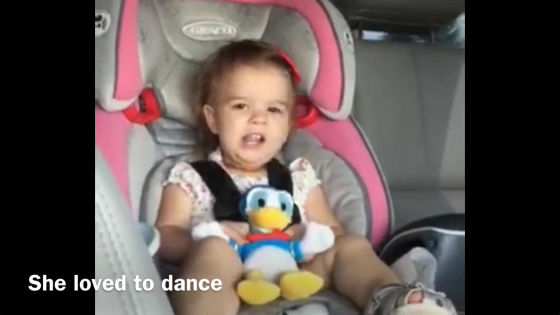 Eden who is attacked by a toy crocodile. According to my parents, it is a girl with abundant creativity.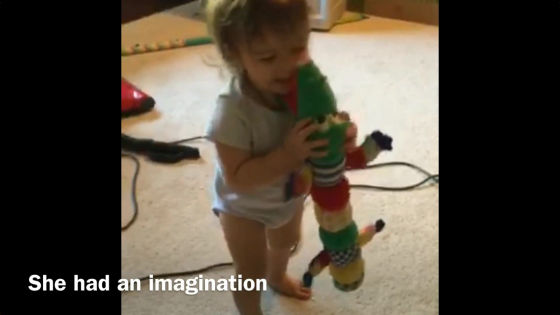 Eden who was growing quickly, but on February 29, 2016, I got over the protective fence for children, entered the pool at home, I drowned, I had sunk in the water for 10 minutes to 15 minutes. He was in a state of cardiopulmonary arrest at the time of discovery. The respiratory arrest continued for about two hours before the ambulance ran to the ER.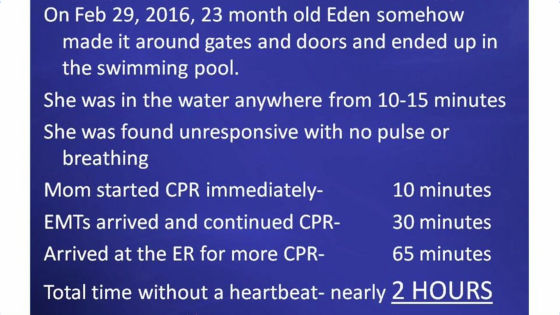 Even though I was in a state of respiratory arrest for 2 hours, hard treatment by emergency staff was fruitful, and Eden miraculously took a life.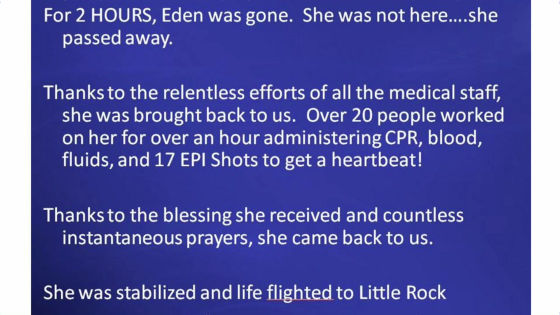 Although the life was saved, the kidneys and the liver did not function, the blood pressure was also very low, and there was no hand in hand in the situation that heavy obstacles remained in the brain.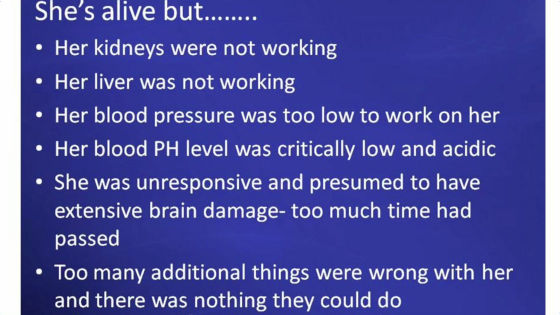 Eden who was seen as 2 to 48 hours even if she was alive ......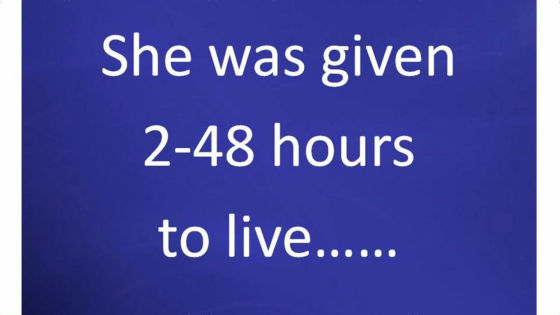 Through the prayer of parents, it succeeded in Toritomeru the survived.



First day. Hypothermia therapy was given.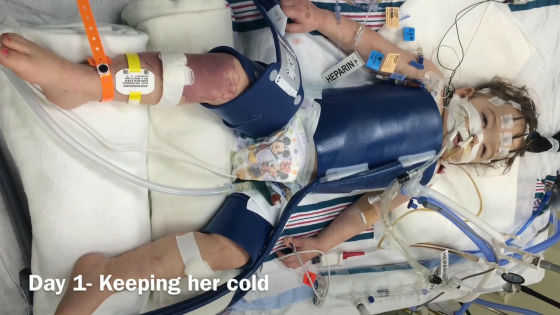 However, Eden who reacts to the mother's call.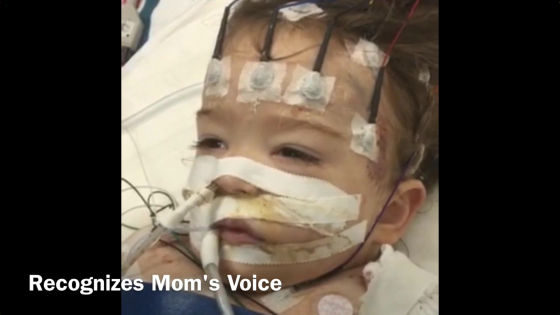 Many important body functions began to recover on the first night when it passed. He said that he opened his eyes and moved his legs overnight.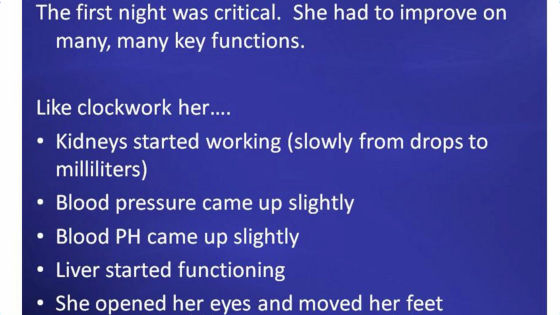 Third day. My temperature has returned.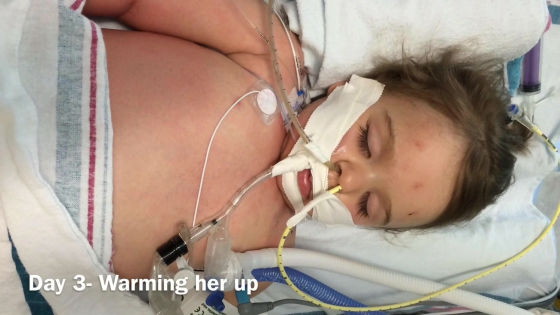 Day 9. Let the breathing tube come off and allow yourself to breathe.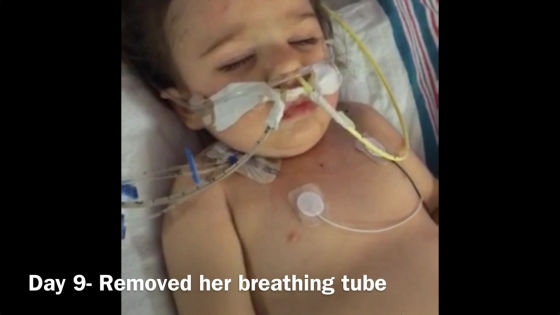 Eden who became able to give groaning.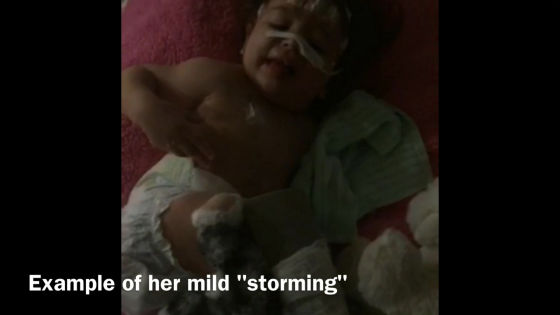 I was able to have the Easter (Easter) on March 27, 2016.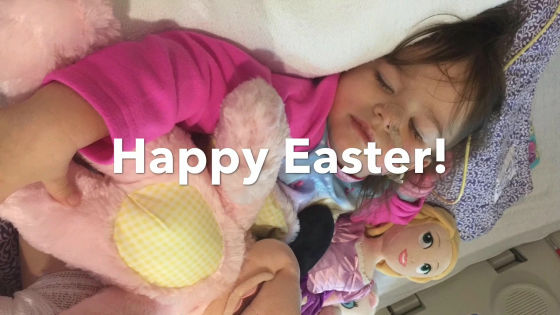 A 3 year old birthday was also greeted.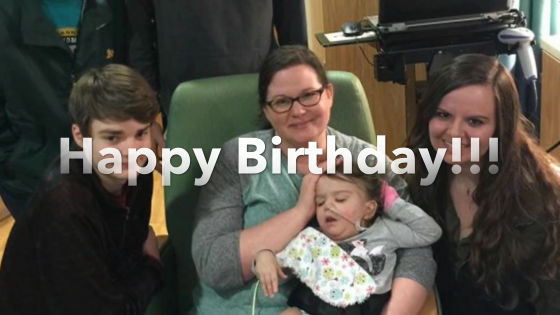 And recover all face tubes until they are taken away.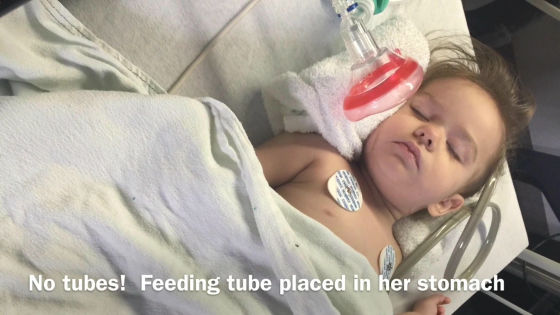 Eden, at this point, has great damage to the brain, but he can watch TV, complain of pain, and be able to flapping his hands and feet. The only treatment that can be done against Eden who recovers from day by day is that it was only to keep watching over.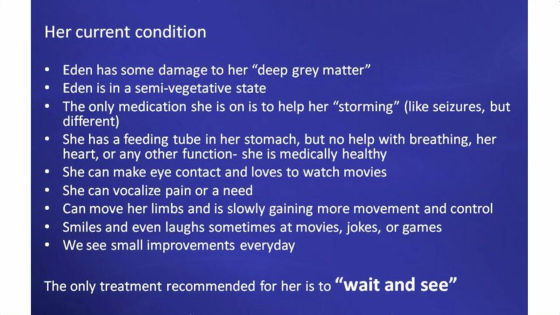 Eden-chan at the end of hospitalization.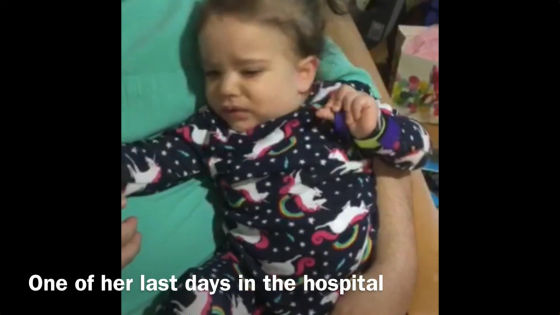 Five weeks later, I finally got back home.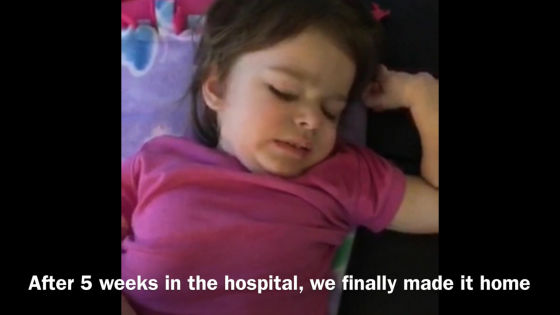 Three weeks after returning home, under the doctor of cranial neuroscience expert Paul Haach, "Hyperbaric oxygen therapy (HBO:Hyperbaric oxygen therapy) "Is to be held.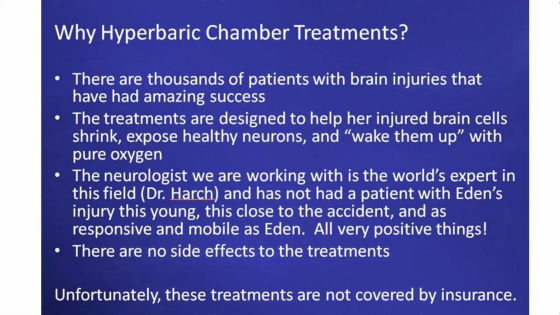 After only two HBO treatments, Eden seems to be able to move his hands.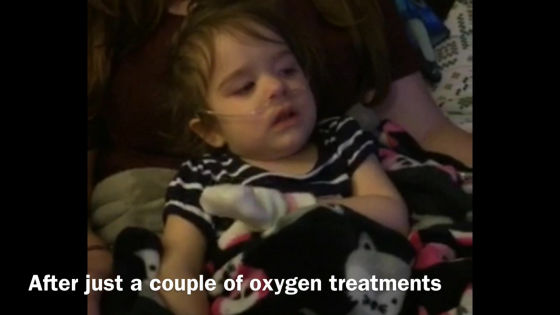 With HBO treatment that inhales high concentrations of oxygen at one pace every 2 days, I recovered by seeing the movie and smiling.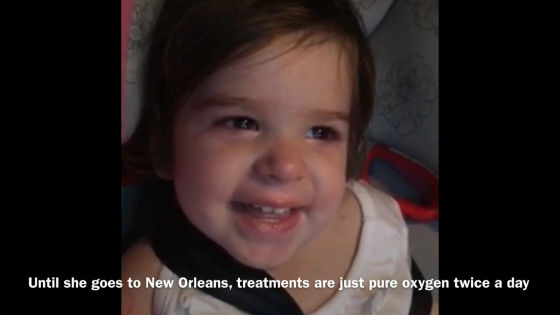 The first movie is over with my parent's comment "Eden-chan believes it will recover as before."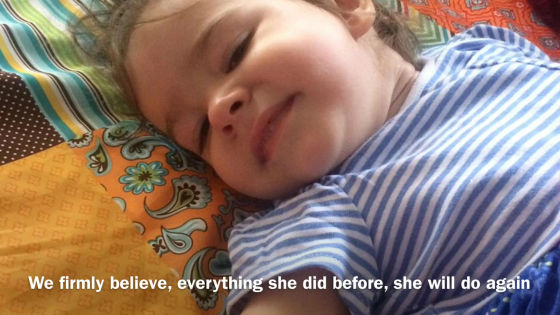 The second movie to convey the restoration of Eden afterwards was released on July 19, 2017.

Eden's Story - A Miracle in the Making - Part 2 - YouTube


It shows the state of treatment by ER which was not published in the first movie.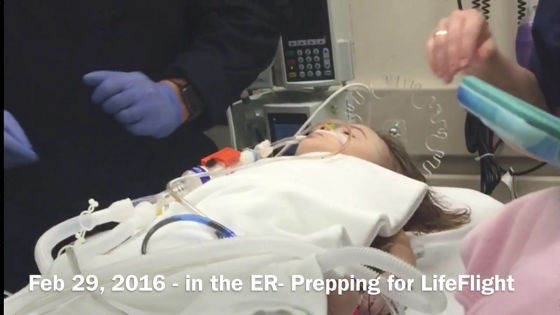 May 3, 2016. Eden who became able to respond to his old images reflected on smartphones in less than two weeks after receiving HBO treatment.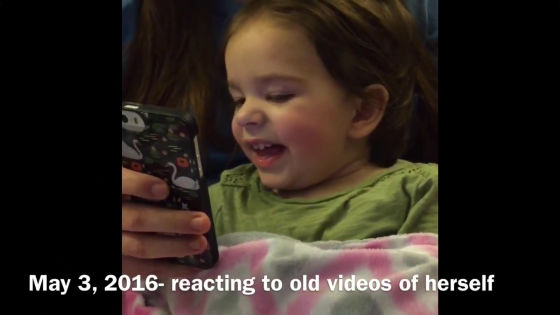 May 4th. I was able to laugh for the first time after the accident happened.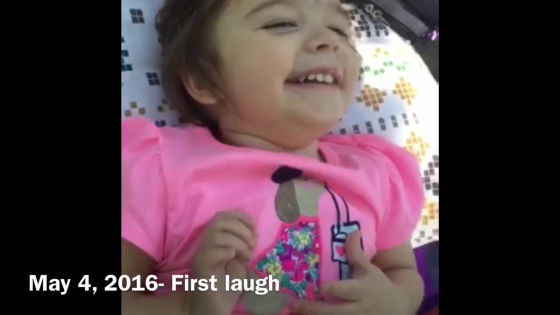 On May 10, the word "daddy" comes out of the mouth.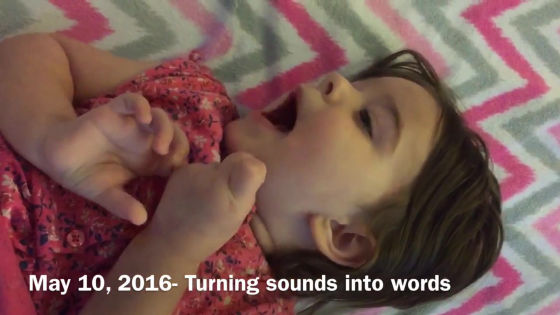 On the same day, I succeeded in biting snack snacks and eating.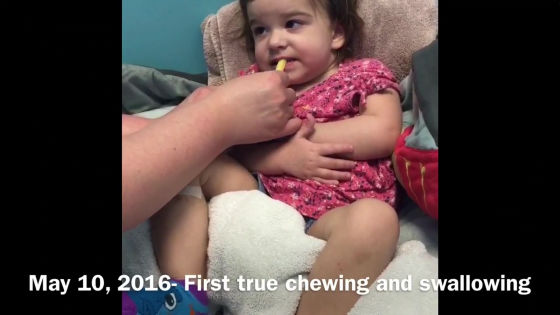 May 12th. I looked around and the reaction to the surrounding situation increased.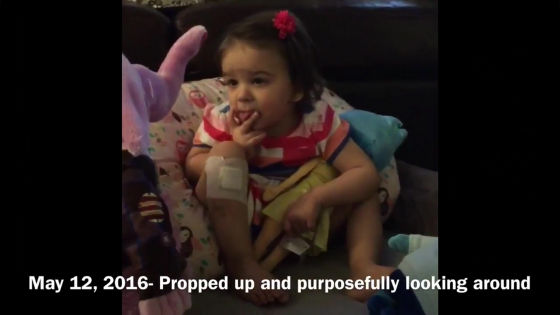 May 13th. Succeeded reaching for the surrounding toys.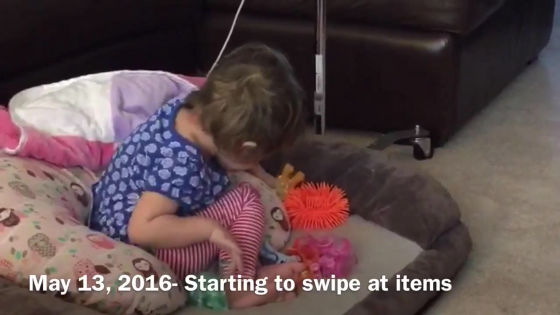 I could speak the word "Flag".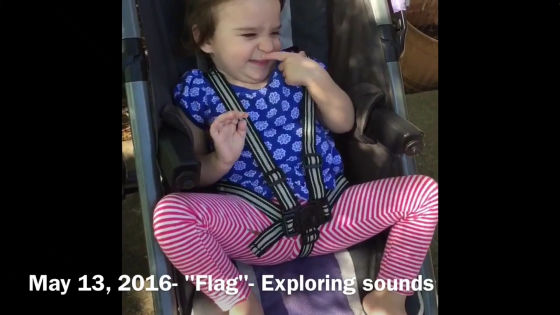 May 14th. The number of foods that can be eaten has also increased.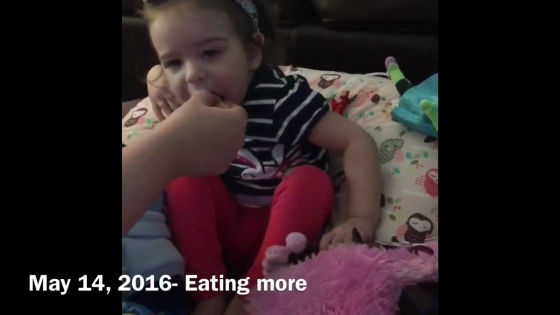 May 17th. Day to receive Dr. Hauch's check at LSU Health New Orleans.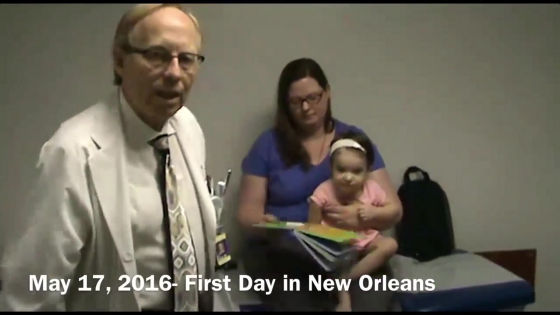 Although Eden who cried in the test, very good results were obtained.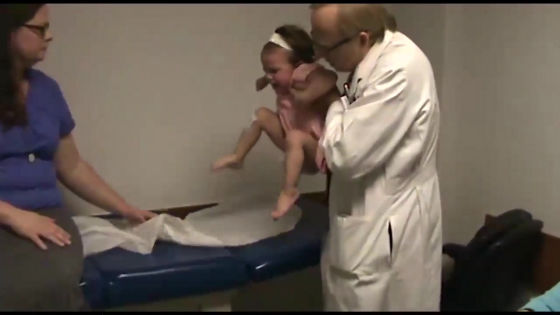 May 18th. Eden started regaining its old memories. When my parents asked me for an animal's bark, I could mimic a cry, even though I was not taught.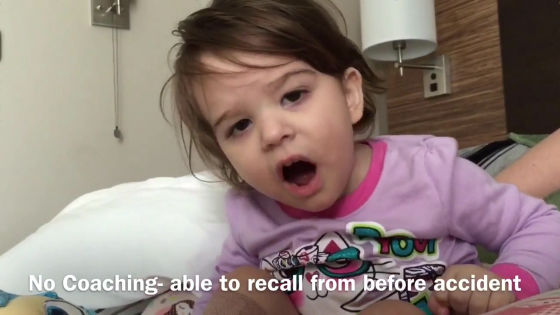 May 26th. To sit and eat.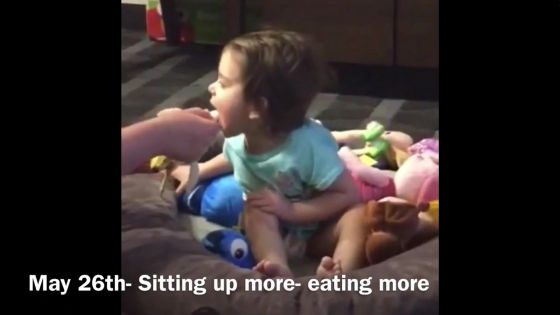 June 3rd. Eden who kisses dad talking with Facetime.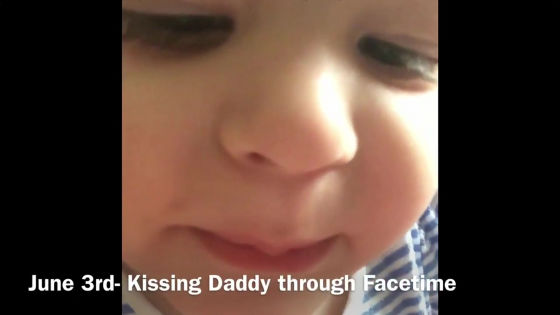 June 5th. I succeeded in standing on my feet for the first time.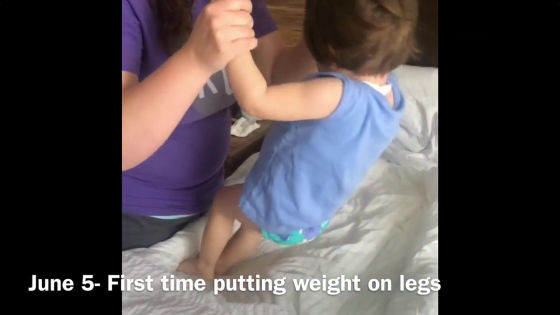 I will collapse soon, but a smile will burst.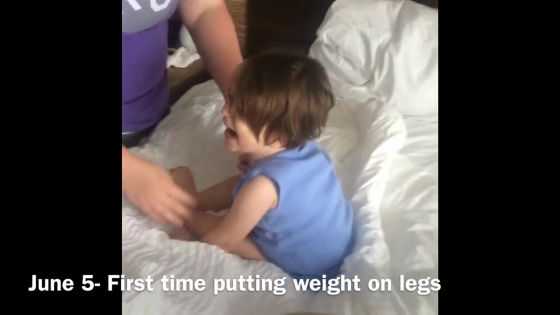 June 6th. When full-scale walking training begins, Eden who cries crying. Strict rehabilitation begins.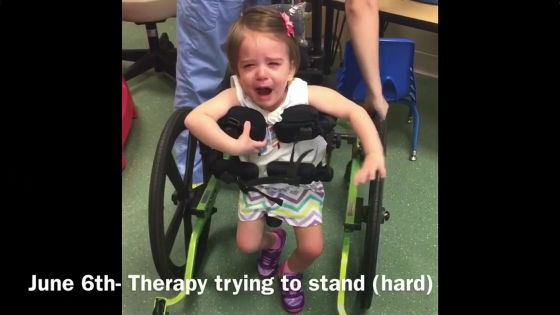 June 7th. In order to play the ball while sitting.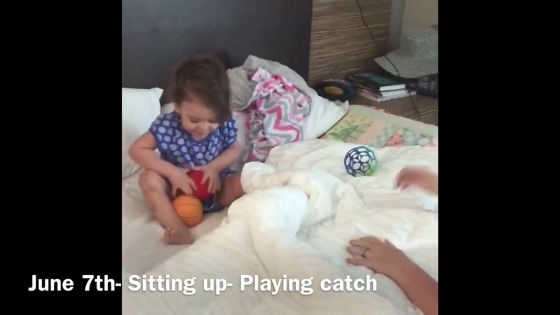 The time to stand up has also become longer.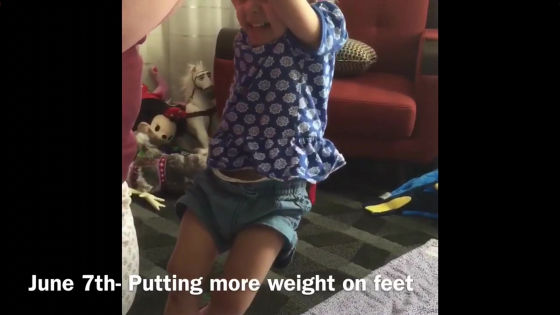 Succeeded to hi hi on the towel.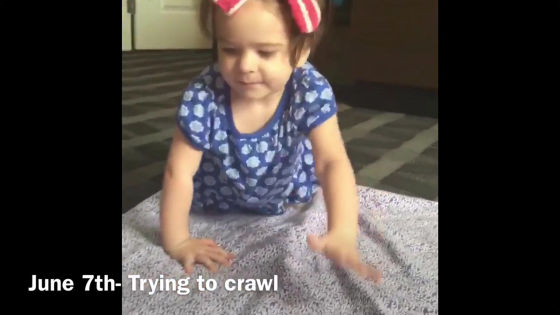 June 9th. Challenge the puzzle.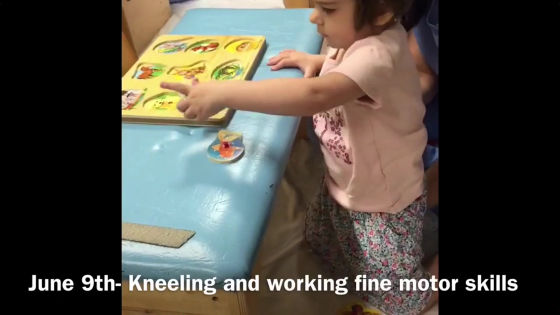 This is training using toys.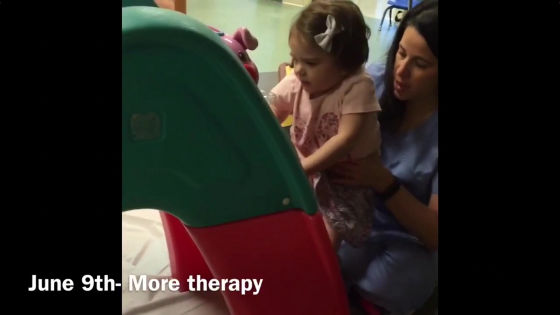 I was able to shoot basketball as well.



June 9th. Walking practice.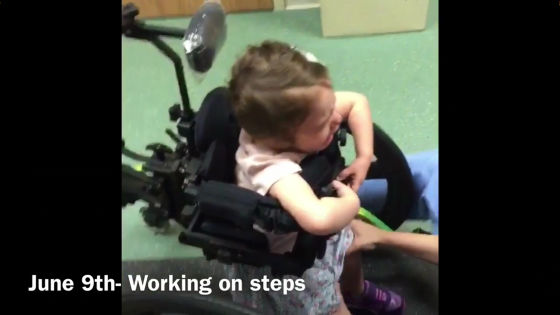 Eden who practices walking with various instruments.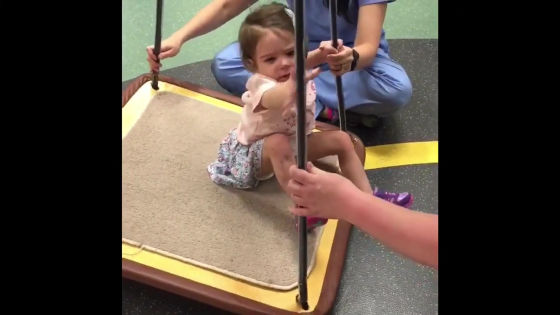 June 10th. I began to remember the shape and color of things.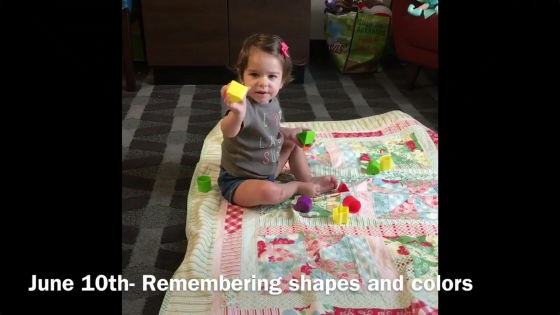 My father's voice speaking to say "which star is right, that is a star" is also playing.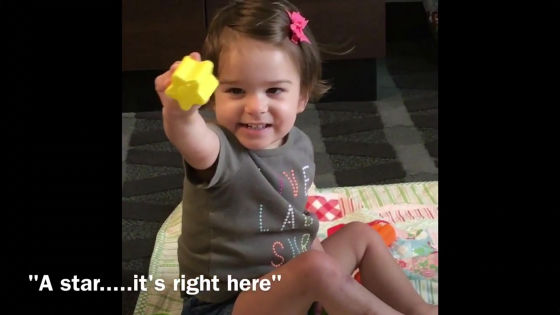 The ability to speak also increases day by day.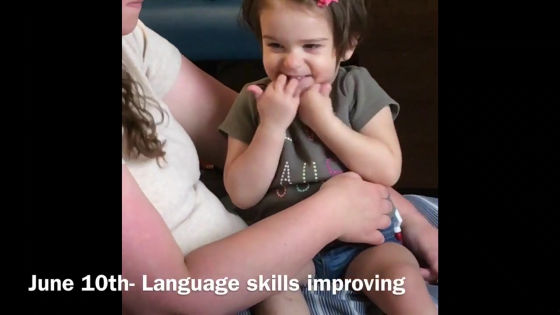 I was able to count the number of pillows well.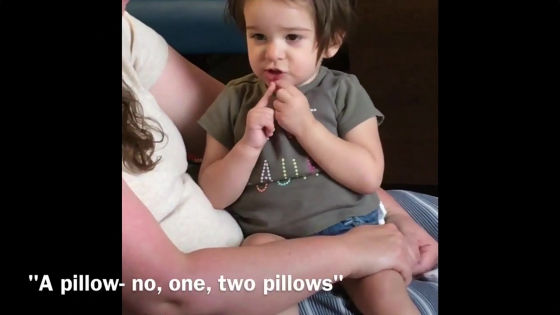 The hi-hi and grasping the toys will also increase the range of action.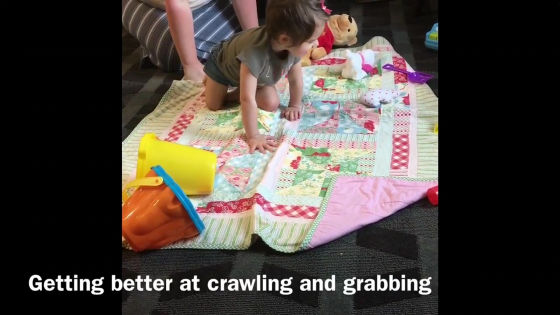 And the rich creativity has also come back.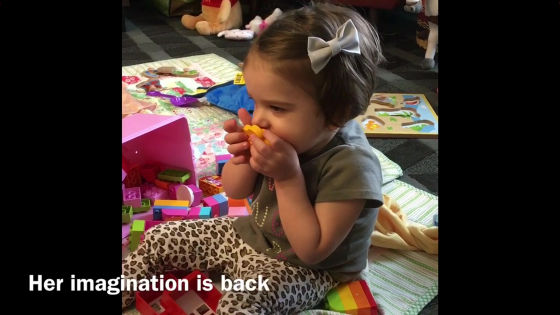 Eden who is mischievous by his mother as before.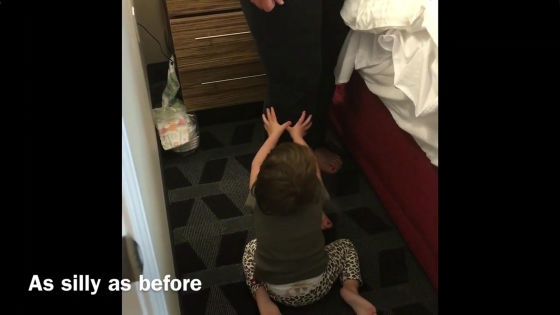 June 11th. The skills to play with toys are steadily rising.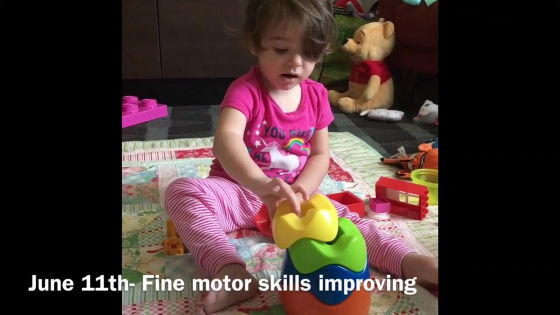 On June 12, we were able to stack package type sources like building blocks.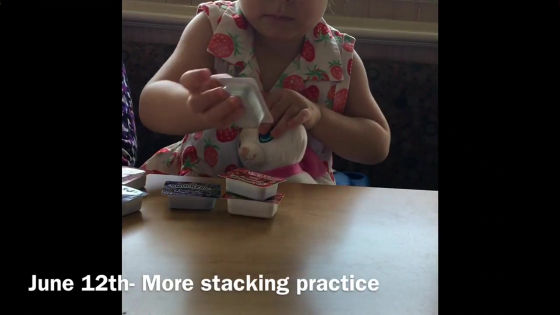 So that you can paint a picture.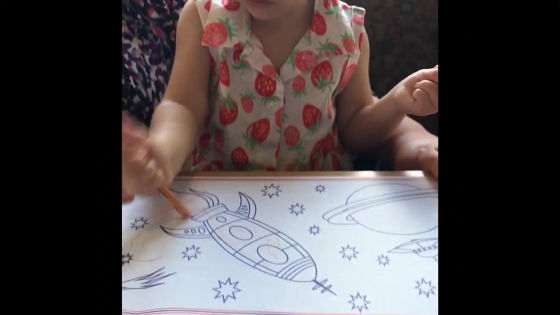 June 16th. Practice grasping things with standing play.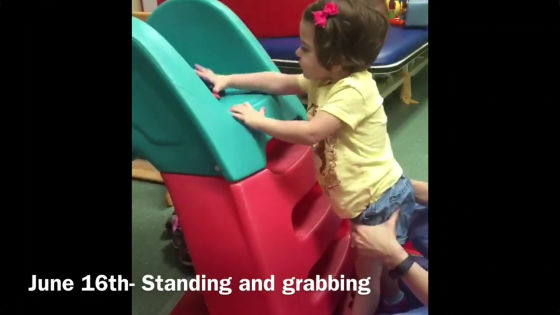 I was able to give a toy.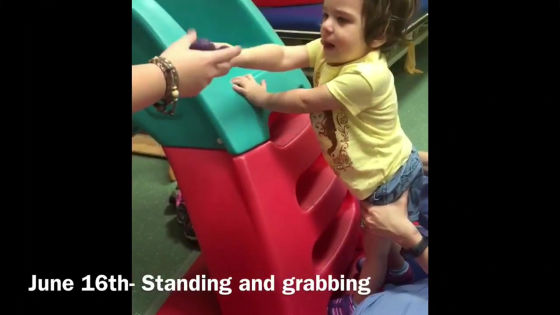 June 20th. Finally, we succeeded in taking the first step.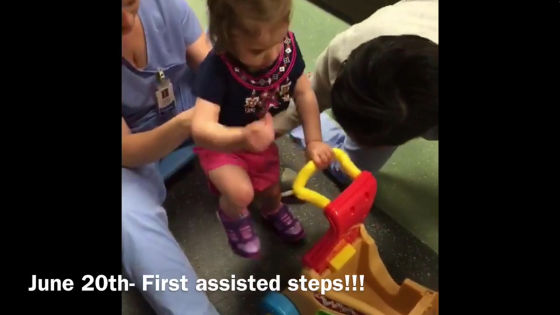 Eden who started the first step began pushing the wheelbarrow powerfully.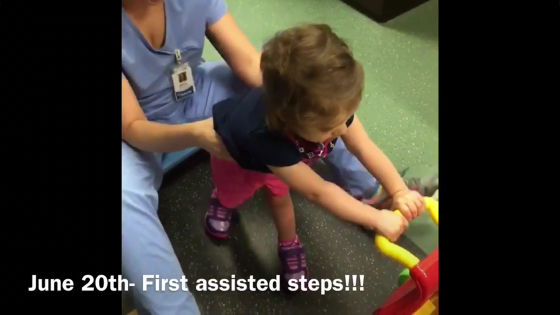 "It's fun"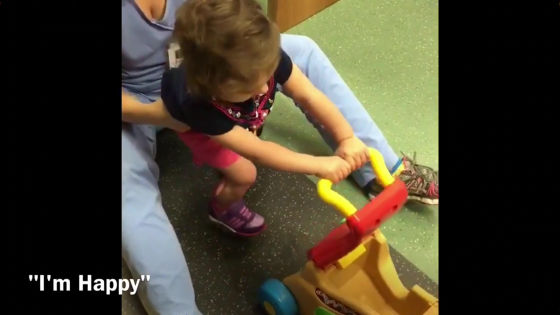 Eventually I was able to walk steadily while communicating with "Go, Go!"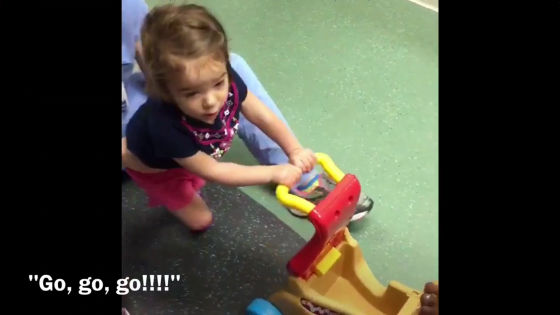 July 1. Eden who came to the aquarium is looking for "Nimo" and "Dolly".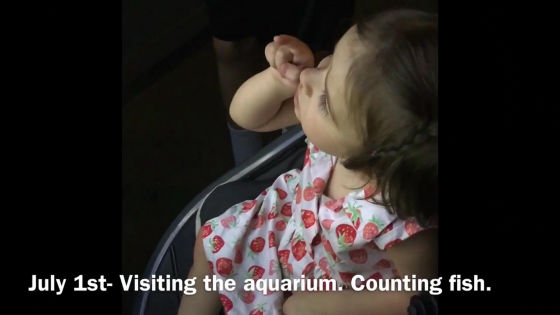 July 2. Eden who sings a favorite little mermaid song.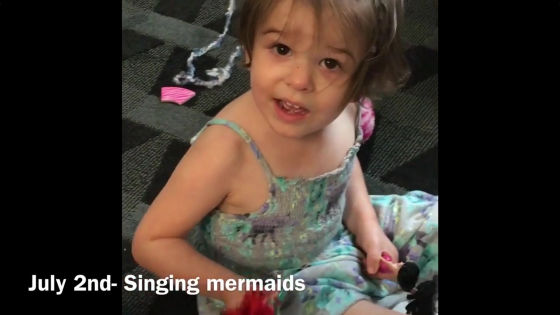 Jump like a frog.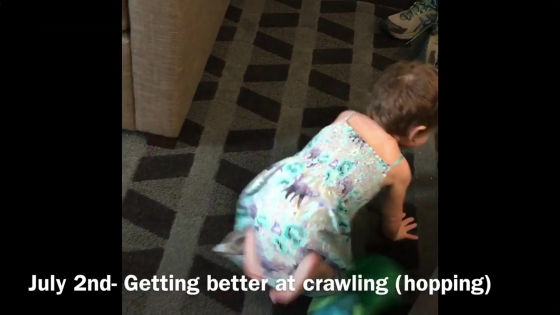 Practice walking with your father.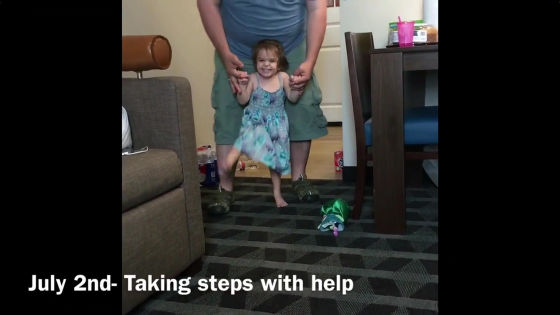 I can not stand alone, but I feel that my strength is increasing day by day.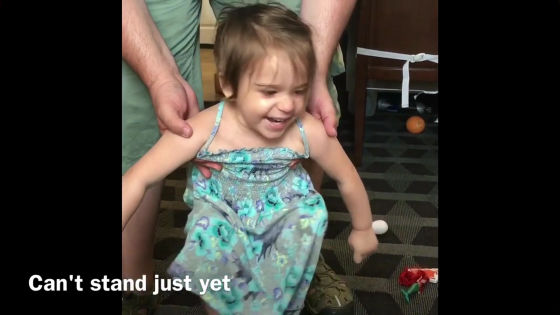 July 4th. I was able to brush my teeth.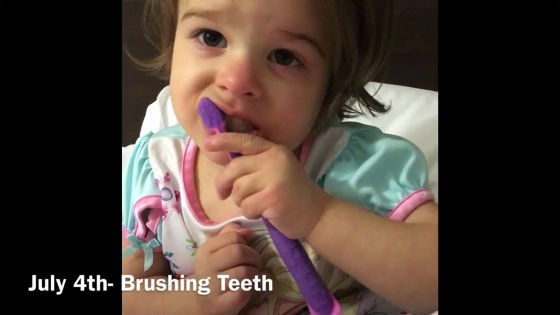 July 7th. Just a little support, so that you can stand by yourself.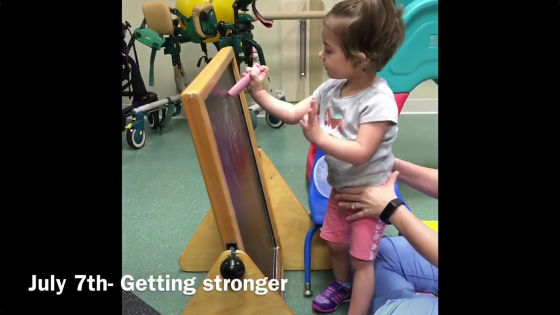 July 12th. I can climb on the sofa.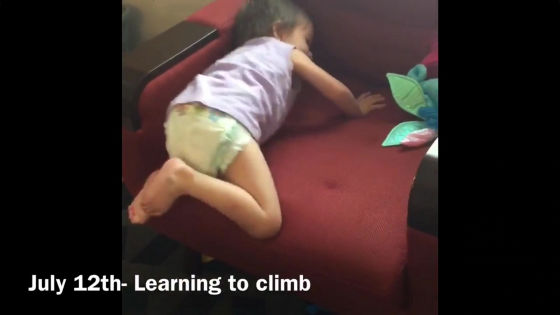 July 17th. The day of the last treatment by Dr. Hauch. This day was the 40th HBO treatment day.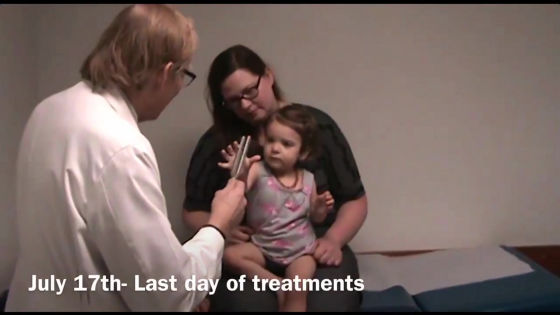 I can change direction.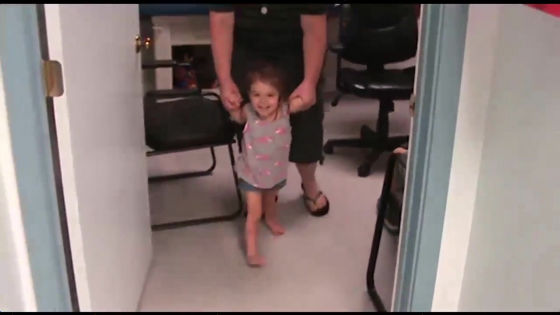 "Bye bye" to Dr. Hauch, Eden finished HBO treatment.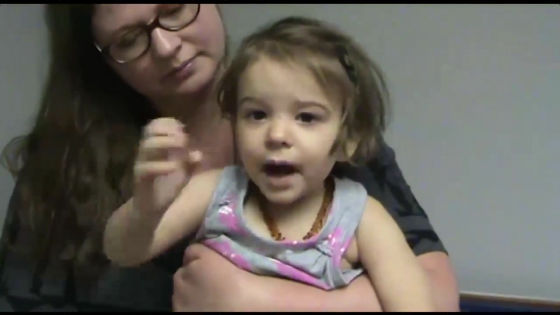 July 19th. Eden of the excitement of returning to home again.



"I am walking! Papa" "Yeah! I'm walking!"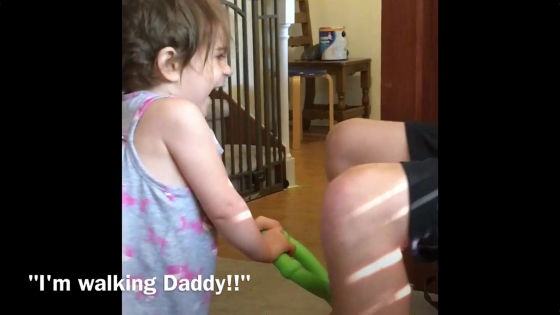 July 28th. The more you play with a small toy, the better you can use your hands.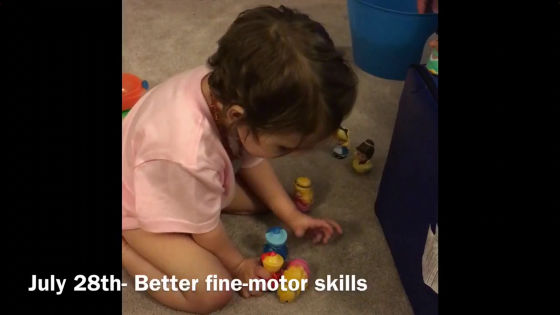 July 31st. Eden who plays standing without having anyone help her.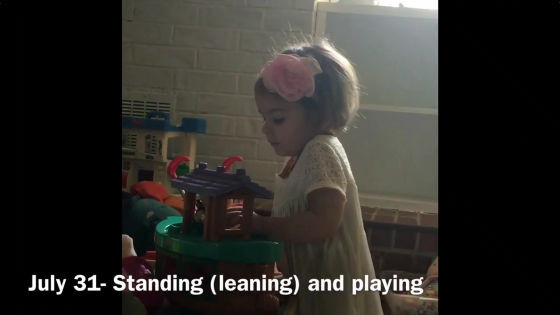 From the bent state ......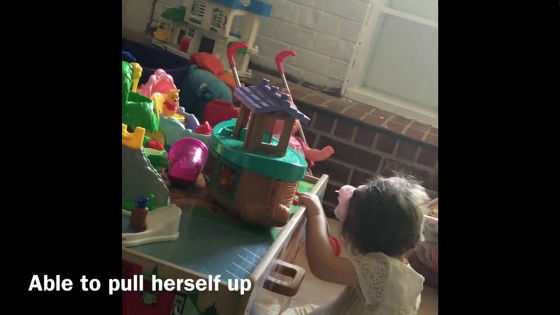 I was able to stand alone.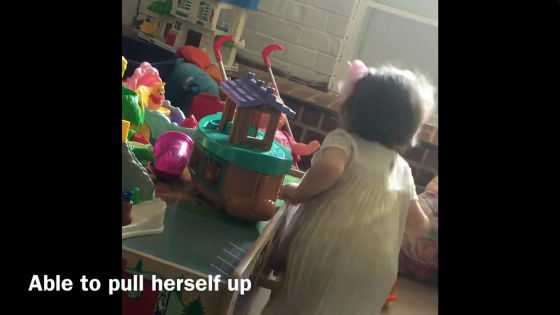 Aug. 1. Walking practice.



Eden who walks well using a walking machine seems to be practicing Little Mermaid singing at the same time.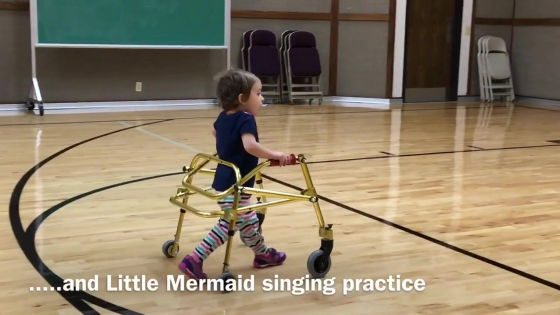 August 8th. It debuted for the second time.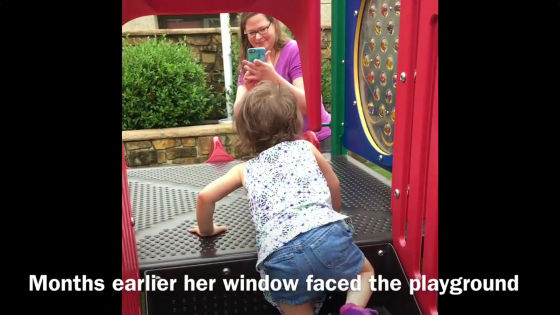 Girls who received heavy damage to the brain and said "they can not walk, talk, eat, play, etc.", succeeded in recovering to this point.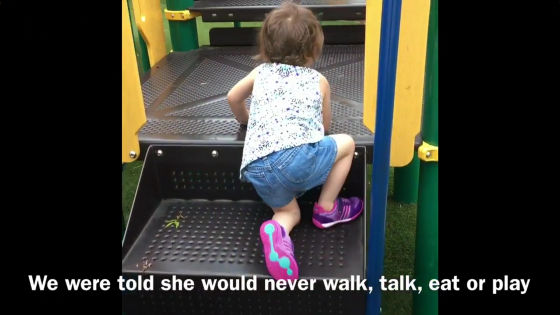 The movie ends on August 8, 2016. A movie of Eden who grew further may be released in the near future.

Eden who has been damaged by the brain has found out that the damaged part of the brain has recovered suddenly by HBO treatment that touches high pressure and high oxygen concentration. Dr. Hauch's research findings are gaining a lot of attention as a valuable example in which the flexible brain of the growing season has restored function as an effective treatment for future brain disorder in young children.