I have eaten summer Kentucky 'Red Hot Shrimp' where crispy clothes and shrimp plum and texture involve red hot sauce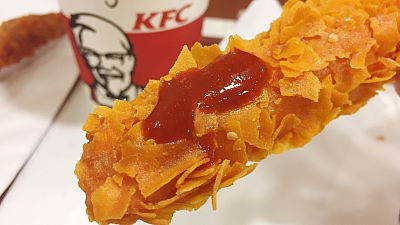 In addition to "Red Hot Chicken" of Kentucky (KFC) which has been established as a classic menu in the summer, this year a new hot spicy menu using shrimp "Red hot shrimp"Is available from June 22, 2017 (Thursday). I actually ate a shrimp wrapped in a crisp clothing how hard it was to finish a dish that tasted with a red red hot hot sauce.

KFC 's summer' s classic "Red Hot Chicken" appeared perfect for hot summer! In addition, a new dry side menu using shrimp is released at the same time! 'Red Hot Chicken', 'Red Hot Shrimp' released on Thursday, June 22! Latest News | News Releases | Japan KFC Holdings Co., Ltd. KFC Holdings Japan, Ltd.
http://japan.kfc.co.jp/news_release/news170615kfc.html

Arrived in Kentucky. If you look closely, Red Hot Shrimp is listed on the board on the checkout.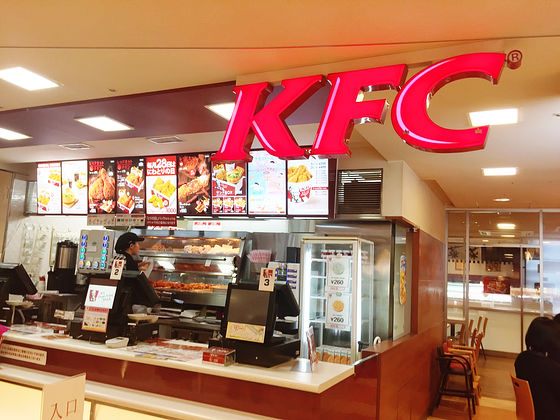 Red hot shrimp is a single item with tax included price 240 yen. Red hot chicken and red hot shrimp, a set of kernel ring potatoes (S) are set one by one "W (double) red hot set" has been lineup at 680 yen including tax, together with pack menu, kernel box, set menu When asking for Red Hot Shrimp, the price per one will be 200 yen including tax.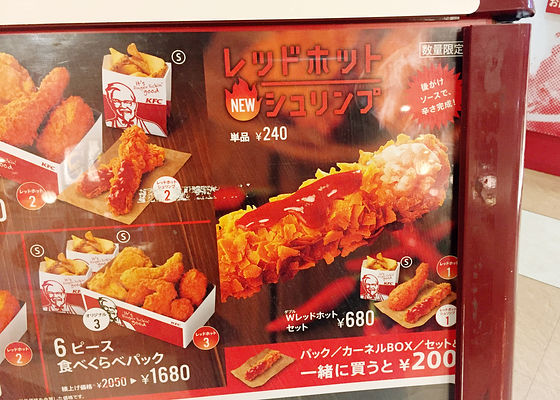 So I ordered the W Red Hot Set. Because I felt that it would be too hot for me to look at it, I thought it would be too hot, so I ordered an additional M size (set price of 200 yen) of "Yoko Orange". Here as well, by combining it on the set menu it is 40 yen lower.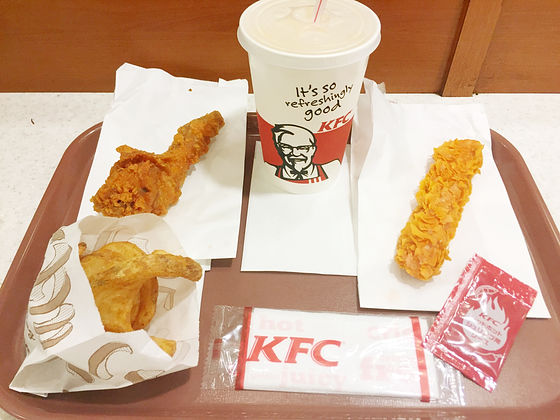 Red hot shrimp is a dish of clothing like a cornflake on the surface. There are no tails, so you can eat them all.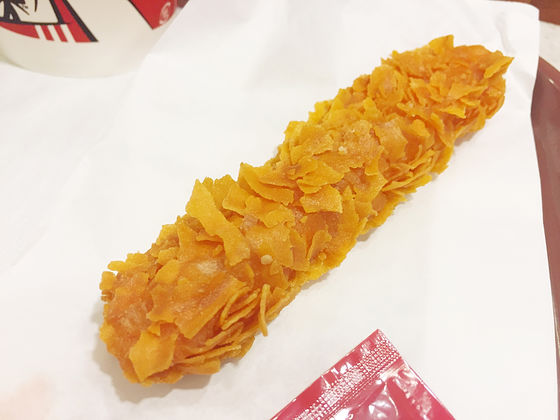 Kernel ring potatoesIt has become thick potatoes like a drill ......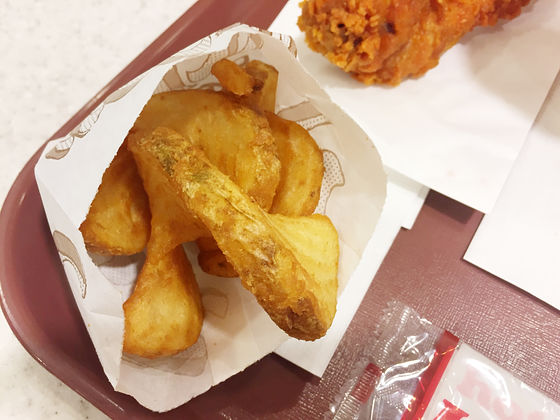 Red hot chicken has become a fried chicken that is anxious about redness.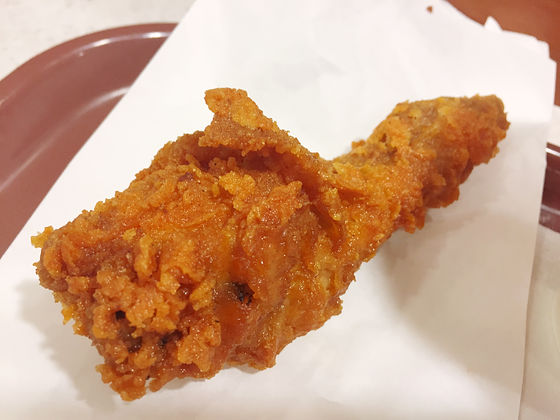 I will eat red hot shrimp. "Red hot shrimp sauce" is included so ......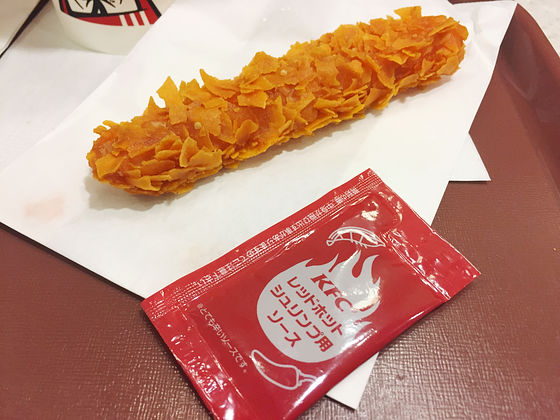 I will eat it with a trolley.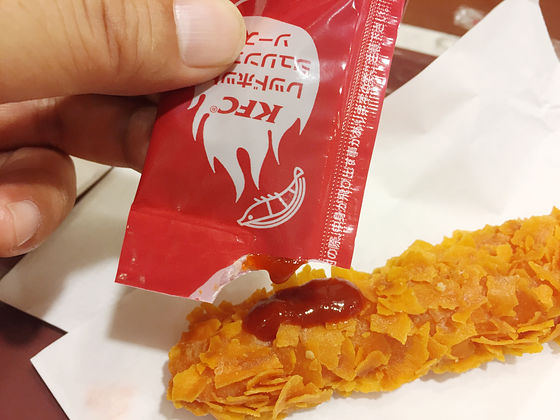 "What kind of spicy ... What is it?" When you try to eat it curiously, at the moment you put it in your mouth, the fragrance with the atmosphere of "This is a hot spicy!" Will penetrate through the tone and nose, but it is unexpectedly aftertaste spicy It was not a kind of sauce that did not leave anything, it was hot and hot and the mouth would be in a fire condition. In other words, it is a bit spicy sauce that can taste the spicy atmosphere, as long as the extremely hot thing is not a useless person, it seems to be safe to eat. The main shrimp was a delicious dish with a touch of teeth that was "Princess".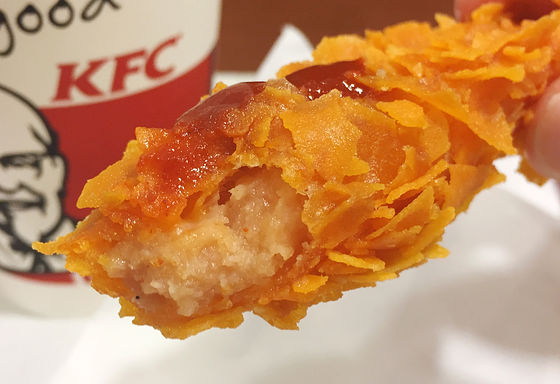 Kernel ring potato can taste thick potato.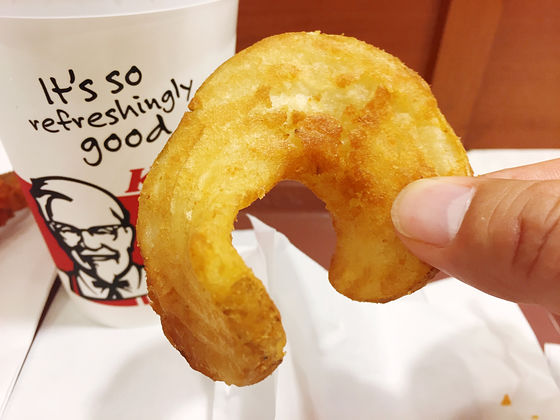 Red hot chicken is a usual classic spicy spicy fried chicken.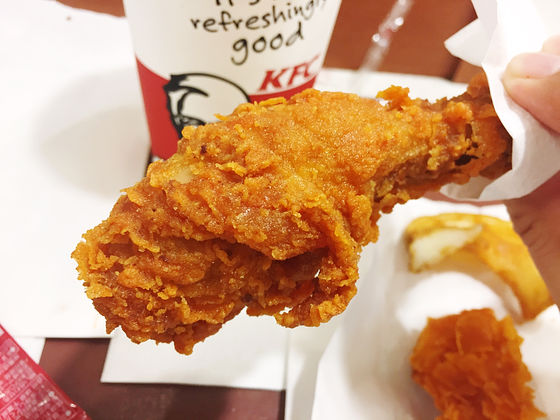 Because it was awesome, when it hangs down a little with the red hot shrimp sauce, it got harder and changed to a good taste very much.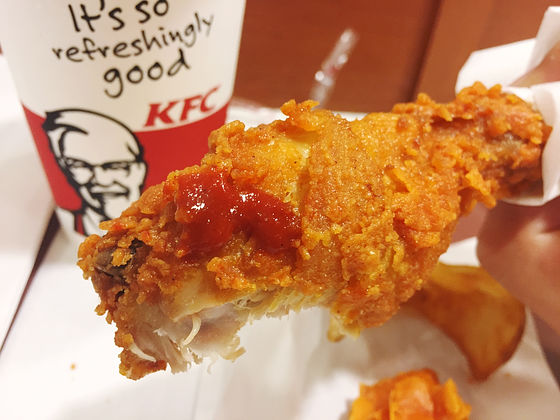 Because Red Hot Shrimp and Red Hot Chicken are being offered in limited quantities, it is important to note that it is closed as soon as it is gone.