Google removes personal medical record information from search results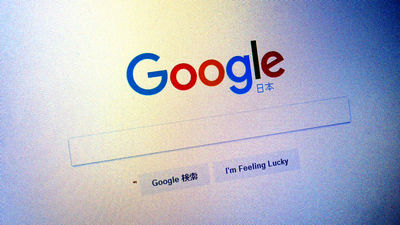 Google has updated its policy on personal information and changed its policy to remove personal medical records information from Google's search results page.

Google begins removes private medical records from search results | Technology | The Guardian
https://www.theguardian.com/technology/2017/jun/23/google-begins-removing-private-medical-records-from-search-results

Although Google posts a lot of information so that people around the world can access various data, it says that there is a possibility of deleting "confidential personal information". As a policy on information to be deleted by Google, "Deletion policyWe have updated this and updated the "Identity number issued by the country", "Bank account number", "Credit card number", "Image of signature" to "Personal information with high confidentiality".

According to Google's deletion policy, information that may be deleted and information that should not be deleted are categorized as follows.

Information that may be deleted
· Identification number issued by the country (American social security number, Argentina personal taxpayer identification number, Brazilian taxpayer number, Korean resident registration number, Chinese identification card etc)
· Bank account number
·credit card number
· Image of signature
Images containing nude or sexually explicit, uploaded or shared without the consent of the person

Information that is not generally subject to deletion
·Birthday
·Street address
·phone number

New Guardian added information on personal medical records to Google's deletion policy, "The leakage of private medical record can seriously damage the victim financially and emotionally, and the victim It also leads to the prospect of future prospects and lives of the people, "he agrees with Google's policy. The reason why information on individual medical records is considered problematic is that trading of medical data on individuals is a big problem.

Individual medical data are sold and hundreds of billions of yen money is running - GIGAZINE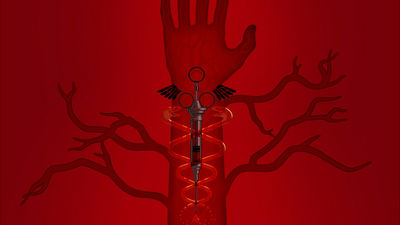 In the meantime, the last time Google changed its deletion policy in 2015, in this case, as an item relating to revenge pornography, "an image including nude or explicit sexual description uploaded or shared without the consent of the person "Is added to the subject of deletion.

Google's deletion policy update shows a change from the traditional non-interactionist name algorithmic approach of a search company (Google) that has resisted censorship so far, "The Guardian said. In addition, it is said that these changes in Google can also be seen in dealing with fake news.

Google banished 200 sites that spoof false news - GIGAZINE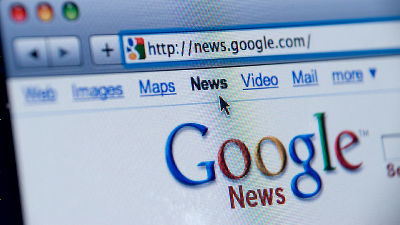 In recent years Google has been criticized for the fact that search engines and YouTube are being used to spread militant content and that ad networks are being used to spread hate speech and propaganda and YouTube is a terrorist We have introduced new measures to prevent supporting activities of

YouTube is a terrorism strengthening extremely videos, AI use deleted: Nihon Keizai Shimbun