An amazing machine to "output" a jet engine for aircraft with the world's largest 3D printer to be born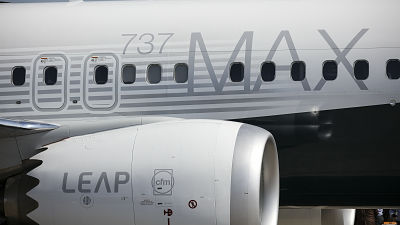 Alongside Rolls-Royce, Pratt & Whitney it is counted as one of the "three biggest jet engine manufacturers in the world"GEAnnounced the development of the world's largest metal-processed 3D printer that manufactures jet engine parts for passenger aircraft using 3D printer technology.

GE Is Building The World's Largest 'Additive' Machine For 3D Printing Metals - GE Reports
http://www.gereports.com/ge-building-worlds-largest-additive-machine-3d-printing-metals/

In the space and aviation related fair "Paris Air Show" that began on June 19, 2017, the GE Group affiliatedGE Additive(GE Additive) announced the development of a machine tool that makes aircraft parts larger than before using 3D printers. It is believed to be the world's largest metal 3D printer at the time of completion.

This machine uses the latest metal processing technology "Additive Manufacturing", which is to make raw material metal in powder form, pile up in thin layers and melt and cure by laser irradiation. It enables metalworking with a degree of freedom that is not comparable to conventional machines and it makes it possible to balance strength, lightness and reliability required for aircraft parts at a high level.

The appearance of actually making metal parts by additive manufacturing can be seen in the following movie.

X LINE 2000 R - LaserCUSING® machine with XXL build envelope - YouTube


White powder set on the heat bed to be processed is the powder of the metal which becomes the material. By stacking metal powder on this, metal parts will be made to "grow".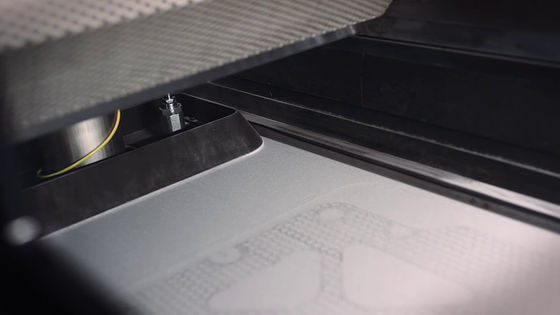 Put the metal powder thinly ......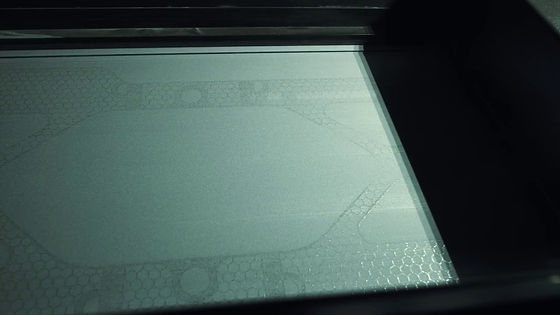 Laser light is irradiated to the part to be hardened.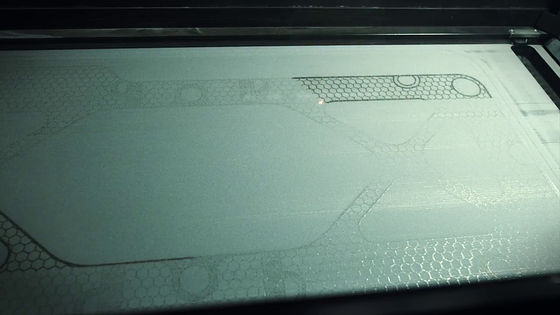 The metal powder of the part which received the high-energy laser light is melted instantly while raising the spark. As it is integrated with the base part, it will be formed into one metal part.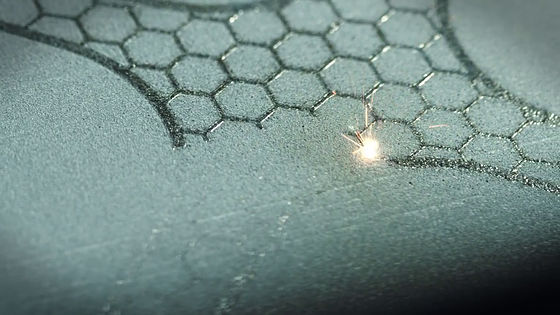 Scanning of the laser beam is completed and processing of one layer is completed. It is possible to create three-dimensional parts by spreading metal powder here as well and stacking it while gradually changing the shape.



Processing is completed and suctioning extra metal powder ......



Such complex parts appear. This part is a demonstration sample (demonstration work), but realized the processing which could not be thought with conventional metal processing that welding and cutting are not done anywhere and it can be made completely as a single part It is. Especially, the honeycomb structure of the base part and the shape of the part part placed on the combination of pipes can be said to be the unique finish of 3D printers.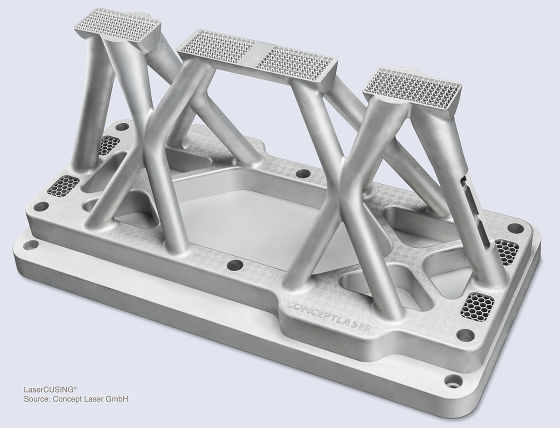 It is possible to create such a three-dimensional structure without using a sand mold like the conventional one. With the shape data created with computer and 3D printer, you can enjoy the merit of making parts of complicated shape anytime anytime.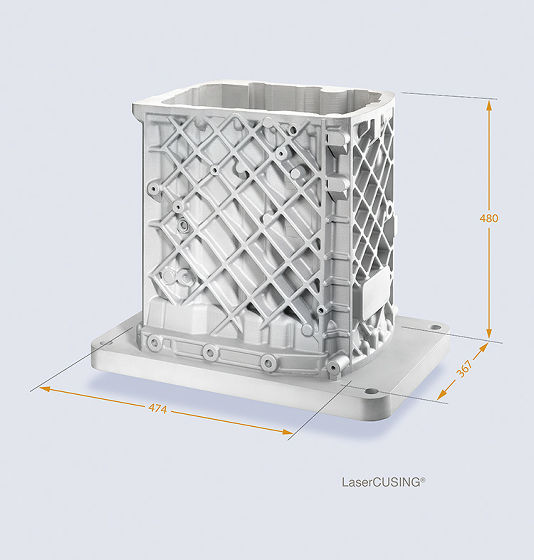 In the past, Additive Manufacturing (= adding manufacturing method), which has been growing as a new technology of metal processing, which was mainly "molding, cutting and bonding", is laminating while melting metal materials, that is, It is technology to make processed goods by doing. Applied to 3D metal printer technology for metal processing, it can be said that it is a "magical tool" for engineers to easily realize the structure of metal parts which could not be realized due to limitations of sand molds and processing technology It is attracting attention as a technology.

In GE already,Fuel nozzle created with 3D printEngine that adopted "LEAP"From the joint venture" CFM International "by GE Aviation and French" Snecuma ". The LEAP series are primarily used for small single-passage aircraft, and since around April 2017 the delivery of Airbus · A321neo with LEAP engine installed and customers of Boeing · 737 Max has begun handover, and China's aircraft Manufacturer · COMACSucceed the first flightWe are beginning to show our presence in the booming small machine market, such as.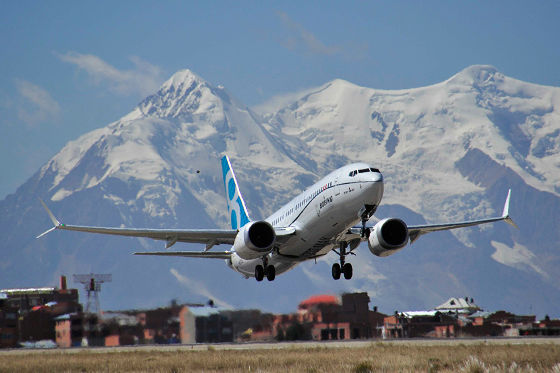 ByBoeing

The new processing machine announced by GE Additive said that the workable area "work size" is very large, 1 m in length, width, and depth, and it will be possible to manufacture large jet engine parts as well. At the addicative manufacturing exhibition "formnext 2017" to be held in November 2017, actual machines are scheduled to be exhibited.

Welcome - formnext 2017 - Mesago