Software that looks at the video of the network camera is sold for 3000 yen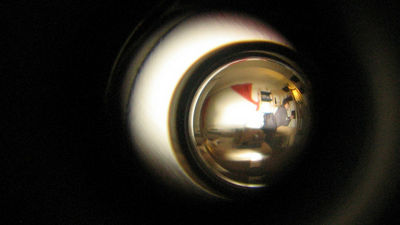 ByDrew Stefani

If he does not invade a suspicious person while not at home, or in the elderly and children in the answering machine, and whether pets are spent without any problems, people who have set up a network camera for security purposes is not uncommon. However, it is known that software that breaks into the network camera and can see the video is sold for only 3000 yen, and the IP address list of the camera is also circulated.

Large number of families 摄像 遭 頭 入 invasion 你 家 的 摄像 塞 Security Full Text? - Ming Xin
http://www.chinanews.com/sh/2017/06-19/8254561.shtml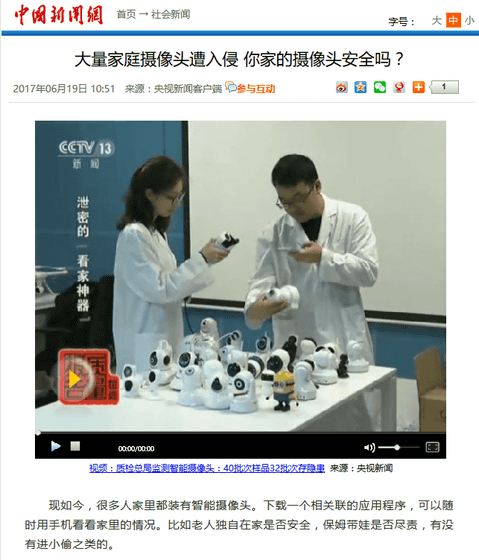 According to a reporter in China · cent, the price was set at 188 yuan (about 3100 yen) with software to scan IP address of camera being hidden, software for reproduction and detailed instruction manual, . In the case of a seller who contacted a reporter in the Osaka network, the earnings on the day are about 500 yuan (about 8100 yen).

Separately, a set of IP address and ID / password is also provided, and when a reporter in the Osaka network inputs it to the playback software as a trial, it sees the image of the network camera installed in some household I was able to do it.

For popular chat software "QQ" in China, there are also groups of 2,000 people who exchange interesting camera IP addresses. A crack file containing 200 to 400 new IP addresses is released everyday, and there seems to be several hundred downloads each time.

One end of the list looks something like this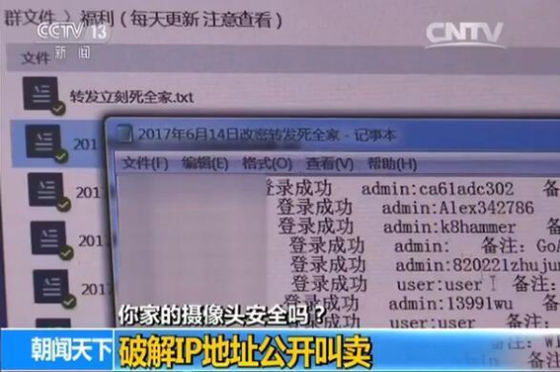 According to Gao Sheng, a senior engineer at the National Internet Emergency Response Headquarters, even if we randomly select and survey two of the top five companies in the Chinese network camera market, it is easy to investigate with over 10 million network cameras The scanable weak password was used.

Professor Xiao Zhonghua of the Chinese People's University Law School has, basically, to avoid using a network camera to make user names and passwords as simple as they were shipped from the factory or analogy, Please note that not installing in a place such as a bathroom where privacy should be protected, checking the angle of the camera carefully and checking regularly, and checking the virus periodically.

Over ten years agoBy searching Google with the phrase "inurl: ViewerFrame? Mode =" various network cameras can be foundAlthough there was a technique called technique, security awareness around the network camera seems not improved much from that time.