Softbank acquires "Boston · Dynamics" and "Schaft" which are known for numerous robot development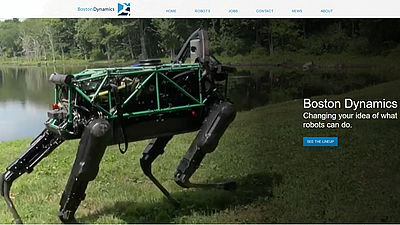 Softbank, alongside Google, is a member of a robotics company affiliated with AlphabetBoston · DynamicsAnnounced that it has agreed to acquire. Along with this, in 2016Google's acquisition of a Japanese robotics company "Schaft"We also decided to acquire it.

Softbank, to collaboration aimed to promote development of the agreement - smart robotics technology to the acquisition of Boston Dynamics ~
(PDF file)https://www.softbank.jp/corp/news/press/sb/2017/20170609_01/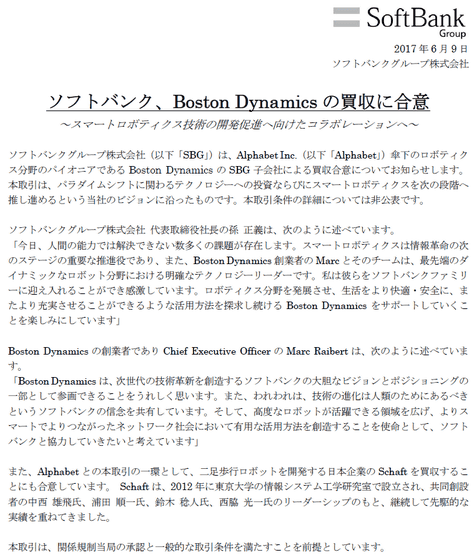 Boston · dynamics was founded independently by Professor Mark Laybert of the Massachusetts Institute of Technology in 1992.Department of Defense Advanced Research Projects Agency (DARPA)It seems that there are many people who have seen somewhere in the walking movies that feel the eerie of the quadruped walking robot "Big Dog (Big Dog)" which was developed with the support of.

BigDog Reflexes - YouTube


Also known as Andrew Rubin, who was known as Android's "creator's parent" and was working on a robotics project within Google, Boston Dynamics was acquired by Google in 2013.

Google acquired Boston Dynamics, a walking robot maker - GIGAZINE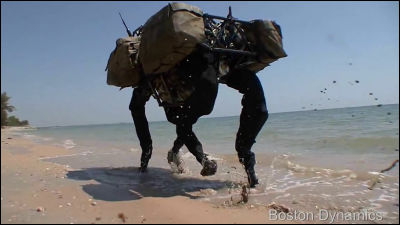 Even after becoming a Google company, Boston Dynamics has delivered interesting robots to the world one after another.

Kicked a small four-legged walking robot "Spot" the Boston Dynamics is not discouraged even if the public - GIGAZINE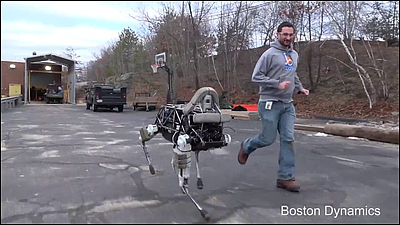 Quadruped walking "cheetah robot" to realize a phenomenal technology to recognize and jump over obstacles while traveling has appeared - GIGAZINE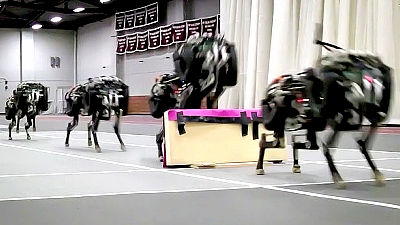 Boston · Dynamics' robot "Handle" jumps brilliantly and carries 45 kg baggage and turns on snowy road without difficulty - GIGAZINE



However, Mr. Rubin led the project and withdrew from Google in 2014. Independent routes of Boston Dynamics create conflicts with Google, and in March 2016Talk of saleIt was up.

This time, how much Softbank has bought Boston Dynamics and Schaft from Alphabet, the amount is not revealed. Mark Laybert, founder of Boston Dynamics, commented on the acquisition this time as follows.

Boston Dynamics is pleased to be part of SOFTBANK's bold vision and positioning to create next-generation technological innovation. Also, we share Softbank's belief that technology evolution should be for mankind. We also hope to cooperate with SOFTBANK, with the mission of expanding the area where sophisticated robots can play an active role, and creating a useful application method in a smarter and more connected network society.

Also, Mr. Masayoshi Son, the President and Representative Director of SOFTBANK Group, commented as follows.

Today there are many challenges that human beings can not solve. Smart robotics is an important promoter at the next stage of the information revolution and Marc and its team, founder of Boston Dynamics, are clear technology leaders in the cutting edge dynamic robot field. I am thrilled to be able to welcome them to the Softbank family. We are looking forward to supporting Boston Dynamics, which continues to explore ways of utilizing the robotics field to develop more comfortable, safe and more fulfilling lives.
in Note, Posted by logc_nt