"Halo Halo Dodecamine" which Ministop's summer dessert "Halo Hello" collaborated with Dodecamine is a dish that can enjoy snack feeling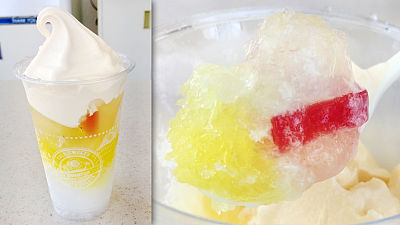 In Ministop's summer classic dessert "Halo Hello", one of the representatives of energy-based carbonated drinks in Japan "Dodecamine" played a truly collaborative "Halohalo dodecamine"Has appeared, and from May 26, 2017, handling begins in the mini stop nationwide. I decided to taste why the new halo halo that is perfect for the timing when the hot season is coming is finished.

Halo halo × "dodecamine" 12 kinds of spirit ingredients enter! Finally! It is! Hell halo that makes you feel happy! "Halo halo dodecamine" is released sequentially from 5/26 (Friday) | Press release | MINISTOP
http://www.ministop.co.jp/corporate/release/detail.html?press_id=10893&y=2017

Arrived at Ministop. At the storefront of Ministop, the curtain of "halohalo dodecamine" was listed. Anything, collaboration with other brands seems to be the first attempt in the history of halo.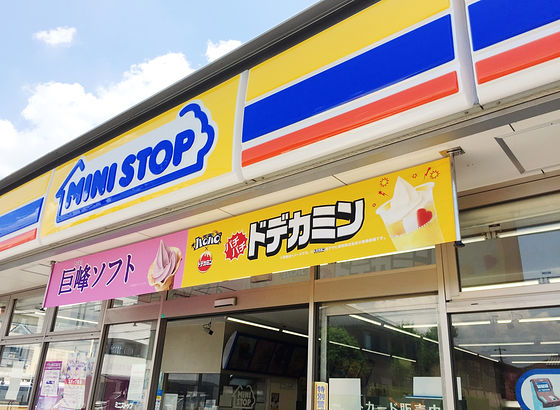 Halohalo dodecamine is completed in a few minutes after ordering.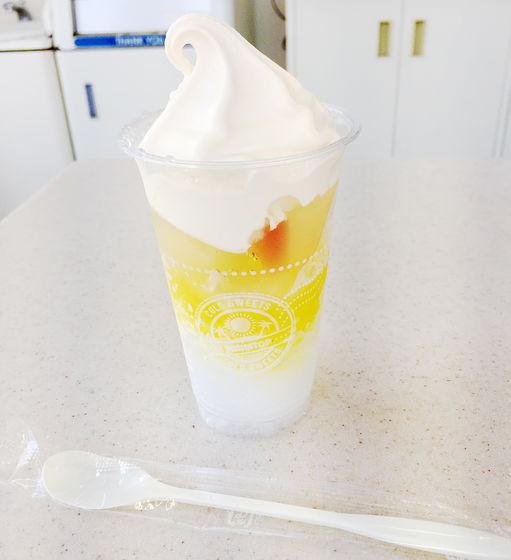 The orange shaved ice part is shaved ice with dodecamine flavor, and there is candy that starts to "crackle" in the mouth.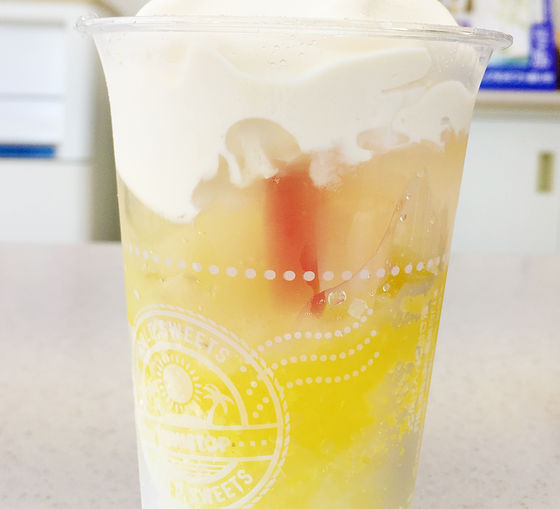 Soft cream is the usual vanilla soft cream that tastes unbearable on hot days.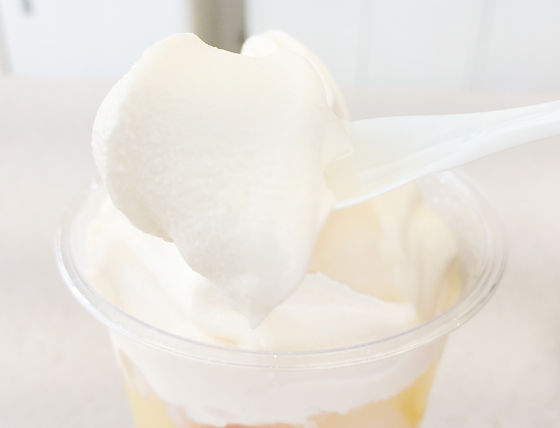 When you put the shaved ice with dodecamine flavor into your mouth, the grain of crumbs containing crackling ingredients will "crackle". This is the same as popular "Happy Happy Series" in Halo Hello, but it is 1.3 times more popular with halo halo dodecamine. For that reason, rather than "in the mouth", I will remember the illusion that it is making a crackling sound with a crackling sound in "the middle of an atlama.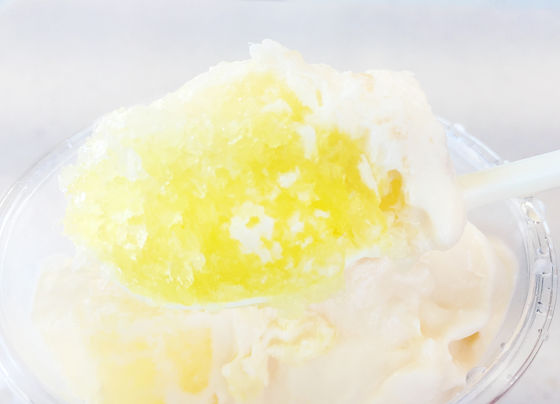 Of course, the taste is "dodecamine" itself, you can enjoy the taste that seems refreshing refreshing, so it seems to be perfect for the coming season.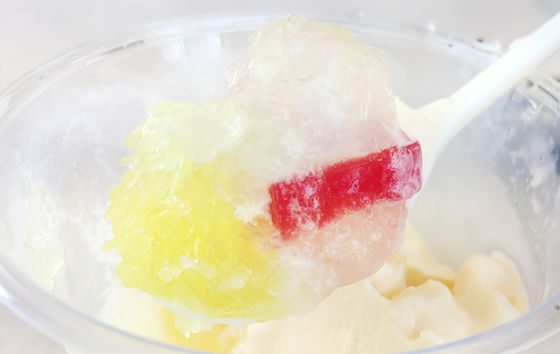 "Halo halo dodecamine" is 290 yen including tax. It will start selling on May 26th (Friday) and on June 2nd (Friday) we will be able to purchase at the mini stop nationwide.