Three models of the new iPhone, the iPhone 8 seems to be an intermediate size It turns out from the mold image leaked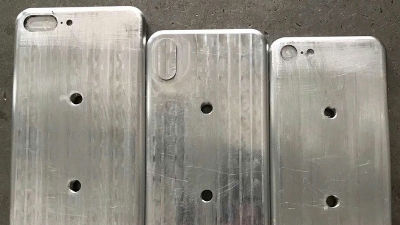 Many view that Apple announces the tentative name "iPhone 8" at a new product event expected to be held in September 2017. Meanwhile, from the mold that was taken at a factory in China, iPhone 8 is slightly larger than the conventional iPhone 7 and it is clear that it is likely to be smaller than the iPhone 7 Plus.

New photos show purported iPhone 8, iPhone 7s and iPhone 7s Plus molds side by side | 9to5Mac
https://9to5mac.com/2017/05/20/iphone-8-iphone-7s-molds-photos/

ChinesePost to WeiboThe image which was done is kore. Both are regarded as prototypes of molds for manufacturing cases that contain iPhones, which are listed as iPhone 7s Plus from the left, iPhone 8 that appears as new, and iPhone 7s. It should be noted that the sense of size and the layout of the camera. Although we can not declare assertion because we can not see the whole mold, iPhone 8 seems to be slightly larger than iPhone 7s. In addition, you can also see a vertical layout of the camera part that is said to have a 3D sensor installed.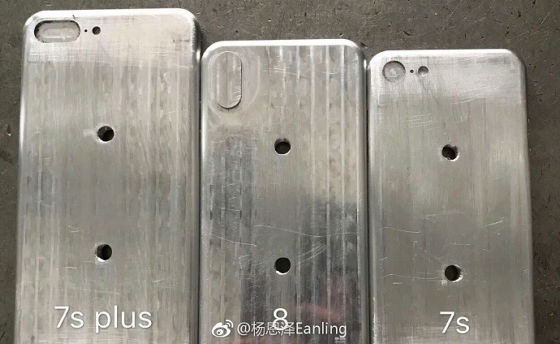 The above picture is a part called "male mold" or "core" of the mold, which is called "female mold" and "cavity" here. If you look carefully, you can see that the opening that can be opened in the camera part of the vertical layout is engraved in the mold.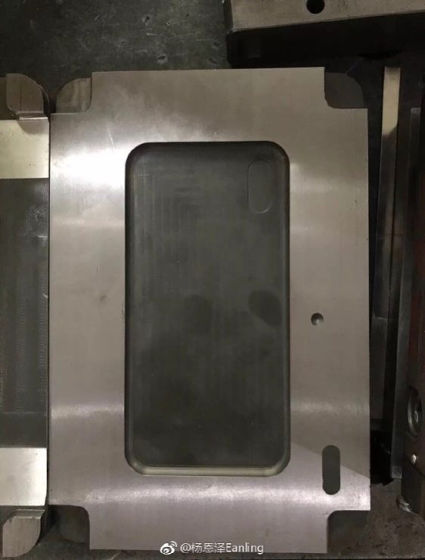 Drawings seen as iPhone case design drawings and pictures showing machine tools. Is the metal mold cut out in this?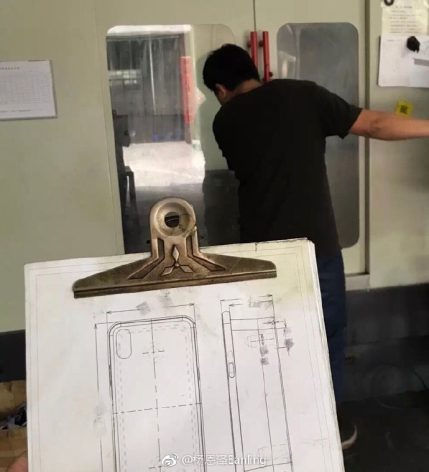 It is seen as the mold of the iPhone case to the last, it needs to pay attention to not being the iPhone itself. It is not surprising that considering the movements of the year and the timeline of manufacture it is trial production of case from this time to adapt to the release of iPhone in September. Nevertheless "I think that timing is a little early?" I do not think, but it seems to be said to be a material that can not be overlooked in predicting the iPhone 10th anniversary model.