Robot succeeded in human eye surgery for the first time in the world, demonstrating 10 times accuracy of human surgeon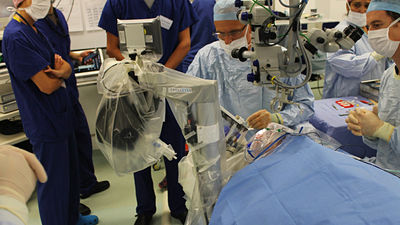 Ophthalmic surgery can cause damage to the retina even by a skilled surgeon because of the delicate retina nature and the narrow field of operation. A robot capable of implementing such ophthalmic surgery with an accuracy of 1 micron has been developed and ophthalmic surgery using a robot has been successful for the first time in the world. Compared with a human surgeon, the robot has much less bleeding and less damage to the retina.

Robot Completes Delicate Eye Surgery in First
http://www.livescience.com/59014-robot-performs-delicate-eye-surgery-in-first.html

Robot Eye Surgeon Is 10x More Precise Than The Most Steady-Handed Human | Digital Trends
https://www.digitaltrends.com/cool-tech/robot-eye-surgery-uk/

The ophthalmic surgical robot was developed by a Dutch development companyPreceyes. Twelve patients were collected at a hospital in the UK, and ophthalmic surgeries, including removal of fine membranes on the retina, were performed by half of the patients using Preceyes robots and another half by surgeon groups. Both groups succeeded in the operation, but the group using the robot had much less damage to the eyeballs.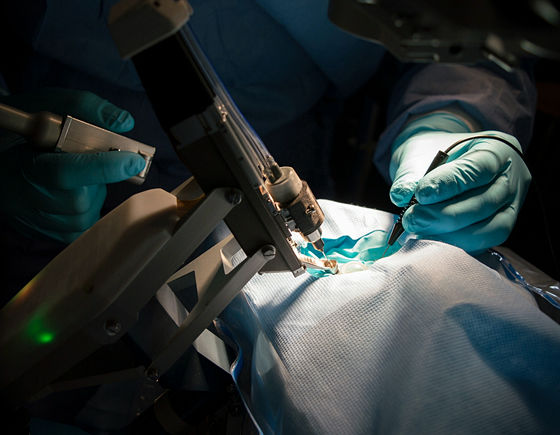 The Preceyes robot is a trained surgeon who operates with a joystick and a touch screen to perform surgery, and it operates with accuracy of one micron unit, which is impossible for humans. This is comparable to a precision of 10 times compared with surgeons only with surgery. Marco Bellini of the medical science department of Nuffield Department of Clinical Neurosciences which compiled this test said, "This is the first time in the world that ophthalmic surgery was performed using an assisting robot."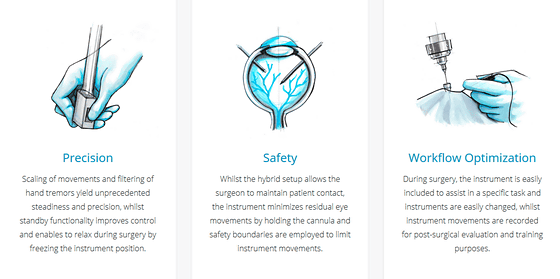 Based on this feedback, Preceyes will optimize the prototype to increase versatility and reliability.