About 480 million yen super luxury cruiser "Bugatti Niniette 66" with jacuzzi · fireplace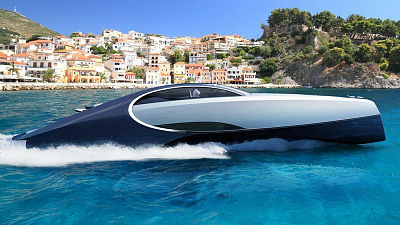 "Bugatti" which is a super-high-class, high performance car specialized brand is a super high-class luxury cruiser with a price of 4 million euros (about 480 million yen)Niniette 66We announced.

Bugatti Niniette 66 | Palmer Johnson for Bugatti | Super Sport Yacht
https://www.bugattininiette.com/

Bugatti's $ 4 million yacht has a Jacuzzi and fire pit, because being rich means having no shame - The Verge
http://www.theverge.com/2017/3/12/14881858/bugatti-yacht-jacuzzi-fire-pit-palmer-johnson-chiron

Niniette 66, developed by Bugatti in cooperation with a large cruiser (mega yacht) manufacturer, is a mega cruiser with an elegant body line. A super high class super car of about 300 million yen that will kick out 420 km / h at the maximum speed of 1500 ps "Bugatti Shillong"Exterior designed with a common taste," C line "that covers the hull from front to back and back is divided into two.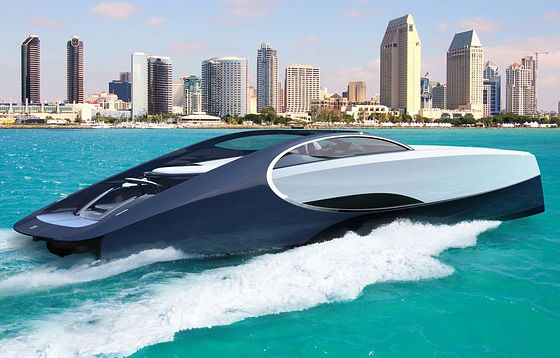 One piece that understands commonality between Shiron and Niniette 66. As the name of "Niniette 66" shows, it is a huge hull of 66 feet in length (about 20 meters). By the way, "Niniette" used for ship name was attached from nickname of Mr. Lidia's daughter Mr. Etret-Bugatti's birth parent, Bugatti brand.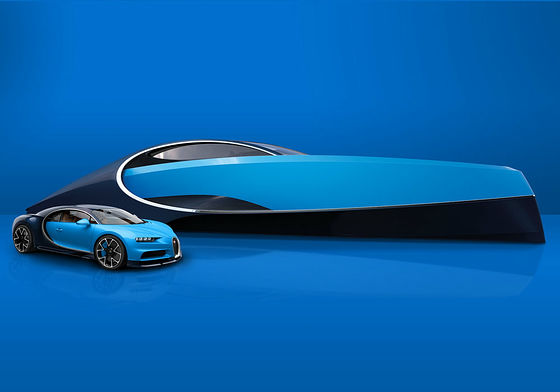 As a super luxury cruiser, the interior is an extra luxury besides the exterior. Leather sofas are arranged around the deck, but in the middle ... ...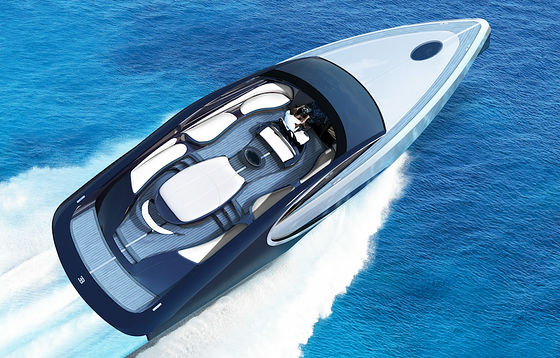 Equipped with an open fire fireplace. Enjoying a flowing curve wrapped in a body line, enjoying watching the fire of a fireplace is a lot of fun ... .... The delusion is swollen in the situation where there will never be a visit.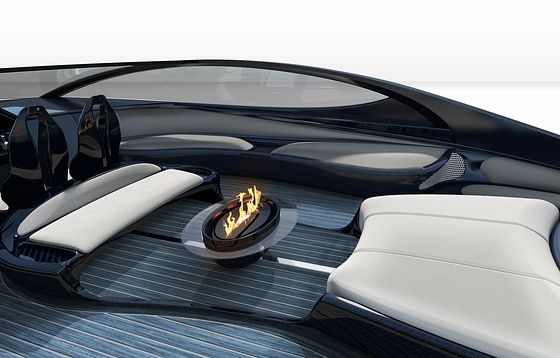 In addition, equipped with a jacuzzi where one step down from the main deck. There is no word for luxurious interior that makes it impossible to make a paranoia as "to tilt champagne glass while entering the jacuzzi under the sun of the Mediterranean Sea."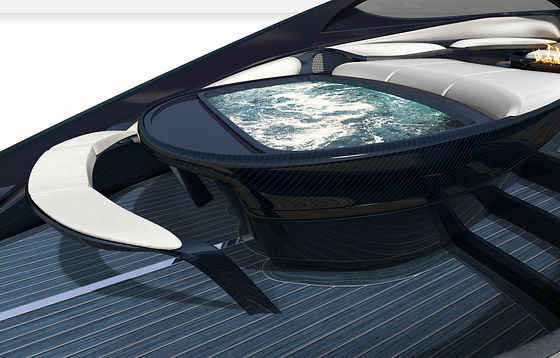 As its name implies, the size of the hull is 66 feet (about 20 meters) in overall length and 6.5 meters in width. Of course, hulls are compounded with carbon fiber composite materials. It is a huge volume far exceeding the image of the exterior, although it is a hull with a space enough for people to stand even in the lower deck, the capacity is 2 guests and 1 crew.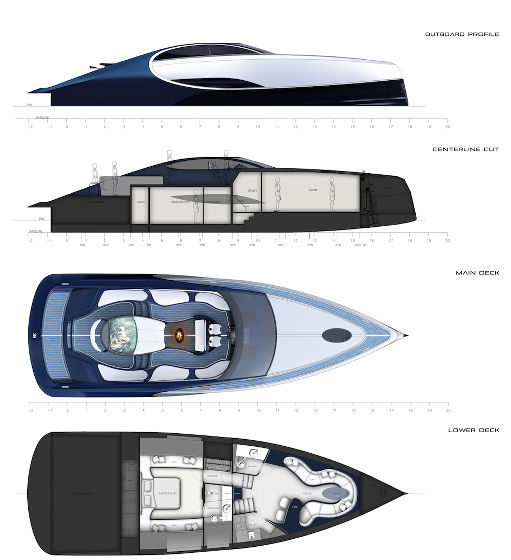 It is the V8 engine manufactured by MAN that moves this cruiser, and it can sail at maximum speed of 44 knots (about 81 km / h) by driving a water jet.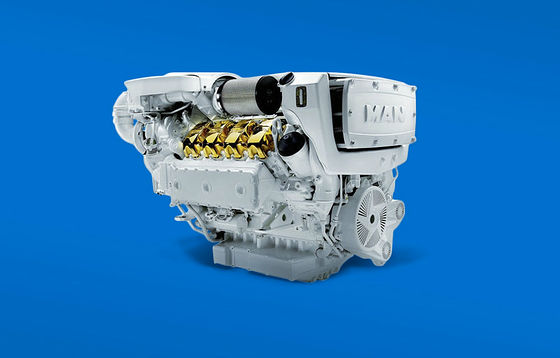 Spacious space is unique to Mega Cruiser. "Buried trees" are used on the deck floor. This wood is one of very valuable materials, whose composition has changed due to the fact that trees are buried in the ground and received pressure for a long time.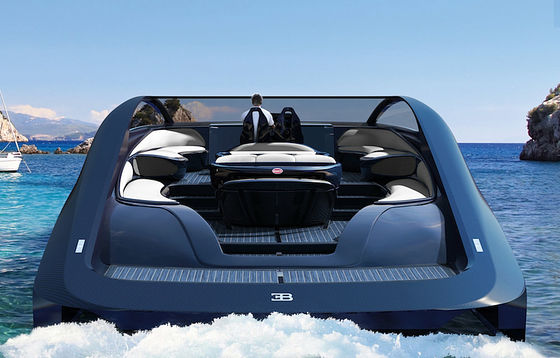 The cockpit has a steering wheel with an emblem of "EB" which is Bugatti's identity. Specification that goes the royal road of luxury car called leather stretch to the frame of carbon fiber frame.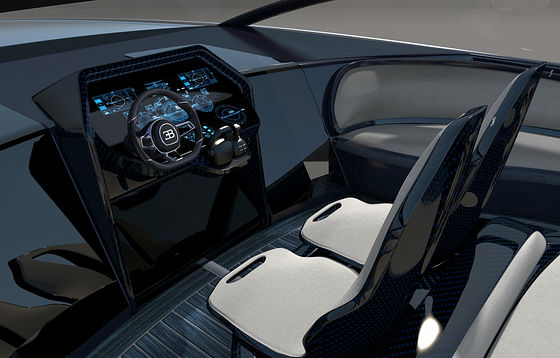 "Salon" which was tailored to the lower deck (downstairs) is a space full of luxury. While using many soft curves, the unique atmosphere has been finished in Bugatti's unique world view.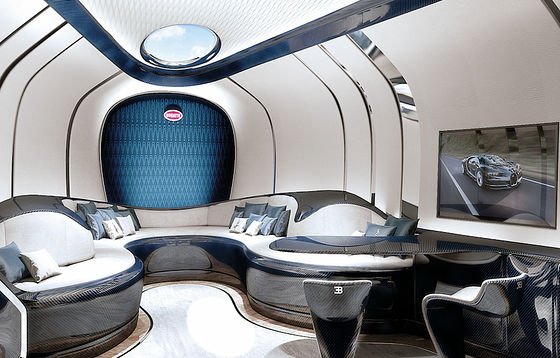 There is also a unique Bugatti world in the bedroom. There are worlds that you can not imagine at all what kind of person you can enjoy such a mega cruiser alone with only two people.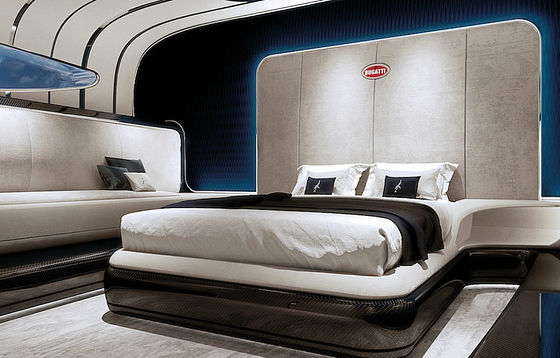 in Ride, Posted by darkhorse_log