The number of subtitled movies on YouTube reached 1 billion, next aim is to further improve accuracy

ByEsther Vargas

The YouTube movie has automatic caption raising function, and it is used not only for people with hearing impairments but also for those who want to watch movies that are not native languages ​​or studying other languages. It is clear that the number of subtitled movies with this automatic caption wakeup function exceeded 1 billion books.

Official YouTube Blog: One billion captioned videos
https://youtube.googleblog.com/2017/02/one-billion-captioned-videos.html

Google announced the ability to add subtitles to movies posted on Google Video in 2006ReleaseAnd in 2009 we will feature automatic captioning on YouTubeadd toDid. It was a big step for YouTube though the user did not become a satisfactory level of functionality at the beginning of the disclosure.

About 7 years after the automatic captioning function was implemented, in February 2017, movies with subtitles using the same function exceeded 1 billion books, movies with subtitles watched on the day are about 1500 We reached 10 thousand books. Although it is said that the subtitle function has improved accuracy every day since it was released, Google's speech recognition technology greatly contributes to the improvement of accuracy. The movies posted on YouTube contain a wide variety of contents from politics dealing to cats and games, and it is extremely difficult to automatically add closed captions. However, due to speech recognition technology, machine learning algorithms, expansion of training data, feedback from the user community, accuracy has improved by 50% from the beginning.

Where I recognized "you" in the past ... ...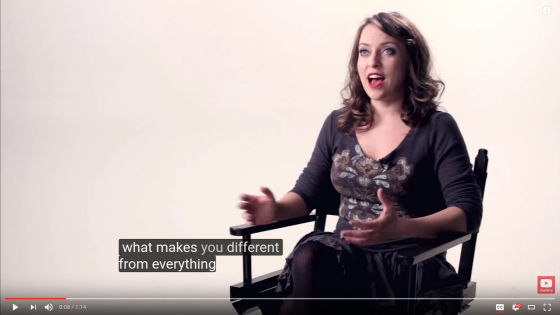 With the latest subtitle function you can display "YouTube".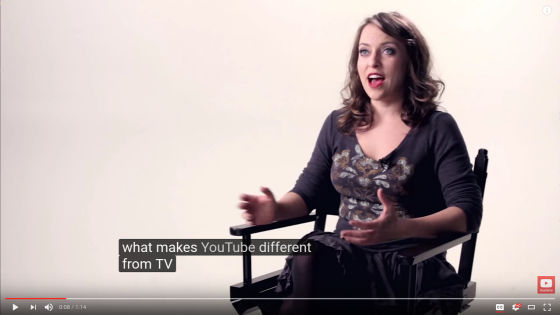 However, even though it says that 50% accuracy has improved, there are still many cases where subtitles different from actual audio are displayed. For example, the movie "Civil War / Captain America"TrailerIn one scene of "Washington, DC" is translated as "Washington this thing". Also, some users feel that there are few movies with closed captions in languages ​​other than English.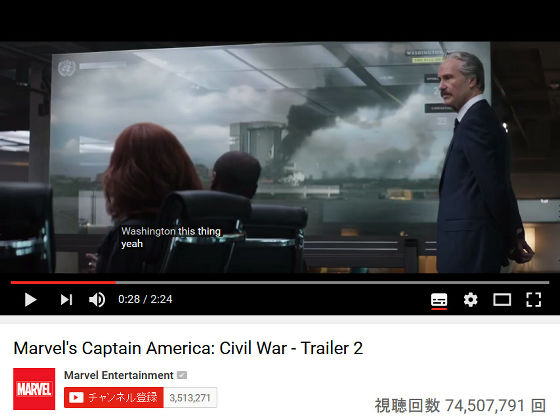 YouTube will continue to focus on improving the accuracy of subtitles, and in addition to 10 countries in English, Dutch, French, German, Italian, Japanese, Korean, Portuguese, Russian and Spanish It is also planned to increase the language corresponding to the word.