At the movie "Ghost in the Shell" site, Ishikawa · Booma etc Public Security Section 9 members will show new spot video release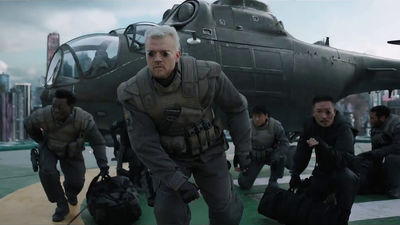 A movie released on Friday, April 7, 2017Ghost in the ShellThe big game spot image of 'The Big Game' has been released. In 30 seconds, many elements of "dynamic" out of the static and dynamic elements of "Ghost in the Ghost in the Shell" are included, and as soon as this image is seen, the key points are made firmly. On the 14thThe latest trailerAlthough it was published, this spot image can confirm members of Public Safety Section 9 such as Saito, Ishikawa, Boma, etc. as further initial disclosure cut.

"Ghost in the Shell" Big Game Spot 30 seconds - YouTube


Major Dive from the roof of the building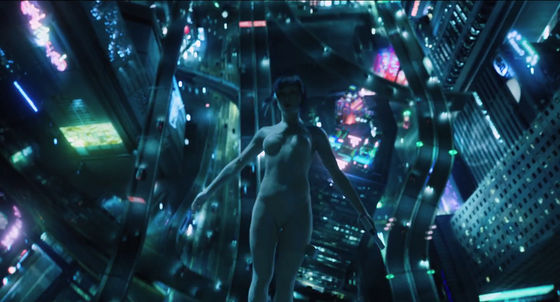 Break through the glass and rush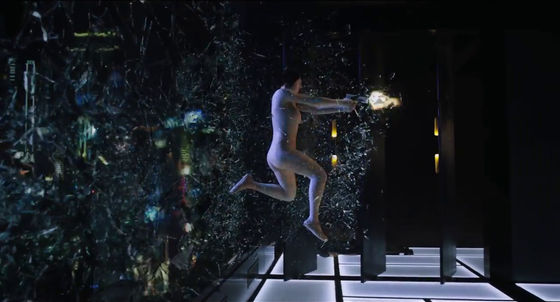 Geisha gaioid hitting people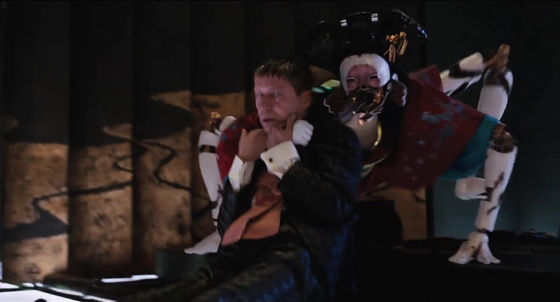 Major fighting while wearing thermo-optic camouflage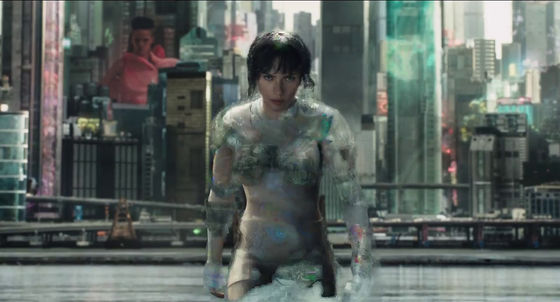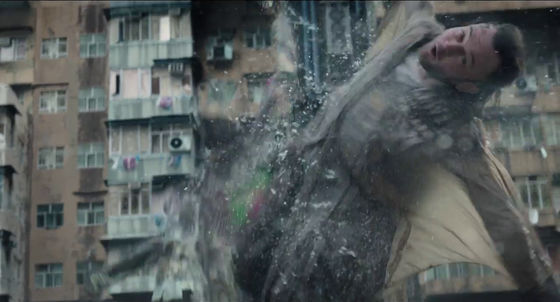 Members of Public Safety Section 9 Bateau, who are preparing for deployment from the helicopter. Black man on the left is Borma with an eye-proof device attached to both eyes just like Batou. To the right of Batou, I can not see the squatting very clearly, probably Togusa, the man who dressed black is a professional site of sniper who patched the left eye, Ishikawa is crouching to the right of the site.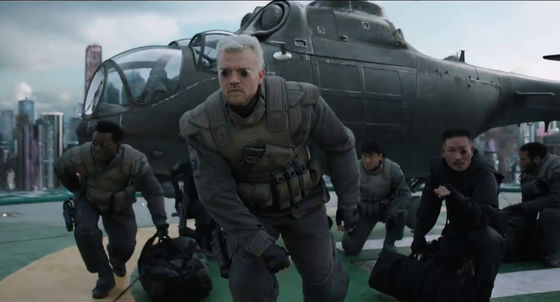 Major who kicks up a gun aimed at using Paul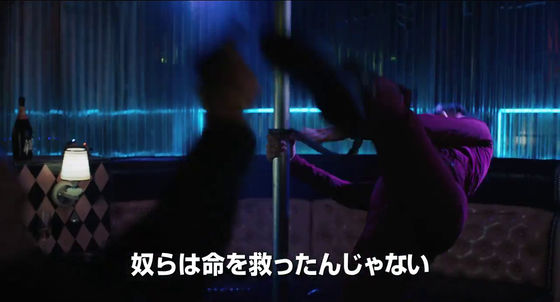 Vehicle rolling over hard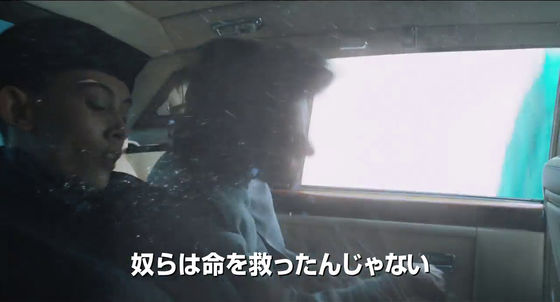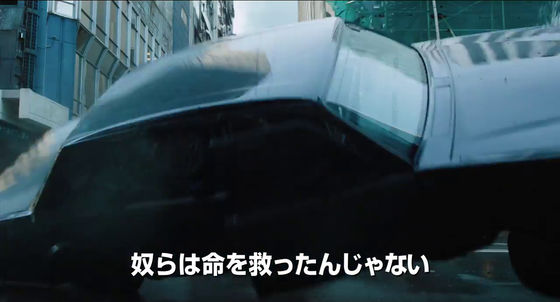 There is also Batou, who runs with a gun, and Major is on the other side of the car.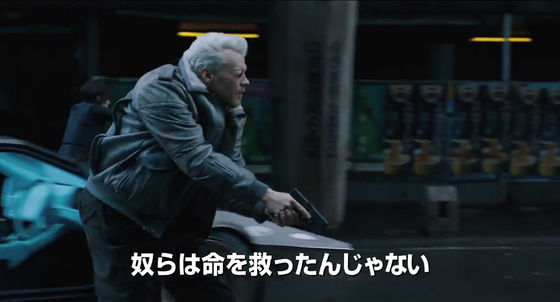 Major who concealed himself behind the pillar under the attack of a huge multi - legged tank.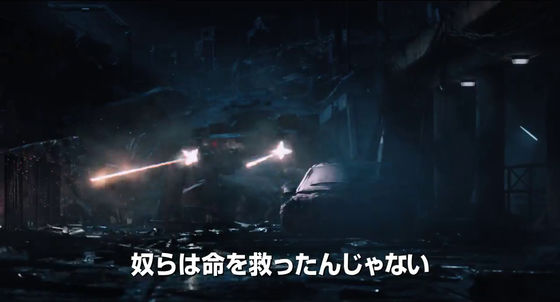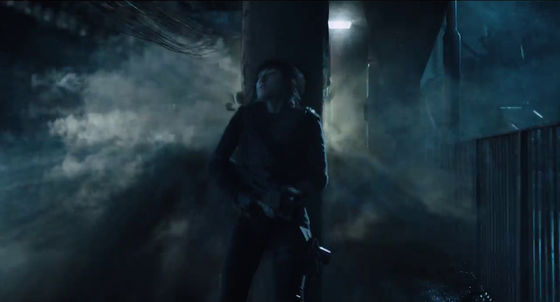 Put on a BGM with a female chorus, a man who seems to be a kid will remove parts of the face of Major and "I guess they took away their lives, they took away."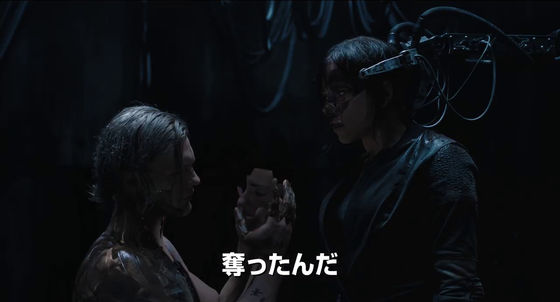 As new cuts are released, it is becoming clear to feel that Hollywood's seriousness is pouring in while respecting "GHOST IN THE SHELL / Ghost in the Shell" "Ghost in · The Shell ". Scarlett Johansson, who played the major, said: "It was a difficult experience not to put out nuances of humanity by playing something far from human beings.It was a special experience that has never been before. I wonder if I could have made a deep impression I am proud of it. "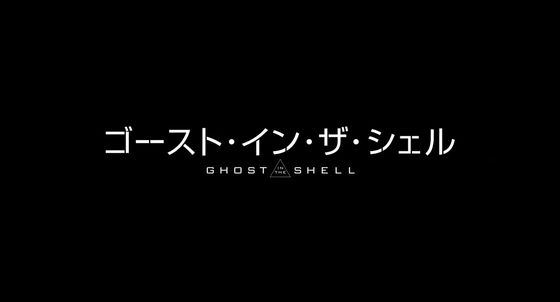 Film release is Friday, April 7, 2017. Publication in IMAX 3D will also be done.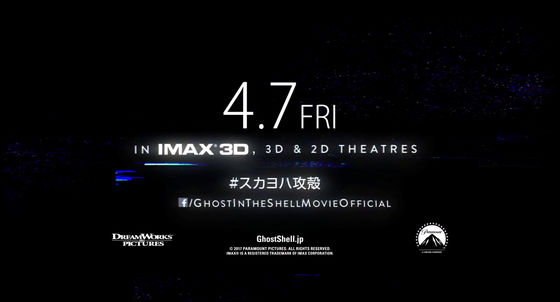 Distribution: Towa Pictures
© MMXVI Paramount Pictures and Storyteller Distribution Co. All rights reserved.