Yamamoto producer of an animated movie "Genocide organ" that is finally released Interview with each other about mangrove bankruptcy riot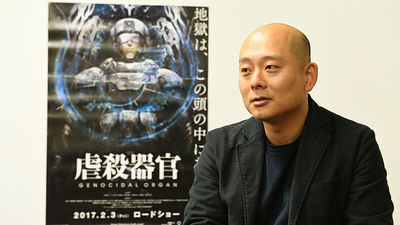 Published from the project "Project Itoh" project to make an animated movie of a trilogy writer / trilogy of Ito Maniharmony"Empire of the deadFollowing on February 3, 2017 (Friday), "Genocidal organ"Will be made public. Originally, the genocide organ was a work that had been in danger of being released as a production company / mangrove who was in charge of making a self-bankruptcy application, but the newly established "Geno StudioIt took over the production, and finally the movie was completed. Mr. Koji Yamamoto who started such a geno studio talked about twists and turns until the "genocide organ" was completed.

"Project Itoh"
http://project-itoh.com/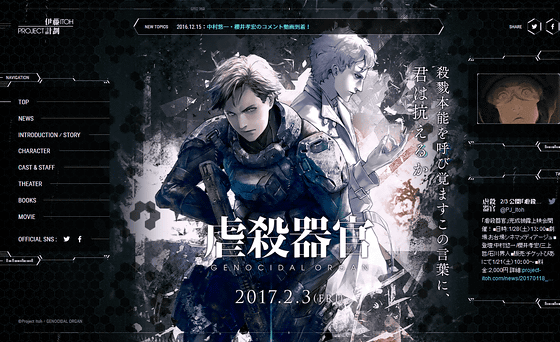 Q:
"Genocide organ" was produced at Geno Studio and it is finally getting open to the public, but please tell me about Mr. Yamamoto's role in this production.

· Geno Studio Representative Director Koji Yamamoto: (hereinafter, Yamamoto)
Originally participated in this project as a producer of Fuji Television, leaving Fuji Television, after working as a twin engine planning company, he was also involved in the production of "genocide organ" as a business producer. The mangrove has collapsed, and now it has changed into a position to deliver it as a geno studio. It was a truly unusual experience.

Q:
I think that Mangrove who was responsible for the creation of "genocide organ" was broken down and Mr. Yamamoto started up the geno studio and took over the production. Specifically, what kind of circumstances was it?

Yamamoto:
It's a really complicated story, so I can not say it simply, but I always wanted to do the work, so I feel personally that "I was good at stepping into production." Until now, I was in a position to place orders on the production site, even if I know the problems at the production site, I can not do extra handouts, and what I thought as good would lead to bad results is routine I was there. As it became ours, I began to feel the reality of "making it."

It is a matter of not doing it if it is normal to take over the project that was newly launching a studio and had been stalled. I do not have fun every day because I do have a lot of things to do (laugh). However, since I was able to clean up myself by myself, I think that it was "good" that I could step into production with this survey.

Q:
I think that it was hard work, did you think that you wanted to "stop wanting"?

Yamamoto:
Speaking from an economic point of view, because I was enrolled in Fuji Television, if I stopped there, I will be the total loss of Fuji Television, so there was "I have to avoid that much". As expected there was no experience of losses of hundreds of millions of yen. However, the hurdle to resume was very high. It is not a sense of careful going along the way I see, but under circumstances that are difficult to solve, there are only three irrational choices, one like Ultra C like it was decided. I was fortunate to be able to resume production dynamically and speedily, but I think that it was not decided in the reverse if you did "I should go or not go" like ordinary investment projects. With the preparedness that there is only one more thing, I could not do it unless I expected a considerably acrobatic scheme.

Q:
Is that one of the few choices that "will start a studio"?

Yamamoto:
Roughly speaking, it is to make a studio. It is a story that does not appear on the table much, but it is also that we have assembled a scheme to eliminate the unpaid outsourcing expenses caused by mangroves. The mangrove of the time was planning to produce the animation "GANGSTA." From the creation of "genocide organ", but after the production of "GANGSTA." Began first, the production of "genocide organ" was "GANGSTA I could not make payment for. "That stopped me.

For example, many of the original figures in charge of cutting "genocide organ" are in charge of cutting "GANGSTA." Because they said that they did not have money paid for underwriting work from mangroves, there is no reason to continue producing cuts of "genocide organ". The cut was also scattered all over the place. It is not amusing for you to break a cut with "Mangrove's Bakaroy!" So I needed another money, but I was able to solve the problem of money along with the establishment of Geno Studio, so I think that the surveillance was good.

Q:
What is the reason for making the studio name "Geno Studio"?

Yamamoto:
I knew that such an accident case would not absolutely be borrowed by any production company, so I did not have any way to ask other studios from the beginning. If I did, I was planning to make my own studio, but internally I was calling "genocide studio" before the name of the new studio was decided (lol). When I tried to go officially as a "massacre studio", I received opposition from the surroundings, and it was decided again that I was "Geno Studio."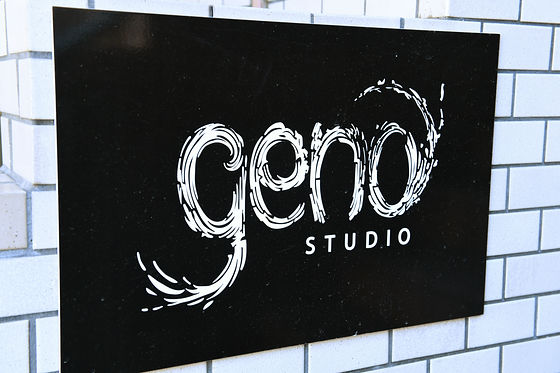 Q:
TIFF Animation! It is! At the stage of the stage, I was talking about the enthusiasm of production, such as "I made it thinking that I made it stand out if I made it by working hard," but in making the "slaughter organ", the one Yamamoto producer was carrying What was it?

Yamamoto:
It is basic, but I try to protect what I promised as my principle of work properly. Sometimes I lose by saying that I promised ... .... Up to now, there are honesty things that my work entered into at the time of launch at the time of launch, but as I did this time I never played in the middle of the work. It was the greatest thought that it is impossible to absolutely do as a Fuji TV coming out to make such a loss of scale.

Q:
The story of hundreds of millions of yen is a very unimaginable world, but what was the moment when it fell as my mind?

Yamamoto:
I repeatedly rescued the "genocidal organ" and postponed the public ... .... I came up to where I could not put off any more, so I knew it would be completed with bad quality as it was. It was in a state that neither the customer nor the original side could be shown. About 95% know that it is hard to take over the production, but rather than publishing the work in a disastrous state as it is, the feeling that "If you do your best here your work will be a good thing" is 5% There was almost (laugh). As a matter of fact, if the mangrove did not go bankrupt, it may have been delivered because it must be completed even in a disastrous state. As a result, it is the only salvation that can be sent out to the world in a convincing state.

Q:
Originally "Project Itoh" started from "genocide organ" as the original, has become a time series "harmony" "empire of the dead". In the case of this mangrove, the timing of the release and the time series of the works were exchanged, but did the story of "genocide organ" have any influence?

Yamamoto:
Although the order does not matter much in the narrative, the two of "harmony" and "empire of the deceased person" are positions where they want to see it after seeing the "genocide organ", so it is a certain kind in the external significance of the work I think that loss occurred. I feel sorry about the previous two, but since the loss has already occurred, there was no effect on the story of "genocide organ".

Q:
Production was restarted after the blast of several months due to the uproar this time, but did the influence of Murase's motivation have been influenced?

Yamamoto:
Mr. Murase said that he wanted to "do not fill in the schedule" on that day when the mangrove went bankrupt, although he did not tell the story. At that time, I did not know if the prospect would stand but I wanted to keep in touch for a while, "I do not want the situation of" I want to do it "can not be done. I think that Murase's work schedule was affected at that time, but since Murase's enthusiasm for the work of the work was strong, I think that he thought that "I can not help doing it if I resume." Rather, in the period after the resumption, as the mangrove disturbance fluttering continued, such as when errors were subsequently came out after organizing the cuts taken, I think that the creation situation was not the fault of Mr. Murase, and the production situation was the worst . Since the temperature of such production came at a time when it did not rise yet, I imagined that there was a conflict of "Was it good to resume?"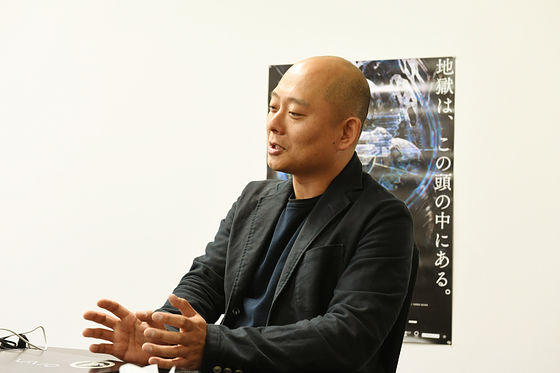 Q:
Like a mangrove, I heard that it is considerably hard to check all the cuts raised in the story of another movie the company went bankrupt in the process of making.

Yamamoto:
As with the arrangement of cuts, as the schedule is changed, the next job is already in the other side, so you have to take over whatever your intention, whatever it is. If it is the same production member, it will be easy to organize, but since the production members have changed, even if you look at complicated cuts containing a lot of hands, there are things that you do not know which is right. When I was taking time to do that, Mr. Murase thought that there might have been various thoughts.

Q:
Mr. Yamamoto had categorized the genre as "major original" and "socialist original" in Noitamina, which one do you count against this time?

Yamamoto:
I guess there was a time when I was saying such a thing (laugh). "Slaughter organ" will be a "social school" because content such as 9.11 terrorism and modern security mechanism come up.

Q:
I wonder if there is a meaning to put "genocide organ" at this time and put it in.

Yamamoto:
Until now, I was thinking about the outside of movie production, such as publicity, themes and so on because the planning side's eyes. Now I am inside the production, I just think about like "what more cuts" (laugh). Originally it was a prophetic original of Mr. Ito, and I think that the reality has gone up tremendously as a result of 9.11 terrorism occurred. Even in modern times, I think it is horrible to know where I went and what I bought with e-money or ETC records, but there is something that is familiar to the world of "genocide organ" where security goes around wherever I go .

After the terror of 9.11, it seems that the prediction which Ito Mr. Ito's drawing was becoming reality. There are things that are protected by advanced security and things that are lost instead, and I do not notice it in my daily life but I can feel a terrible thing. Besides that, the remaining cut which is not completed yet is terrible, but (laugh)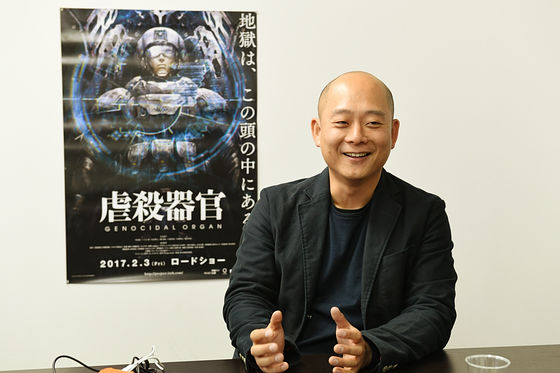 Q:
When releasing a movie, what do meanings and feelings come after completion?

Yamamoto:
I can not imagine how it feels after completion. Regular titles are regrettable. I think that it is because it has not been deeply involved in the production so far. Until now, even if you meet the director at the launch, it is often said that "I'm out of nowhere." So, though my thoughts on production were hot, I felt like I did not share the "hotest place". After the studio is set up, I do not face face to face with studio production staff everyday, but I think that it became possible to share feelings we had never had with the production staff.

Q:
"Slaughter organ" becomes the first work as a geno studio, but is there anything you want to stick to or extrude?

Yamamoto:
Murase's attention is not half-way, so I could push it a bit. Murase's complete response to the high level demands is a very difficult business, but I think that it is the mission to respond to it a bit.

Q:
Although I got a little picture of the "genocidal organ", I felt that the world view of "Itaconic organ" by Ito Imoto, including shocking scenes, was expressed to the utmost.

Yamamoto:
Since Murase cooks firmly the whole meaning of the original, it is not just a brutality at blindly but the sorrow of a soldier who is performing a very difficult emotion adjustment is properly drawn.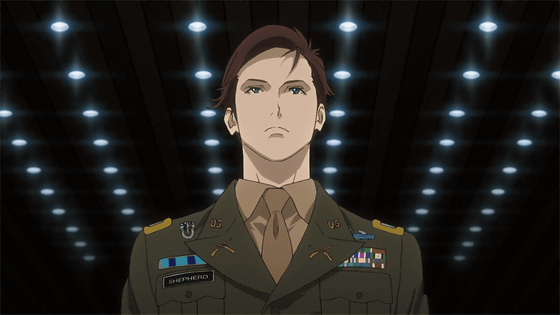 Q:
What was the reason why Murase decided to "slaughter organ"?

Yamamoto:
I was planning to do "harmony" at the beginning by Mr. Murase, but from Michael Arias director "I want to do harmony" there was a story and eventually it was reversed.

Q:
In discussing the original "Slaughter Organs" as a movie, what kind of discussion did you have with Murase?

Yamamoto:
I just talked about the original in the early stages with Mr. Murase. There is a theme that depicts a special feeling peculiar to Americans "not decided by themselves" in "genocide organ". Before making a movie, I was talking about not being able to figure out the audience if I did not dig this part. As I talked about it, I learned the point where Mrs. Murase is suffering from "where to cut", so it turned out to be "Is not it nice to cut" about the theme with the original work? After that, it is difficult to put all the texts of Ito Mr. Ito, so I was talking about using predictive things, but the part where the philosophy of the hero and John Paul collides is a movie It is a very difficult theme to express, so I think that I got settled in a place where it clears up the place to cut and the place to incorporate and reproduces the impression of a delicate original.

Q:
Although it is countdown until release, how was the reaction from around, including those who saw the preview? Also, what did you think after listening to that voice?

Yamamoto:
For the general public, it was the first time I played the beginning 15 minutes, but I have only a good reputation so far. However, since the screening of 15 minutes shows the part that I am doing the most well at the present stage, there is also a feeling that I am afraid of what it would be like if I look at the full story. I think that it will reach the person who wanted to deliver it properly, but the extent to which the other will spread will be time luck.

Q:
Looking at the cut of the 15th minute of the other day and thinking "I will reach the person whom I wanted to reach properly", I think that it is necessary to deliver it to other people. As a producer, what do you think is going to do for those who touch the "genocide organ" for the first time?

Yamamoto:
Whether it's a movie or an image, there is a first target, I will think about how to spread it from there, but the more dense the content, the harder it is to spread. "Girls & Panzer" hits some people, is not it "your name is." I think that it is difficult for those who do not know about it to see the "genocide organ" with the theme of terrorism and war, so I think that it will be a key point whether people who were originally fans cheer for it. A lateral spear of the original author of "Kuz no Honko" Mengo Mango "Slaughter organ is too pleasant to rollI was also happy that he said that he was saying "Hey.

On the other hand "in one corner of this world" is also a war animated movie but since it hits, I do not know how to fall. I do not necessarily have to spread in word of mouth as "Your name is." So I hope for your good articles (lol)

Q:
To Mr. Yamamoto beforeNoitamina Staff Roundtable on 2011 New WorksIn GIGAZINE 's article, I have you appear in the article, but lastly please give a word to GIGAZINE readers.

Yamamoto:
Mr. GIGAZINE is not an animation specialty medium, but even those who are not interested in animation, I think that you can support me, including the circumstances that the "genocide organ" will be released from the fact that the mangrove bankruptcy incident occurred .

G:
Thank you for today.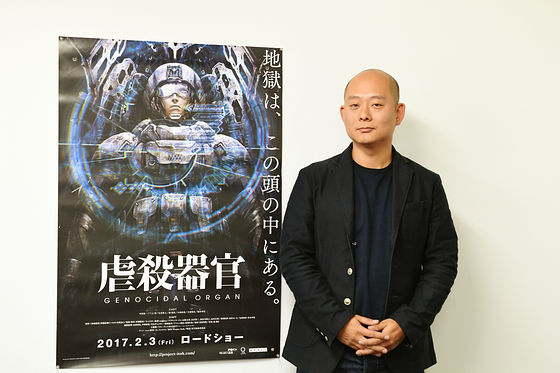 Three of the images of "genocide organ" have been published on YouTube so far. Please check it in front of February 3rd, 2017 (Fri) that becomes interested person who becomes matter of concern.

"Genocide organ" production story special video - YouTube


"Genocide organ" New PV - YouTube


"Genocide organ" new special issue second bullet - YouTube