High school students are refused visa issuance for traveling to the United States by immigration policy of President Trump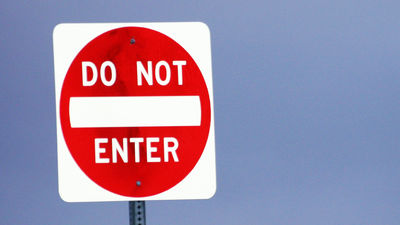 ByKevin Walsh

The American trumpet president signed the presidential decree that prohibits entry from seven countries of Iraq, Syria, Iran, Sudan, Libya, Somalia, and Yemen, the majority of which are Muslims, and also stops accepting Syrian refugees By doing so, we have great influence on travelers to the United States. In Australia, a high school student with dual citizenship with Iran suffered a situation in which it was refused to issue a travel visa that is necessary for a school trip to the United States.

Donald Trump immigration ban: Melbourne High student in US visa knockback
http://www.smh.com.au/federal-politics/political-news/donald-trump-immigration-ban-melbourne-high-student-in-us-visa-knockback-20170130-gu1rhy.html

The 15-year-old Powya Gadilian who attends high school in Melbourne who refused the visa application for visa to the United States. Gadilyan was going to take part in a travel around the Orlando, Washington and Alabama in the USA at a school event called Space Camp and watching the space related facilities.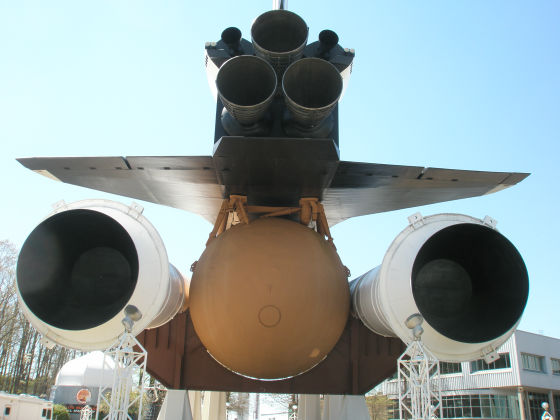 ByTandy Penn

Gadilyan applied for a travel visa to the US and he received an interview of visa issuance on January 30, 2017, but at the time of the interview it was told that the visa application was rejected. The interviewer told that Gadilyan was a dual citizen of Australia and Iran, but invalid application of Visa was rejected because of Iran's passport possession.

Gadilyan who answers in television interview that the visa application for visa to the United States was rejected.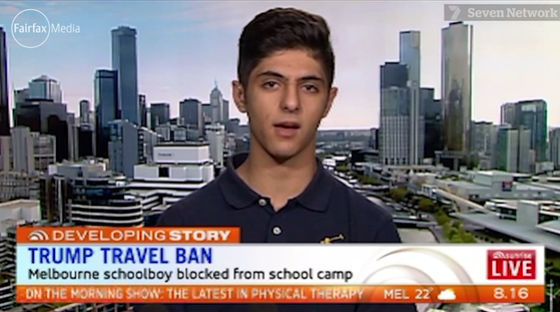 According to Gadilyan, the interviewer was suffering from responding suddenly due to the change in the rules, and he responded with an apologetic attitude. Gadilyan said, "I was born in Australia and I grew up in Australia, so everyone who possesses an Australian passport should be treated equally."

Also, women who have dual citizenship in Iran and Australia and are planning to give birth in the United States shortly after marrying an American male are worried that there is a possibility that mothers will not be able to see birth. Mr. Sarah Haf lives in Australia and acquired a travel visa to the United States to attend Hafu's birth and purchased airline tickets. However, there are many people who refused entry at the airport to the USnewsHe said he was anxious listening to him. Mr. Haf has big worries that the family may be divided as it is.

Pregnant Iranian-Australian in US fears Trump's immigration ban will separate family | SBS News
http://www.sbs.com.au/news/article/2017/01/30/pregnant-iranian-australian-us-fears-trumps-immigration-ban-will-separate-family

President Trump 's strict policies for travel and immigration are concerned that Japanese people with backgrounds of foreign nationality will also be affected. For example, because the father of Darvish, who belongs to Texas Rangers, is from Iran, he says, "I may not be able to see my son's game"News reportThere was also.
in Note, Posted by darkhorse_log