While the worldwide PC market is shrinking, the gaming PC market is growing rapidly beyond 3 trillion yen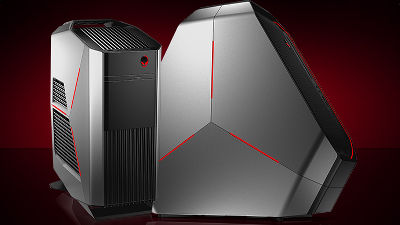 With the growth of the smartphone marketThe PC market is stagnant globallyIt is clear that the market of "gaming PC" for game play is growing rapidly.

PC Gaming Hardware Market Minting Billions - Comments - Press Releases
https://www.jonpeddie.com/press-releases/details/pc-gaming-hardware-market-minting-billions

Jon Peddie Research (JPR) has announced the size of the 2016 gaming PC market. In this survey, PCs focused on game play are referred to as "gaming PCs", as well as gaming PCs, as well as mice, keyboards, audio systems, etc. designed for game use as gaming PC market products. In addition to the commercially available items sold by manufacturers, gaming PC main body also includes "homebrew PC" which users can customize with BTO or user themselves, and also includes hardware such as a graphic board to be replaced It is.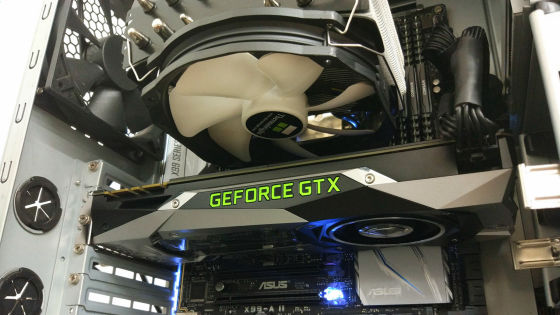 The gaming PC market, which was $ 24.6 billion (about 2.8 trillion yen) worldwide in 2015, grew to $ 30.3 billion (about 3.5 trillion yen) in 2016. JPR said he expected the gaming market in 2016 to be $ 26.1 billion (about 3 trillion yen), he says, "The pace of expansion of the gaming PC market is more than expected".

In the past, the classification which was "Mainstream" "Performance" "Enthusiast" was changed to "Entry-Level (entry)" "Mid-Range (middle range)" "High-End (high end)". The breakdown of the market in each category is as follows. The high end with high price of PC main body occupies the largest proportion, but it is evenly divided.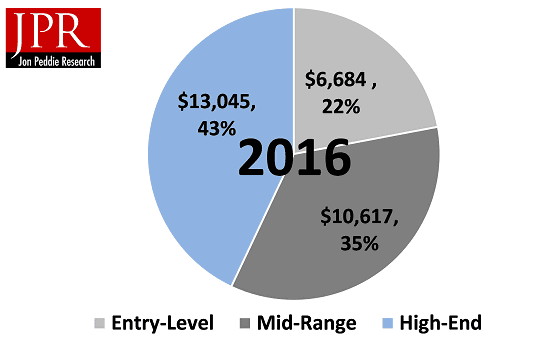 JPR said, "Graphic board manufacturers such as NVIDIA and AMD firmly support entry users such as releasing products with powerful GPU performance at a price of around $ 120 (about 14,000 yen) like GTX 1050 And AMD's new CPU "Ryzen"The outlook for the gaming PC market is bright, and we expect that the gaming PC market will continue to expand in the future.

JPR expects that the market will change for core users seeking machine power such as games, VR, movie editing, etc., while PCs such as smartphones are improving their performance.