Google-led Nexus-like Android Wear 2.0 smart watch manufacturer & release date turned out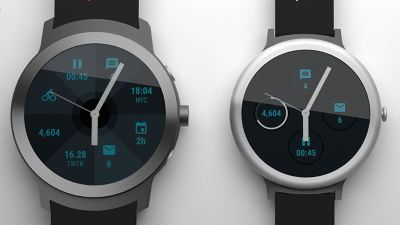 Major update OS for smartwatch that Google is coming soon "Android Wear 2.0Although it turned out that Google developed the smart watch equipped with "It is developed, but its name is"LG Watch Sport"When"LG Watch Style"It turned out that it was. As the name suggests, LG is in charge of manufacturing the terminal.

First Android Wear 2.0 devices revealed: Google and LG's Watch Sport and Watch Style | VentureBeat | Mobile | by Evan Blass
http://venturebeat.com/2017/01/17/first-android-wear-2-0-devices-revealed-google-and-lgs-watch-sport-and-watch-style/

Google as well as the Nexus seriesWe publicly admitted that we are developing smart watch terminals jointly with manufacturersFor the partner, we only revealed the hint of "a manufacturer who has developed devices equipped with Android Wear in the past". However, the partner of the new terminal is LG, VentureBeat reports that the terminal name is released as LG Watch Sport, LG Watch Style, LG brand name.

LG Watch Sport · LG Watch Style is expected to become the first smart watch to adopt Android Wear 2.0. You can find out about the features of Android Wear 2.0 that have evolved significantly by looking at the following article.

Google's smart watch OS first large update "Android Wear 2.0" new function summary - GIGAZINE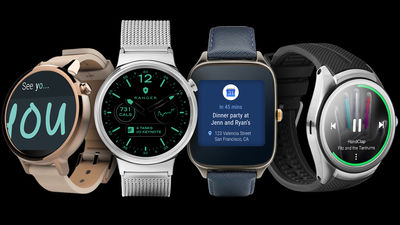 The presence of an Android Wear terminal that Google participates in development like Nexus, in July 2016Android PoliceIt was first reported by. Below is the leaked image image at the time, but it is still unknown what kind of design will be the LG Watch Sport · LG Watch Style. Regarding specs, the LG Watch Sport with 1.38 inch (480 × 480) large screen display will be the flagship model, with 768 MB of memory, 4 GB of storage and 430 mAh of battery. LG Watch Style is expected to have 1.2 inch (360 x 360) display, 512 MB memory, 240 mAh battery.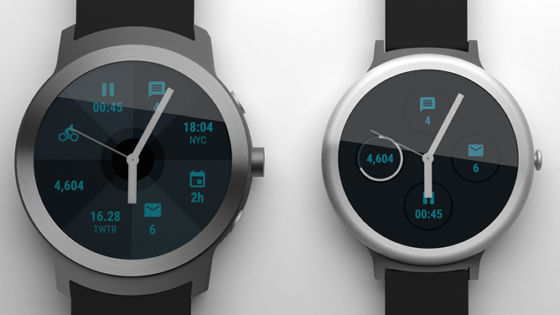 It is almost certain to have a crown like an Apple Watch digital crown. Android Wear 2.0 seems to have a high possibility of being a round design as there is a substantial evolution of UI design of the round face.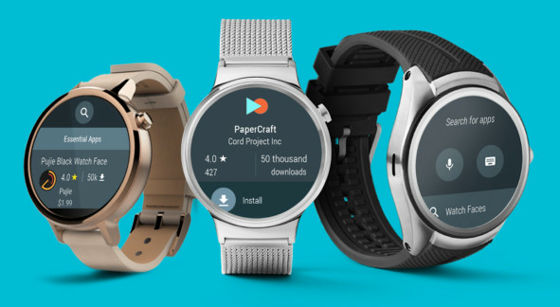 An announcement about the new smart watch by both Google and LG is expected to be made on February 9, 2017.

Mark your calendar: Android Wear 2.0 launches on February 9th.

- Evan Blass (@ evleaks)January 17, 2017

According to VentureBeat, the LG Watch Sport · LG Watch Style will be released first in the US on February 10, 2017 the day after the official announcement, and then will be released worldwide in February and March. It is expected to be exhibited at the Mobile World Congress LG booth to be held in Barcelona, ​​Spain on February 27, 2017.