"Nintendo Switch (Nintendo switch)" corresponds to microSDXC memory card of maximum 2 TB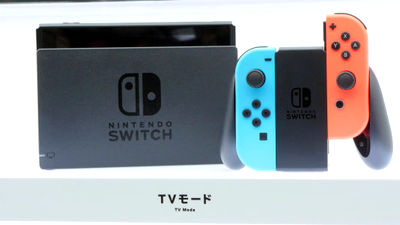 "January 13, 2017 held on"Nintendo Switch Presentation 2017"Nintendo's next-generation home game machine"Nintendo Switch(Nintendo switch) "launch date and launch title etc. were announced. Such Nintendo Switch has a microSD card slot on the back, but it is clear that the maximum capacity of usable microSDXC memory card will be 2 TB.

[Update] Nintendo Switch Supports Micro SDXC Memory Cards Up To 2TB - News - www.GameInformer.com
http://www.gameinformer.com/b/news/archive/2017/01/13/the-nintendo-switch-supports-up-to-256-gigabyte-micro-sd-cards.aspx

The Nintendo Switch to be released on March 3, 2017, has a microSD card slot on the back of the stand behind the main unit. In addition to microSD and microSDHC, this microSD card slot also supports large capacity microSDXC memory card.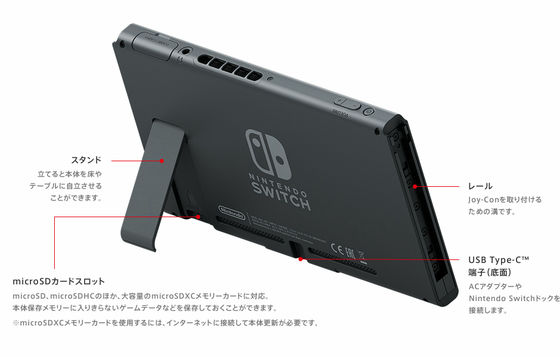 The Nintendo Switch has only 32 GB of main storage, and the capacity excluding the system area can be used as an area to save game saved data, capture images, etc. Many people feel uneasy about the number "32 GB" the same as the minimum storage capacity of iPhone 7, but in Nintendo Treehouse Live with Nintendo Switch live on January 13, 2017 Nintendo , "Nintendo Switch supports 256 GB microSDXC memory card" was revealed.

The state of Nintendo Treehouse Live with Nintendo Switch is live distributed on YouTube etc., and it can be seen from the following archive.

Nintendo Treehouse Live with Nintendo Switch - YouTube


Of the overseas game related news site that watched this broadcastGameInformerReported that "Nintendo Switch supports 256 GB microSDXC memory card," Nintendo received direct contact, "Nintendo Switch supports up to 2 TB microSDXC memory cards," he said.

The explanation that Nintendo went to GameInformer says, "Nintendo Switch is compatible with the SDXC standard that supports up to 2 TB.To note that 2 TB SDXC cards are not on the market at the moment, The system supports up to 2 TB, the maximum capacity of currently available SDXC card is 512 GB, the selling price is about 200 dollars (about 23,000 yen), and for microSDXC card it is 256 GB. " The explanation "Supporting a 256 GB microSDXC memory card" in the Nintendo Treehouse Live with Nintendo Switch seems to be that "At the present time it is possible to use a maximum of 256 GB microSDXC memory card".

Although "2 TB microSDXC memory card" which does not exist yet in this world at the time of article creation, SanDisk announced the world's first SDXC card of the capacity 1 TB in September 2016, "2 TB microSDXC memory card" Technologies are progressing steadily toward realization.

The world's first SD card with 1 TB capacity comes from SanDisk, what's the price you care? - GIGAZINE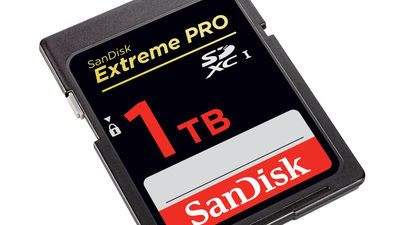 In addition, USB memory with the largest capacity of 2 TB ever been released.

Kingston announces USB memory with maximum capacity of 2 TB ever - GIGAZINE