16GB SDHC memory card, finally below 3000 yen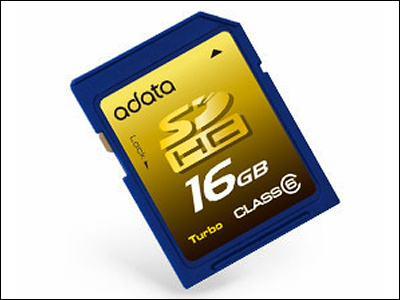 In January this yearThe fact that 16GB SDHC memory card appeared at a price that cuts down 10,000 yenI informed you, but it finally declined to the price that cuts below 3000 yen.

There are striking things about the decline in the price of flash memory ....

Details are as follows.
Price .com - regardless of manufacturer SDHC memory card 16GB price comparison

Major price comparison site "Price .com"As of November 2nd at 23:30, 16GB SDHC memory card is sold for 2980 yen.

The price fluctuation graph looks something like this. It seems that 3000 yen was cut off in late October.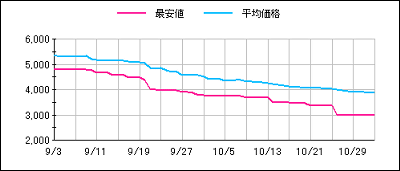 When it becomes cheap so far, in addition to recording media of low price notebook computer such as digital camera and EeePC series,Inexpensive and high-quality "Creative ZEN X-Fi"It will become easy to enjoy adding large capacity memory to the SDHC memory card compatible music player like.