16 GB SDHC memory cards are going down steadily, the price is about one-third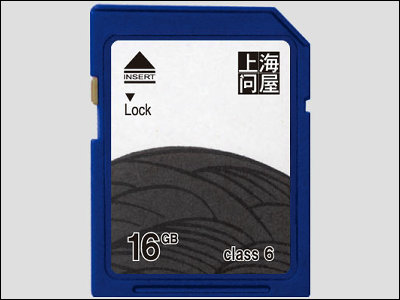 At GIGAZINE in August16 GB SDHC memory card has broken down 5000 yenI told you that the price seems to be going down steadily after that.

People who want to shoot high-quality photographs and movies with digital cameras, people who like low energy laptop users including "EeePC" series,People who want to dramatically increase the recording capacity of PSPIt may be good news for you.

※ It was added at 10:20 on October 14th.

Details are as follows.
Price .com - regardless of manufacturer SDHC memory card 16GB price comparison

Major price comparison site "Price .com"As of 13:50 on October 12 th, 16 GB SDHC memory card is sold for 3680 yen.

The price fluctuation graph looks something like this. It has been falling steadily since it fell at a stretch in September.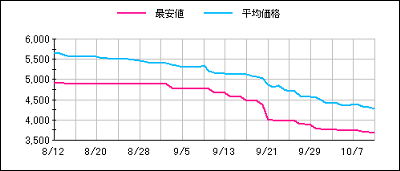 What was being sold at 9999 yen this JanuaryConsidering that the price has dropped to nearly one third, this decline rate is phenomenal ....

· October 14th at 10:20 postscript
It seems that the price falls further and now it is 3480 yen.