MacBook Pro's battery duration varies by more than 10 hours in some cases Apple uncovers the cause of inconsistent problems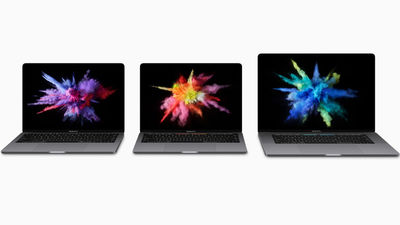 A new model announced with full in October 2016MacBook ProHowever, it is a nonprofit consumer organization that has released product evaluation and reviewConsumer ReportsHowever, "I can not recommend the latest MacBook Pro," I called a big topic. The reason I was supposed to be unable to recommend it was because there was a problem with the MacBook Pro battery, but I have announced that Apple has officially identified the cause of the battery problem.

Fix to MacBook Pros Released - Consumer Reports' Battery Tests
http://www.consumerreports.org/apple/apple-releases-fix-to-macbook-pros-in-response-to-consumer-reports-battery-test-results/

Apple says a bug caused Consumer Reports' MacBook Pro battery life issues - The Verge
http://www.theverge.com/2017/1/10/14225716/apple-macbook-pro-consumer-reports-battery-life-issue-update-bug

Although it is a newly reborn MacBook Pro equipped with the new interface "Touch Bar", the consumer report tested the battery of the terminal multiple times, the results changed significantly as the number of times of testing repeatedly increased. For example, in the case of a 13-inch Touch Bar-equipped MacBook Pro, the battery lasted 16 hours in the first test, 12 hours 45 minutes in the second test and only 3 hours and 45 minutes in the third time is.

Following this result, Consumer Report said "You can not recommend the latest MacBook Pro", but Phil Schiller, Apple's senior vice president of Worldwide Marketing, said, "(Consumer Report Battery The result of the test is not consistent with the large tests and field data we did in the laboratory.We are currently discussing with consumer reports, "Tweet from her Twitter account. Other voices were raised saying, "Was the environment of the battery test wrong?"

The details of what the Consumer Report did with the battery test, etc. are written in the following article.

The reason why the new MacBook Pro is said to "I can not recommend" is in the battery - GIGAZINE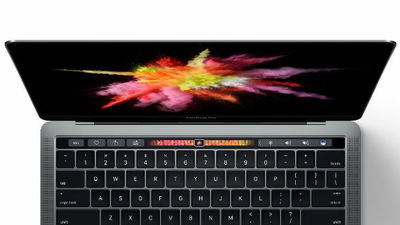 As Apple's Shiller told 'Consulting with Consumer Reports', Apple and Consumer Reports seem to have set up a discussion forum on battery testing during New Year's holidays, why the duration of the battery is about 4 It seems that I investigated whether it had fluctuated greatly from ~ 16 hours. And it was revealed that there was a bug in Safari of the web browser consumer report used for the battery test, which resulted in a large variation in the test result.

Apple used a hidden setting to turn off browser caching Safari offers for developers (during battery testing) ("Consumer Report is a setting that the general user does not use first, General users will not face battery problems first. "

The reason why that had to turn off the cache of the browser to use a hidden set of Consumer Reports bother browser can be found in the way of the test. In the consumer report, "In the battery test, we measured the time until 10 laptops (MacBook Pro) got powered down, with ten web pages open in succession with the terminal's battery fully charged. web pages to open in the test using what is stored in our laboratory of the server, you have to transfer the data of the web page to the terminal via a specially installed a Wi-Fi network for testing. in addition, we I tested the battery with the default browser of the terminal and tested it with Safari for MacBook Pro, "he talks about battery test method and I have only 10 web pages for my server although there was no, in order to reproduce the situation in which to browse the different sites every time by using these, to turn off the cache It seems that using the setting.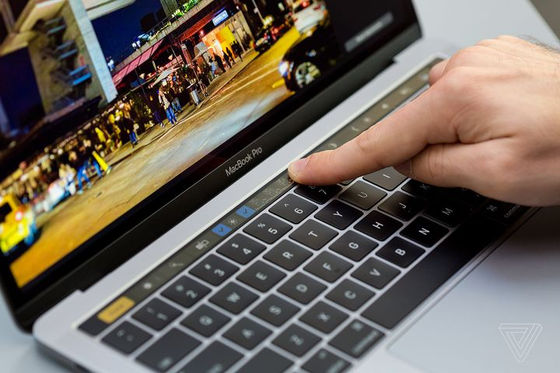 Apple has already fixed a bug on Safari that was revealed during the investigation,Apple Beta Software ProgramWe are distributing patches for users who are registered in this site, and it seems that bug fixes will be done within the software update in the near future.

Apple has asked the consumer report to test the battery again because it corrected the bug and from the consumer report comment "MacBook Pro's system now shows consistent battery life" It is said that it is returning. Also, we are commenting that Consumer Report will run the battery test again after the software update and update the rating if the problem is solved.

However, it was not only Consumer Report but also many that claimed that the battery life of the new MacBook Pro is inconsistentEnd-userYaReview, Even international news mediaThe VergeAlso the same. And in many cases these people do not use the setting to turn off caching in Safari's Developer mode, so it seems necessary to wait for a second report whether the battery problem really resolved.