Breast milking wearable device "Willow" managed by application, milking without being noticed by anyone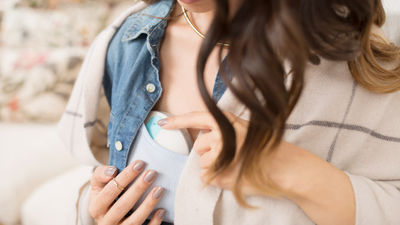 Wearable device that automatically milk breast milk with CES 2017 where home appliances using state-of-the-art technology gather from all over the world "Willow"Has appeared. Willow milk breast milk just by putting it under the brassieres, it is a device that can manage the amount of breast milk milked by the application and can store breast milk in the main body as it is.

Willow: Wearable Breast Pump - WillowPump
https://www.willowpump.com/

This breast pump is legit quiet enough to use on a conference call
http://mashable.com/2017/01/05/willow-breast-pump

Willow can be milked automatically by wearing it directly on the chest, and breast milk can be kept in a disposable container.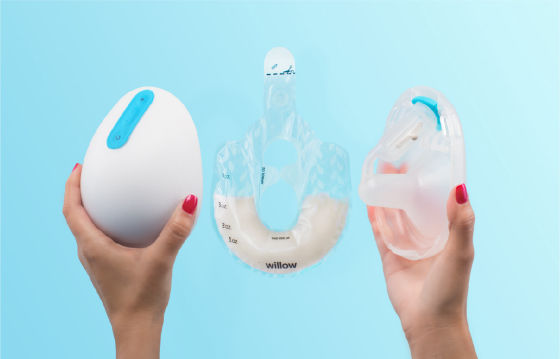 Attach the cavity on the back of the main unit facing the chest.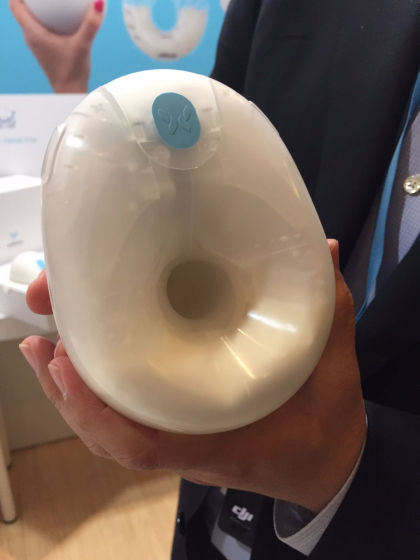 When installed it is like this. Depending on the clothes that I am wearing, Willow seems to be visible but at the moment when milking the sound is quiet and no one notices even if milking in a quiet place like a meeting.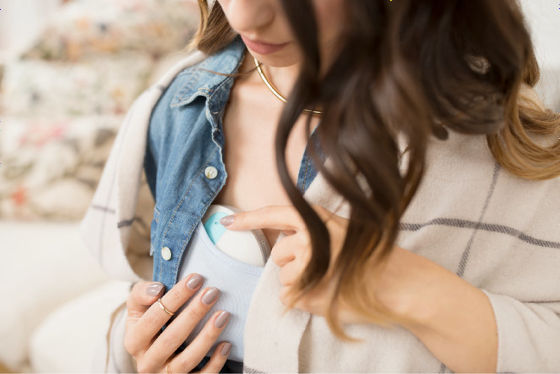 You can let the baby drink breast milk that you left for Willow at a later time.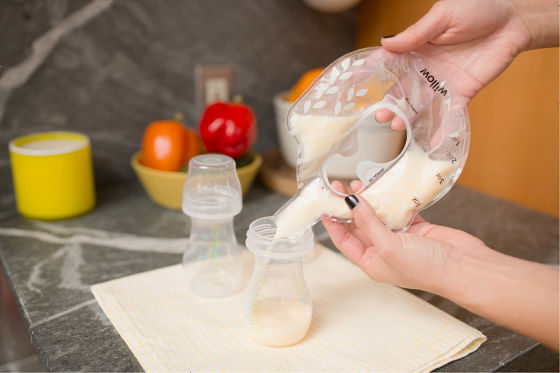 If you use a special application, you can record and manage the amount of breast milk and milking time etc.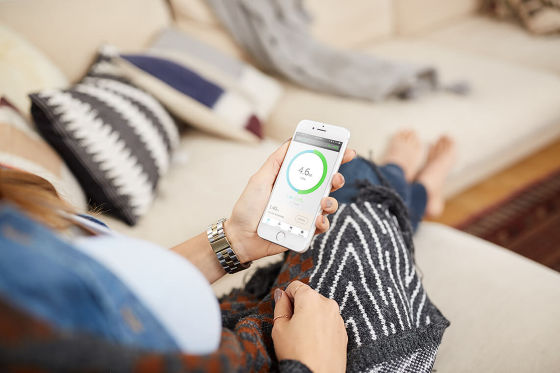 Willow was developed with a design concept "to allow women to do jobs and housework while milking", and will be released around the spring of 2017. The price is $ 429.99 (about 50,000 yen), and disposable containers will be sold for 50 cents a day (about 60 yen). In the latter half of 2017, Willow of large size will be released as well.