Starbuck style "baked apple" appeared, I tried a new work "hot baked apple" and "baked apple frappuccino"


"Snow pecan nut latte" where the fragrance of nut spreads throughout its mouthYa"Crispy gingerbread frappuccino" of gentle sweetness like snowStarbucks, which has made the drinks limited only during the holiday season, such as, from December 1, 2016 (Thursday) as the third bullet "Hot Baked Apple"When"Baked Apple Frappuccino"Is provided. It is said that it is becoming "a taste with a crisp depth" that boiled sweet and sour apples, burned butter and brown sugar, so I drank it.

Holiday Trio Beverage jumped out of Gingerbread House. The third bullet is "Hot Baked Apple" and "Baked Apple Frappuccino®"
http://www.starbucks.co.jp/press_release/pr2017-1953.php

Arrived at Starbucks.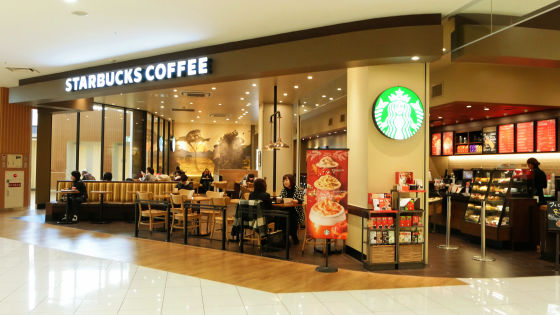 Three drinks were appealed together at the shops' pop, as we had three kinds of drinks only during the holiday season.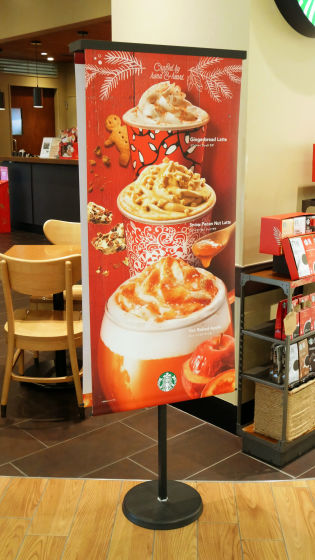 I ordered baked apple frappuccino and hot baked apple immediately.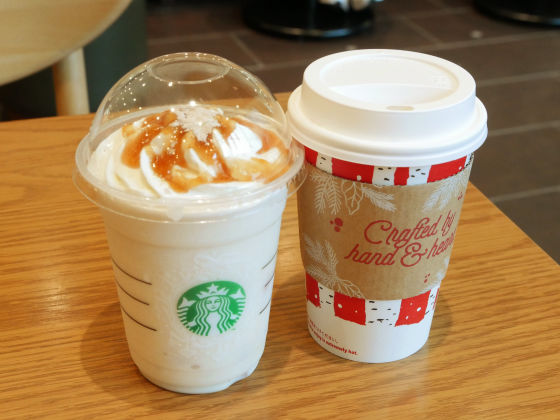 Since baked apples Frappuccino is offered only in tall size, this time we ordered tall size for both of them.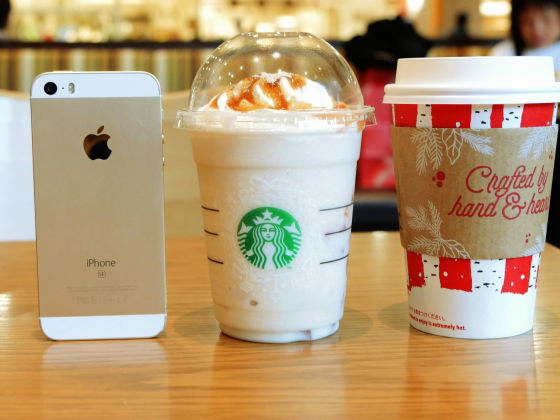 First, I will drink from hot baked apple. The cup also became a red version of the holiday version.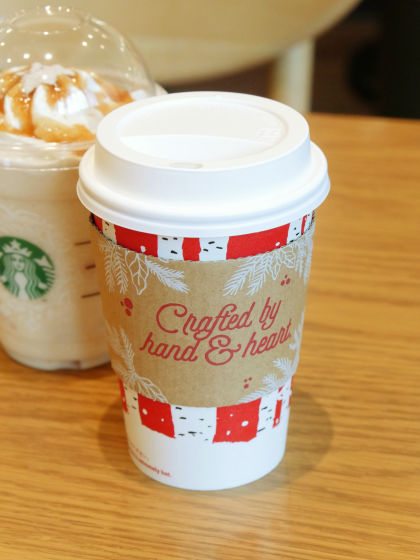 It is like this when the lid is removed. Whipped cream was served in hot drink, so when we took it to the seat, the slightly cream was already melting.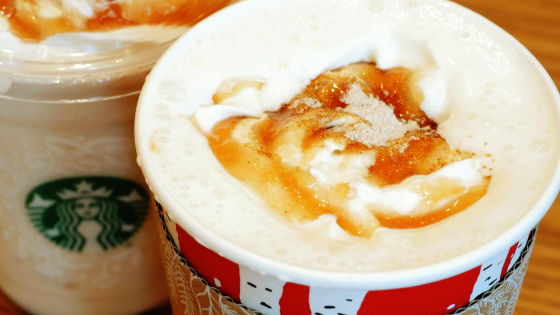 Baked apple sauce and cinnamon powder are put on top of the whipped cream.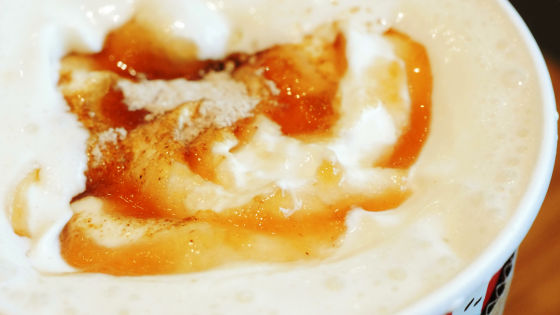 Hot Baked Apple adds spice to warmed apple juice "Apple cider"Inspired by the drink, the base is warm apple juice. Sweet apple juice with a little sour taste, whipped cream plus mildiness. Baked apple sauce is not sour, is sweet and deep boiled down, cinnamon which flavors softly is also good. The fruit feeling of heated apple is tightly packed so that it can be understood that it is said to be "eating freshly baked apple".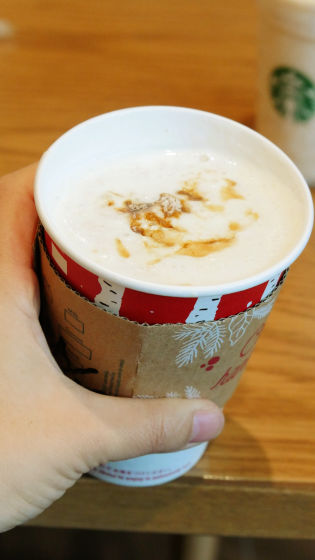 There is also grilled fruit of apples, so there is no astringency and bitterness like tea or coffee, so it seems easy for children to drink.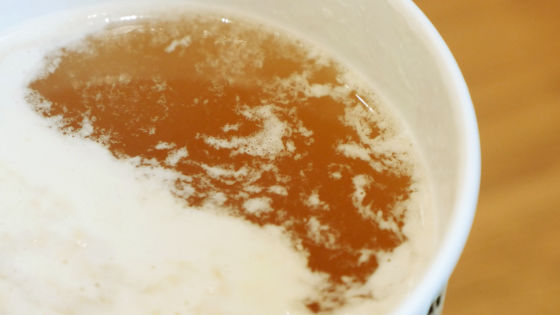 Next, I will drink a baked apple frappuccino.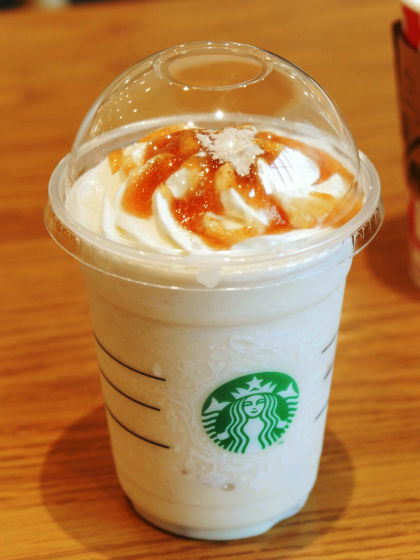 Also on top of plenty of whipped cream are baked apple sauce and cinnamon powder.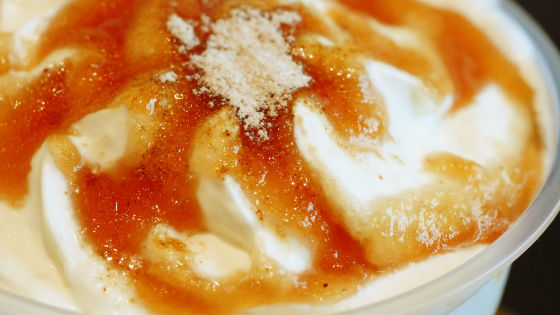 Even if you look at the side of the cup, you can see that plenty of apples pulp is contained.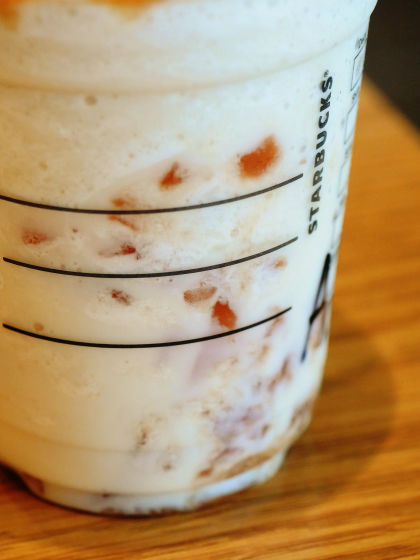 When I tried drinking with a thick straw, apples pulled a flesh of the apple in my mouth.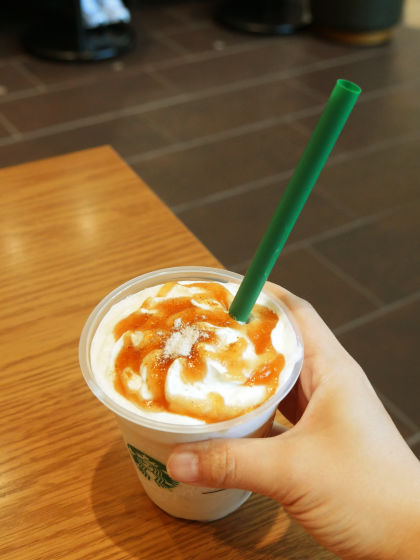 Hot baked apple was a sour taste drink, but Frappuccino is mellow finish as it is a cream base, while firmly feeling the flavor of the apple.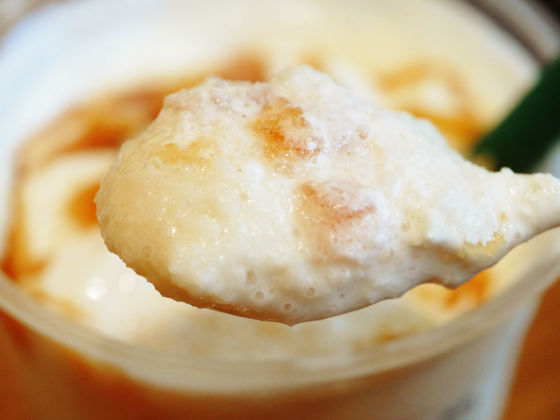 A baked apple sauce as if boiled apples with butter is a taste with a rich flavor that it seems to be habit as it enters the mouth, compatibility with whipped cream is outstanding. Even though I put it on pancake as it is, I feel like I feel happy.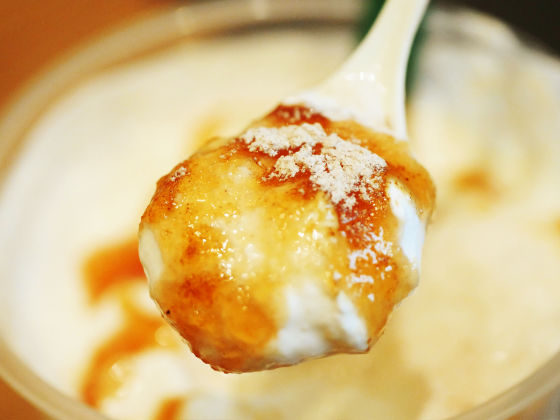 As there is less acidity of the base than hot baked apple, a lot of apple pulp seems to be put in, and I enjoyed the unique texture and taste of the heated apples.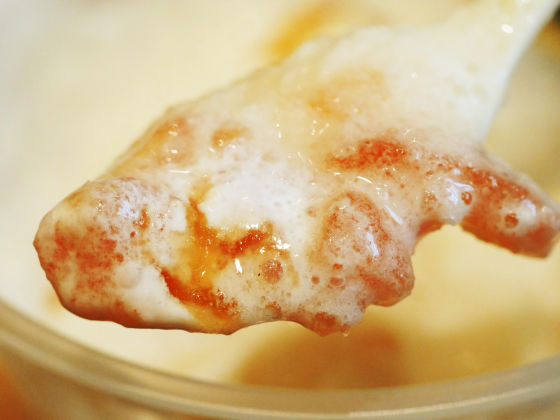 In addition, hot baked apples are 420 yen for tax excluding short, 460 yen for tall, 500 yen for taxes without tax, and 540 yen for Venti for taxes. Baked apple frappuccino is only 540 yen in tall except for tall. Both are period limited products until December 25 (Sunday).