Ultra-light Down Jacket down jacket which can also charge smartphone with super lightweight & built-in heater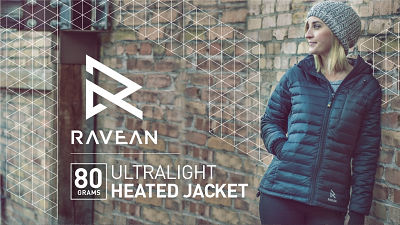 Although it is supposed to be a lightweight and warm down jacket if it is a necessity of a cold winter, there is a lot of people down jacket, but a built-in heater that generates electricity inside such a down jacket, a down jacket that can be made warm with a mobile battery "Ultra-light Down Jacket"Has appeared.

HEATED Ultra-Light 80 g Mid-Layer | Make ANY Jacket Sub-Zero by Ravean Team - Kickstarter
https://www.kickstarter.com/projects/ravean/ultra-light-80g-heated-mid-layer-make-any-jacket-s

A slender silhouette down jacket with a weight of just 80 grams is a lightweight type down jacket that is often seen at first sight, but in fact the heater is embedded inside.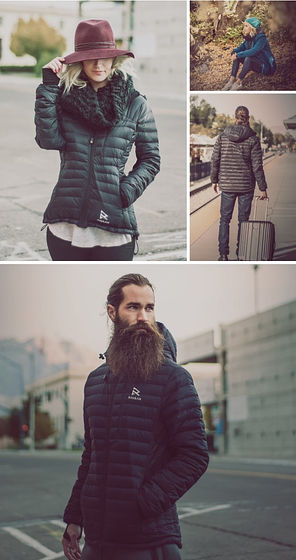 The heater is built in three parts of the pocket part, the chest, and the back.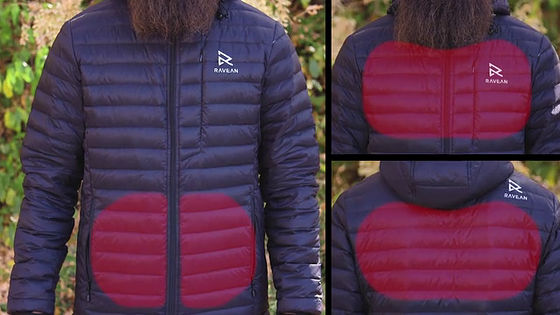 Warmth can be adjusted in 3 steps. Push the button with the logo, red is high power ... ....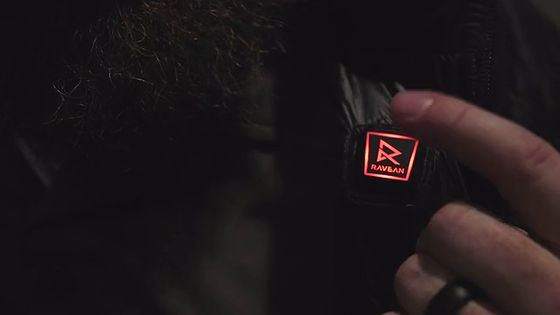 White is normal, blue is low power, you can adjust by just pressing the button.



A mobile battery that has become a power source in recent years has also increased. A type of battery compatible with Quick Charge 2.0 is required but it can be used for a maximum of 15 hours with a capacity of 10600 mAh.



Since it incorporates a mobile battery, you can charge it even when the battery of the smartphone becomes unfamiliar. Please note that the battery is not included in the weight of 80 grams down jacket.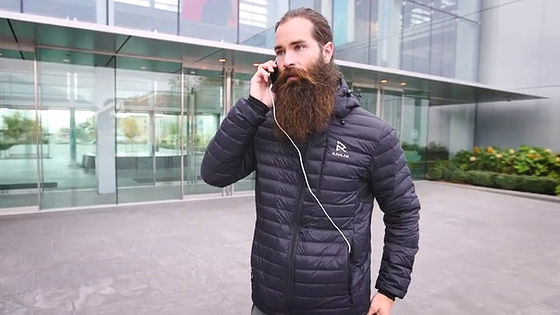 "Ultra-light Down Jacket" is looking for investment with Kickstarter at the cloud funding site. About 20,000 dollars (about 2,250,000 yen) of the target amount, about 154,000 dollars (about 17.4 million yen) contributions are collected at the time of article creation.

Even at the time of article creation, it is possible to invest in the Super Early Bird plan, which is an early investment discount discount system, and it is possible to get one jacket single item and no batteries with a contribution of 99 dollars (about 11,000 yen). The plan for which the battery has come together is 139 dollars (about 15,500 yen).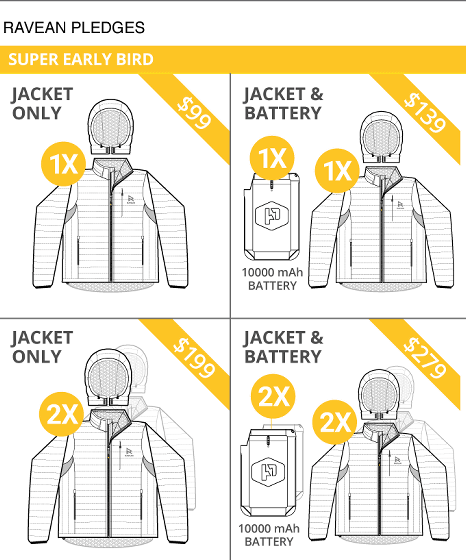 For shipping to Japan, a shipping fee is required and it is from $ 60 (about 6800 yen) according to the plan. The deadline for investment is Japan time at 15:59 on Saturday, December 31, 2016, and the shipping time is scheduled around August 2017.

HEATED Ultra-Light 80 g Mid-Layer | Make ANY Jacket Sub-Zero by Ravean Team - Kickstarter
https://www.kickstarter.com/projects/ravean/ultra-light-80g-heated-mid-layer-make-any-jacket-s