Compact mobile battery "BOLT²" that can be charged by inserting it into an outlet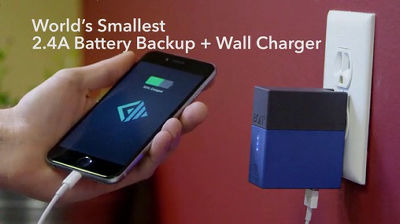 To charge the mobile battery, without having to take the trouble to prepare the adapter and cable, palm-sized mobile battery that can be charged simply by inserting the plug into the outlet is "BOLT²"is.

BOLT² World's Smallest 2.4A Battery Backup + Wall Charger by Fluxmob - Kickstarter
https://www.kickstarter.com/projects/bolt/bolt2-worlds-smallest-24a-battery-backup-wall-char

This is "BOLT²". Battery capacity is 6000 mAh, outlet voltage is available from 100 V to 240 V, it corresponds to most countries. Japan's standard voltage is 100V.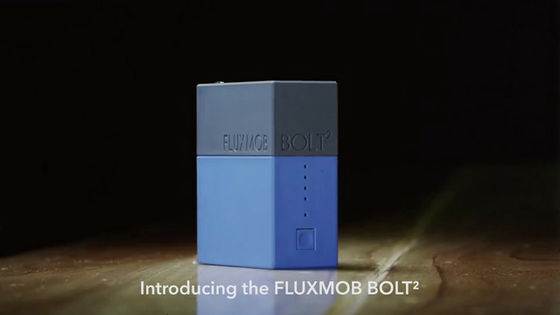 USB port has two outputs of maximum output 2.4A.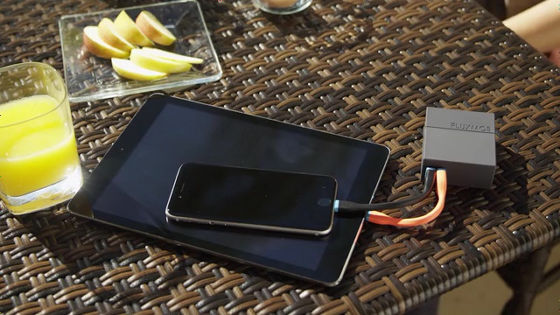 The size is about 7 cm (length) × about 6.1 cm (width) × 2.8 cm (thickness) into the palm of the palm, the weight is 153 g.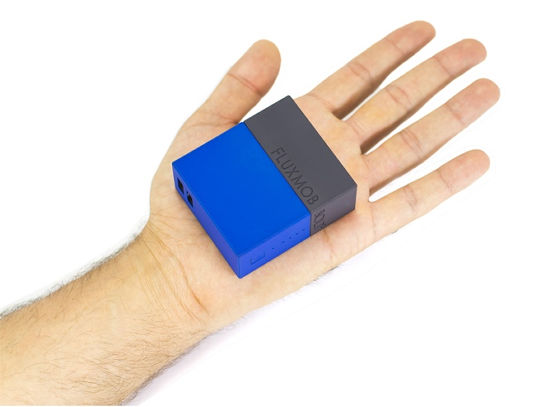 It is like this when inserted in an outlet.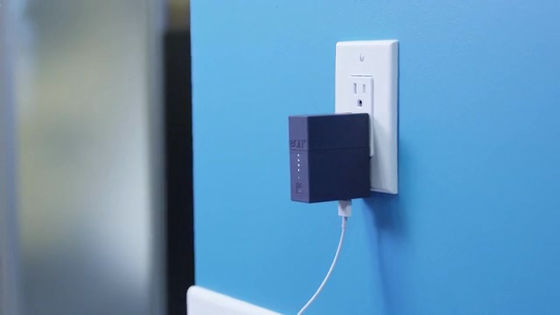 The charging rate of the battery can be checked with LED on the side.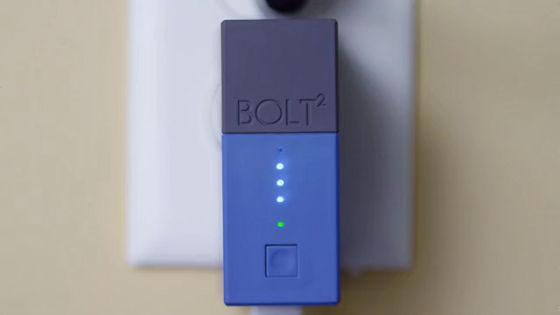 Push the plug to be plugged into an outlet by a finger from the side ... ...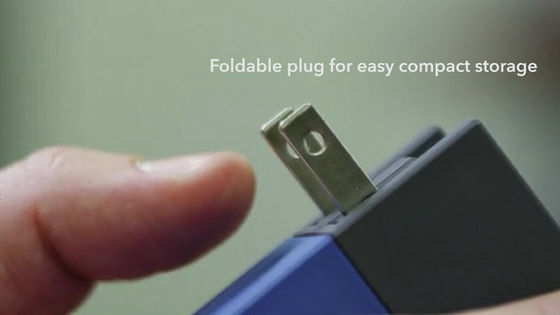 The plug is stored in the main body, and the plug does not interfere with carrying.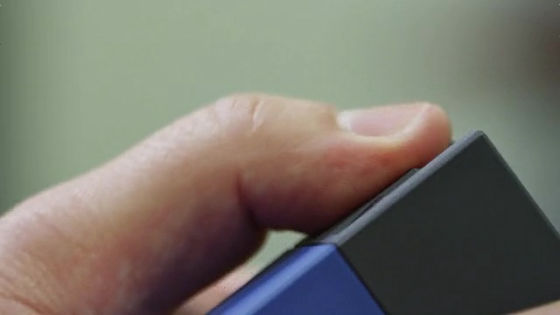 BOLT²KickstarterWe are seeking investment in. There are already a large number of investments, and some plans are filled with the planned number of people, but with the remaining plan you can get something like the following.
· $ 50 (about 6000 yen):1 BOLT²
· $ 70 (about 8300 yen):BOLT² 1 piece + T shirt
There are three kinds of color variations of BOLT², blue, red and black, and the shipping fee to Japan is $ 15 (about 1800 yen). Shipping is scheduled for July 2015.

The deadline of investment is until 3:28 am Friday, May 29, 2015.

BOLT² World's Smallest 2.4A Battery Backup + Wall Charger by Fluxmob - Kickstarter