I tried to take a video of cycling scenery with Cycliq "Fly 12" of bicycle LED light + HD camera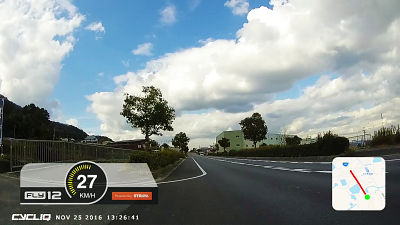 Even before GIGAZINERear camera for bicycle + light "Fly 6"From Cycliq (cyclic) that has reviewed the LED light of 400 lumens brightness and the forward HD camera integrated with "Fly 12"Has appeared. In addition to the real machine of Fly 12 which has the function "light + camera" which was not likely to be provided, furthermore it is also possible to use it in cooperation with "Strava" of the activity tracking application,A new type of handlebar mount to be newly scheduledI decided to use it because I could borrow it with.

Bicycle HD Camera and Bicycle Light combos | Cycliq
https://cycliq.com/

So, Fly 12 arrived at the editorial department. Including the inner box, it is in a solid dressing box.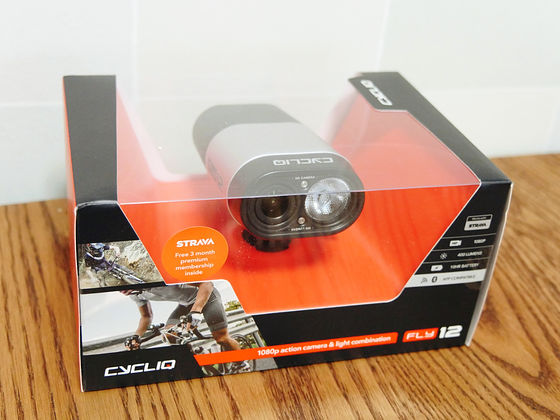 The contents are Fly 12 main body and manual, and accessories such as SD card adapter and handle mount for bicycle. Also, since the 16GB microSD card is inserted beforehand in the main body, it is possible to start using it from the day you bought it. It supports Class 10 and supports up to 64 GB of microSD cards.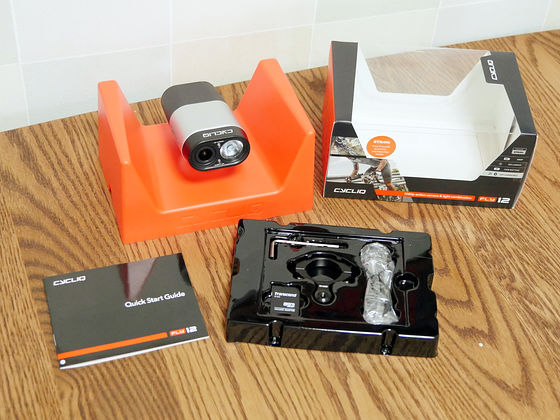 The size of the main body can be held with just one hand. Aluminum is used for parts such as silver, and it is felt that it is made sturdy when you take it in your hand.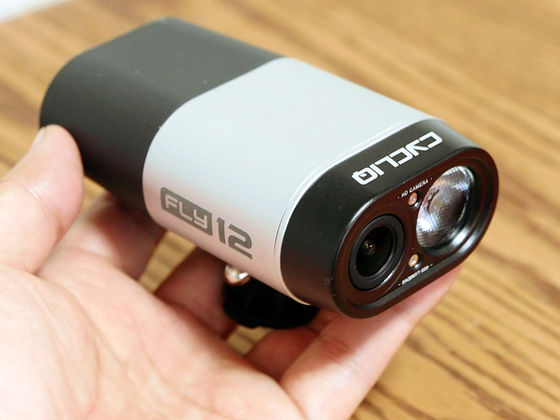 MicroSD card slot, Micro-USB terminal, Wi-Fi button and power button are located on the back. A small hole is a microphone for beep sound speaker and sound recording, but it is a big point that the microphone is in this position. Because the wind is not directly hit while running, the wind noise has been greatly alleviated. In addition, the rubber terminal is attached to the terminal part, it can be used even in the situation of rain and mud.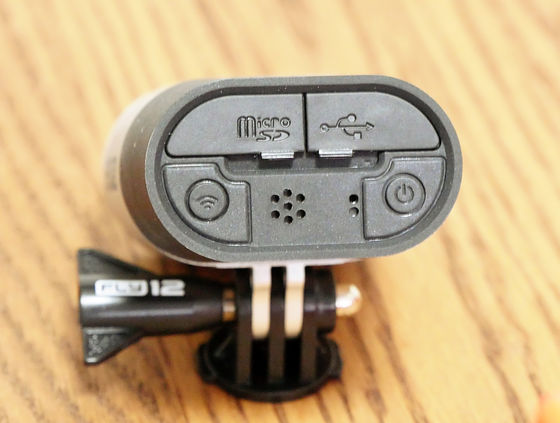 The weight of the body and attached handlebar mounts and mounting screws was measured to be 266 grams. Although it receives a feeling of being a little squished when taken in the hand, it seems that it seems that it is possible to say that it is somehow convincing if it thinks that LED light and HD camera are integrated in one hand.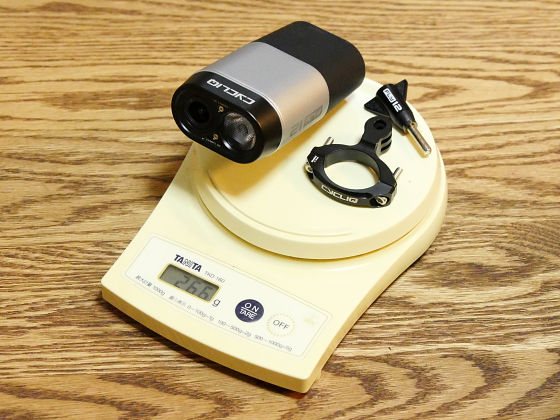 Although the handle is attached to the product, this newly appearing "Duo Mount(Duo mount) "accessories called. Both of them can be mounted by hanging cycle computer on the top of the stay made of aluminum alloy stay and Fly 12 on the bottom.



Since the part hanging Fly 12 has the same standard shape as GoPro, it is convenient to be able to install Fly 12, as well as accessories for GoPro sold by each company.



The mount for the cycle computer is an adapter and it is possible to install brand products such as Garmin, CATEYE, Wahoo, Polar, Mio / Magellan.



With this feeling, you can load Fly 12 and cycle computer together, so you can clean up the area around the handlebars.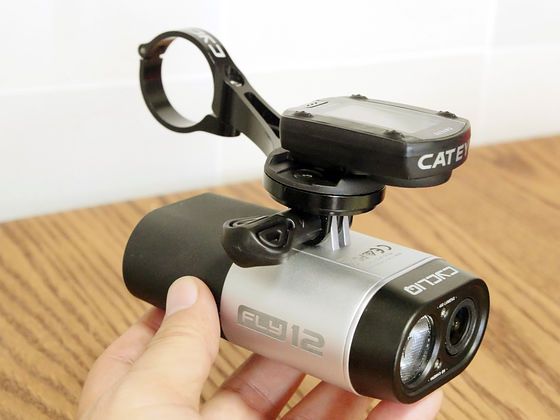 By the way, Fly 12 and Duo Mount, the weight of the screw was 292 grams.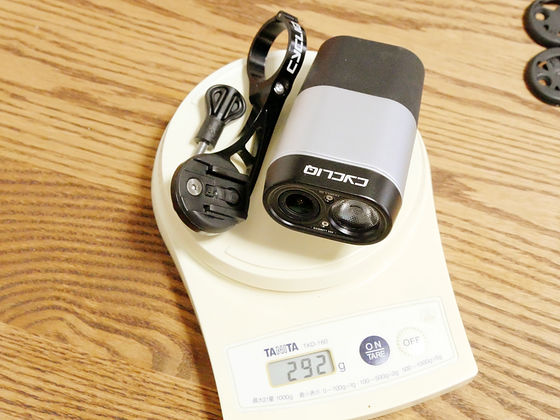 It actually looks like this when attached to a road bike. It is a thankful place for cyclist riding to be able to clean up around the steering wheel which is prone to go rough with a cyclone (cycle computer) and auxiliary light in the light with a single stay.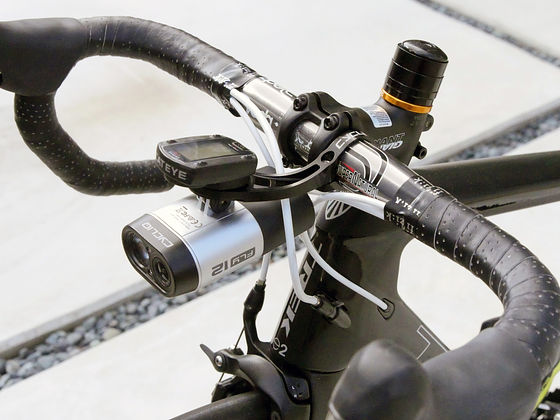 GIGAZINE has also reviewed the rear camera + tail light "Fly 6" has been updated from the old model main body specification has been changed to more robust making.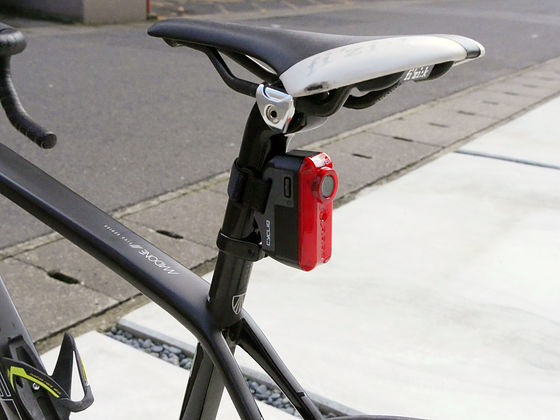 So, actually attached to the road bike and filmed various movies is here. You can see the state of the movie shot with two kinds of image quality, and the function of displaying the speed and map on the screen by linking "CycliqPlus" of exclusive application and "Strava" activity logger application.

I took a picture of bike ride with "Cycliq Fly 12" - YouTube


The application "CycliqPlus" for Fly 12IOS versionWhenAndroid versionThere is prepared, and it is possible to manage and view movies shot by linking with Fly 12, image quality settings and so on. We also do movie editing in cooperation with Strava using this application. Furthermore, the Android version application is a beta version at the time of article creation.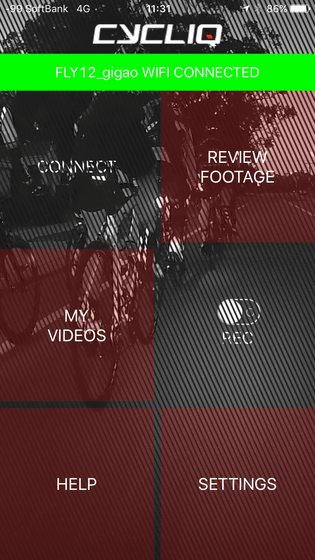 Camera image quality can be chosen from 4 types of 720p @ 30fps / 60fps and 1080p @ 30fps / 45fps. As you can see from the above movie, you can record a smooth video, especially by setting it to 60 fps.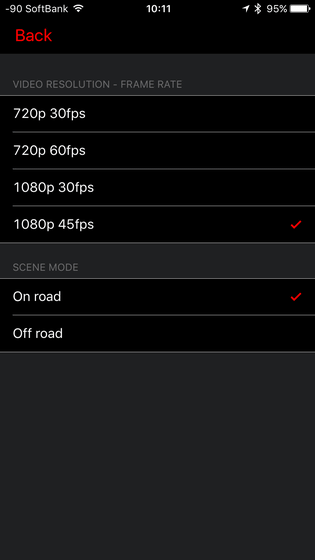 The lighting pattern of the light is "Constant(Lit) ""Flash(Interval blinking) ""Pulse(Blinking) "and three patternsOff(Turn off) ", and can also be used as lighting for photography with reduced glareStudio(Studio) "mode is available. For each pattern, it is possible to set the brightness to "High", "Medium", "Low", and if you turn on the switch, the pattern will switch each time you press the button on the Fly 12 main unit.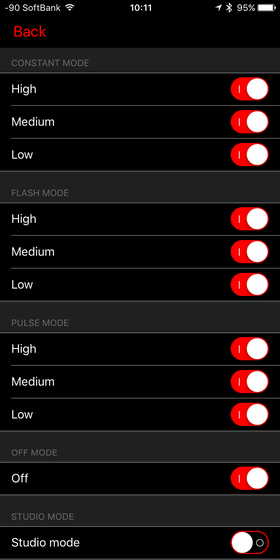 In the application, you can browse and manage movies by connecting Wi - Fi to smartphone and Fly 12.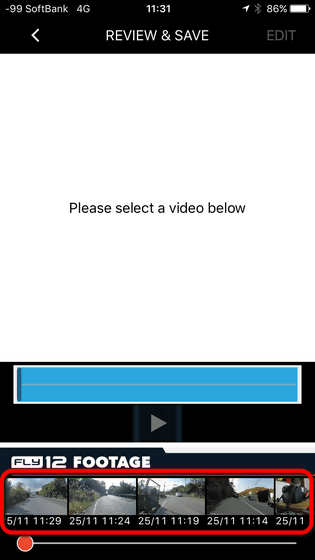 By logging in Strava at the time of ride, it is possible to add Strava data to the Fly 12 image and export the movie. Because speed information and map are displayed in the image, it was convenient to look back on the ride afterwards.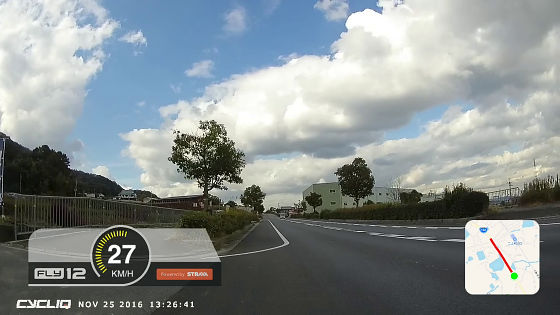 In addition, in the application, it detects the movement of Fly 12 unexpected, it activates alarm sound + light blinking It operates in the anti-theft mode and the function to automatically save the image when it detects that the car body has fallen over 5 seconds or more when falling As it is done, it seems to be useful even in crime prevention and accidents.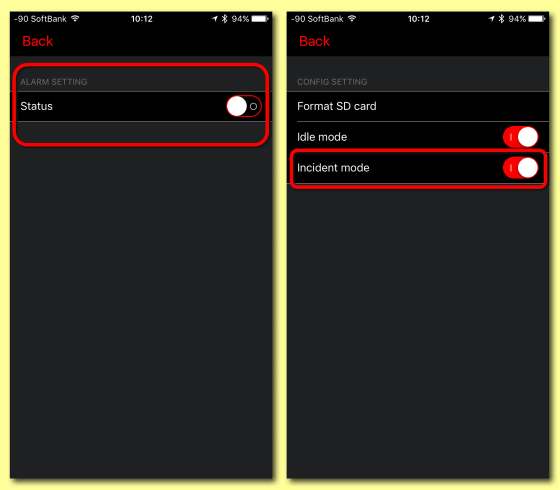 Actually attaching it to my road bike and using it, I was able to run as usual almost without worrying about the weight which I was concerned about. It will be a handicap if it is a race world fighting 1 gram, but since cases like using Fly 12 should be called "everyday use", it does not seem necessary to worry about that. The picture of the essence was able to obtain quite smooth image quality if 60 fps was selected, but since it seems that a little roughness became conspicuous when it becomes 45 fps or less, if you choose with the balance of image quality and capacity around here looks good. In addition, I felt that driving at night is level that we can handle with this one. Although the optical axis of the LED light is diffused to some extent not only at the center but also to the surroundings to some extent, in other words, it may be felt that the optical axis concentrates at the center, so if you are concerned, It seems to be safe if you add an auxiliary light to light up.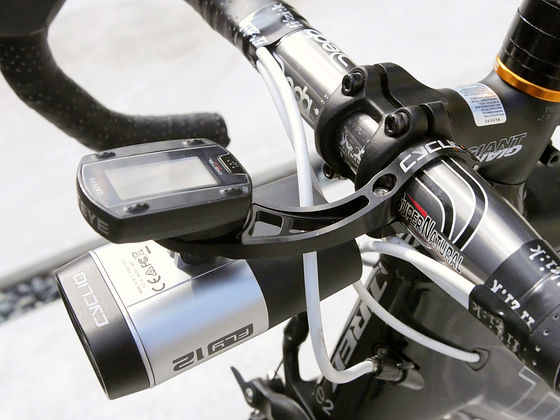 Fly 12 can be purchased from Cycliq's online store, the price is 49,990 yen including tax + 1200 yen for shipping to Japan = 42,999 yen. People seem to be able to judge how to grasp this price,Online shopping site overseasIt is possible to get around 10,000 yen off if you use such as, so it seems to be meaningful enough for those considering 'action system camera + rechargeable LED light' in consideration materials. It is a product that makes it possible to shoot ordinary rides casually and to make it possible to use a new way of LED light which can be used as a "ride recorder" that can leave evidence as evidence in the event of an accident.

Fly 12 - HD Bike Camera and Front Bicycle Light combo | Cycliq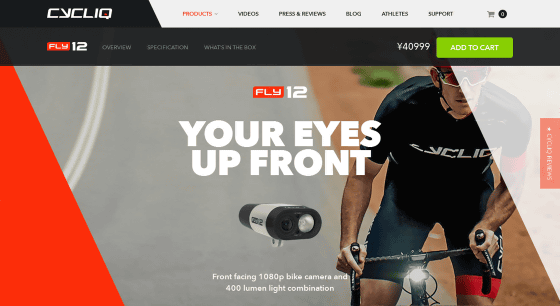 Moreover, "Duo Mount" which can be used not only as Fly 12 but also as a mount for GoPro is undergoing an investment campaign with Kickstarter at the cloud funding site. Since we are accepting capital through December 2, 2016, we can get with a stake of 58 Australian dollars (about 4900 yen) including shipping fee, so we start with users who already use Fly 12 and summarize Cyclone and GoPro The user who wants to install is also necessary check.

Duo Mount - highly compatible and durable bike mount by Andrew Hagen & Kingsley Fiegert - Kickstarter