"Spotify" repeatedly writes a large amount of data to the SSD · HDD with a tremendous momentum of 40 million times a day and discovered that the life is shortening


Music listening service "SpotifyIs finally open to the public from November 10, 2016, and free listening with free advertisement with an advertisement is all you can ask for free. However, it is pointed out that using "Spotify service, storage of SSDs and HDDs can be hurt".

Major I / O write bytes on the Spotify Desktop app. It will kill SSD drives in record time! - spotify
https://community.spotify.com/t5/Ongoing-Issues/Major-I-O-write-bytes-on-the-Spotify-Desktop-app-It-will-kill/idi-p/1476745#comments

Spotify is writing massive amounts of junk data to storage drives | Ars Technica
http://arstechnica.com/information-technology/2016/11/for-five-months-spotify-has-badly-abused-users-storage-drives/

Spotify user'sKoutasnWrote on the official bulletin board of Spotify, "I found that 10 GB of data was written to the SSD of my laptop computer in an hour.When I searched the perpetrator, I was Spotify," I wrote. Koutasn further examined the SMART data, confirmed that about 28 GB of data was written in about 2.5 hours, and found that data was being written even in idle state where no music was listened Thing.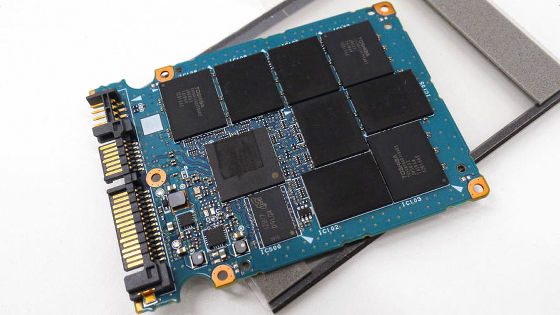 In response to Koutasn's surprise report that "Spotify is writing a lot of data at the level that will shorten the life of SSD", "I am in the same situation, I write 100 GB a day"FirefThere are also reports that Spotify has been writing large amounts of data, such as the report's report.




According to Paul Miller of Spotify user, this problem is a bug in the Spotify software that affects thousands of users. In the official bulletin board writing, it is said that a large amount of data writing is associated with a database file containing the character string "Mercury.db"reportAlso going up. However, although various solutions are being sought by Spotify users, Spotify himself should release the program that fixed the bug promptlyArs TechnicaI point out.