Fear bug that turns off music files arbitrarily from iTunes turned out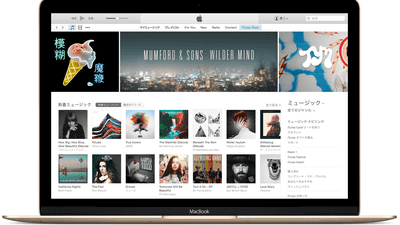 Although iTunes can store music files on CDs and other music files on the PC, Apple acknowledges that "music files stored on PC may be deleted without permission" and take measures in the next update We announced that it is going to be.

Apple confirms reports of potential bug in iTunes; safeguard patch expected next week | iMore
http://www.imore.com/apple-confirms-reports-potential-bug-itunes-safeguard-patch-expected-next-week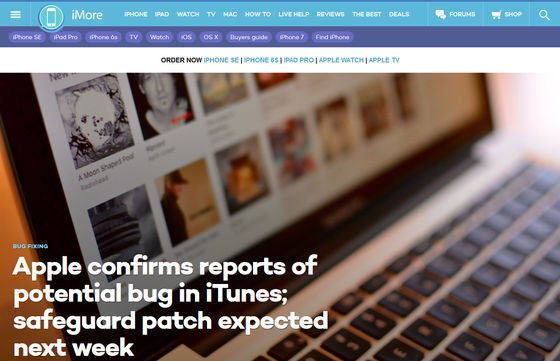 When many users use Apple Music, I am reporting the problem that music files saved on PC are deleted from iTunes. A report that deleted music files are replaced with files of iTunes Store version protected by DRM,When updating to "12.3.3.17", not only music files but all play lists disappearThere are also reports that serious errors related to iTunes are occurring frequently.

Meanwhile, Apple's news site iMore posted comments from Apple's spokesperson. Apple has reported that music files that some users saved on their PCs will be deleted without permission.The music recognizes that it is important content for Apple's customers and the Apple team urgently We are dealing with the problem.Apple side has not been able to reproduce the same phenomenon, but we plan to provide updates including countermeasures by the following week (from May 13). "

"If you have the same problem, please tell AppleCare, please do not hesitate to contact AppleCare", so it seems that we do not know about the cause of the bug. Also, because Apple only mentions deletion of music files, it will be dealt with about the issue that "All music files are ripped to files in the iTunes Store when signing up for Apple Music or iTunes Match" , Unknown.

Please note that Apple's news site9to 5MacFor this problem, we are proposing "Restoring backup of music library" as the best solution at this time.