I tried using a cube-type action camera "GoPro HERO 5 SESSION" capable of hands-free operation with voice commands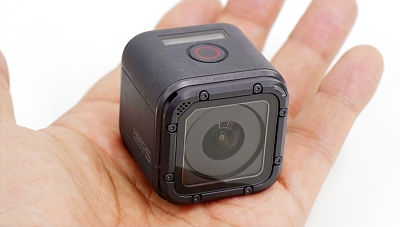 GoPro announced in September 2016 "GoPro HERO 5 SESSIONIn addition to being able to shoot movies with 4K image quality, the flagship machine "HERO 5 Black(Hand shake removal function) as well as a hands-free operation by voice can be performed. I decided to try out various kinds of effects like what kind of feeling I can control audio, and the effect of image stabilization function.

GoPro - camera
https://jp.shop.gopro.com/APAC/cameras/

GoPro HERO 5 SESSION is a design almost indistinguishable from HERO 4 SESSION, which is the previous model. However, the contents seem to be greatly upgraded.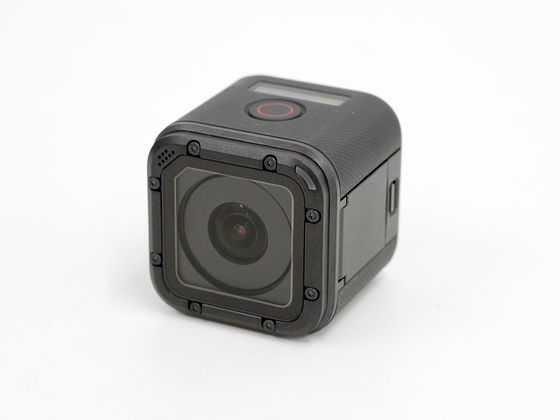 The size is about to fit in the palm of the hand, so handling is very easy.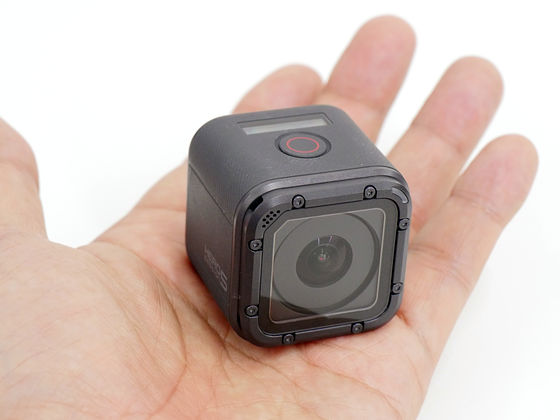 It has waterproof performance up to 10 meters deep even without an external housing.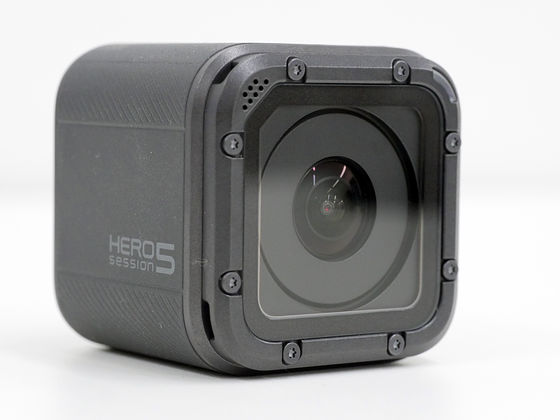 For buttons, only the recording button on the top and the power / Wi - Fi button that looks small under the back side.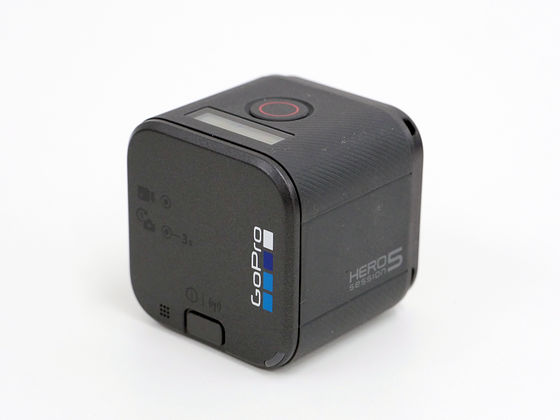 When opening the cover on the left side, the USB Type - C terminal and the microSD card slot came out. The rubber packing is attached to the cover, and it is designed to prevent the entry of water.



During shooting, the red LED on the front and rear of the main unit lights up.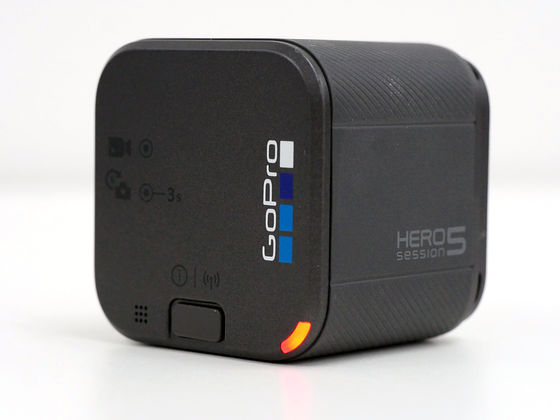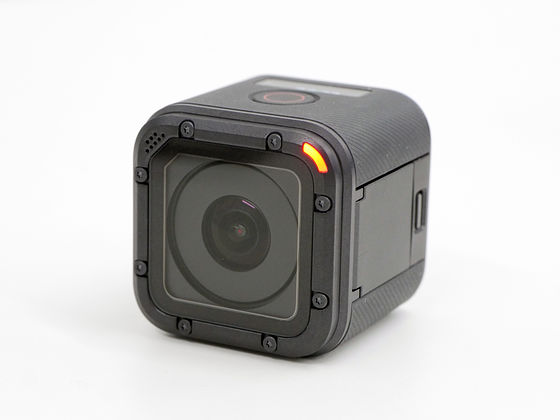 As with the conventional model, a dedicated housing is also available.



Of course, most operation is possible while being housed in the housing. It is necessary to remove or charge the microSD card from the housing.



The display on the front of the main unit shows the recording mode, the function under setting, and so on. This screen is where you set the image quality to 4K @ 30 fps and the angle of view to wide angle in the video shooting mode.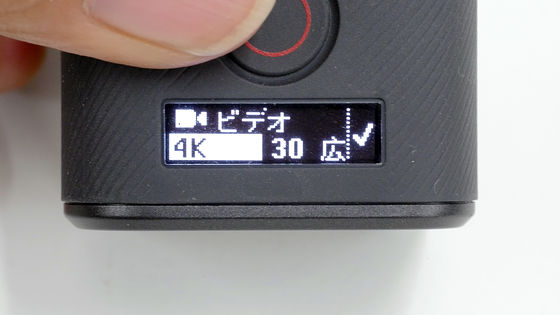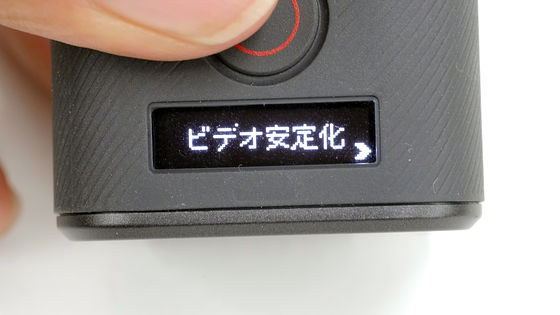 HERO 5 SESSION, one of the featured features, if you turn on the voice function here OK.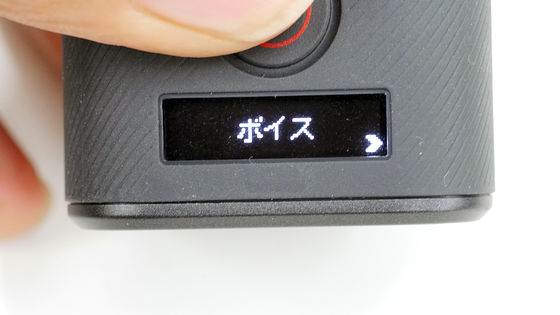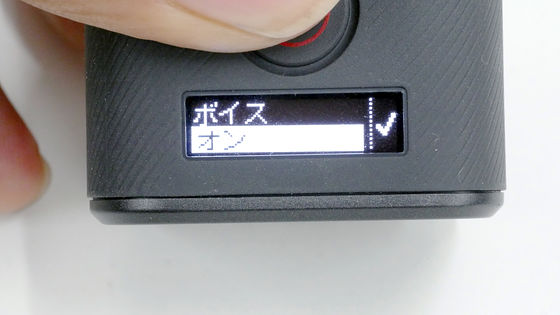 When turned on, a pictogram of the face appears at the lower right of the display. The voice control is now in the standby state.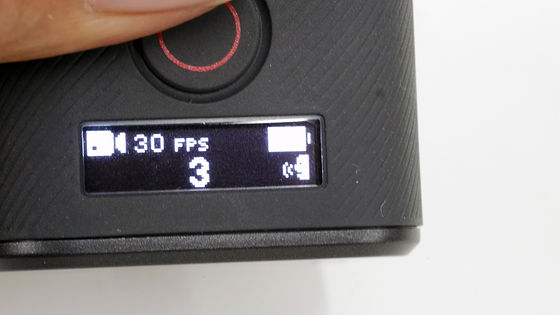 Actually, when you start entering commands such as start of recording, you can see that it responds quite responsively as in the following movie.

GoPro HERO 5 SESSION's voice control moves with this feeling - YouTube


I ordered it with the old model HERO 4 SESSION (right). It is almost impossible to distinguish from others except that the color tone is getting brighter.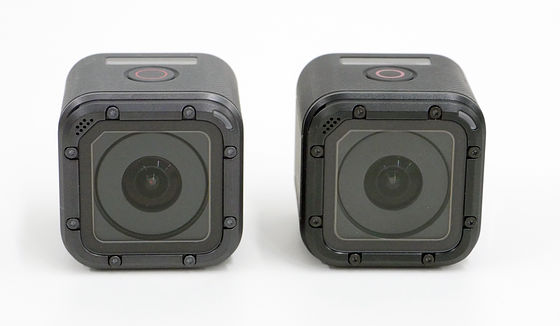 Looking at the back, you can see that the logo is in color and that the description of the button operation has been changed so that it is easy to see.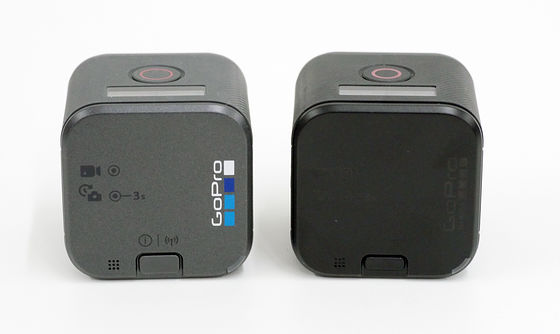 The logo on the right side was also more visible.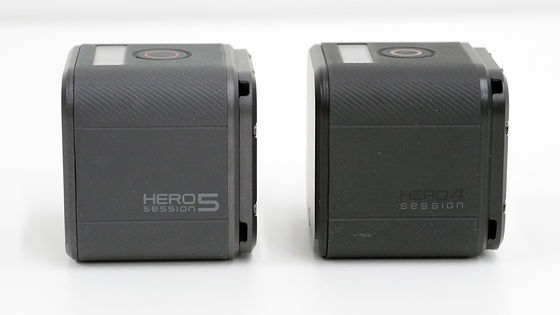 So, actually have a HERO 5 SESSION, here are the movies we took this photo. I tried riding a little bit riding a bicycle in order to get even a bit to the actual action scene. At the beginning you can compare how to operate with the voice command, and at the latter half you can compare the effect of the image stabilization function.

I tried "GoPro HERO 5 SESSION" for audio control & video stabilization function - YouTube


What I actually felt using is the goodness of response of the voice control. I was surprised to find that I was accepting the operation without missing the command first even in a situation where I was running the bicycle cutting the wind. In addition, I realized that the one-button type operation method inherited from the previous model is also extremely convenient. Although the effect of the image stabilization function is rather rather conservative, it can be realized that if you actually turn on / off the function and check it, it will definitely make the image easy to see. For the GoPro camera that seems to have many opportunities to record intense motion, the image stabilization function seems to be said to be a long-awaited function. Even if I actually had a previous model, I could buy a new one just for this function ... Even I thought that it was not strange.

GoPro HERO 5 SESSION is sold at GoPro's online store etc. with a tax exclusion price of 36,000 yen. Amazon is sold at a tax-included price of 35,342 yen.

Amazon.co.jp: 【Domestic Genuine】 GoPro Wearable Camera HERO 5 Session: Camera