Project Mr. Shimji Mizushima × Tatsuya Takahashi × Toru Minazuki decided to animate the project "Escalon"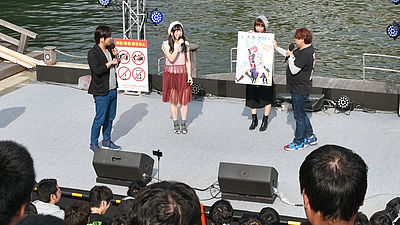 Machi ★ Asobi vol.17"SPECIAL Escalon" Project New Project Announcement SP - Talk & Mini Live ~ "event was held, the original project where a recitation drama was held in July 2016"EscutcheonAnimation has been announced.

"Escalon" official (@ escha_chron) | Twitter
https://twitter.com/escha_chron

The event entered the avexHiroyuki TanakaProducer, voice actorYasunokunoMr.,Takesaka Eisaka, Animation DirectorShimji MizushimaMr. Anno participated for the fourth time since the debut "Kizuna One Strike" was screened at ufotable CINEMA since it was screened. One Mr. Eisuke was "the first Shikoku".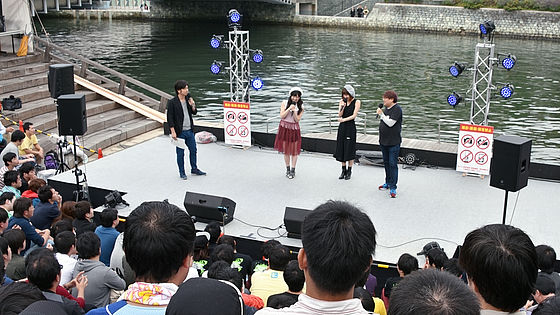 From the place where Mr. Shinji Mizushima's "UN-GO" directed by Mr. Mizushima and two people Mr. Anzino and Mr. Yasushi appeared, it is necessary to have a story to become the backbone of the idol that the two played ... ... start. Mr. Takahashi Ryuya and creator Mr. Toru Mizutazu who gave rise to "Shizuku", "Scratch", "To Heart" at Leaf joined, original, Shimji Mizushima × Screenplay, Tatsuya Takahashi × Illustration - Toru Minzuki × Music - One It was held in July 2016 as a D - world original project by NichiiDIVE II Presents D-world Vol.0A recitation play was held at.

As this was a very popular reputation in the industry, the story progressed with speed feeling that Mr. Mizushima had never experienced elsewhere, and this time, animation was announced at the stage of gore ★ Assovi.

New key visual that is taken out on the stage.



The new key visual announced at the time of animation was something that Toru Mizutazu drew for Monday.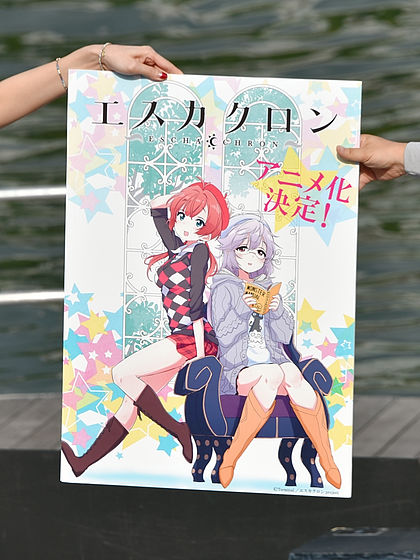 Mr. Mizushima served as the coach, and the directorHikaru Yamaguchi, Character design · General drawing directorSatomi Watanabe, It was revealed that Larque is in charge of animation production.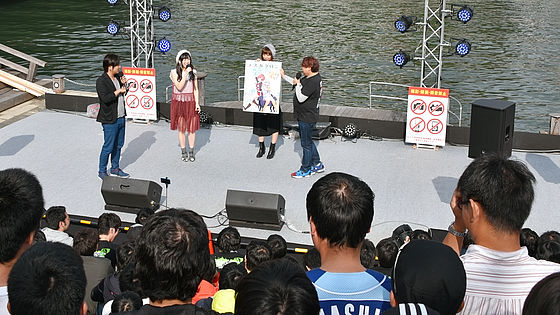 Since the medium etc. were not revealed yet, please check the official website and official Twitter (@ escha_chron) about future deployment.

Celebrating animation, collecting photographs of customers in the background.

[Celebration] Escaklon animation!
"staff"
Director: Shizuji Mizushima, Director: Hikaru Yamaguchi, Screenplay: Takahashi Ryuya, Character Draft: Toru Minazuki, Character Design: Satomi Watabe, Music: Hifumi, inc, Animation Production: Larque
"cast"
Esca → Tomoka Eiji, Klong → Yasuno Yasuno# EscrowPic.twitter.com/bWbhjHVAR 4

- "Escalon" official (@ escha_chron)October 9, 2016

At the end of the event was closed with singing "Many colors, Many brights, Many more music" by Mr. Yasuno and Mr. Yasushi.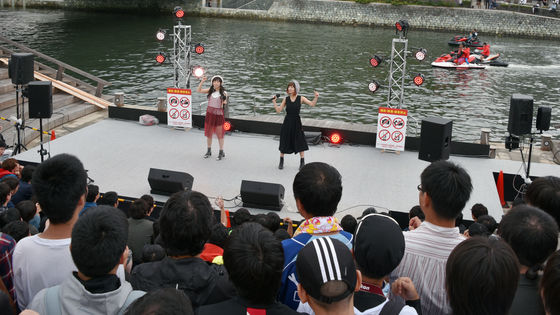 In the song rehearsal, it was two of us who showed a pretty dangerous figure, but of course we did not do a handstand and heard the song.

The other day, Mr. Yasue and Mr. Anno were playing Escrow 's song rehearsing at Asobi, so I got the Escrow Official Twitter and I wanted to provide some photos so I took a picture of the situation of the rehearsh and sent it Will you? If you asked me to send it in large quantities, I got extra bonus on this place. Huh? Same person# EscrowPic.twitter.com/bfYiPNQ23D

- Takeshi Eisaki official (@ Anchika_manager)October 6, 2016
And this
While I was a manager I burst out laughing at a photograph of a rain

Mane "It's a song rehearsal ... was there such an acrobatic choreography?"

Anno "It's not a turnaround but a posterior turn!"
Safe "I stand upside down!"

Although I told you to send a photo ...

But, I grew up innocently and I am cute 2 lolPic.twitter.com/7RcS4QDBcA

- Yasunokuno official (@ Yaskiyo_manager)October 6, 2016