I ate a pizza "Halloween Quarter" with pumpkin-use Halloween-like taste added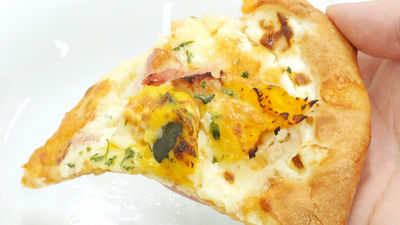 Pizza, quarter pizza with three kinds of popular items added a pumpkin taste like Halloween "Halloween Quarter"Appeared for a limited time. Since it was to arrive with a special specification carton during the Halloween campaign, I ordered this "Halloween Quarter" with a Halloween carton.

Halloween quarter | Pizza | Menu | Delivery pizza's pizza | PIZZA-LA
https://www.pizza-la.co.jp/Item.aspx?id=0005868&ListId=pizza

A pizza set arrived in about 20 minutes after ordering the net.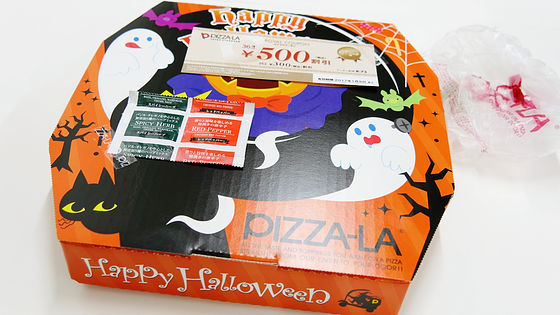 Fresh Basil for Margherita was separately included in the plastic bag of Pizza.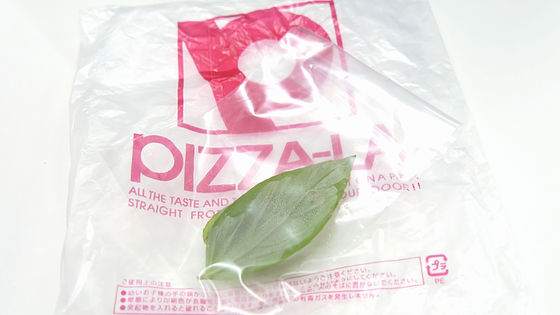 Special Halloween carton. This is M size, but L size is another design.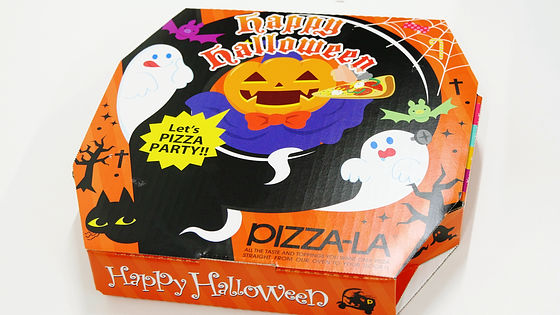 Along with the letters of "Let's Pizza Party HAPPY HALLOWEEN", black cats and obsessed are designed.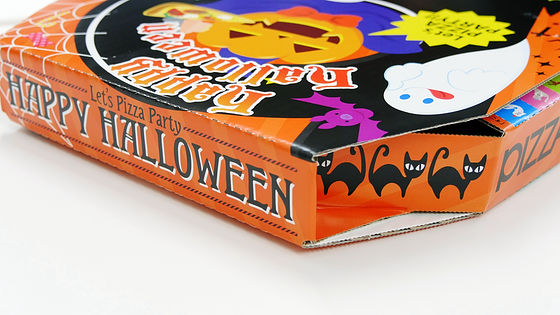 Opening the lid, there are pieces of Sugoroku on both sides. After having finished eating pizza, it is designed to play with Sugoroku on the back side.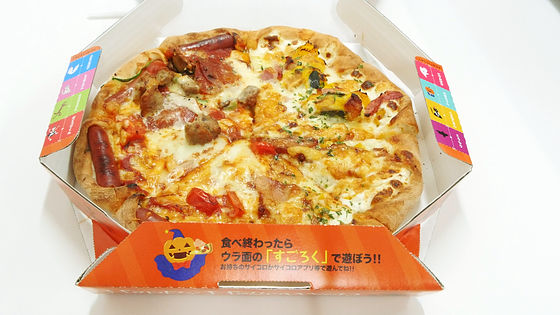 Four tastes of pizza.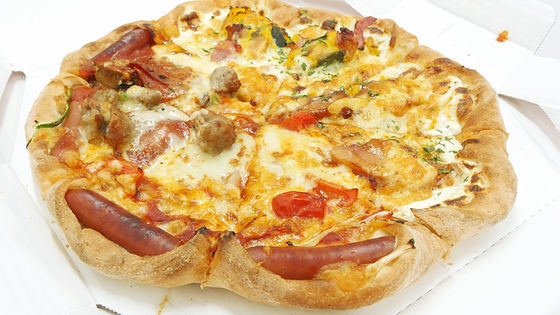 One is "Pumpkin Mascarpone". I think that the sweetness of the pumpkin is conspicuous, Mascarpone appeals the existence that "It is different from other cheese!"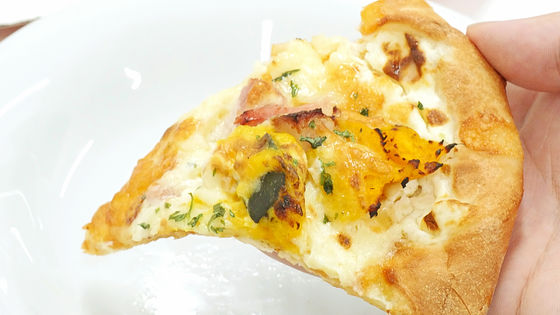 This piece is "Teriyaki Chicken"It was a mayonnaise flavor that makes me think" Mayonakin ". Surprisingly the sweetness like Teriyaki sauce is weak. By the way, the above two contain natural cheese in the ear.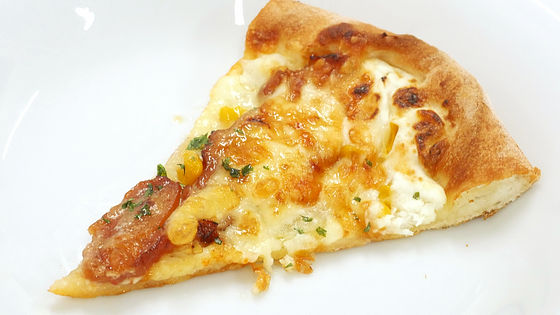 "Margherita"I will put basil on my own. I tried to put it as it is this time, but please cut it down according to your preference. Taste of tomato sauce is quite strong, fresh basil goes well.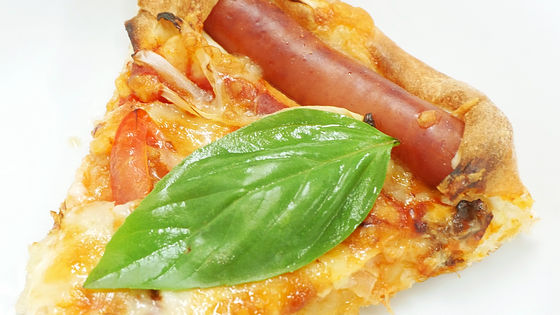 Last was the meat with Dokadoka "Pizza New Yorker". Sausage is also contained in the ear part, and comes with the most belly among the four types. This time I ate M size 2480 yen + tax, perfect for eating with about 2 people.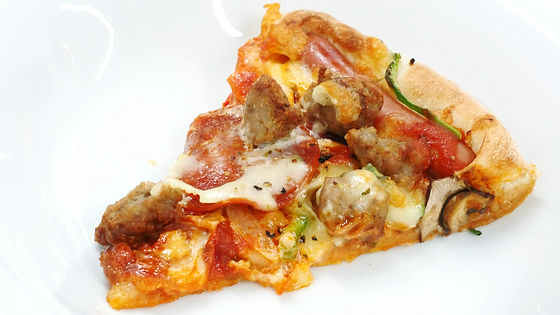 As mentioned earlier, Sugoroku is printed on the back side of the box and it is supposed to be able to play after eating ......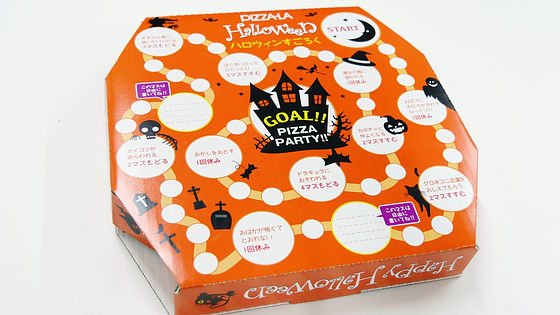 Since the inside of the box after I finish eating pizza is not so beautiful, I do not feel like I will make a sugar like this. If you let one sheet of paper between the pizza and the box, if you throw it away after you finish eating the plate it will be a good feeling that the dirt will be reduced.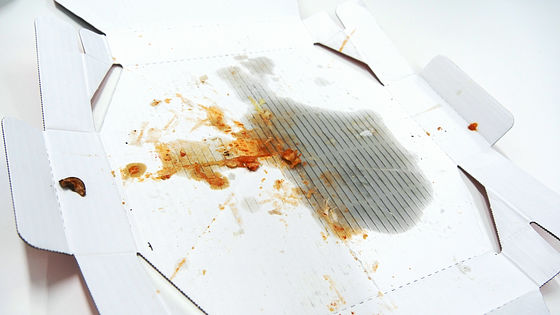 By the way, I got a "Yokai Watch" body seal as a gift for Halloween. There seem to be various designs.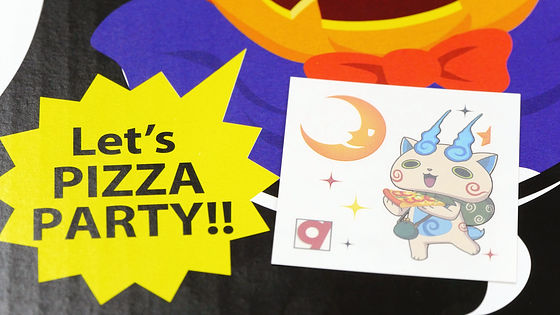 Halloween campaignIn addition to this Halloween carton and body seal, discount coupons that can be used next time, half-size apple pies accompanied by takeouts will follow.

In addition, apart from Halloween, you can use original carton for youkai watch and receive original glass bowl sealYokai Watch Special PackBecause there is also, Ali may be to order along with that you like a youkai watch.