Google redesigned "Google Apps for Work" into "G Suite", a new function appeared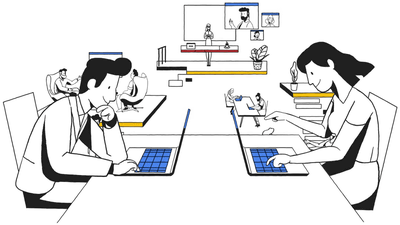 Google Apps for Work (Google Apps), an enterprise suite consisting of web applications such as Gmail, Google Drive, Google Docs, Google Hangouts, Google Calendar,G SuiteIt was redesigned to. This was announced by Diane Green, senior vice president of Google Cloud, during the event on September 29, 2016 local time.

The Japanese version of "Google Apps for Work" has already been renewed to "G Suite".

G Suite - Google cloud type groupware
https://gsuite.google.co.jp/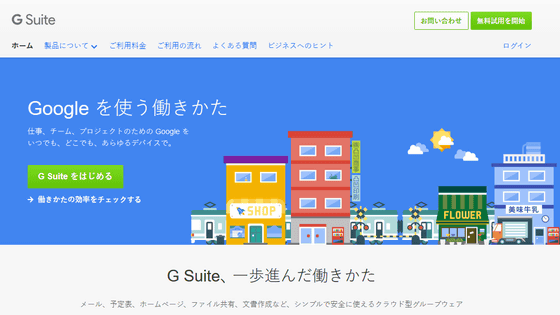 Google Cloud Japan Official Blog: Introducing G Suite All together now.
https://cloud-ja.googleblog.com/2016/09/g-suite-all-together-now.html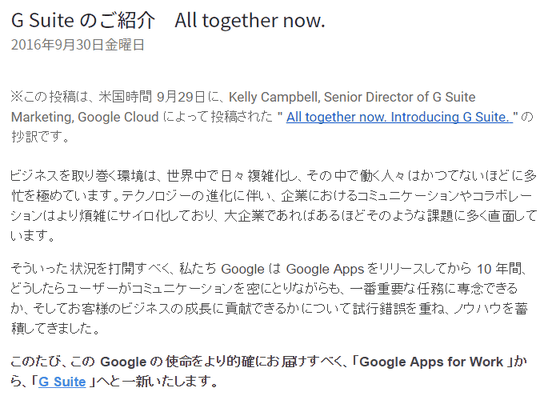 Several pieces are made for people to understand the concept. The first is "All together now" by Matt Blease. Ladders and slopes appear one after another in the three towers. "A work that showed the appearance of G Suite to accelerate the growth rate of companies by strongly promoting teamwork and promoting inter-organizational collaboration by improving work efficiency, and strongly support to lead to results" It seems.



This is "Great ideas happen outside the office" by Mr. Josh Cochran. It shows that ideas come from unexpected places.



Mr. Jean Jullien's "Meet face to face in any place" also expresses that you can meet through G Suite no matter where you are working in a completely different place.



At the end is "Introducing G Suite". Specifically, it does not explain "I can do this kind of work if I use this application", it is content that presents what G Suite will help the business.

Introducing G Suite - YouTube


By the way, new features are also added in accordance with renewal to G Suite.

One is Google Drive's "Quick Access". When a file search is done, reaching the target file is half the time it took on average on average. This is to prefetch which file is searched by machine learning before typing and display the result at the top of the screen.

The next new feature is Google Calendar's "Smart Scheduling". From user's choice and other insights, artificial intelligence suggests meeting time and available rooms. It is already installed in the Android version, the iOS version will be introduced shortly, and it will be introduced to the web version at the end of 2016.

In addition, the Google spreadsheetExploreFunction will be added. When you enter a question in natural language, natural language processing is done on the software side, the input content is converted to the format to be put in the sheet and output immediately. According to the person in charge, one-third of the users of the spreadsheet do not understand how the formula works, so even if you do not know the formula, just enter it using natural language , I made it possible to draw out various values.

This "Explore" function is also introduced in Google Documents, Google Presentation, and it seems to suggest related documents to be included in the document and images to be inserted.

Another one in Google DriveTeam DriveThe function called "addition" will be added. Traditionally, Google Drive had to individually manage files for each and share it with files and folders when you wanted to share it with other users, but Team Drive assumes that you are using the team from the beginning, You can share cloud storage space.

Team Drive is currently available only to Early Adapter program participants.