A new sensation game "GEN" that defeats enemies with tens of fingers using countless particles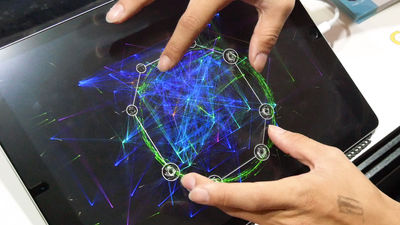 It is held in Makuhari MesseTokyo Game Show 2016Game "GEN" that uses up to 10 fingers at the indies corner of the exhibition has been exhibited. It is about playing countless particles with ten fingers freely to defeat the enemy, but since I became interested in games, I actually watched it.

Yack Lab. - "Yack" x "Deveropment"
http://www.yacklab.com/

I came to the booth of Yack Lab. Exhibiting GEN.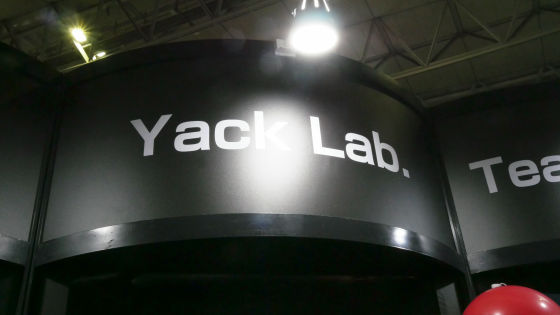 GEN is selected as the finalist of Sense of Wonder Night 2015.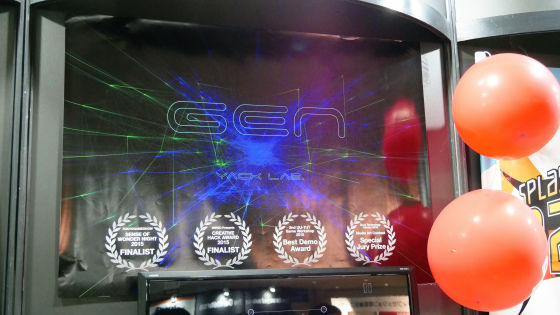 It is easy to understand what kind of game GEN actually is seeing the following movie.

A new sense game "GEN" to defeat the enemy with tens of fingers using countless particles - YouTube


The white circle appearing on the screen is the enemy. Tap one screen with a finger to see red particles, so if you match this with your enemies you can defeat the enemy.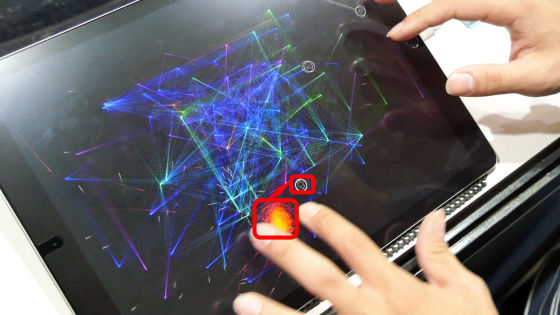 Enemies whose two white circles are connected use two fingers instead of one. If you tap the screen with two fingers, it will be tied with blue particles ... ...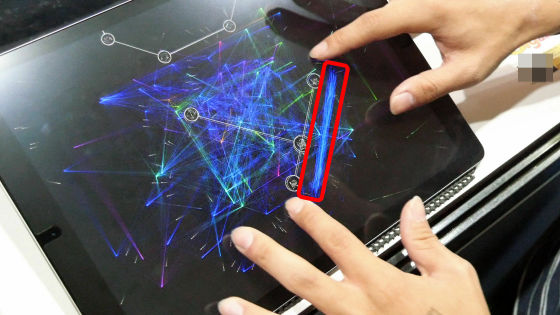 It is OK if it matches the enemy to which the two white circles are connected.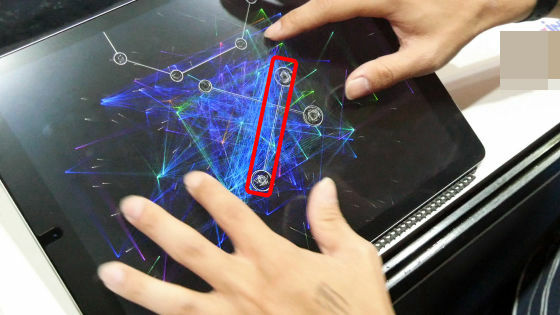 The square enemies to which the four circles are connected tap the screen with four fingers ... ...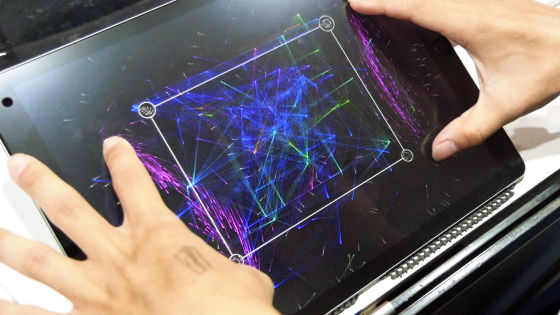 I will destroy it by enclosing it as it is.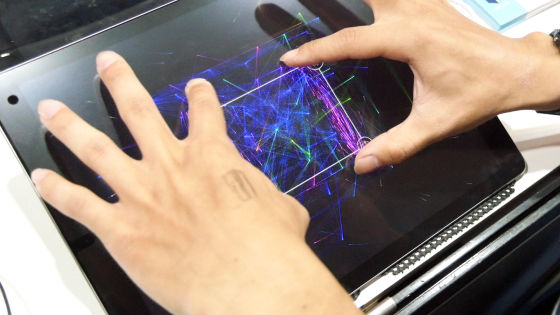 I feel pleasant when the enemies disappear with Pasch. Also, music is perfect for games, it will make the play excitement.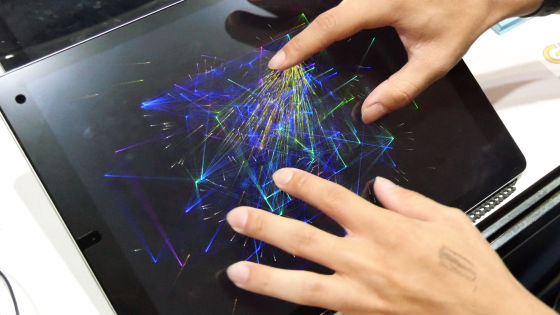 An enemy using five fingers comes out ......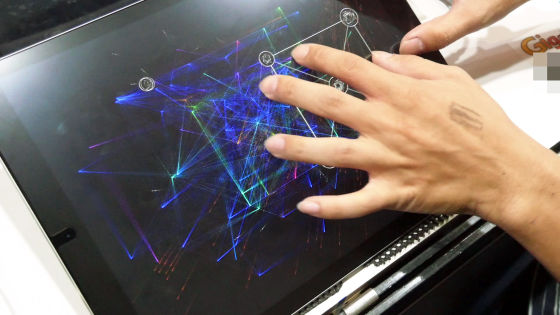 When eight enemies connected with white circles come out, "Which finger should you wrap around !?" Level that raises petit panic.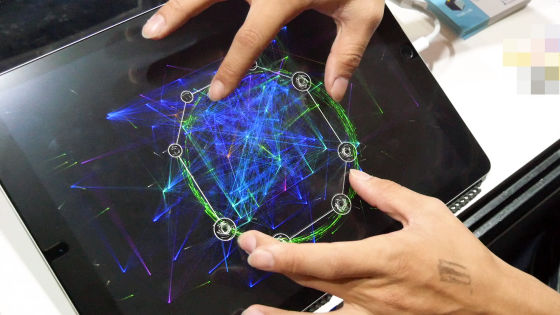 However, if you get used to it you can defeat Pashupashu and enemies according to the music. Since the development of the game is speedy, it is refreshing when you destroy enemies in a row.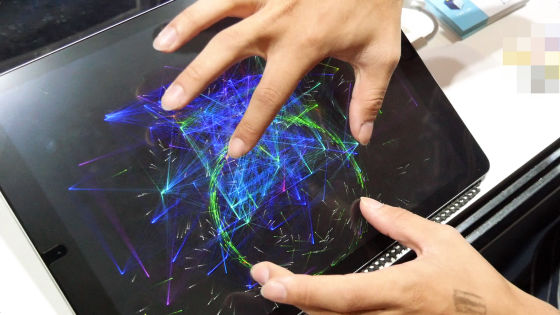 If you clear the stage, Generative Art will be generated from the touch bottom part of the screen. As you clear the stage you will be able to make art works as well.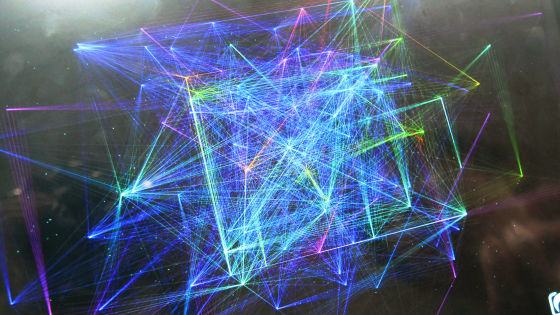 Generative art that I made can be shared on Twitter, Facebook, etc.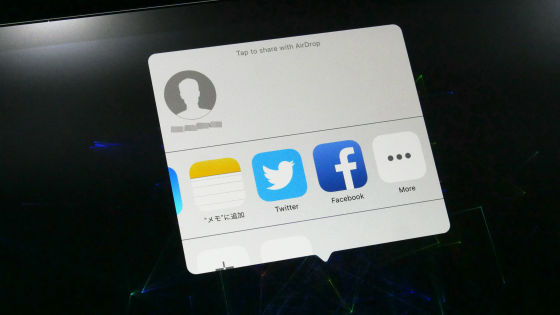 The play movie released by Yack Lab. Of the developer can be confirmed from the following.

Gen Play Demo - YouTube


GEN can be experienced at Tokyo Game Show 2016. If you are interested please go to the Yack Lab. Booth.