I went into the ice tray and ate a very cool cool ice with "PAGE ONE"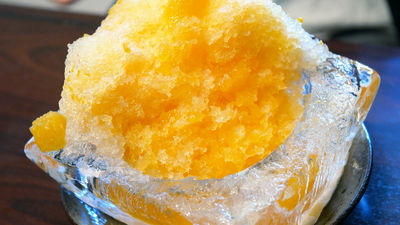 By putting it in a vessel made of ice, it seems that shaved ice that feels cool even just looking before eating was to be eaten in the cafe called "PAGE ONE" in Kyoto · Gion, so go ahead Saw.

PAGE ONE - Cafe & Dining Bar Kyoto Gion Shimogawara
http://www.pageone-gion.com/index.html

The place is just a little far from Higashi Odori in the east, you can go straight to the south from the southern gate of Yasaka Shrine and it will arrive. In case of using public transportation, it is about 15 minutes on foot from Kawaramachi station on Hankyu Kyoto Line and Gion Shijo station on Keihin-hon main line. If it is difficult to walk in the hot weather, get off at the "Higashiyama Yasui" bus stop using the city bus, it is around 3 minutes on foot.


The signal which looks slightly behind is the "Higashiyama Yasui" intersection in Higashi Odori. Go up east where it is a little uphill ... ...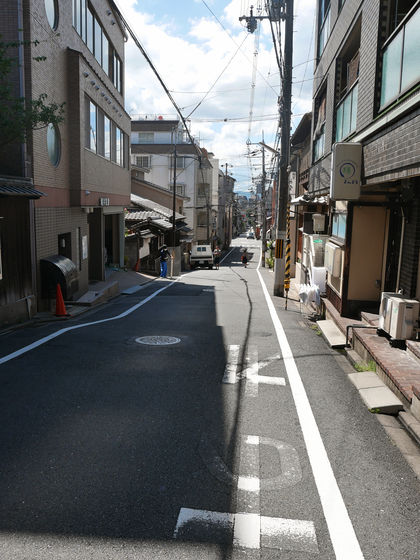 At the end of the street turn right.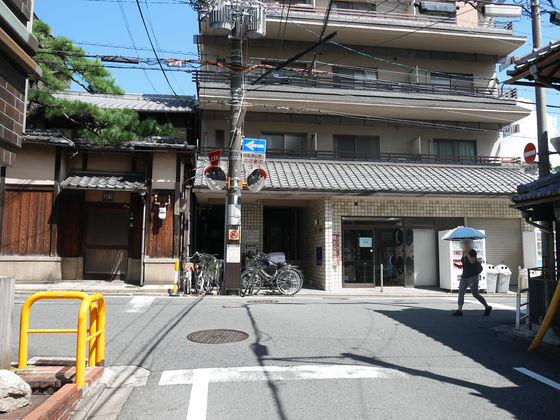 PAGE ONE has the character "ice".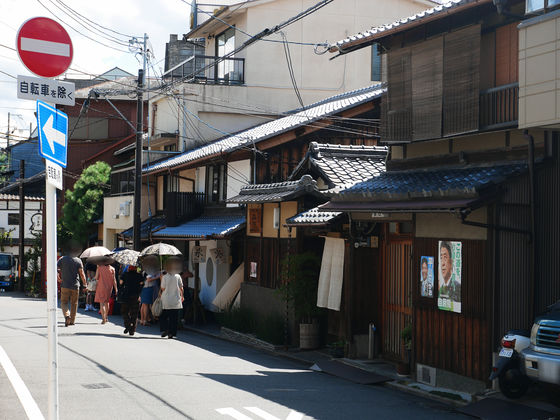 In the hot weather, many people are waiting for coolness.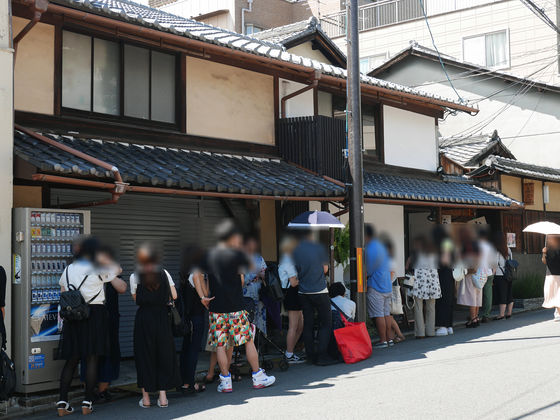 On the south side there is an ice shop called "Morita Himuro main store".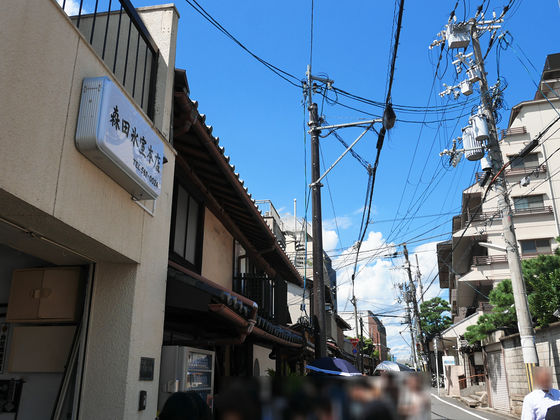 This "Morita Himuro main store" is producing PAGE ONE.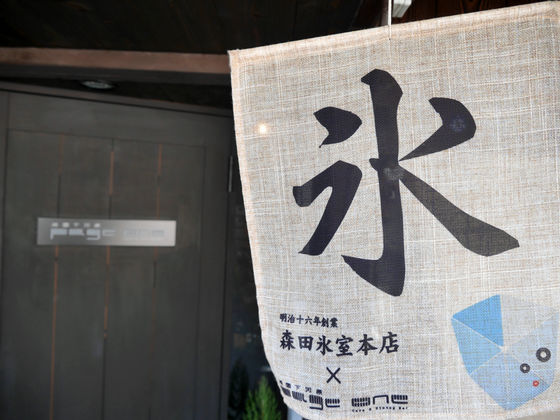 The interior is quite fashionable. There are a table seat and a counter seat, but it seems that we do not use the counter seat when it is a cafe.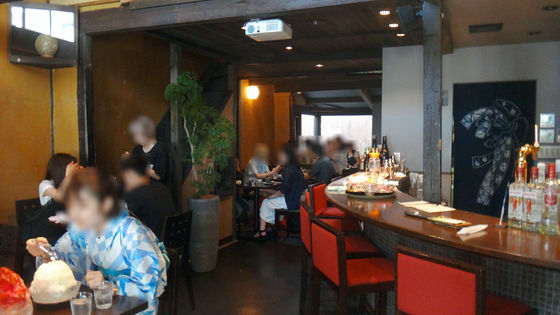 The second floor is half-way-through.



This time we ordered three of "raw squeezed orange" (900 yen tax included), "raw squeezed strawberries" (950 yen including tax), "Uji gold time" (1000 yen including tax).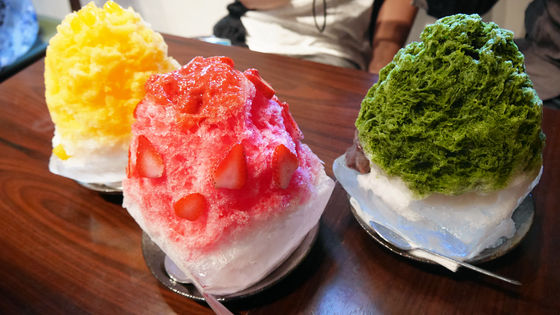 Vivid shaved ice, of course, of course, the first thing I want to pay attention to is that the vessel is made of ice, it is very cool. Thanks to this equipment or thanks to the ice that brought from the next ice store, the melting speed was rather slow.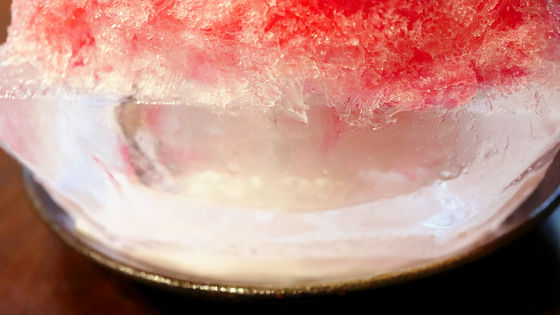 It is a bit hard to understand, but when compared with iPhone SE, this size is about this size, it seems that it is classified as "Odori" if there are multiple sizes.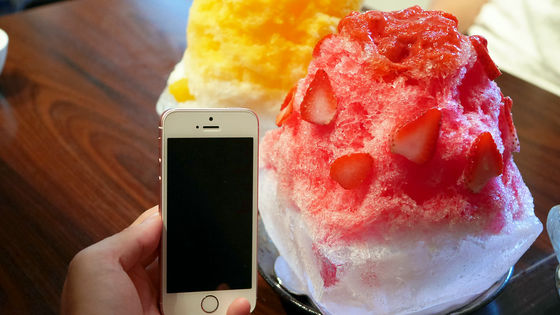 Many people ordered this "raw squeezed strawberry". Not only syrup but also plenty of strawberry pulping sauce is taking plenty.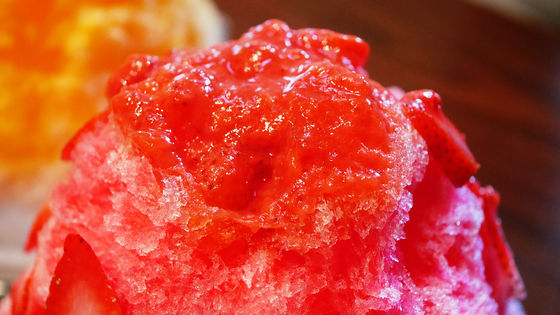 In addition, cut fruits are stuck on the sides, and strawberries are made.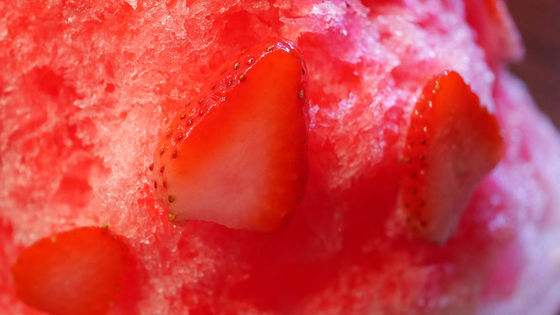 "Raw squeezing Orange", the cut orange is settled on the mountain of ice.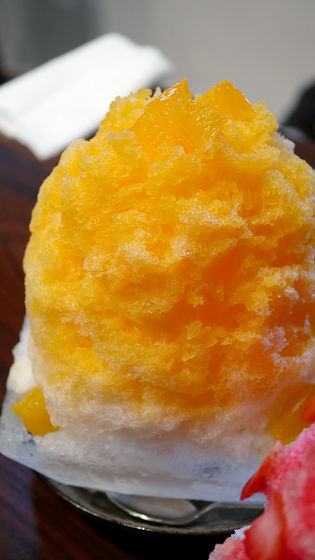 By the way, fruits are coming out not only from the top but also from after this.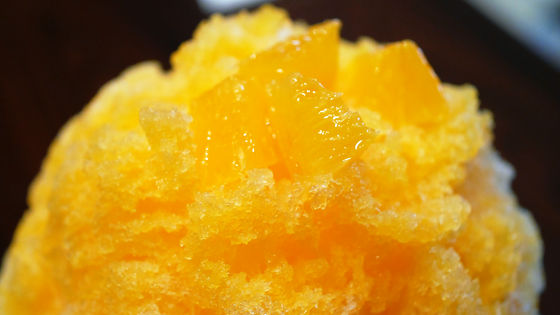 And "Uji Matcha".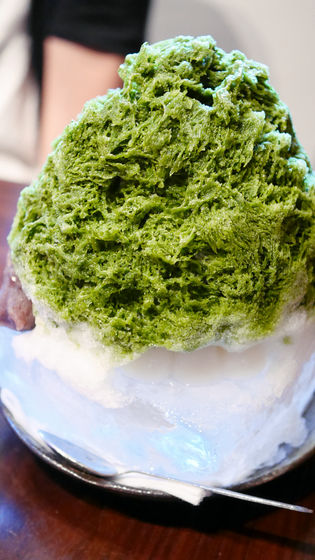 Anko is packed in the boundary between shaved ice and bowl.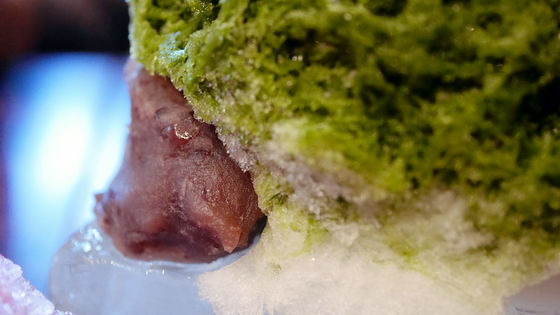 On the other side is a white ball that is likely to be wrapped in shaved ice.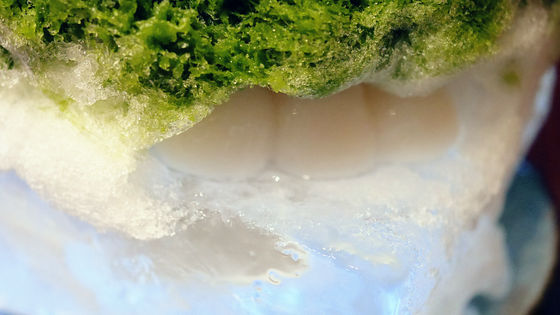 Uji for green tea, black nectar, condensed strawberry with condensed milk.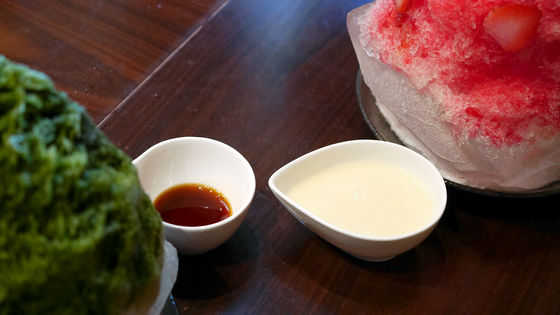 There was a considerable amount of condensed milk, so I first tried half of it. To make use of the taste of fruit, sweetness of syrup is a little weak, so by adding condensed milk it turns into sweet + sour taste.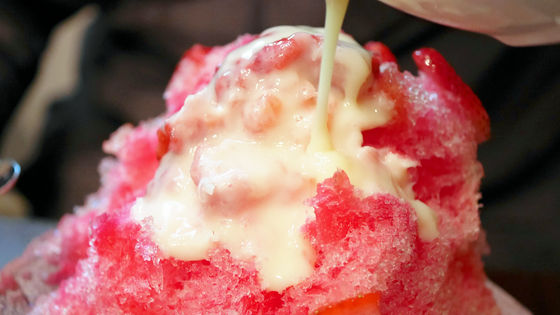 Approaching the remaining condensed milk after the shaved ice has decreased to about the height of the vessel. At the end, it is like the last sweetness of sweetness, I do not get tired of having a large amount.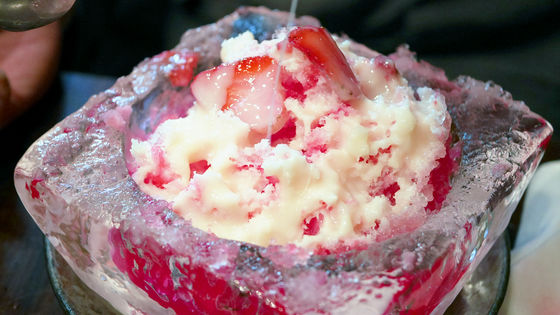 The "raw squeezed orange" stained orange to the middle of the mountain of ice is characterized by acidity of the fruit. However, since there were elements that change the taste like the other two items like condensed milk and black nectar, orange only is a bit lonely.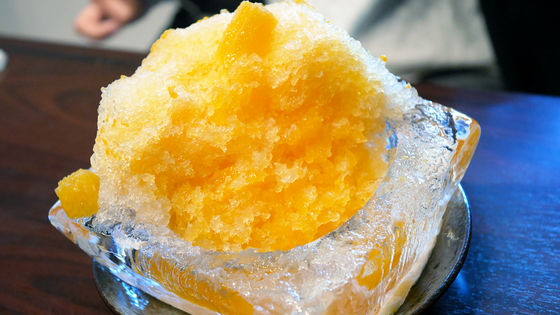 For some of the powdered tea flavors of shaved ice, sometimes "green tea colored syrup" is quite sweet, but this "Uji matcha" is an item that feels a bitter sweet, bitter bitter taste.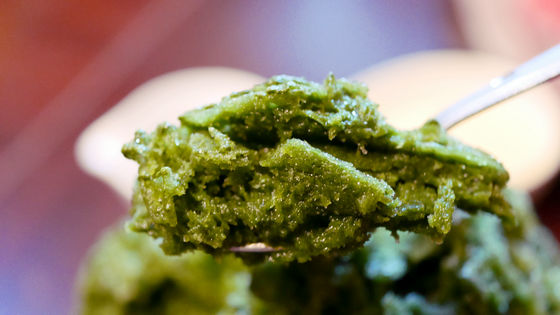 Therefore, black nectar and bean paste become key.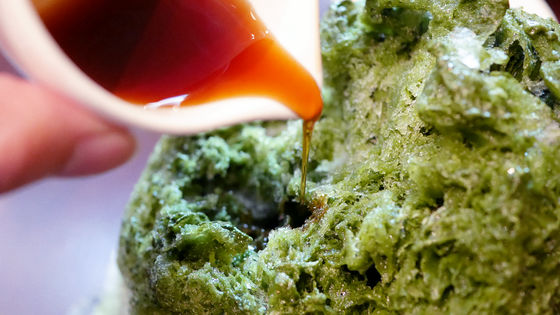 The arrangement of Shiratama · Anjo · Matcha does not collect.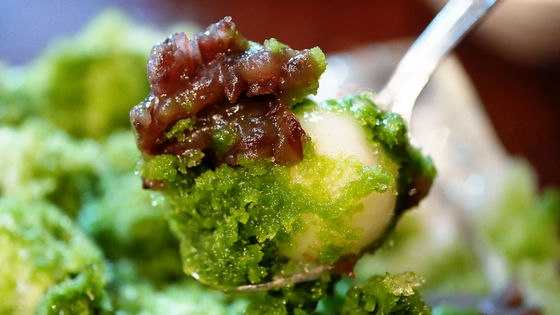 Once you have finished eating and going out, you will be as cool as you think "ah ...... warm." By the way, because you can order coffee at 200 yen plus shaved ice, when you are too cold it is ant to breathe in with coffee.