"Store" disappears from Apple's real store name, "Apple Store Omotesando" to "Apple Omotesando"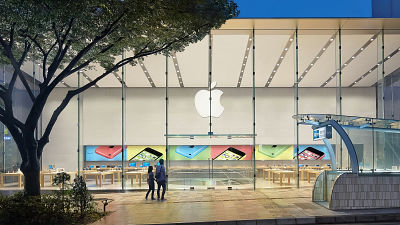 I know that Apple has changed the notation of store name notation such as directly managed stores, and abolished the notation of "Store". In Japan, "Apple store" of Apple retail stores is deployed in Ginza, Shibuya, Osaka, Fukuoka and so on, but already online notation has been changed to "Apple Omotesando" and "Apple Osaka".

Apple Drops 'Store' From Apple Store Branding - Mac Rumors
http://www.macrumors.com/2016/08/18/apple-drops-store-branding/

According to MacRumors, Apple made changes to the branding strategy, and apparently changed the name of the directly-operated store that was conventionally called "Apple Store" to "Apple" It is getting. For example, the name "The Grove" in Los Angeles is "Apple The Grove".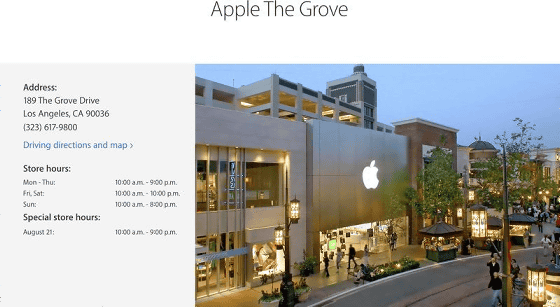 You can see that this store name was previously "Apple Store, The Grove".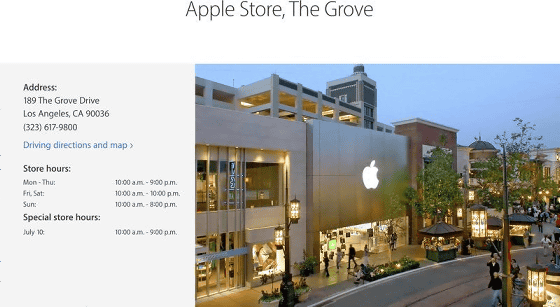 This change seems to be added sequentially in Japan as well. The notation of the store name in Harajuku / Omotesando is already replaced by "Apple Omotesando".

Omotesando - Apple Store - Apple (Japan)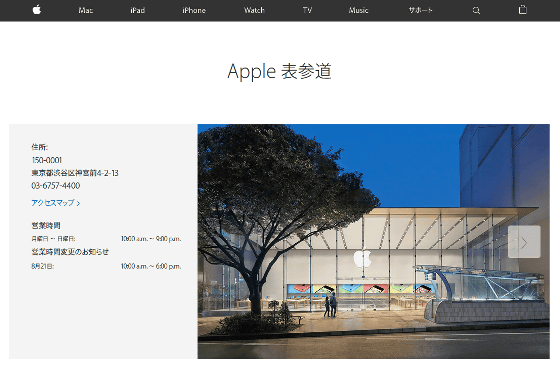 By the way the past notation was like this. When checking the cache as of July 13, 2016 in "The Wayback Machine", you can see that the store name was "Apple Store Omotesando".

Omotesando - Apple Store - Apple (Japan)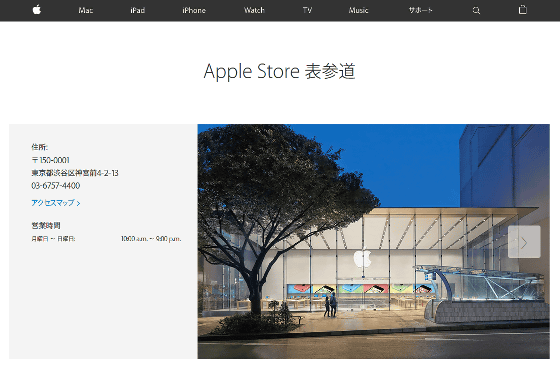 Although individual shop name notation has been changed, on the other hand, the name of the shop burned in some of the pages and images remains as "Apple Store" notation, apparently a change work is ongoing It has become a condition to make it appear.

Store list - Apple Store - Apple (Japan)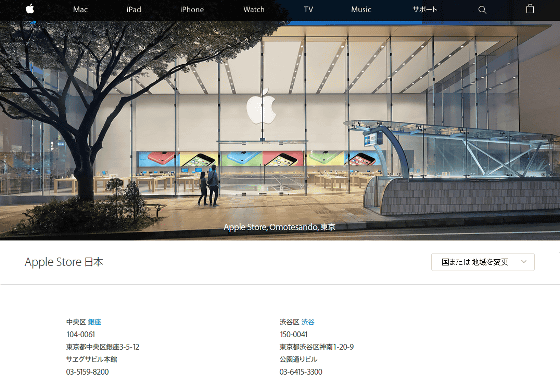 According to MacRumors, this name was first used as a new flagship store "Apple Union Square" opened in San Francisco. Although the reason for this branding change is not clarified, apparently it seems that it is aimed at positioning as "space" where people gather from the store as "store". Unlike traditional shops, Apple Union Square has a space called "The Forum" equipped with a space capable of performing acoustic live outdoors and a large screen of 6K image quality, and an event that appointed artists, photographers, musicians, etc. It seems that it is also possible to hold education programs for customers by holding classes and classrooms.

Apple 's imagination "The image of the future Apple Store" revealed - GIGAZINE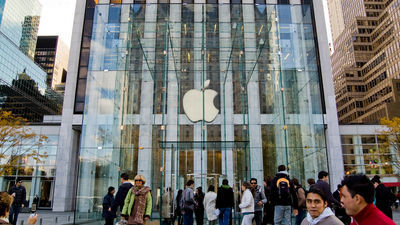 In addition, it seems that employees are told that the name of "Store" will be abolished sequentially from directly managed stores and online stores in the future.
in Note, Posted by darkhorse_log