McDonald puts fitness tracker into happy set omake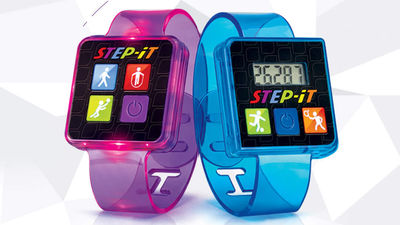 Happy set which is a menu for children of McDonald's comes with "Omaque" which varies according to the period. Depending on the country, what kind of bonus comes with it is different, but an attempt to come with an emergency fitness tracker (activity meter) has started.

McDonald's serving up fitness trackers in Happy Meals
http://www.usatoday.com/story/money/nation-now/2016/08/17/mcdonalds-fitness-tracker-step-it-kids-meal-olympics-giveaways-happy-meals-fast-food/88886494/

McDonald's adds fitness tracker to Happy Meals - Business Insider
http://www.businessinsider.com/mcdonalds-adds-fitness-tracker-to-happy-meals-2016-8

McDonald's in the United States and Canada has added a fitness tracker for children for a limited time to "Happy Meal" which is the "Happy set" in Japan. It is simple enough to count the number of steps, it has a function to blink depending on walking speed, and the color can be selected from 6 colors.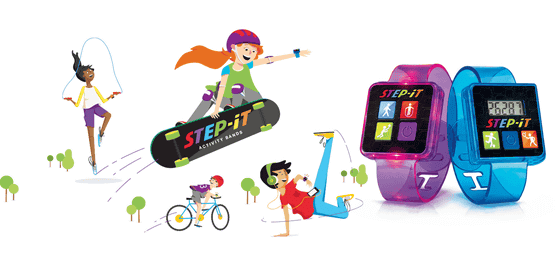 Although the idea of ​​"distributing fitness tracker by fast food store" may seem strange, McDonald's has been pressured to add fruits and vegetables to Happy Meal that children say from consumer groups and food activists for several years We have changed the side menu of Happy Meal to "slices of apple" or "low-fat yoghurt" Go-GURT " At the same time, Happy Meal 's french fries are changed to half size, so the menu for children is becoming increasingly health conscious.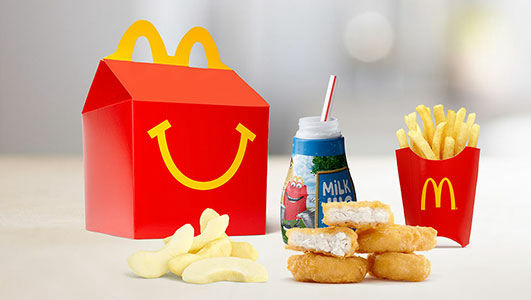 If you look at tweets of people who actually received Fitness Tracker, they seem to be delighted with their children.

@McDonaldsHas made this four-year-old super-excited with his new activity tracker from his Happy Meal!Pic.twitter.com/r7lfcYLvAC

- Andi Lassiter (@ andilass)August 16, 2016

It seems that parents think that it is appropriate as a toy for children.

.@McDonaldsI'm quite impressed with your activity tracker for kids in the#happymeal. Very simple, age appropriatePic.twitter.com/ySETi 3 cFf 9

- Monica Ponder (@ Monica LP Ponder)August 15, 2016

On the other hand, though not a happy set, McDonald 's poster that began junk food orientation in Japan attracted attention.

It 's colle, kore. It's hard to think of health-conscious menus. It seems that McDonald 's finally reached the way he should go after the stray.Pic.twitter.com/fjuFnSFvJW

- Rannamu wo o ka ~ (@ randomwalker 76)8th August 2016

◆ 2016/8/25 10: 30 postscript:
McDonald started voluntarily collecting the fitness tracker that was distributed as a bonus. Approximately 29 million fitness trackers offered from August 9th to 17th in the United States are distributed in the United States and approximately 3.6 million in Canada, but McDonald's has a fitness tracker on his or her wrist burned off or inflamed We received about 70 reports that it was woken up and collected it. Seven of the reported bamboos were said to have been intense such as blistering. Moreover, it seems that it is currently investigating the cause of burned up.

McDonald's Recalls "Step-iT" Activity Wristbands Due to Risk of Skin Irritation or Burns | CPSC.gov
http://www.cpsc.gov/en/Recalls/2016/McDonalds-Recalls-Step-iT-Activity-Wristbands/