I've eaten refreshing & spicy refreshing chicken 'Salty Lime Chicken' perfectly for summer with Kentucky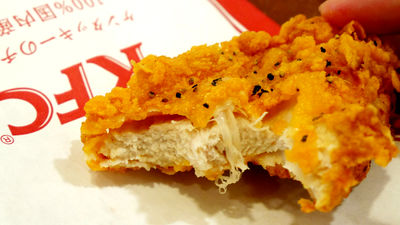 In Kentucky's bone-free chicken "Boneless Kentucky", refreshing flavor of lime and rock salt · black pepper · red pepper were made effective, refreshing & pilly chicken "Salty lime chicken"Is being sold at Kentucky Fried Chicken nationwide from August 16, 2016. I was eating it with Kentucky because I was concerned about what it is and what it is all about refreshing chicken taste that is perfect for the hot summer.

Salty Lime Chicken | Kentucky Fried Chicken
http://www.kfc.co.jp/menu/detail/?menu_id=426

A new bone-free chicken appeared perfect for this hot season! The refreshing lime scent and pilly spicy "Sapphiri!" Appetizes "Salty Lime Chicken" on August 16th | News Release
http://japan.kfc.co.jp/news_release/news160809kfc.html

I came to Kentucky at once.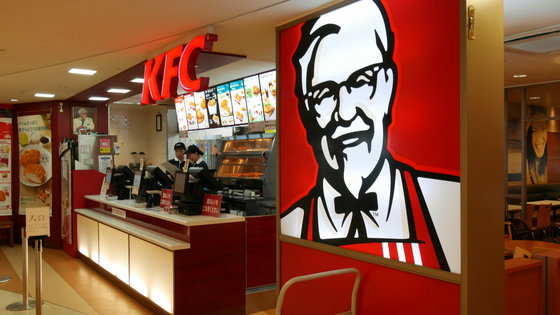 At the store, I was advertising Soruti Lime Chicken extensively.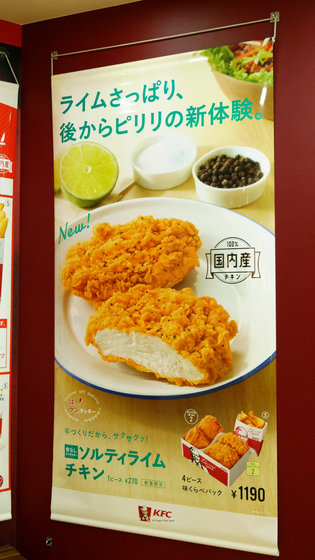 Salty lime chicken is also on top of the order counter.



This time I ordered "Taste companion set (690 yen including tax)" with one piece of Salty Lyme chicken and one piece of original chicken and one kernel ring potato (S).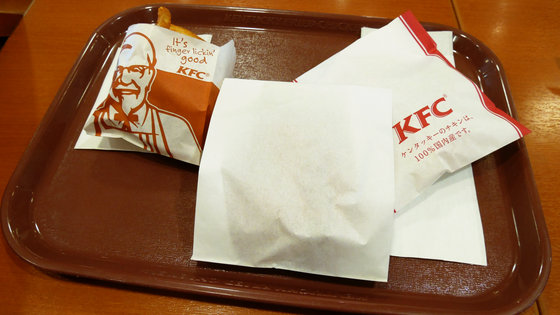 In the white bag is the original chicken (left), and the bag with red print contains Solty Lime Chicken (right).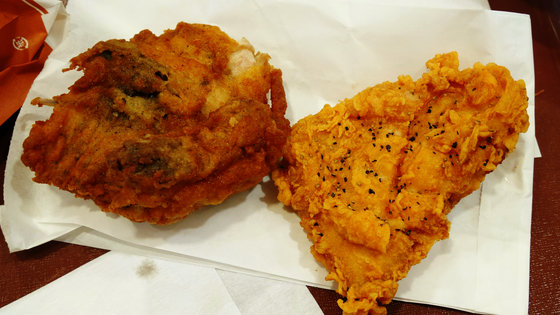 This is Solty Lime Chicken.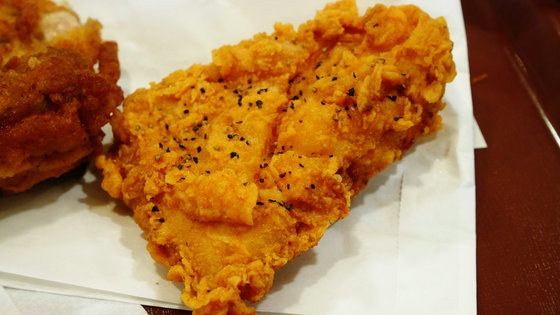 Plenty of black pepper on the surface.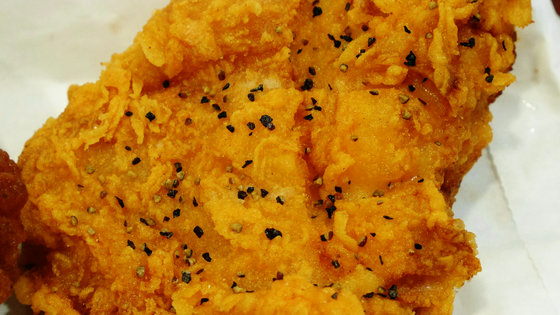 Compared to iPhone 6, this is how it feels like this.



Salted lime chicken uses domestic chicken breast meat, but as you eat it actually the meat juice overflows at the moment it is hot and juicy. The taste chews the chicken and the refreshing flavor of lime spreads in the mouth, after that the juicy of chicken and the pepper spicy of black pepper · red pepper are spreading. Thanks to lime it is refreshing as a whole and the greasiness of chicken and fried is less concerned than the original chicken.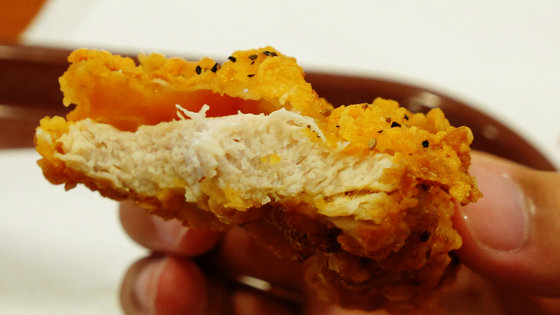 This is an original chicken with a taste comparison set. The part is a rib, the fat is the same impression as Soruti Lime Chicken. However, Salty Lyme chicken was more crisp than the original chicken on the surface clothes, it was very easy to eat because there is no bone.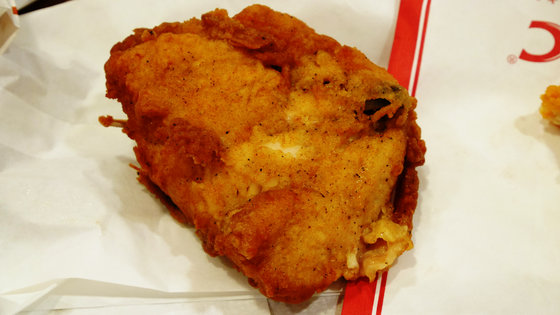 In addition, "Solitude lime chicken" is on sale on August 16, and it is 270 yen including 1 piece tax with a single item. In addition, there are plenty of sets and pack menus that you can enjoy even one person or multiple people.

Taste companion set (690 yen including tax):Salty lime chicken 1 piece · original chicken 1 piece · kernel ring potato (S) 1 piece
Salty Lime Salad Set (690 yen including tax):Salty lime chicken 1 piece · Green salad · drink with beans and millet (M)
4 piece taste companion pack (1190 yen including tax):Salty lime chicken 2 piece original chicken 2 piece · kernel ring potato (S) 1 piece
6 piece taste companion pack (1690 yen including tax):Salty lime chicken 3 pieces, original chicken 3 pieces, kernel ring potato (R) 1 piece