Approximately 15 million yen payment order for slanderous posts on Facebook that devastated a small old age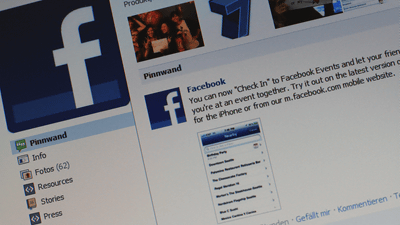 ByPascal Paukner

A 74 - year - old man who was running a small motel on the coast of Australia will be forced to get hurried for half a year and move family members because of posting to Facebook by someone, A situation occurred. In response, it is reported that the district court ordered Facebook posters to pay $ 150,000 (about 15.3 million yen).

$ 150,000 Facebook post that destroyed a former deputy principal's life
http://www.smh.com.au/nsw/150000-facebook-post-that-destroyed-a-former-deputy-principals-life-20160807-gqmxqf.html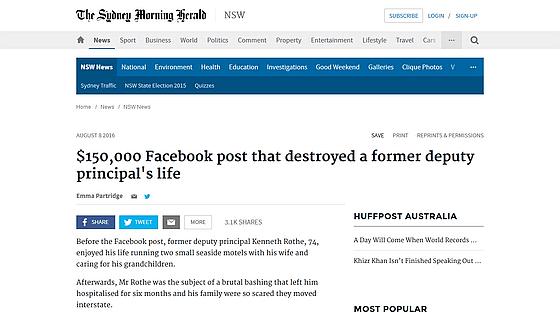 Kenneth Rothe (74) Couples were Nambucca, located between Brisbane and Sydney, Australia, running two small motels called "Blue Dolphin Motel" and "Nirvana Village Motel". Rotte 's fun was to take care of my grandchildren, but that life has changed completely after a slanderous Facebook posting.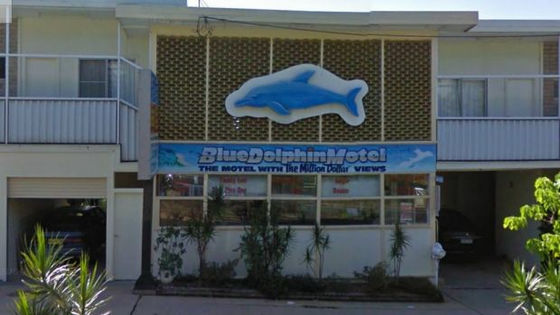 The question posted on Facebook was made in March 2014, and the content is "Pedophilea (pedophile) attention: Nambucca" blue dolphin "" nirvana hotel "which is down the Indian restaurant It is used as a place to hunt monsters by ...! ... Is the bus stop in front of the hotel located for children? Mr. David Scott of Electrical Engineers posted the request to the Friend to spread this post.

Rotte admitted that he was providing the room as an "emergency evacuation shelter" to those who sometimes flew out of the house in a struggle between families, but "I made the former prisoners and pedophiles loyal to stay under a special agreement I definitely deny the content of the posting. " Rotte asked the contributor for the withdrawal of the post and apology, but neither was done. As a result of slanderous posts remaining on Facebook, Mr. Rotte was asked as "Are you a child lover?" From an unknown person, as if an awful call to the motel anonymously took a long phone call I did it. In addition, the motel's information was posted on the Facebook page informing the criminal information of the Nambucca area called "Nambucca Valley Crime Information".

Mr. Roté will be hospitalized for 6 months due to bashing, complaints, and mischief that does not have anything, and it has evolved into a situation in which she is moved to a distant place in the hospital while thinking about her family. In the trial it was accepted that Mr. Rotte was a member of a legitimate area where the business is legitimately undertaken and the submission of the problem was stated without confirming the rumor heard from the person himself, It turned out to be. The author claimed that Nambucca's police force is declining and that it has the right to alert the community to potential hazards, but the court ruled against David Scott about $ 150,000 15.3 million yen) to pay for it.