Aspects of external explosion of external mobile batteries worldwide due to "Pokemon GO" effect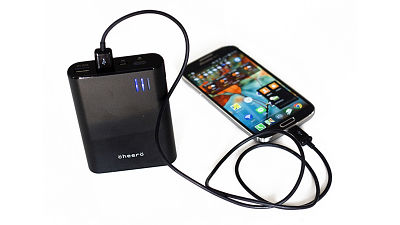 ByJapanexperterna.se

Worldwide popularity is exploding "Pokemon GO(Pokémon GO) "Consumption of the battery is quite intense, and when you are passionate about the game you may get into troubled circumstances as the battery becomes Sukarakan. In such a convenient case is a mobile battery that can be charged anytime anywhere by connecting it with a USB cable, but demand seems to be dramatically increasing according to the explosive hit of Pokemon GO.

'Pokémon GO' Is Blowing Up The Market For External Batteries - Forbes
http://www.forbes.com/sites/briansolomon/2016/07/20/pokemon-go-is-blowing-up-the-market-for-external-batteries/#4a3aab26f6e7

The expression enthusiastic is perfect Pokemon GO hit, economic magazine "Forbes" interviewed the situation of manufacturers of mobile batteries, sales in all the companies in the USA are increasing, while sales at regular times It has become evident that there are cases in which the increase is two to three times as well.

Various battery manufacturersRAVPowerAllen Fan GM is a case of the 22000 mAh model that the company sells, which was 500 shipments per day before, but after launching Pokemon GO it is 750 to 800 pieces, which is more than 50% growth It is said that it is showing. Moreover, it seems that it is a situation that it receives the benefits of special demand even looking at company-wide.

A lineup of mobile related accessoriesScoscheHowever, it seems that it shows about twice the previous growth, especially the large capacity model of 6000 mAh or 12000 mAh type is about 3 times higher, and said it is showing higher growth.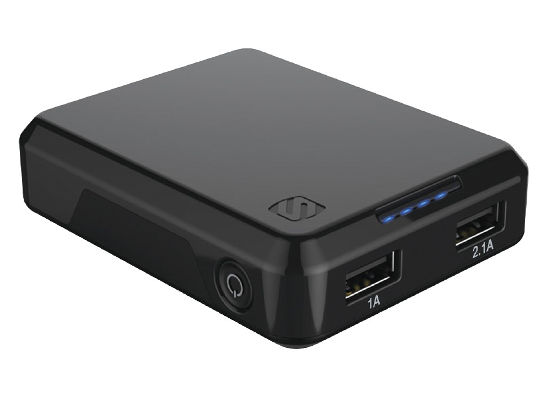 In Japan it is extensive to develop mobile batteries etc.AnkerBut the trend is similar, and the company said that the 20000 mAh class products located at the high end are the best selling. Also handle mobile accessories as wellGriffin"We are clarifying the situation that sales are growing both in wholesale and retailing."

To take advantage of this opportunity, each manufacturer is actively promoting activities. RAVPower distributes staff to Pokemon GO related events to be held in San Francisco, distributes coupons that can purchase its products cheaply, and Griffin distributes free samples at Nashville events and a 30% discount We are planning to implement a promotional campaign.

◆ Aspects of excitement in Japan?
Even in Japan there are things that Pokemon GO is showing excitement, and it seems that even sold out items are sold out by Amazon, especially on large capacity mobile batteries.

Amazon.co.jp Selling Leader Ranking: This is the most popular item of home electronics / camera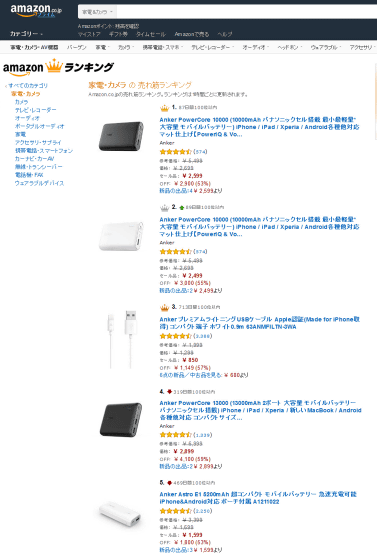 Especially it seems that there are many sold-outs in large capacity type. Again, you can see a glimpse of the out-of-stock condition of products with excellent cost performance.

Amazon | Anker PowerCore 20100 (20100 mAh 2 port ultra-large capacity mobile battery with Panasonic cell installed) iPhone / iPad / Xperia / Android Various other mat matte finish Travel porch included 【PowerIQ & amp; VoltageBoost installed】 A1271011 |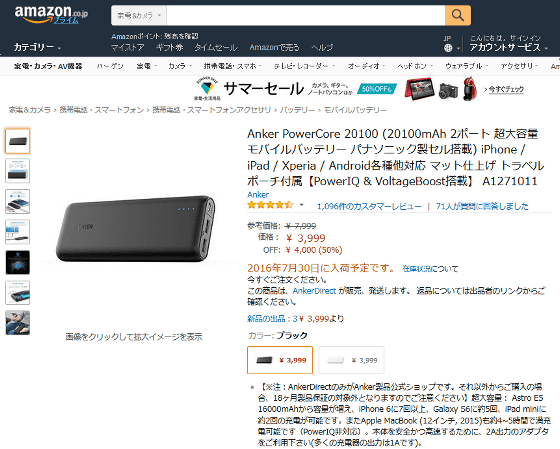 It seems that sold-out has occurred also in small size and large capacity type after receiving the tilt.

Amazon | Anker PowerCore 13000 (13000 mAh 2 port large capacity mobile battery Panasonic cell installed) iPhone / iPad / Xperia / New MacBook / Android Various other compatible size Compact size 【PowerIQ & amp; VoltageBoost installed】 Black |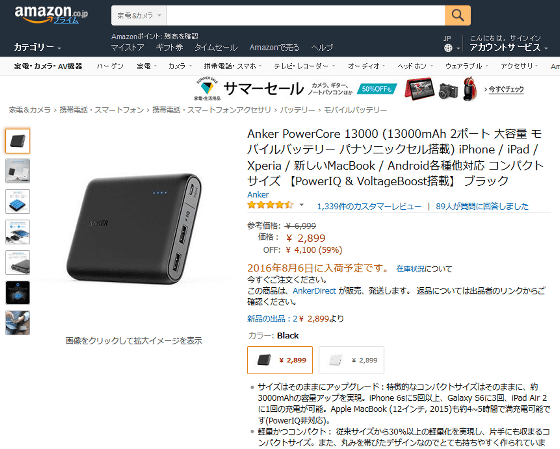 Amazon's home appliances · camera category, the sales ranking as of 16:30 on July 25 (Monday) 2016 was as follows.

First place:Amazon | Anker PowerCore 10000 (Minimum lightest weight with 10000 mAh Panasonic cell * Large capacity mobile battery) iPhone / iPad / Xperia / Android various other mat matte finish 【PowerIQ & amp; VoltageBoost installed】 As of the end of January 2016 A1263011 | mail order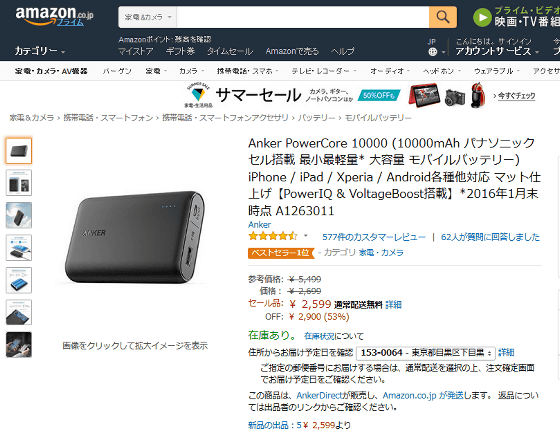 Second place:Amazon | Anker PowerCore 10000 (Minimum lightest weight with 10000 mAh Panasonic cell * Large capacity mobile battery) iPhone / iPad / Xperia / Android various other mat matte finish 【PowerIQ & amp; VoltageBoost installed】 As of the end of January 2016 A1263021 | mail order



3rd place:Amazon | Anker Premium Lightning USB Cable Apple Certification (Acquired Made for iPhone) Compact Terminal White 0.9 m 63 ANMFILTN-3 WA | Home Appliances & Camera Online Mail Order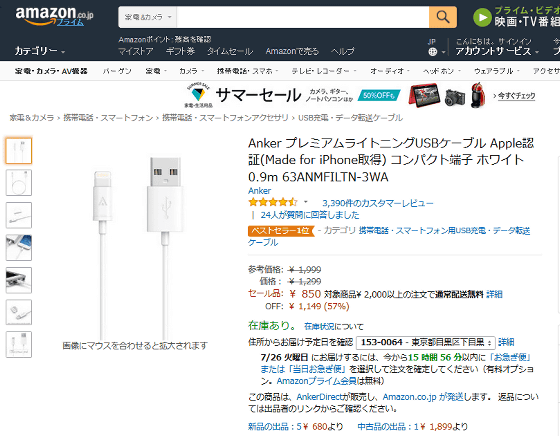 4th:Amazon | Anker PowerCore 13000 (13000 mAh 2 port large capacity mobile battery Panasonic cell installed) iPhone / iPad / Xperia / New MacBook / Android Various other compatible size Compact size 【PowerIQ & amp; VoltageBoost installed】 Black |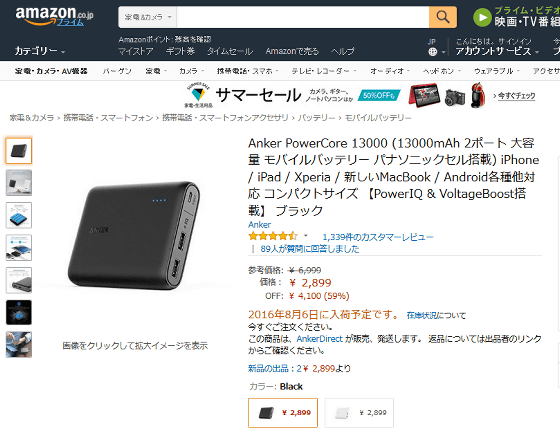 5th place:Amazon | Anker 24W 2 Port USB Quick Charger 【Quick Charge / iPhone & amp; Compatible / Folding Plug Installed】 (White) A2021121 | Home Appliances & Camera Online Mail Order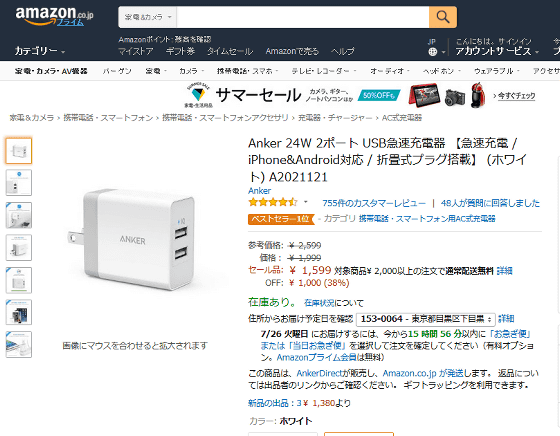 6th place:Amazon | Anker Astro E1 5200 mAh Ultra compact mobile battery Quick charge available iPhone & amp; Android compatible pouch included A1211022 | Mobile battery online shopping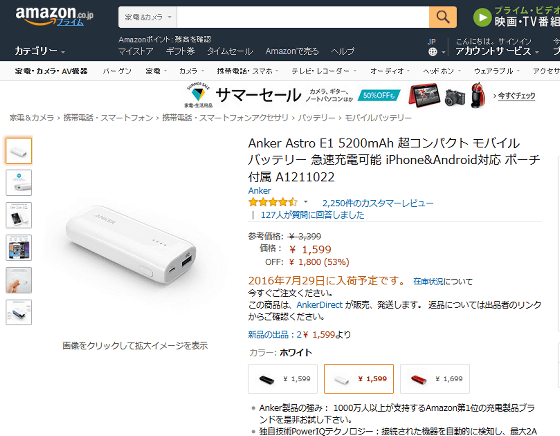 7th place:Amazon | (Powerado) Poweradd Pilot 2GS 10000mAh Mobile battery fast charge 2USB port iPhone6 ​​/ iPhone6s / iPhone5 / iPad / Xperia / Nexus etc. correspondence (silver) | Mobile battery online mail order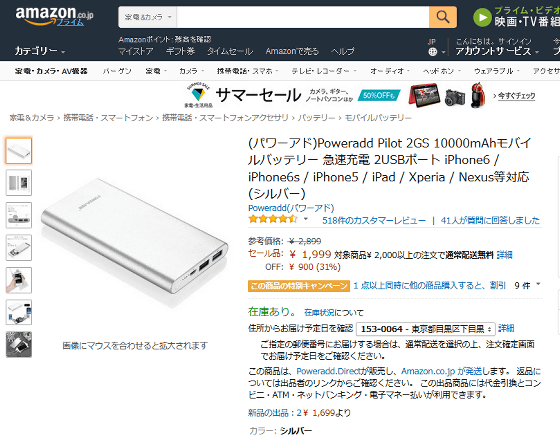 8th place:Amazon | cheero Power Plus 3 10050 mAh High Capacity Mobile Battery White | Mobile Battery Online Mail Order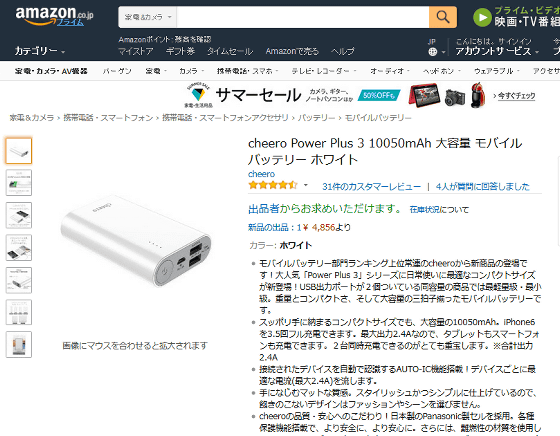 9th place:Amazon | (Powerado) Poweradd Pilot X7 20000 mAh Mobile battery Large capacity smaho quick charger Thin 2 USB port auto detection Automatic detection iPhone 6 / iPhone 6 s / iPhone 5 / Xperia / Nexus etc. Smartphone / iPad etc. Tabred / note correspondence (Black) | Mobile battery online mail order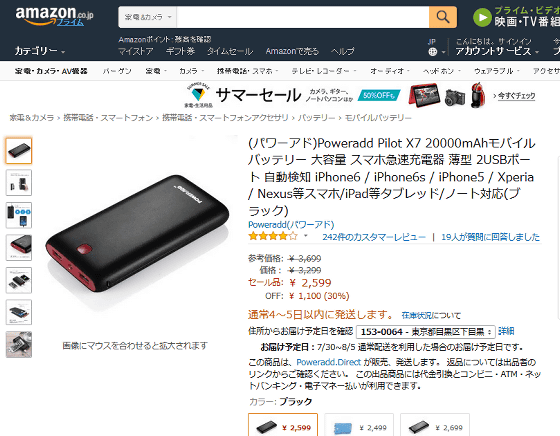 10th place:Amazon | Anker PowerCore 20100 (20100 mAh 2 port ultra-large capacity mobile battery with Panasonic cell installed) iPhone / iPad / Xperia / Android Various other mat matte finish Travel porch included 【PowerIQ & amp; VoltageBoost installed】 A1271011 |