Complete biological Shin · Godzilla is finished at 1/60 size Finally to the size of the human level & Transcendental realism Quality Too high for shape examination · Coloring examination model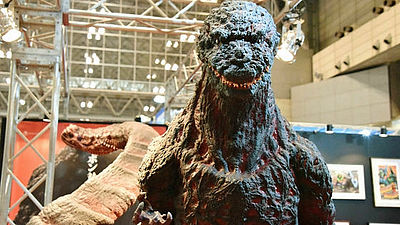 One festival 2016 [summer]At the "Shin Godzilla" booth, there is an exhibition of No. 1 model for shape examination to be Taketani Takayuki's work, and a Shin Godzilla image finally becoming a human size at 1/60 size is also set up It is covered with Godzilla.

This is "Shin · Godzilla No. 1 model (for shape examination)". It was Takayuki Takeya who produced the prototype,Overwhelmingly elaborate and precise design such as "Revoltech Takeya" famous for moving Buddha figuresAnd then "Giant soldier, appearing in TokyoIt is a perfection degree as if the achievement accumulated by giant soldier modeling etc. further upgraded.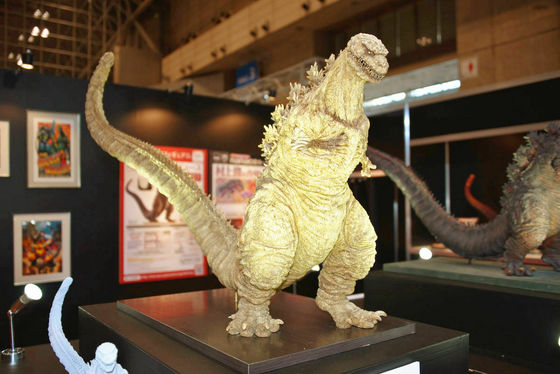 front. This time Godzilla looks down on people by doing "eyes of man", always looking downward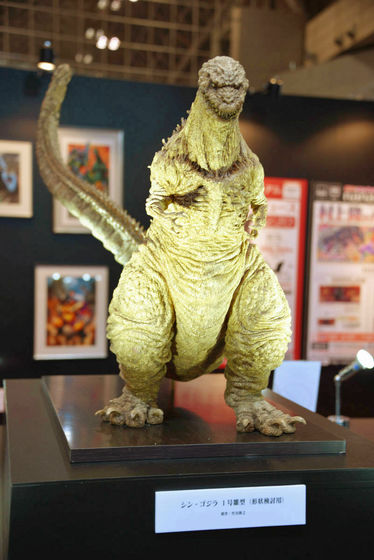 , Godzilla feeling somewhat polygonal is "Shin · Godzilla 3D simple output model (for screen composition review)"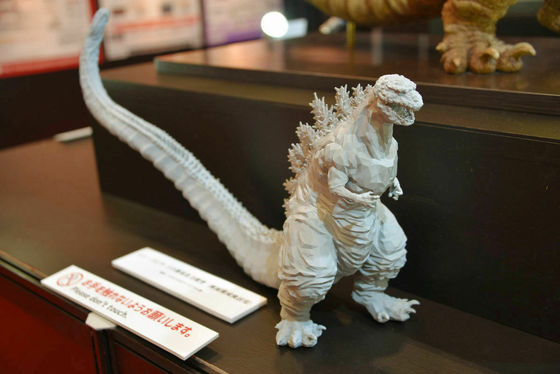 Production is a studio color digital section. The studio color The bottom of the digital divisionaround hereYou can understand by reading.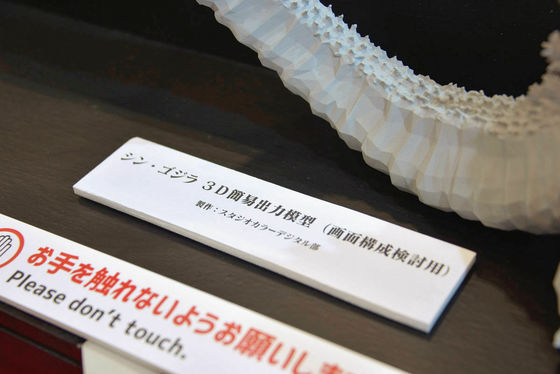 This is another strange force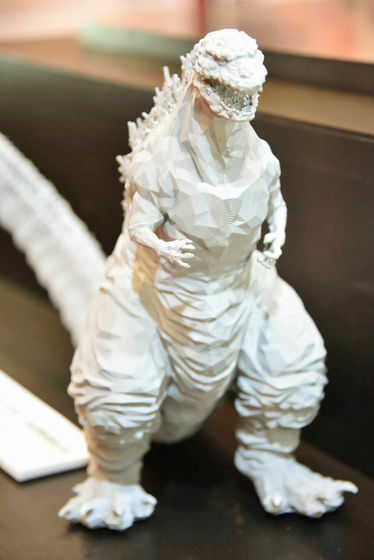 And this is "Shin · Godzilla No. 2 model (for coloring examination)"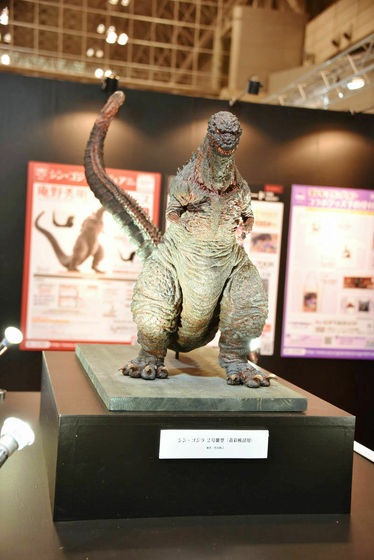 The feeling of the skin is modeled by goya raised for the awning of the veranda. The red part is visible from between the skin, blood color as a symbol of painfulness or sadness, red image.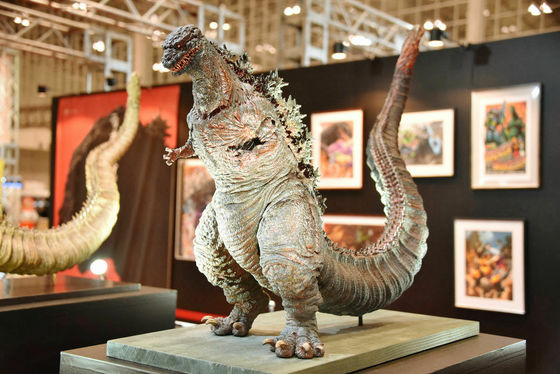 Shin · Godzilla statue of 1/60 model is spreading out strange power of the same size as this human being.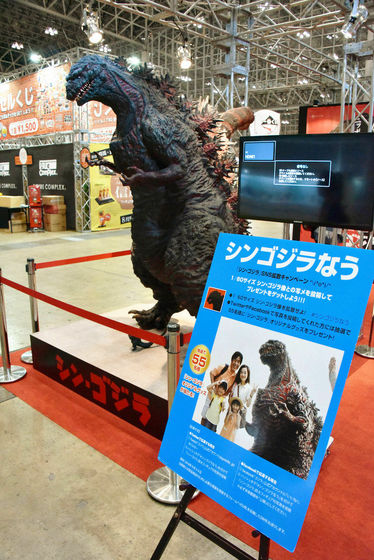 It is a complete creature that is the apex of a creature, so you do not have to watch out, there are no ears on your head.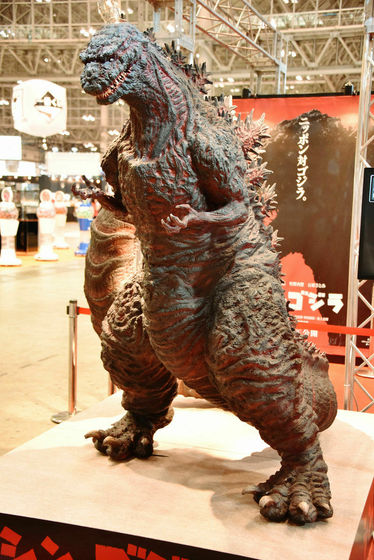 It looks like this when you face the front, you see the image when Godzilla overlooks and when the human beings are overlooked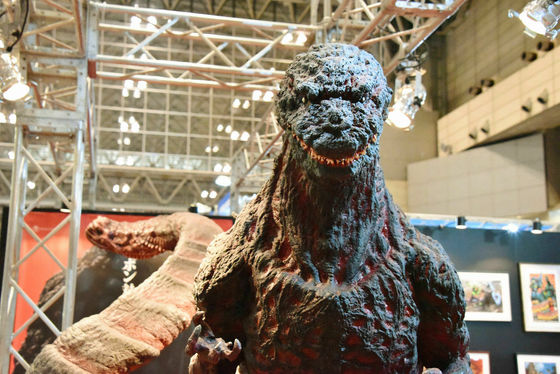 It looks like this when you look up.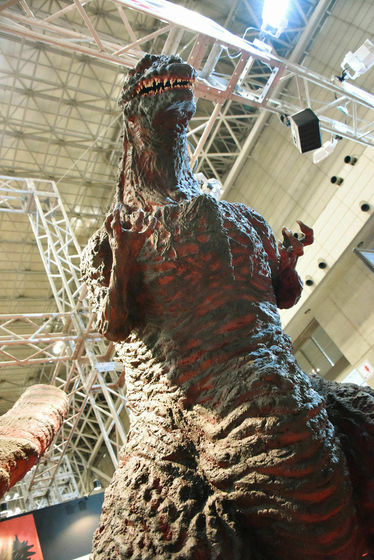 Looking from behind like this



A tremendous dorsal fin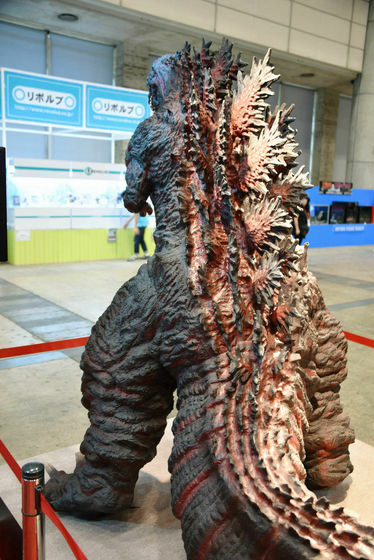 Huge and long tail anyway characteristic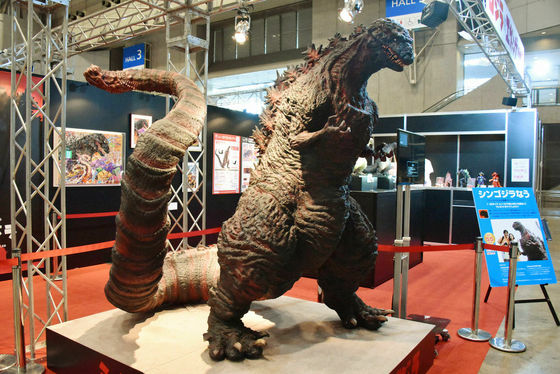 The tip of the example tail that makes an impressive movement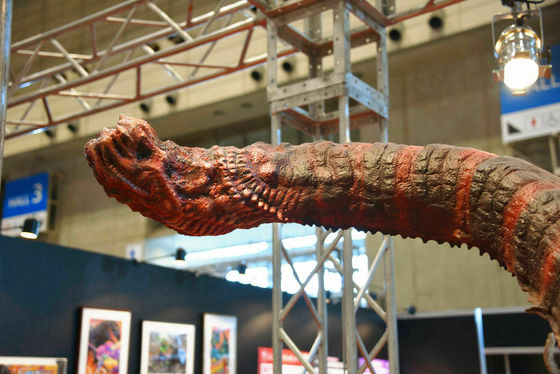 Even with a template, its length has come to be understood and it is amazing.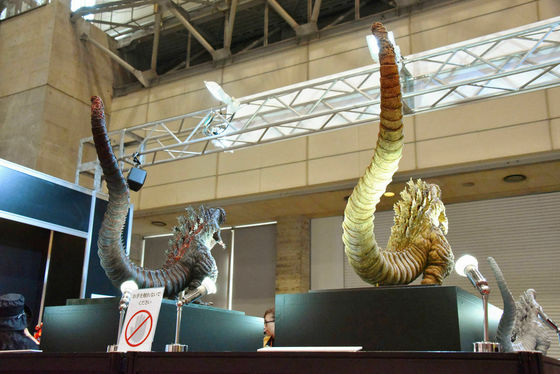 In this way, replicas of model of power of de force are. It is "Shin · Godzilla model replica replica figure", and the exhibition here is the product prototype.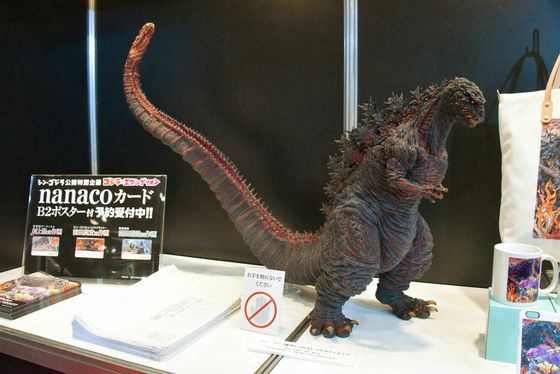 There are also goods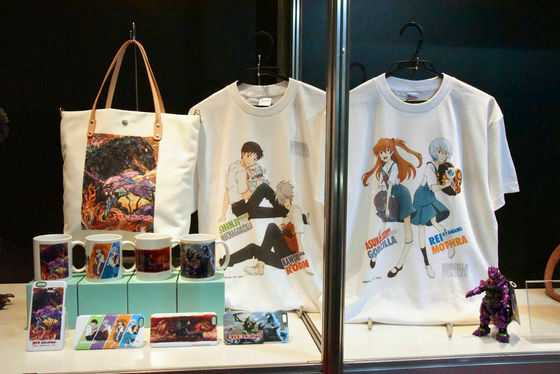 Mekagodzilla of Eva Color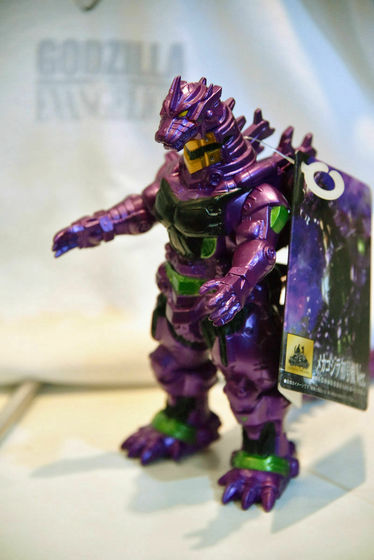 In addition,Toho 30cm series 3 type machine dragon (2002 version) Heavy armor type Eva first machine image colorDiscovered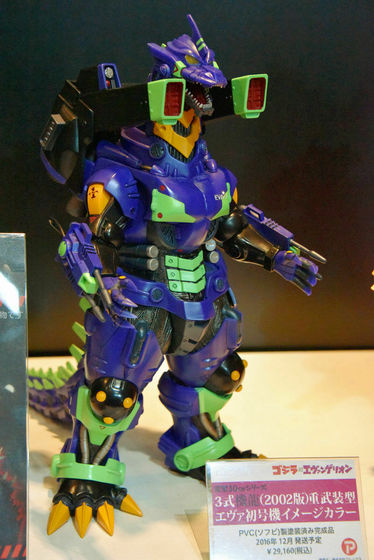 Scheduled to ship in December 2016, including tax 21,160 yen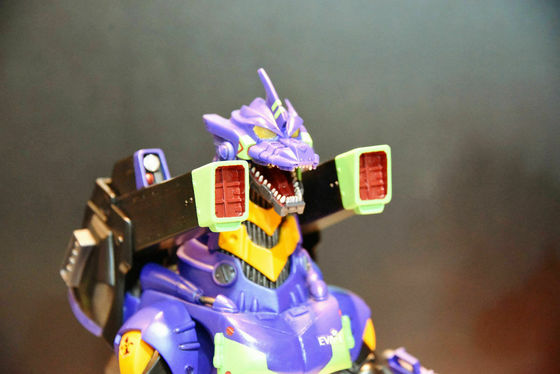 further,Toho 30cm series 3 type machine dragon (2003 version) Heavy armor type Eva 2 machine image color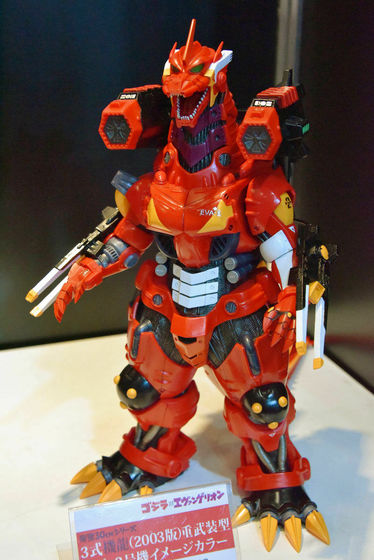 This is a shipping schedule in November 2016, tax included 20,160 yen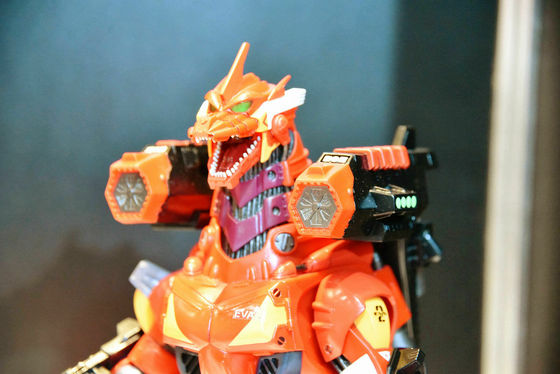 It will be like this when two are assembled.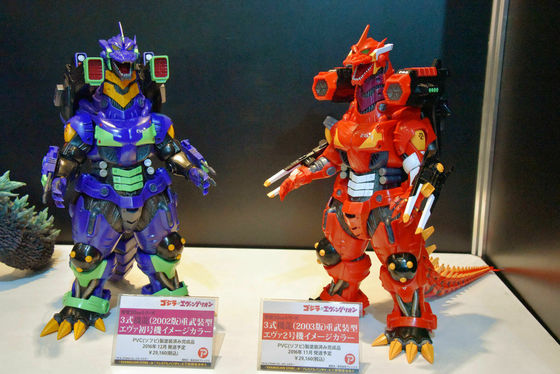 Also, collaboration illustration by Takashi Murakami.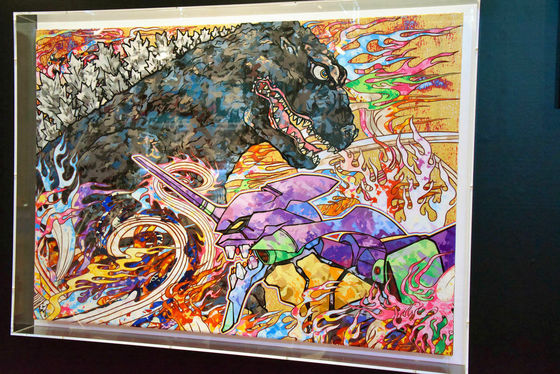 Other various collaborative illustrations are on display and official website "Godzilla vs. Evangelion Special SiteIt is the same as "Collabo Visual" in "