A mystery that Asian tourists suddenly come to visit suddenly in any peaceful village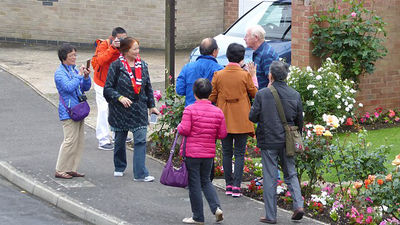 Kidlinton in the UK is a quiet village located about 8 km from Oxford. As quietly Kid Linton, who usually does not come visit at all, as suddenly Asian people who seemed to be Chinese and Japanese suddenly came three weeks ago, they attracted much attention that more than one media in the UK reports.

Kidlington's mystery tourist influx continues to baffle locals - BBC News
http://www.bbc.com/news/uk-england-oxfordshire-36733450

Oxfordshire residents baffled after Chinese tourists descend on 'HARRY POTTER set' | Daily Mail Online
http://www.dailymail.co.uk/news/article-3676849/Residents-baffled-coachloads-Chinese-tourists-descend-unremarkable-Oxfordshire-village-ask-selfies-told-used-HARRY-POTTER-films-rogue-tour-operator.html

Kidlinton is a village with a population of 13,700 people, located about 8 km north of Oxford, and because there are no famous sightseeing spots, it was a village independent of tourists.


A situation arises that Asian tourists who took a sightseeing tour bus to Kid Linton visited. According to media reports in the UK, Kidlinton is visiting Chinese and Japanese tourists.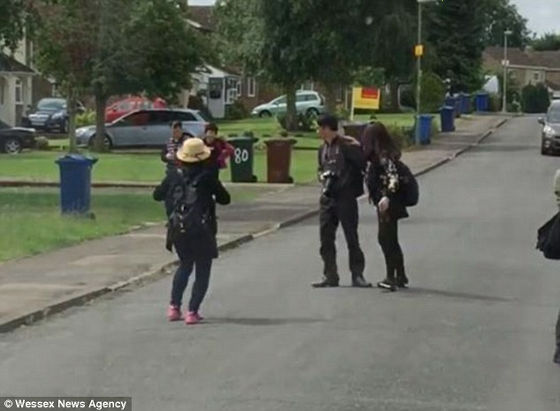 Asian tourists are asking local residents to knock on the house and ask them to use the toilet, ask local residents to take self-portraits at home or on any other infrequent road or house, It enters the garden and photographs the photograph, and furthermore it seems that you like quite a favorite university like "Please let me cut the weeds in the garden" and ask the residents.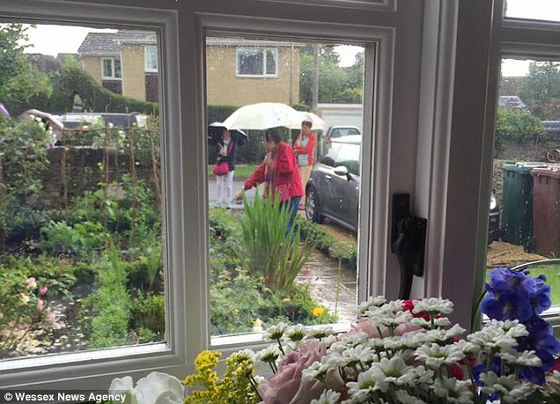 There are some sightseeing spots such as churches and parks in Kidlington, but Asian tourists are sightseeing residential areas where Brits live.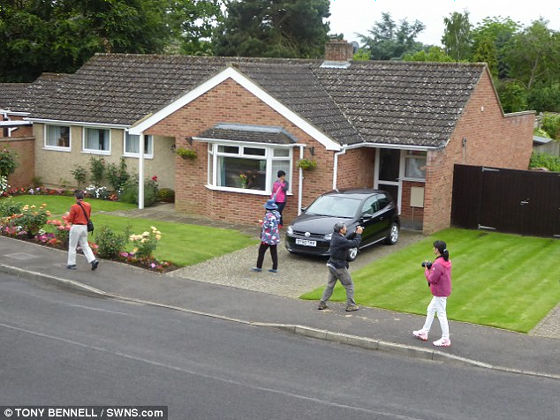 Local residents asked Asian tourists that the tour company had some people taught that Kidlington was the location of the movie "Harry Potter" series. Actually in the vicinity of Kidlington is a TV drama "Morse Police Department"There are places that were used for shooting, and it is expected that some people are visiting for the Morse watchdog. However, because Asian tourists could hardly speak English, why do not they bother to come to Kidd Lington, I do not really understand the real reasons.

According to a local inhabitant who asked a friend living in China, there is Kid Linton on the way to London, an outlet mall called Bistar Village, a Chinese travel agency said, "If you go to Bister Village, you can visit the beautiful British village" Kidlinton " We are selling the tour with a phrase "I recommend going back", and the Chinese tourists who saw this are visiting Kidlinton.

As many Asian tourists have gathered, the press has gathered in Kidlinton. Although local residents were puzzled by sudden events, many said that they favor Asian tourists favorably.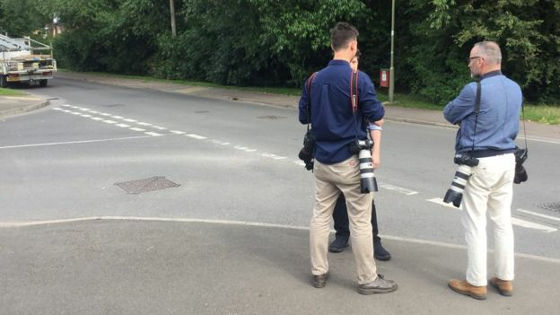 In addition, The Daily Mail is a travel agency specializing in tours to Japan "Into Japan Specialist Tours"I heard about Kidlinton," I do not know the details but I heard that the Asian tourists visiting Kidlinton are probably not Japanese, "he said.
in Note, Posted by darkhorse_log