Dell announced price raise in UK due to British withdrawal from EU, HP could also raise the possibility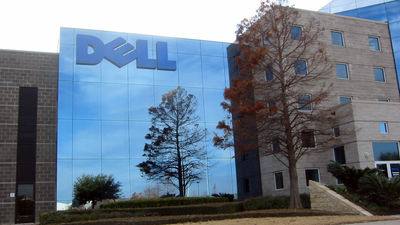 ByPhilip Schatz

The British currency, the pound, is falling as a withdrawal victory over the referendum on Britain's "EU residual or withdrawal" referendum. In response to this, Dell announced price increases for the product.

Dell confirms price rise post Brexit vote as UK pound stumbles - The Register
http://www.theregister.co.uk/2016/07/05/dell_confirms_price_rise_post_brexit_vote_as_uk_pound_stumbles/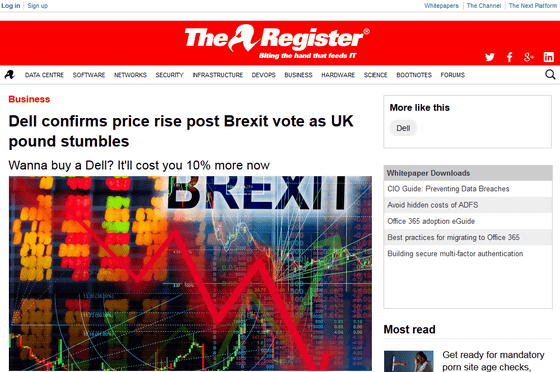 British pounds have fallen by more than a majority since EU withdrawal factions have exceeded majority, the British pound has fallen by more than 10% compared to before the referendum. The pound dollar exchange rate was temporarily 1.3 pounds on July 6, becoming the lowest price in 31 years.

Pound sterling, against the dollar for the first time in 31 years = EU departs concern concerning economic downturn: current affairs dot com
http://www.jiji.com/jc/article?k=2016070500788

Following the pound decline, Dell announces that it will raise the product price by 10% overall. According to Dell spokesperson, "We are pondering about price increases for our customers and partners, over the past few months, we have taken seriously to postpone the price increase until the results of the British referendum come out I've been working on it. "

The currency problem has already been a problem among technology suppliers since 2015, but it seems to have deteriorated further due to Britain's withdrawal from the EU. As Dell purchases the parts used for the product in US dollars, it is forced to raise the selling price in the UK along with the dollar's weak pound. Also, Dell spokeswoman says, "It is an unstable period now to do business in the UK".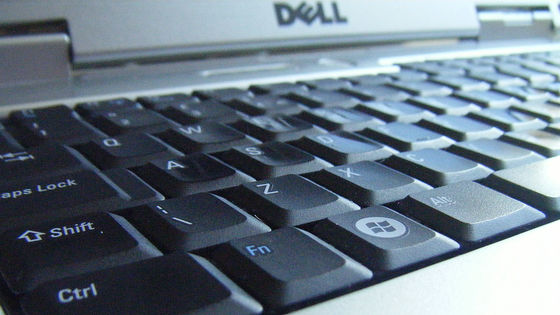 ByDavid Precious

Furthermore, Hewlett-Packard Enterprise (HPE) and HP Inc., one of Dell's rival companies, are also likely to raise the price of the product. HP Inc. spokesperson said, "HP carefully looks at the impact of the UK EU withdrawal problems on business and the economy, while aggressively working on daily work to support employees, customers, partners, I am striving to do it ". HPE spokesperson said, "HPE adjusts prices based on exchange rate and currency fluctuations, like other international companies.Whenever changing prices, we will notify partners and customers at all times," It is.