There is a big possibility that the design of the new "iPhone 7" will not differ greatly from the iPhone 6 line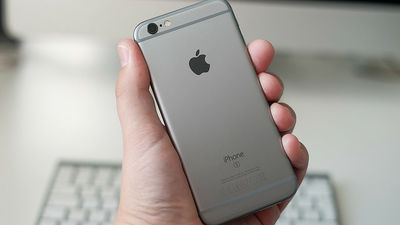 ByKārlis Dambrāns

A new iPhone that is scheduled to appear in 2016 "IPhone 7"There is no change in the big exterior design from the iPhone 6/6 Plus released in 2014 or the iPhone 6s / 6s Plus released in 2015, andWall Street Journal(WSJ) reports.

Apple Unlikely to Make Big Changes for Next iPhone - WSJ
http://www.wsj.com/articles/apple-unlikely-to-make-big-changes-for-next-iphone-1466526489

WSJ: New iPhone will look like the 6S, but big changes are coming in 2017 | The Verge
http://www.theverge.com/2016/6/21/11990864/apple-new-iphone-similar-design-6s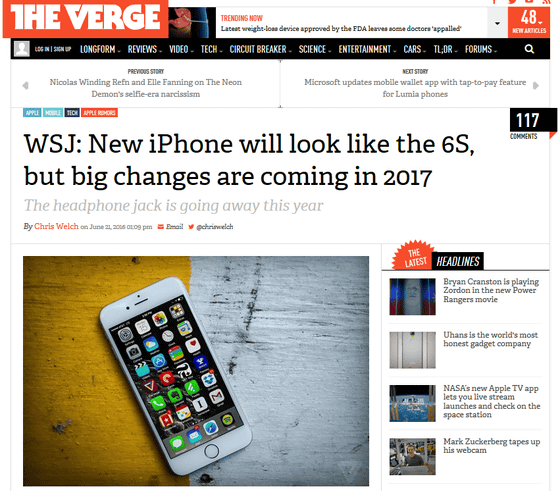 On iPhone 7 "Earphone jack disappears and audio output is done from Lightning terminalAccording to WSJ, its appearance will be not changed significantly from the design that is followed by iPhone 6. About the size, it seems that there are two types of 4.7 inch model and 5.5 inch model prepared like iPhone 6 and 6 Plus, 6 s and 6 s Plus.

In terms of non-design, rumors are being raised such as improving waterproof performance, further thinning the terminal, mounting a dual lens camera, and adopting 3 GB memory.

"IPhone 7 Plus" with dual lens camera & 3GB memory & Smart Connector - GIGAZINE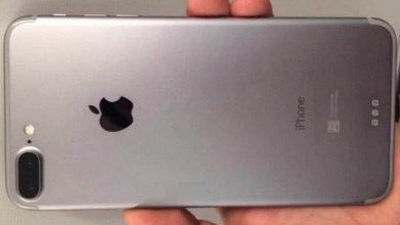 Regarding the design of the iPhone, Apple has greatly changed the design every two years since iPhone 3G released in 2008. Based on this cycle, it corresponds to the year in which the design is greatly changed in 2016.

But WSJ notes that 2017 is the 10th anniversary of the birth of the iPhone. In 2016, we did not change the design, so the same appearance continued for the third year in a row, and in 2017 we adopted "Adoption of curved display like Galaxy S 6 edge" and "Touch ID on display" We anticipate that it may be possible to make large-scale design changes.

In addition, according to the example so far, "iPhone 7" is expected to be announced around September 2016.