Includes dual lens camera on new iPhone & Increases chances of abolishing headphone jack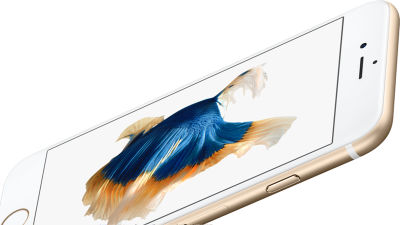 Regarding the new iPhone that is expected to be released this autumn, various rumors are flaring, but newlyBloombergAccording to information obtained from reliable sources, the new iPhone notes that there is a high possibility that the dual lens camera equipped & headphone jack is abolished.

New iPhone to Have Dual Camera but No Headphone Jack - Bloomberg
http://www.bloomberg.com/news/articles/2016-08-08/new-iphone-said-to-have-dual-camera-pressure-sensitive-button

According to Bloomberg, the new iPhone "The performance of the camera is up, design is similar to the previous terminal, but it will be upgraded in terms of hardware". According to anonymous sources, the biggest change is that the camera has become a dual lens, plus that the response when pressing the home button is "vibration" rather than "click", that the headphones The fact that Jack has been deleted is mentioned as a change point.

The rumor that "iPhone's camera becomes a dual lens" has been flowing so far and the following articles when a picture that seems to be a new iPhone leaked in May 2016 is as follows.

"IPhone 7 Plus" with dual lens camera & 3GB memory & Smart Connector - GIGAZINE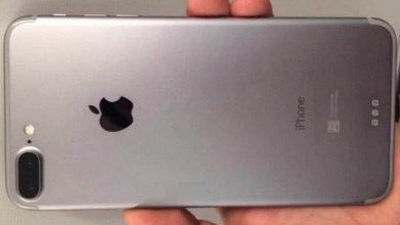 Leaked image is kore. Two camera lenses can be confirmed in the upper left corner of the main unit.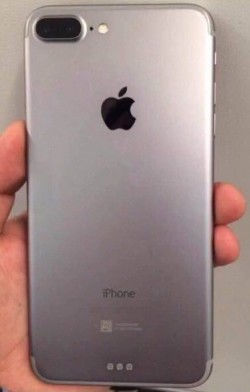 in the past"IPhone 7 Plus with dual lens camera with 3x optical zoomAlthough there was also a forecast that it was predicted, the viewpoint at this time was "the optical zoom function will be restricted due to design constraints."



According to a person actually using the prototype of the new iPhone, the dual lens camera "can take more detailed and bright pictures". The sensors of the two cameras will store pictures with different colors and synthesize the two to create a single picture. This method is able to take sharper pictures even in dark places. Furthermore, although photograph finish became coarse when zooming to photographing so far so far, you can shoot zoom pictures clearly with a dual lens camera.

Regarding the home button of the new iPhone, it has a technology similar to the pressure sensing system used for the touch pad of the MacBook, and responds to the state of force rather than physically "clicking" It is said that it is becoming like.

Also, one of the major changes in hardware is the abolition of headphone jack. In the new iPhone, earphone connection and charging are done by Bluetooth and charging port, and this change enables multiple people to listen to music through earphones on one terminal.

IPhone sales are a major income source for Apple, but in recent years the number of units sold is on a downward trend. According to a survey released at the end of July 2016, if the design of the new iPhone 7 is the same as the existing terminal, we have found that upgrading users is 10%. Where the change of the new iPhone is concerned about how these users respond.

If the design of the new iPhone 7 is the same as the existing terminal, the user who upgrades is 10% - GIGAZINE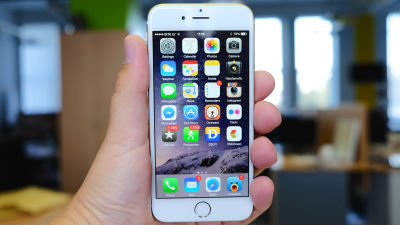 The size of the new iPhone is expected to be the same as 4.7 inch and 5.5 inch display size as in the previous terminal, but as of May 2016 "It is predicted that dual lens camera will be installed only in 5.5 inch iPhone" I will.